Welcome to the ultimate guide on how to start a blog. This is the first article in a series that will walk you through every step of setting up your own blog, selecting a niche and growing a readership.
This is a beginner's guide designed to walk you through the entire process step by step.
We cover the why, the how, the what and the where of setting up a blog. We cover naming your blog, setting up web hosting, choosing WordPress as your platform and everything you need to know about creating a blog and making it a success.
By the end of the series, you will have all the information you need to be able to plan, launch and run your own successful blog!
You don't need to know how a website works (although it helps), you don't need to know how to code or be a graphic artist. All you need to become a blogger is a passion for your chosen subject and this guide.
The rest is easy!
Start a Successful Blog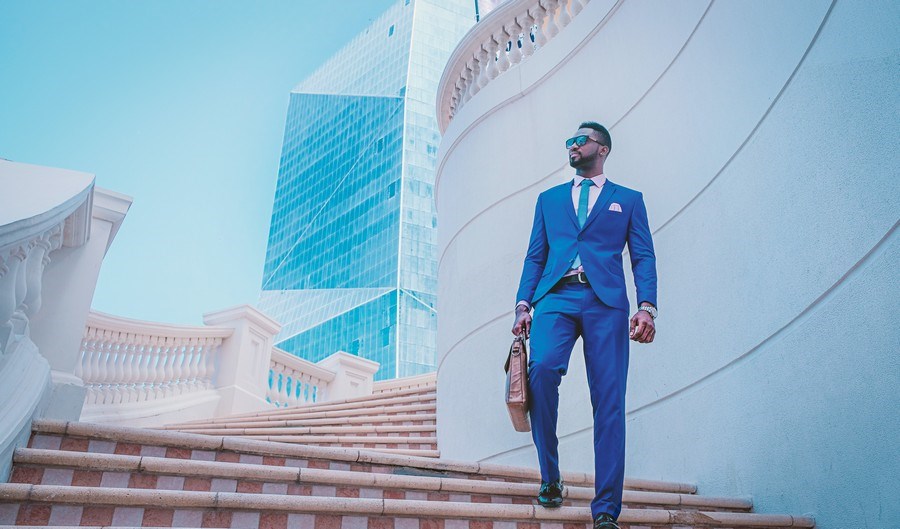 We understand that at face value, setting up your own website and running a blog may seem daunting. Lots of things look that way at first.
But if you break the process down into bite size pieces it will look a lot more approachable. Follow this guide and by the end, you will have a fully operational website ready for you to blog to your heart's content!
These ultimate guides are also broken down into bite size pieces. This is the introduction to the series. Further articles will cover essential elements of starting a blog. We will also cover setting up a website, a website theme and a whole lot more!
Our series will cover:
Choosing your niche
Choosing your blog name
Choosing your blogging platform
Choosing your hosting provider
Setting up hosting, the domain and WordPress
Designing WordPress blog
Installing essential WordPress plugins
Installing tracking and analytics
Creating a content strategy
Writing your first blog post
Optimizing your blog for SEO
Promoting your blog
Building an opt-in email list
Making money from a blog
Wrapping up and reflecting
So without further ado, let's dive in!
Who Are We and Why Should You Listen to Us?
We are Astra and we were once where you are now.
Not all that long ago we were starting our own blog and trying to figure out how everything worked, where everything went and why people would listen to us when we blogged.
Fast forward a few years and we now count our readers by the thousands and our users by the million. We have a team of writers and editors and are now regarded as an authority in the WordPress niche.
It has been a long, hard road. We have learned a lot. We have made many mistakes. We have made a lot of new friends and helped change the blogging landscape just a little as we went.
We have collected the combined knowledge of our developers, designers, writers, editors, content managers, social media marketers and everyone who works at Astra. We have combined all our knowledge of websites and blogging and created this series of articles to help those just getting started.
It's a little like paying it forward.
We help you get off to a flying start and you reward us by providing new insights into subjects, interesting reads and fascinating blog posts to entertain us when you launch.
It's a win win for everyone!
Why Start a Blog?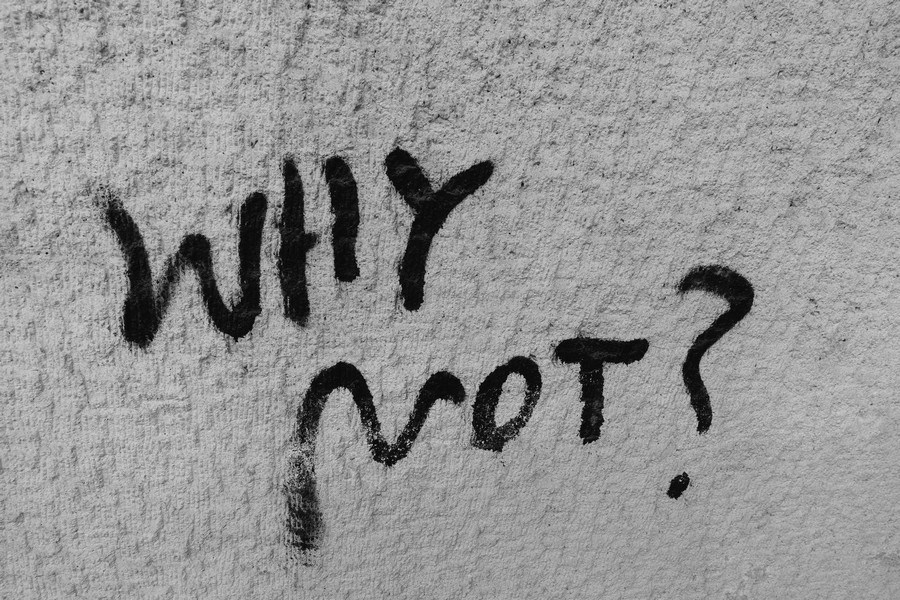 In a world where social media rules and influencers are the new royalty, why start a blog?
We can think of several reasons:
To express yourself as an individual – A blog is your place to speak your mind your way. By building your own blog and by using the setup we recommend, you control everything about your blog. You can say what you like, how you like, when you like.
To tell a story – Not all blogs are factual. You can literally create a blog about anything. Whether you're telling the story of your life or making a story up as you go, you can tell your stories anyway you please.
To learn new skills – As you will learn throughout this series, there are quite a few skills you're going to need to learn to run a blog. None of them are that in-depth but you will be learning along the way. From content planning to keyword research, writing for an audience and maintaining a web theme, you'll need to do it all.
To experience self-growth – You will find that writing for an audience requires a lot of reflection, consideration and the ability to look at things from a different perspective. All those things can help you grow as a person as well as a blogger.
To build a community – A blog is a two-way street. It's a conversation between you and your audience. You write your blog but your comments section is equally important. The more you engage with your audience, the more of a community you build.
To help build your personal or business brand – A blog helps you build authority in your niche. Write well about your chosen subject and you could become the go-to for that subject. If you have a career or business in that niche, your brand will grow along with your blog.
To overcome your fears – There's a big difference between writing in the privacy of your home and writing for the world to see. It's a tough time in the beginning but also very rewarding. Facing this fear is one of the most worthwhile things you can do.
To generate an income – The desire to make a little money is a prime reason why some people want to start a blog. Whether you want to supplement a salary or launch your own website empire, many successful online entrepreneurs began with a blog.
To collect leads and help convert visitors – Writing high quality, genuinely useful blog posts on your chosen subject also engages people. This can lead to trust and eventually to conversion. It's a viable way to help convert visitors into customers and collect leads with newsletter signups, popups and other inducements.
Things You Need to Know Before You Create a Blog
We want you to launch your blog. We would love it if you used our guide, launched your blog and made your fortune. That's what this entire series of articles is all about.
But.
We also want you to have the full picture. That means confronting hard truths about running a blog.
We believe that if you know the challenges ahead and decide to continue anyway, you stand a much higher chance of success.
Here are just a few challenges you're going to have to face when running your own blog:
Blogging is hard work – Running a blog may seem easy. It may look as though you can work an hour a day and then spend the rest relaxing by the pool. But that's not true. It takes time and effort to come up with subjects to write about. Then write about them, create graphics or find images and engage with a community.
Blogging takes a lot of planning – Setting up your blog takes a plan, which we will help you with. Setting up a blogging schedule and content plan can also take time and effort. Of course you can write when inspiration takes you, but if you want to be successful, you will need a plan.
Blogging is not a get rich quick scheme – We have known a few people start a blog thinking they will begin earning thousands a month and be able to leave their day job. That may be true eventually, but it won't be that way for everyone. It takes a lot of effort and determination to get that far.
Blogging can expose you to all kinds of people – If you have used the internet much, you will know there are some strange people out there with some strange ideas. If you build an online community, you will be exposed to many of them. You will also have to contend with toxicity and negativity. Fortunately, you will also meet some amazing people and could make some genuinely lifelong friends!
We don't want any of those challenges to put you off. Far from it. Any challenge can be overcome and we'll be with you every step of the way!
Start a Blog – Your 15 Steps to Success
We said at the beginning that we would break the entire process down into bite size pieces. That's what we're going to do here. There are just 15 steps to starting your own blog.
Does the list look familiar? ??
Those 15 steps are:
Choose your niche – Every blog needs a focus
Choose your blog name – You want to be memorable, right?
Choose your blogging platform – Hint: WordPress
Choosing your hosting provider – Speed is everything
Setting up hosting, the domain and WordPress – The foundation of everything
Designing your blog – Make your blog stand out
Installing essential WordPress plugins – Do more with less effort
Install tracking and analytics – Measure your success
Create a content strategy – Planning is everything
Write your first blog post – Taking the leap
Optimizing your blog for SEO – You want people to read what you write, right?
Promoting your blog – Getting the word out about your passion
Building an opt-in email list – If your name's not down…
How to make money from a blog – Monetizing without compromising
Wrapping up and looking back – We love it when a plan comes together!
That may look like a lot to get to grips with but we will be with you every step of the way.
We will explain everything, show you how it all works and talk you through every step you'll need to take.
Running Your Own Blog FAQs
We have collected some common questions we are asked about starting a blog and running it and have answered some of them here.
How Do You Start Your Own Blog?
You start a blog by following our guide. Essentially, you need a web host, domain name, a copy of WordPress, a WordPress theme and a couple of hours of your time. We provide the expertise and the walkthrough guides, you provide the passion. Together we make a fantastic team!
Can I Start a Blog Without Any Technical (Coding or Writing) Experience?
You can start a blog without any technical experience. It definitely helps to have an idea of how blogs work, how WordPress works and how SEO can influence your success but it isn't mandatory.
We walk you through those early steps so you don't need any coding, writing or technical knowledge. We would recommend learning a little as you develop as it will save time and money should anything go wrong. That's purely optional though!
Can I Create a Blog for Free?
You can blog for free using platforms like WordPress.com. If you want to explore a little before starting your own blog, this can be a great way to start. However, as soon as you know blogging is for you, setting up on your own is the only way to go.
Free platforms are fantastic but do have downsides. You're limited in terms of design, functionality and how you build your blog. Work with WordPress and you can literally do anything you like!
There are tens of thousands of WordPress theme options out there for you to choose from — some free, some that cost money.
You cannot usually monetize or properly brand a free blog either. Both things you can do easily with WordPress.
Is It Possible to Make Money From a Blog in 2023?
It is possible to make money from a blog. It isn't easy and it isn't quick but it is rewarding and it can be a by-product of expressing yourself anyway. You won't become an instant millionaire but you can make a modest income from blogging.
Think of making money from blogs like being a footballer or singer. There are millions of people out there with skill but very few make it to the big league. Those that do use a combination of hard work, dedication and a little luck. You could do the same.
Numerous Claims Have Been Made That Blogging Is a Thing of the Past and Is Dying. Is That True?
Not true. Blogging is not a thing of the past. It is still a very viable way to express yourself, promote a business or product or build a community. Social media, videos and apps may all be competing for our time but there will always be an audience for well-written, insightful blogs.
Blogs evolve along with our audience and as long as you do the same with your blog, it should be a success.
Here's some data to back this up:
According to the latest data from WordPress.com, over 400 million people view more than 20 billion blog pages every month. On top of that, users produce about 70 million new posts and over 77 million new comments every month.
Those are some crazy numbers!
Still not convinced? Well, we've got more incredible numbers for you from Demand Metric. They'll make you understand why individuals and businesses cannot ignore the benefits of blogging in 2023:
Internet users spend 20% of their time online consuming content. A good proportion of this content is written.
68% of people spend time reading about businesses and brands that interest them.
57% of internet users will read content marketing titles at least once every month.
80% of people highly value learning about an organization or company through their content.
After Starting a Blog, Can I Turn It Into a Money-Making Business?
You can turn a blog into a money making business but it takes time. As we hinted earlier, you can make a success of a blog and make money from it. We are proof of that. But. The path is not easy and success won't come instantly.
That's why we wrote this guide to help you start your blog and make a success of it. If you learn from our mistakes and use our tips, you could even be more successful than we are!
Blogging for Beginners
There's nothing quite like running your own blog. It's a taste of independence. An outlet for creativity and a place for a community.
It's also easier to set up than you might think and while running it takes effort, when you break everything down, each individual step is actually very straightforward.
Don't forget, you're not alone on this journey. We'll be with you every step of the way to explain, encourage and entertain.
I hope you're as excited as we are to begin our blogging journey. So without any further delay, let's jump right in. Let's get started with choosing your blogging niche!