It's that time of year again! A time for togetherness and gratitude.
This Thanksgiving, I wanted to say thank you for your continued support and trust in us.
THANK YOU to all our users who've stood by our team and products over the years.
I sincerely appreciate your support and your drive to make us even better.
Your feature requests, feedback, reviews, and all the appreciation via email, comments on Facebook and Twitter, were all super helpful. They motivated us to work even harder to improve everything about Astra and other products.
I may sound like a broken record by saying thank you yet again. But the truth is, each time, it's truly special! 🙂
Astra isn't just a theme anymore. It's an entire ecosystem of awesome tools and products that help businesses build an online presence and grow, no matter what it may be.
We hope to continue providing you with great experiences.
Every day, for any new product we build and every new feature update we release, we ensure we deliver nothing but the best for our users!
Here's a look at some of our recent achievements.
Recent Highlights
To begin, Astra now has 4878 5-star reviews on WordPress.org and powers over 1.6 million websites worldwide!
When we launched Astra, little did we know that we would be the most installed non-default theme in the WordPress ecosystem!
A feat that wouldn't have been possible without your continued trust in our products.
Astra 3.0 With Visual Header Footer Builder
We launched Astra 3.0 with an all-new visual Header Footer Builder. We also made some improvements to the customizer loading time and page loading speed.
Not only does the drag-and-drop visual Header Footer Builder provide you with all the benefits of a page builder, it also makes designing your header and footer a whole lot easier.
You needn't change any tabs in the customizer. Simply move the elements around using the visual builder.
Gutenberg Block Patterns In Starter Templates
We introduced block patterns that revolutionized the way you design websites using the Gutenberg block editor.
Gutenberg block patterns are small ready-made sections of a web page that can be added to any design. Simply select a block pattern and insert them anywhere on your page with just a click.
Block patterns are available in several categories. Some of the popular ones include about, call to action, clients, contact, FAQ, features, services, teams, testimonials, among many more.
Block patterns give you the power to create flexible designs you can use over and over again. Not to mention, using block patterns is a significant time-saver and speeds up your workflow.
Astra 3.7 With Global Color Palette, Button and Typography Presets
We later released the most significant update of the Astra 3.0 series. Astra 3.7!
Astra 3.7 saw the launch of three powerful controls – Global Color Palette, Typography Presets, and Button Presets.
Global Color Palette is a new dynamic color system where you can curate your own color palette and use it across your entire site. When you change a global color in one place, it reflects across all the elements using that color.
Typography Presets are beautiful and effective typography combinations that you can apply to the entire website with a single click.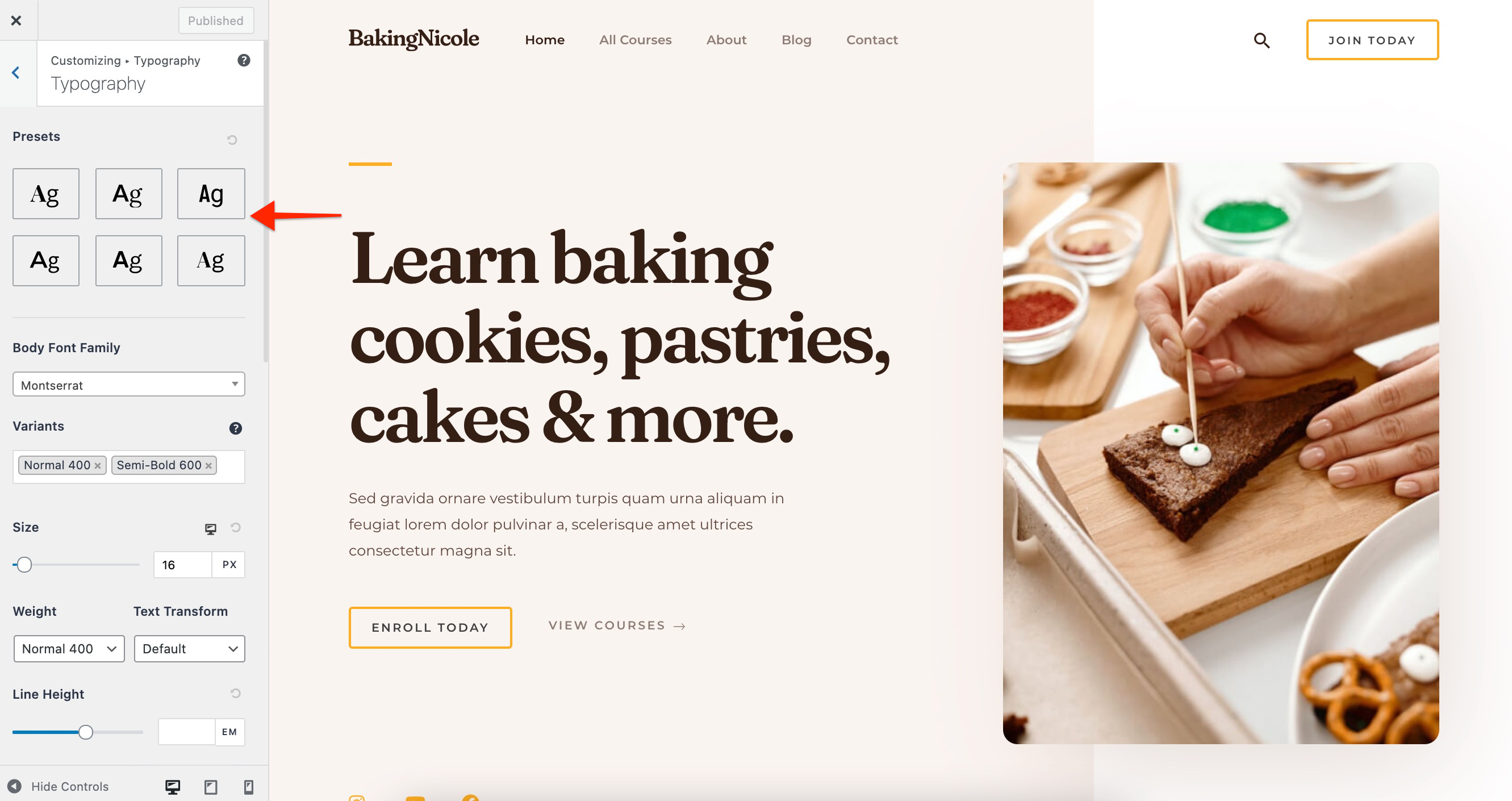 Button Presets are pre-built designs to style up your website buttons quickly and easily.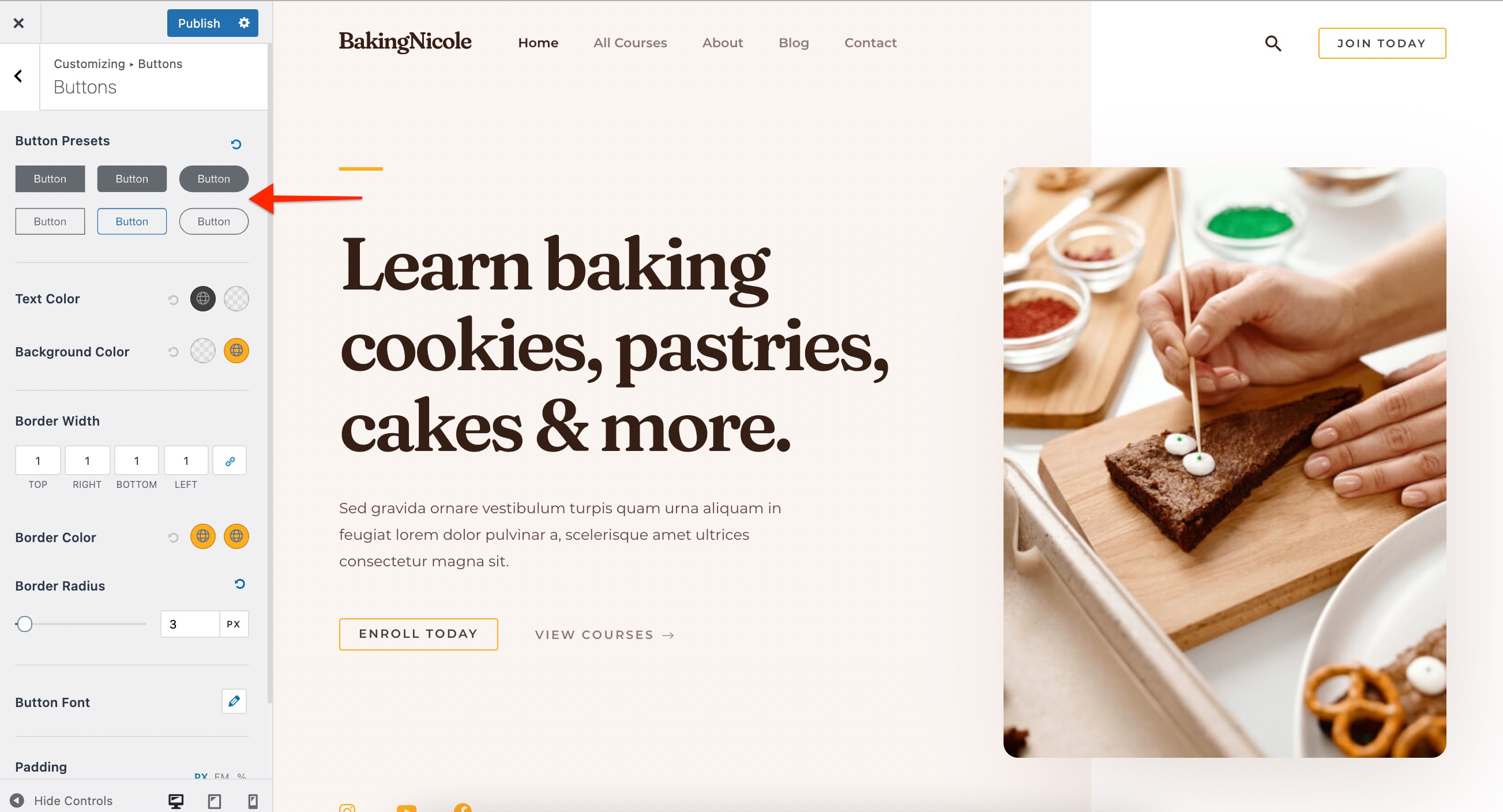 To keep it simple, with Astra 3.7, we significantly cut down the time required to make changes to fonts, colors, and buttons.
When it comes to innovation, Astra is up there with the best. If not, always ahead!
One such innovation was the launch of Wireframe Blocks on our Starter Templates and UAG.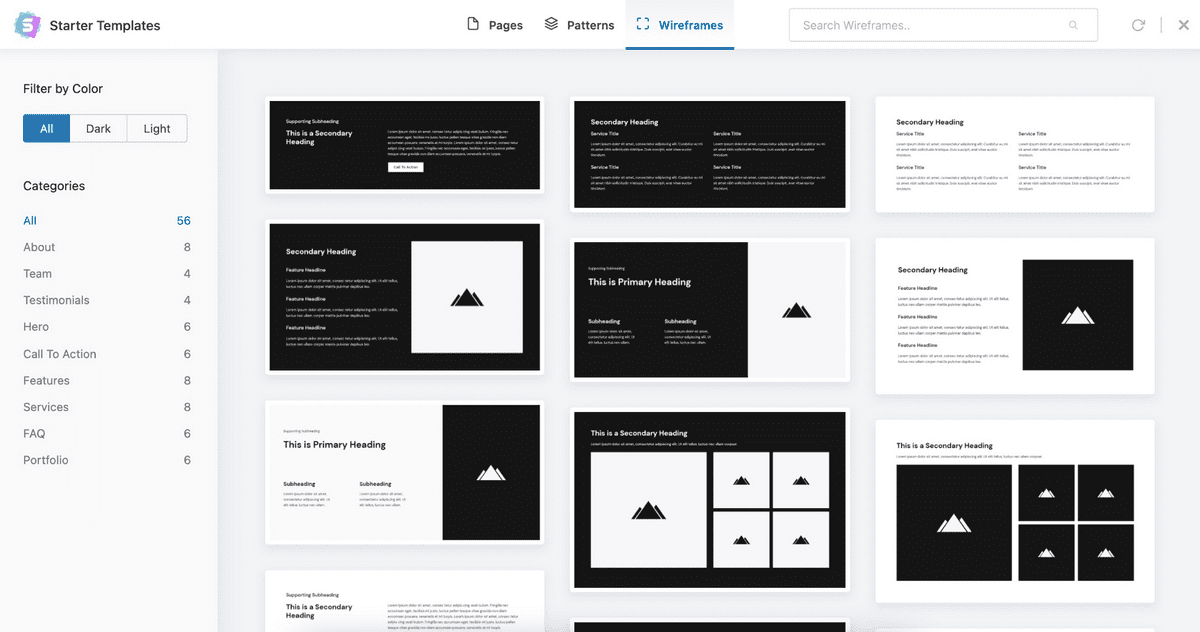 Wireframe Blocks are a set of ready-made WordPress blocks that help you create a wireframe of your website within the WordPress block editor.
Using Wireframe Blocks, you can add just about any section to design that perfect prototype of your website.
Consider it like a drawing board where you design your perfect website structure prototype using these Wireframe Blocks.
The best thing is that it's all done within your WordPress dashboard!
A New Addition to the Brainstorm Force Product Family – ProjectHuddle!
That's right. We've added a new family member!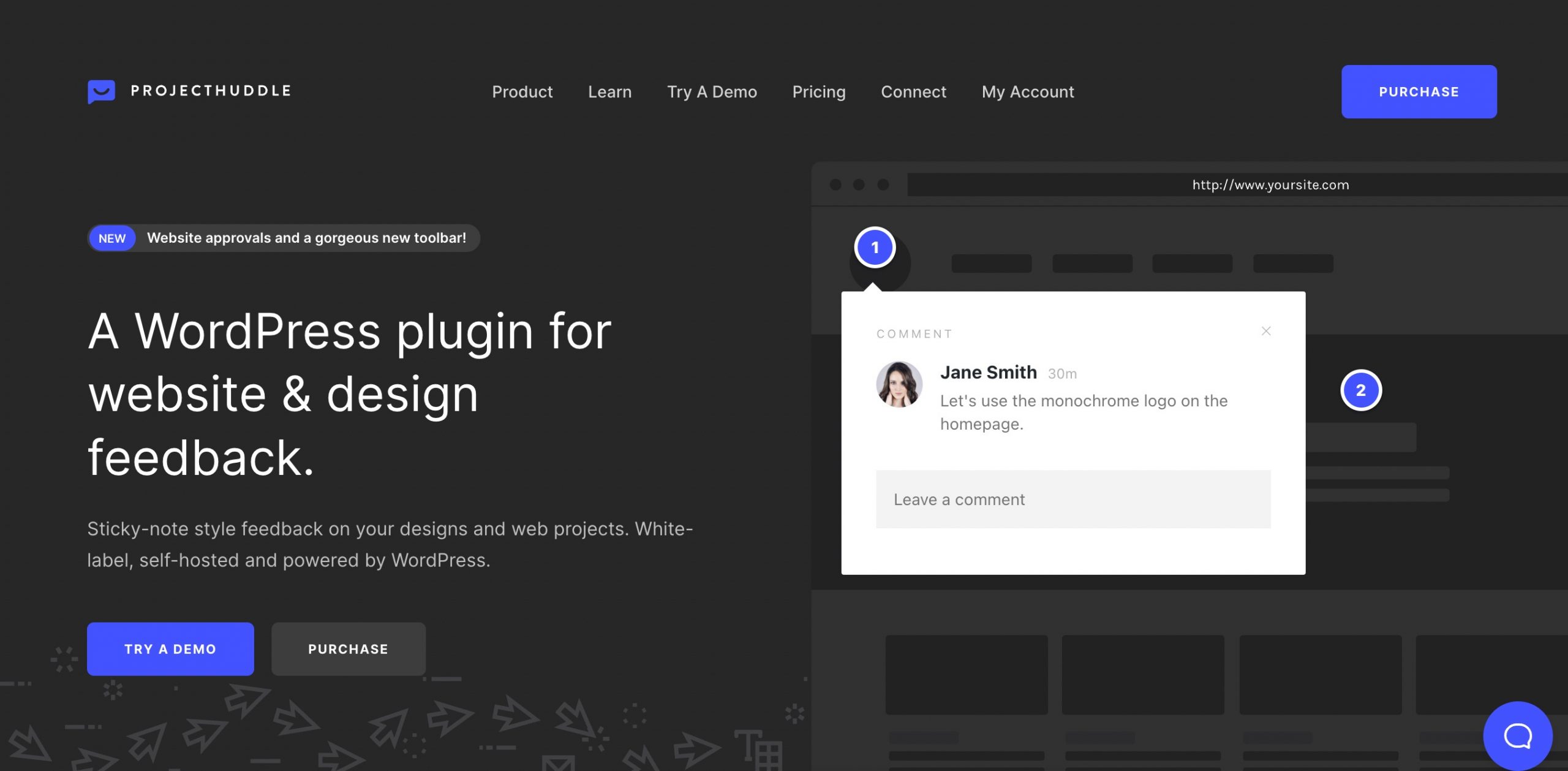 If you create websites for clients or someone else, you already know how hard it is to collaborate and get feedback. What if there was a way to add a sticky note to the website and provide focused feedback?
That's exactly what ProjectHuddle does!
ProjectHuddle is an intuitive WordPress plugin that lets you collect sticky note-style feedback on your web projects in real-time
Clients can select specific areas on your design, point, click, and type constructive comments on top of your mockups and site designs.
Adding feedback has never been easier!
We have been silently working on making the plugin better. The first order of the business is to fix all known bugs, improve workflow and make the product as stable as it can get.
Our team has been very busy working on it.
100+ New Templates in the Library
We did add some new awesome templates to the library but we also surpassed yet another milestone here at Brainstorm Force.
Our popular Starter Templates plugin surpassed 1 Million active installations on WordPress.org!
Again, a feat that is surreal and wouldn't have been possible without your support. Thank you!
This has only motivated us to add to the existing library of professionally designed website templates. We've included templates for various niches, such as Ecommerce, lawyers, musical instruments dealers, food, fashion, and travel. There are many more to come too!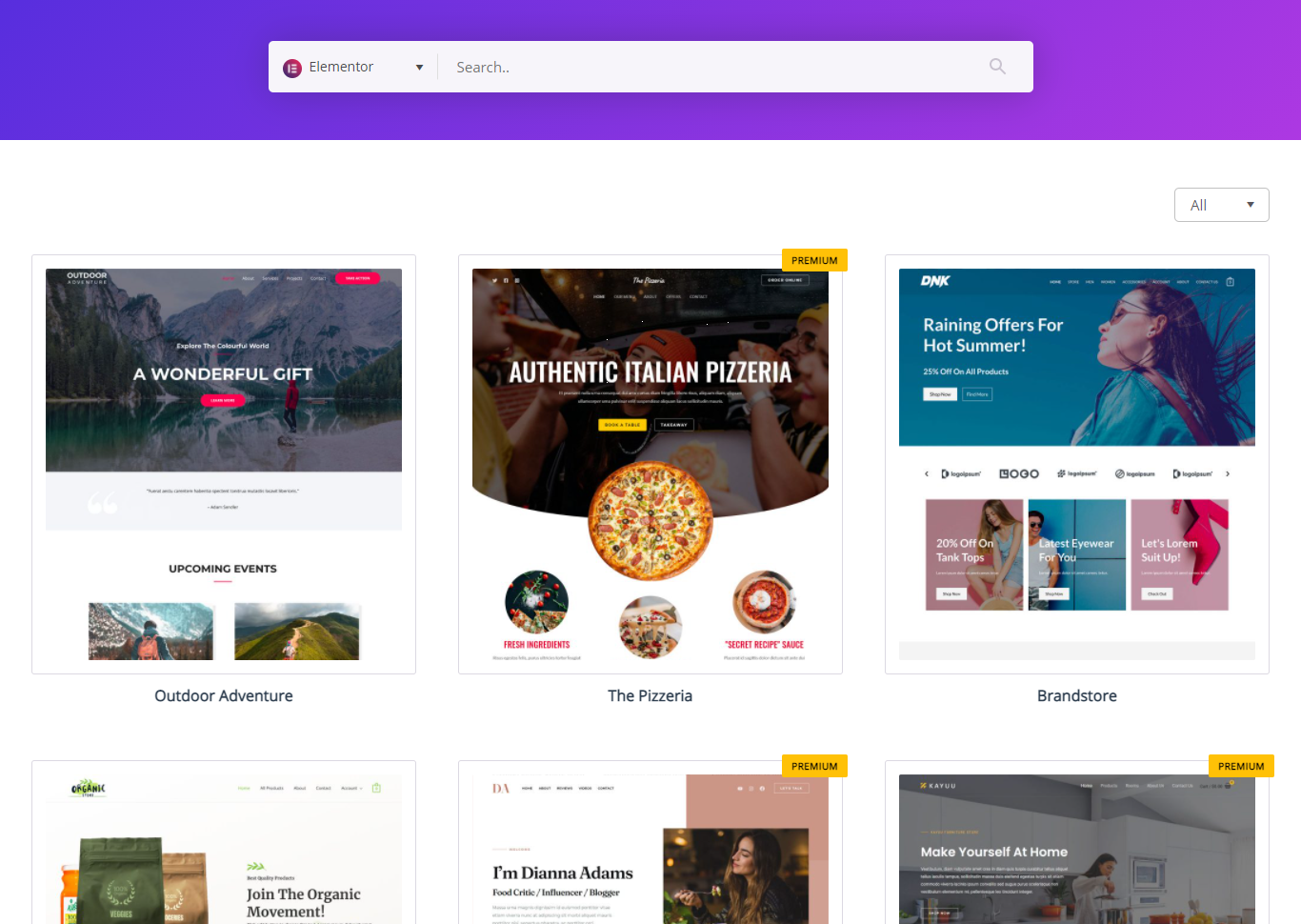 If you haven't imported one so far, it's about time you did!
SkillJet Academy Adds Two New Premium Courses
We are dedicated to delivering the very best products to level up WordPress website development. We are also dedicated to delivering professional courses to help you in your online journey
Our SkillJet Academy is a step towards that. Our courses are crafted and delivered by the very best in the industry.
We added two new courses to our SkillJet Academy – Closing the Deal and How to Speed up Your WordPress Website.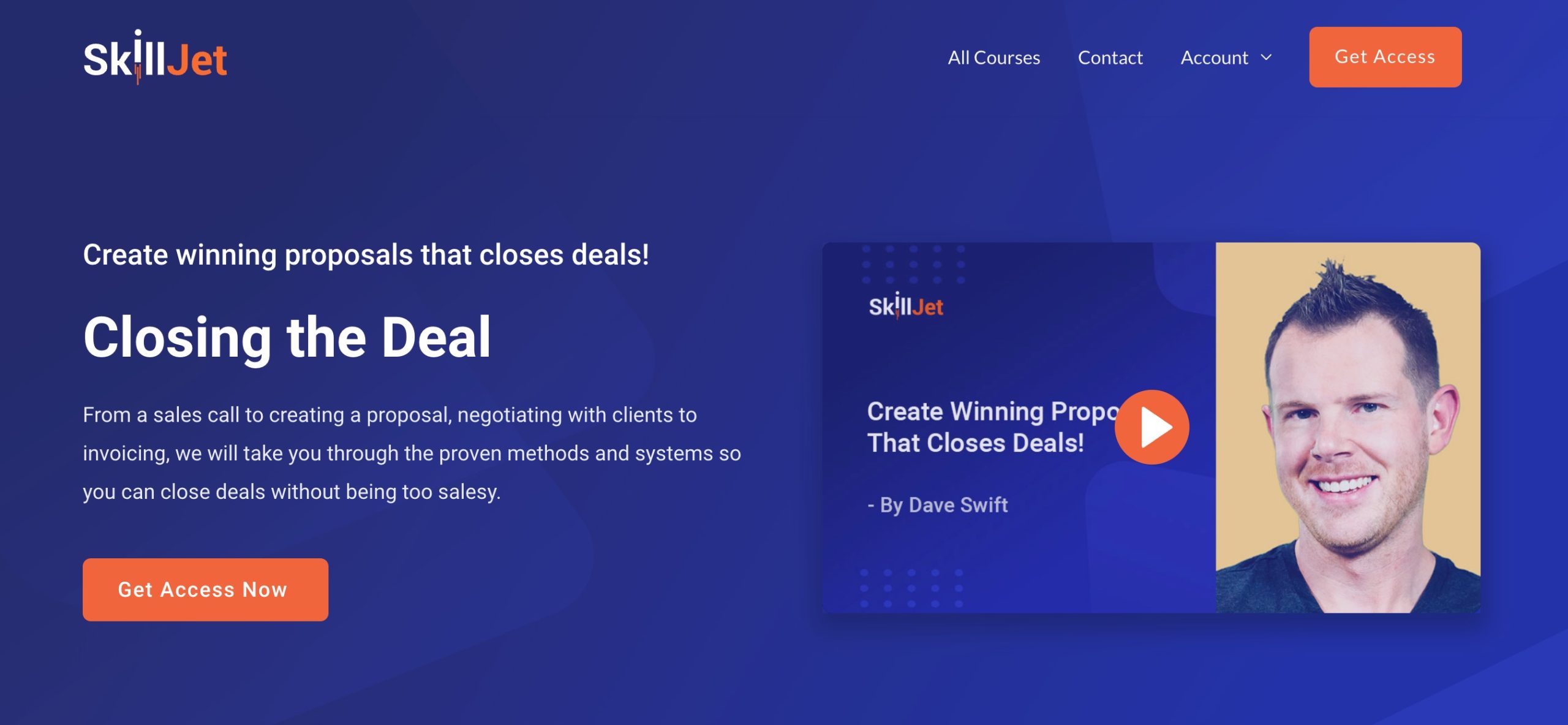 If you've been looking for a course that covers the more delicate elements of closing a deal, this is the one!
This course will open new horizons and give you a new perspective on how to close deals. It's a detailed course where the trainer walks you through the entire client acquisition journey, right from the first sales call all the way to receiving payments.
How to Speed up Your WordPress Website: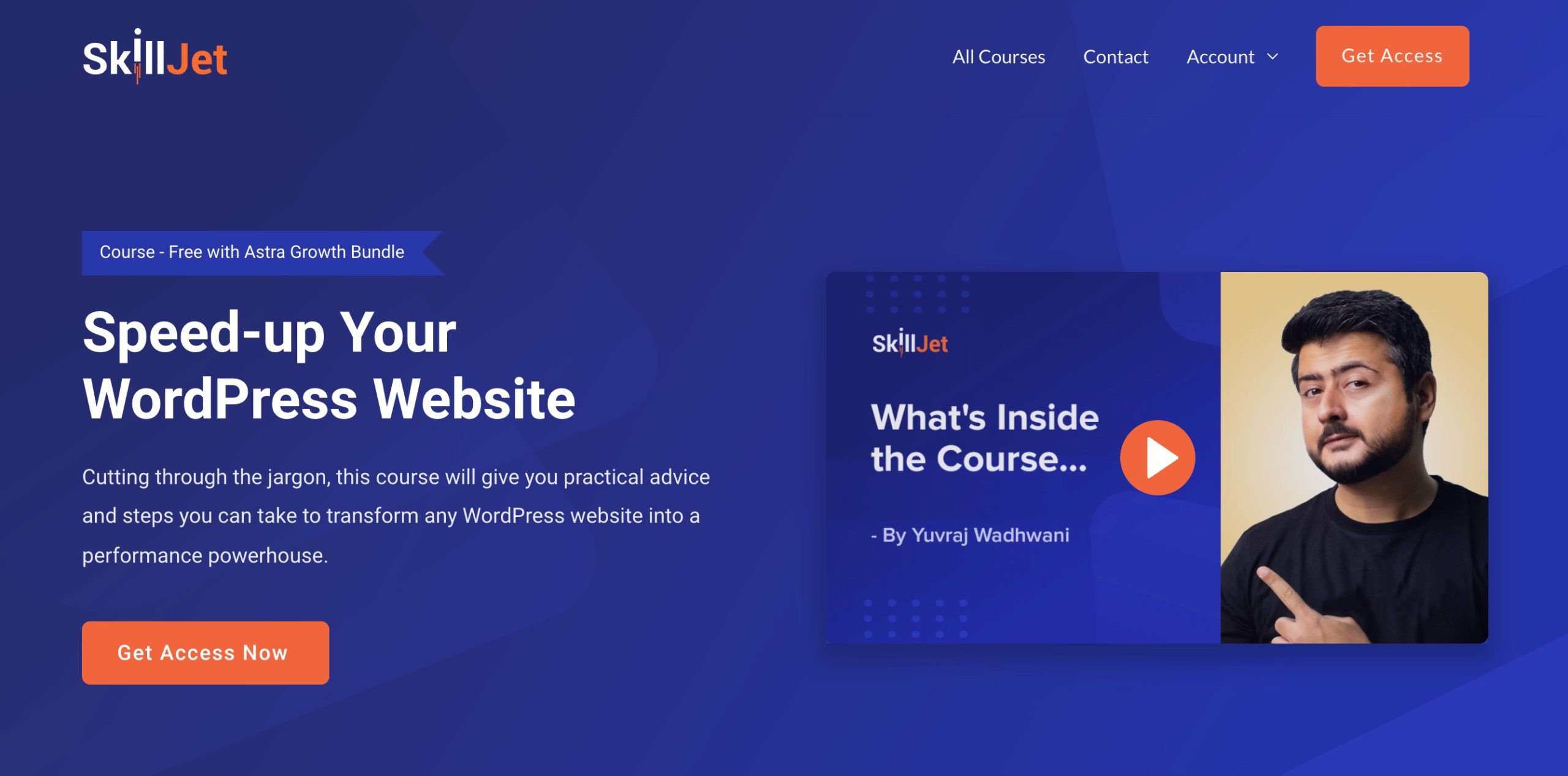 This course couldn't have come at a better time. With search engines prioritizing user experience, your website must load fast. This course will give you practical advice and steps you can take to transform any WordPress website into a performance powerhouse.
What's Coming Next?
In our continuous journey to deliver the very best products and updates to improve your workflow, we've got a lot more in store for you!
Here's a sneak peek at our upcoming updates and launches.
UAG 2.0
We've lined up the next big update for Ultimate Addons for Gutenberg (UAG) with new and exciting features.
Currently, our Ultimate Addons for Gutenberg provides awesome and powerful blocks to enhance the functionality of the default block editor.
With UAG 2.0, we've taken this a lot further.
Here are some of our fantastic new features:
Cross-domain copy-paste styles: This helps speed up the development time and avoids repetitive work
Brand new intuitive UI and controls for better development experience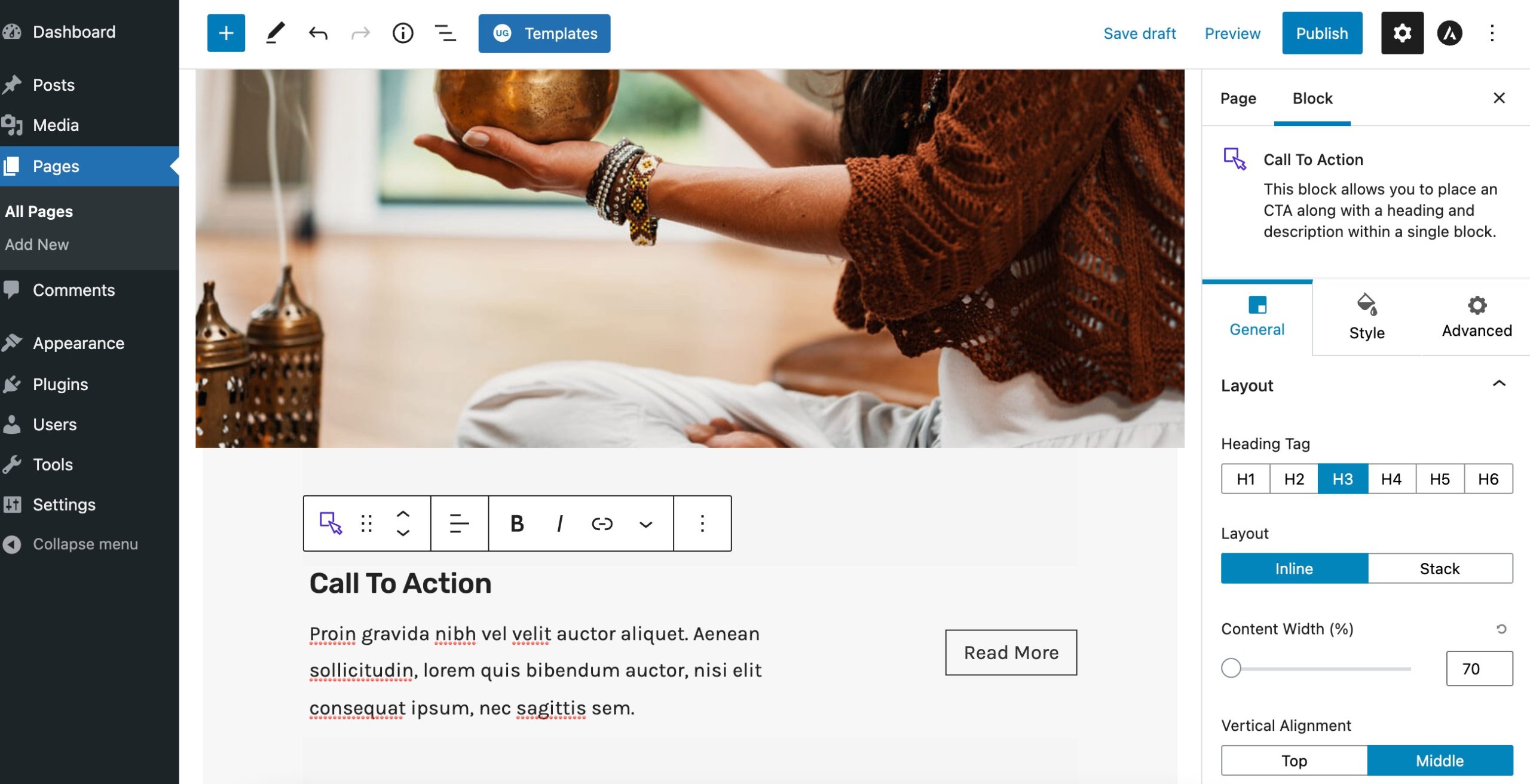 Few more features –
Improved speed and performance

Removed jQuery from the plugin

Build designs quickly using Block Style Presets
Support for dynamic content and advanced custom fields
UAG is a performance-focused, blocks plugin. Our goal is to offer a tool that will help you build fast websites with minimal effort.
With the increasing popularity of Gutenberg Block Editor and Full Site Editing getting closer to reality, our Ultimate Addons plugin for Gutenberg is designed to revolutionize the way you build websites.
Last but not least, we plan to completely rebrand this plugin. We feel the name: Ultimate Addon for Gutenberg does not do justice to the product and is somewhat confusing. On one side there is Block Editor and in the repo there is Gutenberg. So we realize our new users are sometimes confused.
We're searching for a new name for this plugin. If you have any suggestions, we would appreciate your suggestions in the comments below.
Starter Templates 3.0
By achieving a new milestone of 1+ million active installs, we want to show our thanks by pushing out a major update, we are going to call Starter Templates 3.0!
The new version of the Starter Templates plugin will bring an advanced importing process and so much more.
Here are some new features:
Brand new intuitive React-based UI
Easy onboarding process
More exciting features –
AI-powered Starter Templates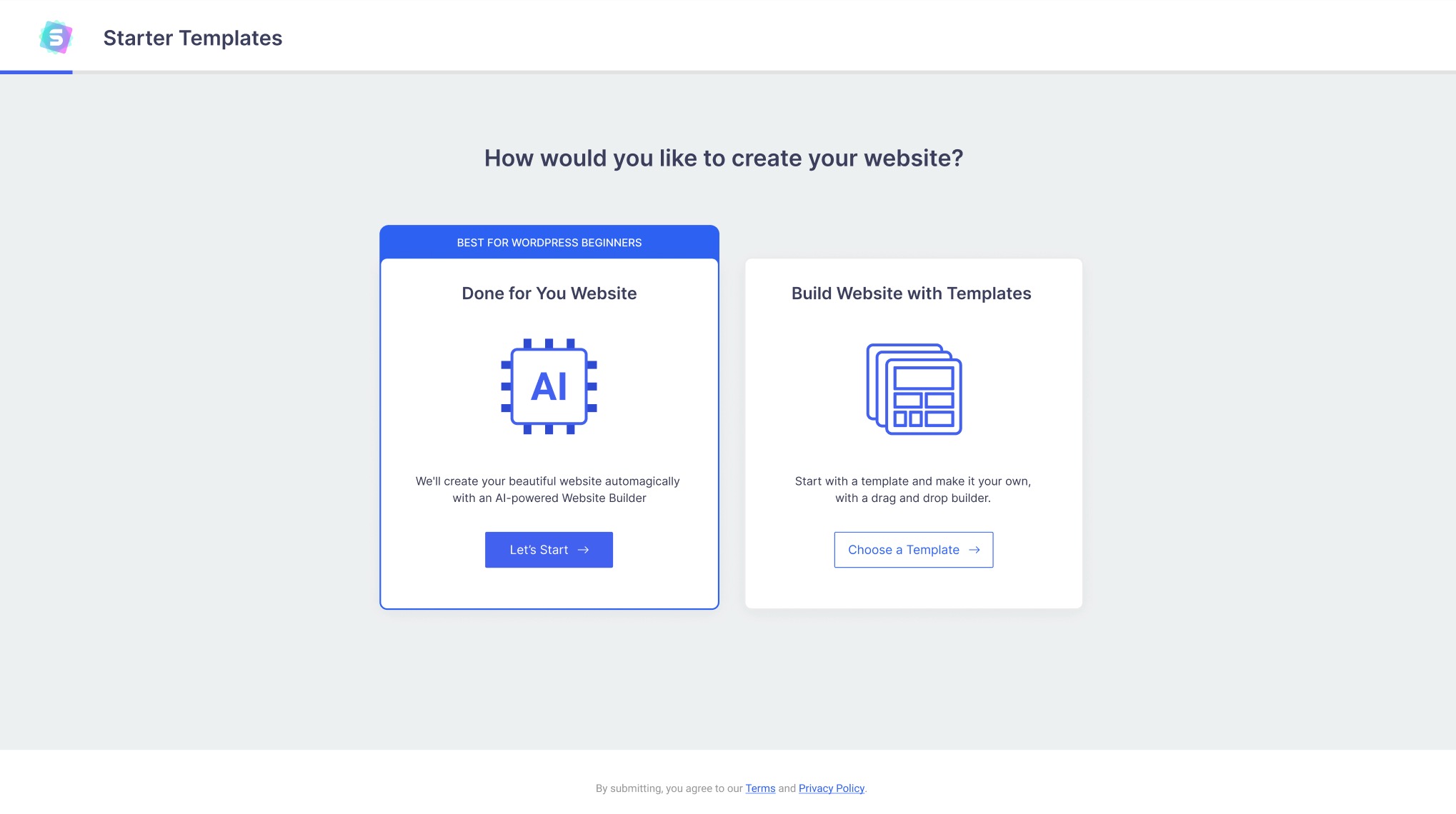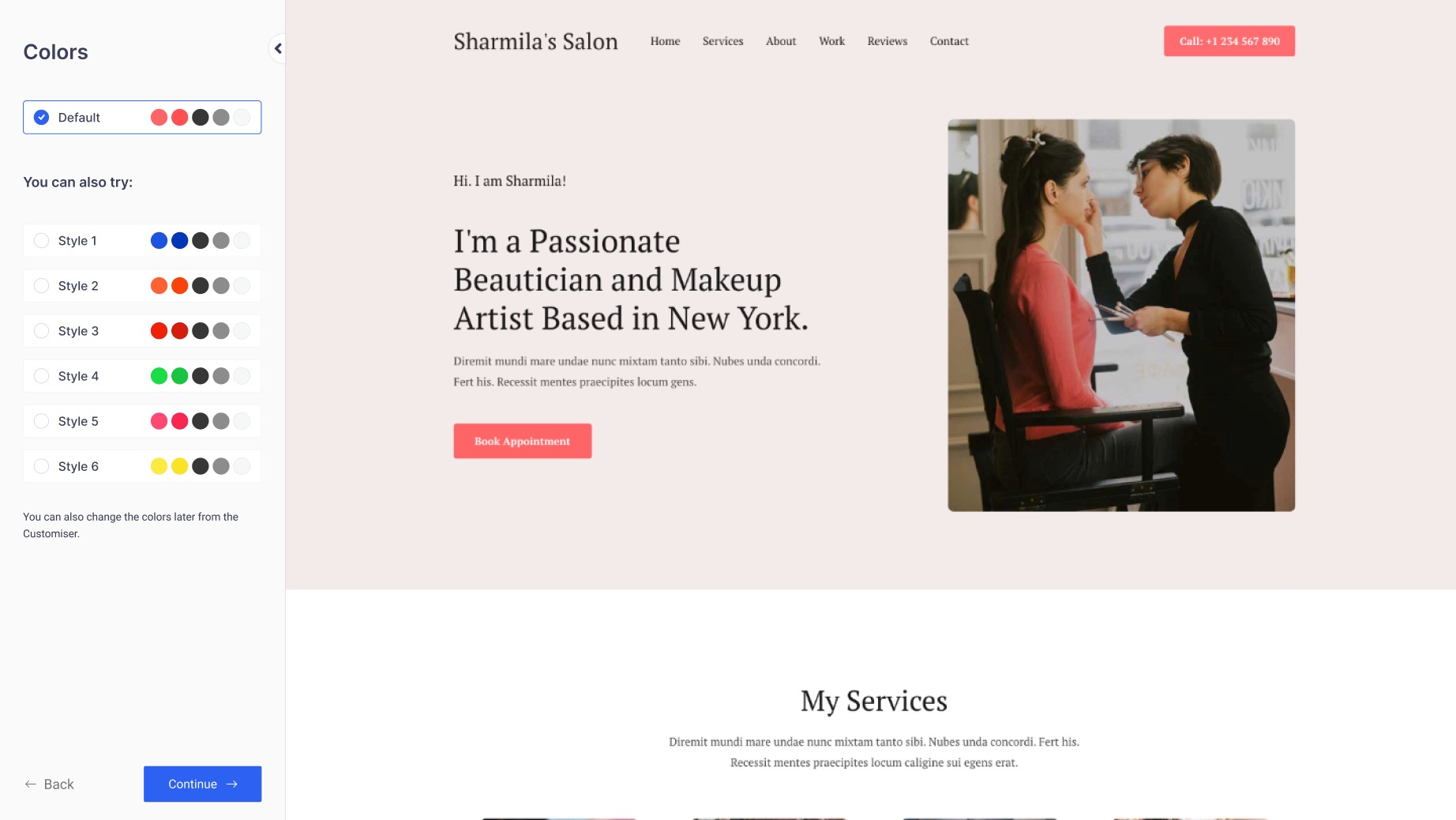 Starter Copy: AI-generated content for your website
This will be the first of its kind plugin using AI to generate templates and content suited for your needs.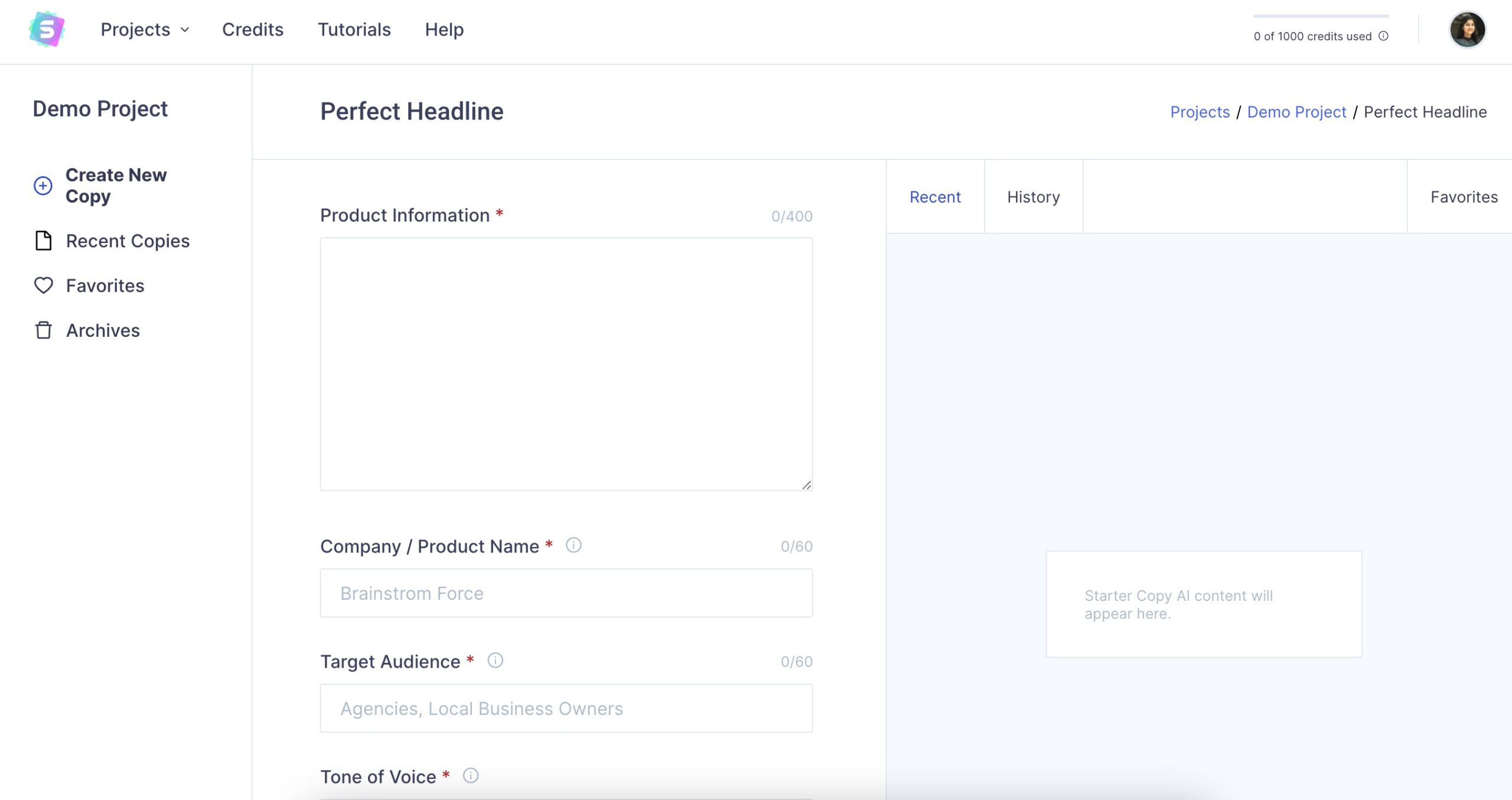 This is going to be HUGE! We can't wait to get this out!
Astra
Our team has been working hard on a brand new feature, and we are super excited to share this with you. Launching soon – Astra Dark Mode.
Dark Mode in the Astra Theme
Dark Mode brings in new elements for the header and footer builder. It also offers a darker background with light-colored text. This helps to reduce your eye strain, especially at night time.
Watch out for more on this soon.
More Power to WooCommerce
Astra is known to offer seamless WooCommerce integration to convert better and boost your store sales.
We will add more power to your online WooCommerce stores.
We will be making some structural and design upgrades to the WooCommerce UI. That also includes new features, such as a sticky add to cart button, a sticky window for recently viewed products, social share for products, and a lot more.
Giving Back to the WordPress Community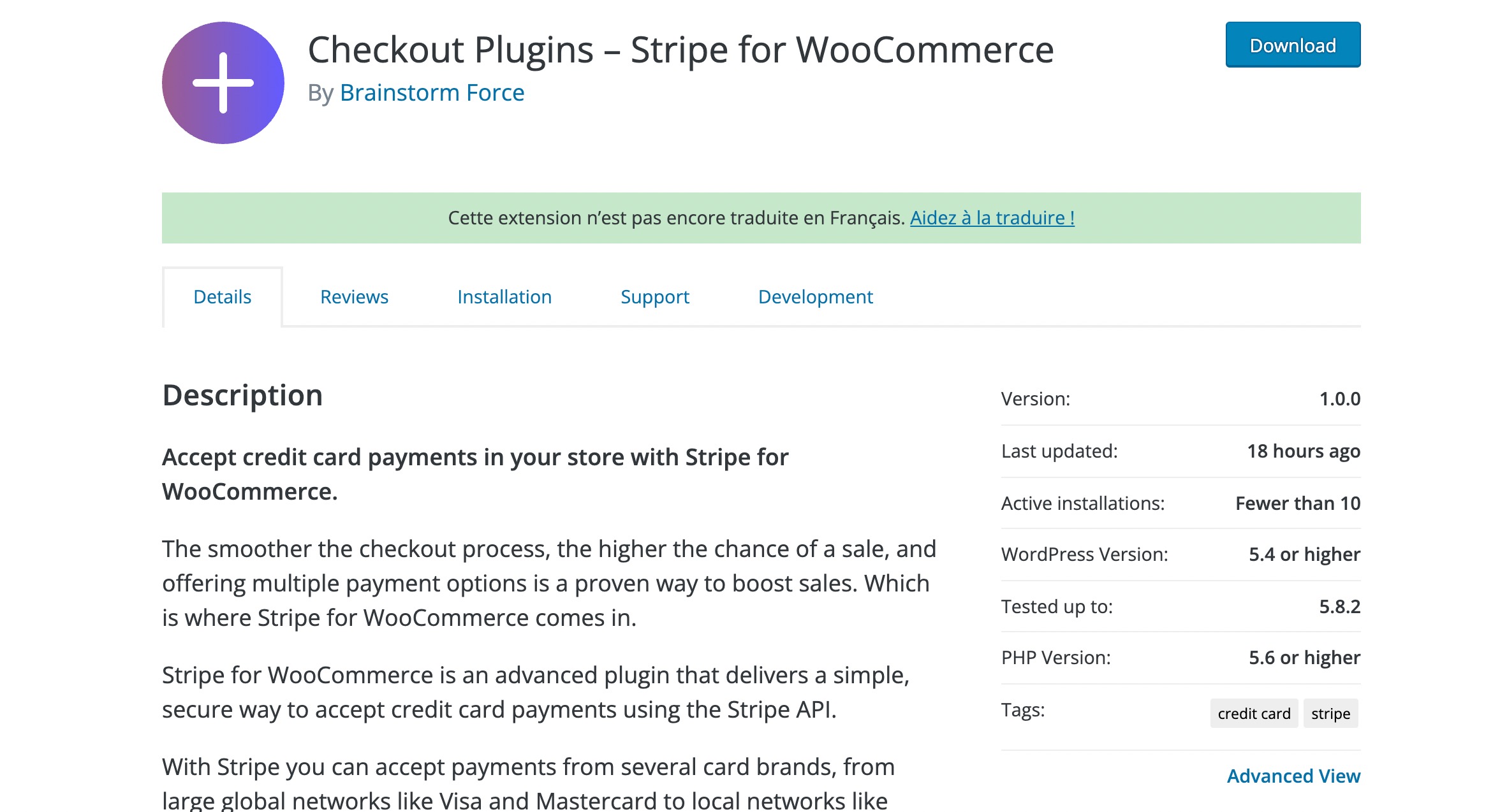 When it comes to payment gateway options for your WooCommerce store, Stripe is a very popular choice among all our users.
In our effort to help the WordPress community, we've launched the Stripe for WooCommerce plugin. This plugin will help you accept credit card payments in your store using Stripe for WooCommerce.
There is an official stripe plugin by WooCommerce. But the official plugin is limited and has caused stability issues. We wanted a plugin built for conversions and that is stable. We are working with the motto 'help you convert more.'
We have an amazing roadmap ahead of us for this plugin and you will see some unique and amazing features.
Stripe for WooCommerce is an advanced plugin that delivers a secure and straightforward way to accept credit card payments using the Stripe API. With Stripe, you can accept payments from several card brands, large global networks like Visa and Mastercard to local networks like Cartes Bancaires in France or Interac in Canada.
Stripe also supports American Express, Discover, JCB, Diners Club, and UnionPay.
Several WordPress Educational Videos On Our YouTube Channel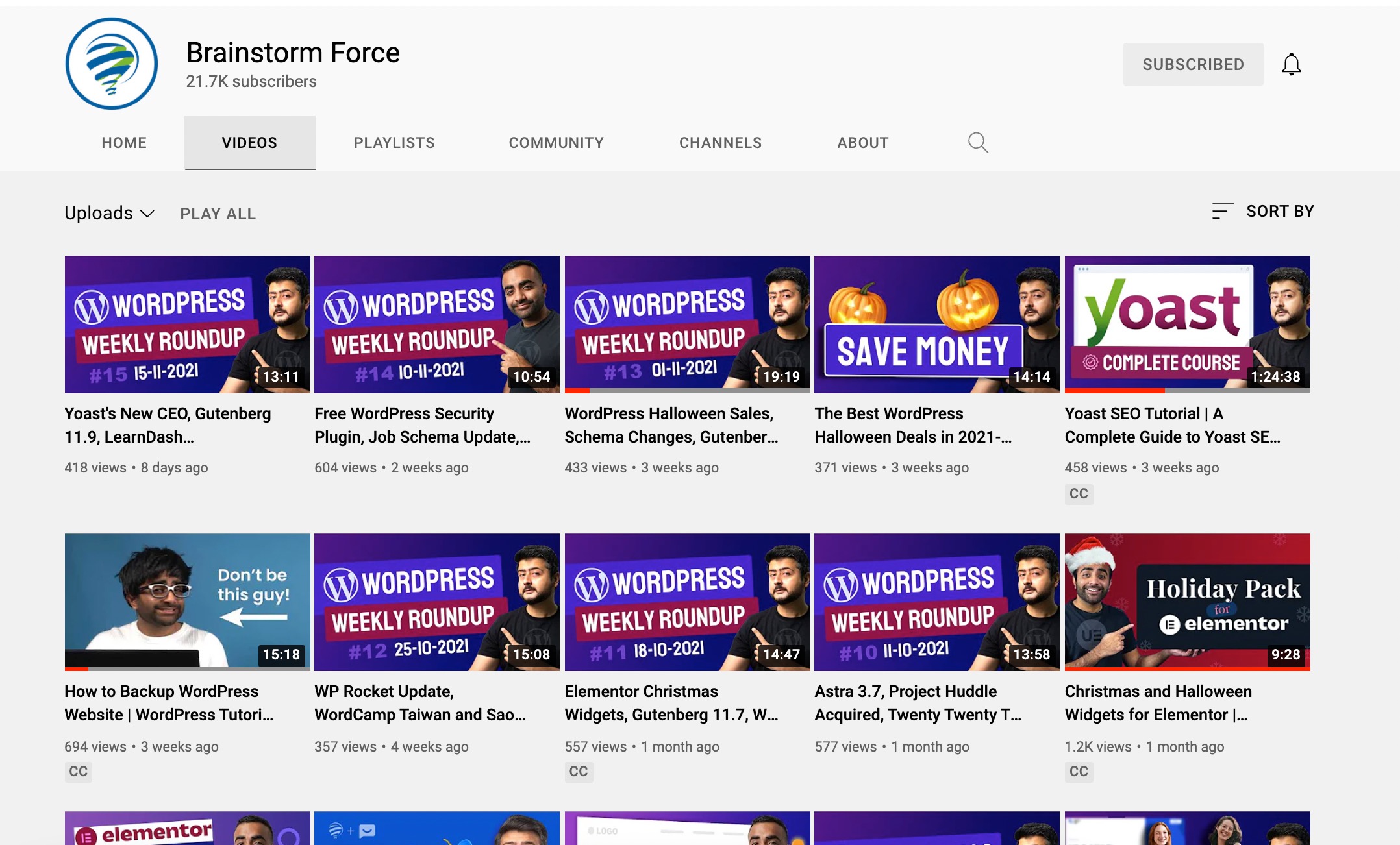 Whether it's keeping you up to date with the latest in the WordPress community or helping you with some tips and tricks, we've got it all covered in our Youtube channel.
Free Tutorials and Guides
We've ramped up our WordPress educational content and now you can find us regularly publishing WordPress techniques, guides, tutorials, product/service reviews, and business growth tips on the Astra blog.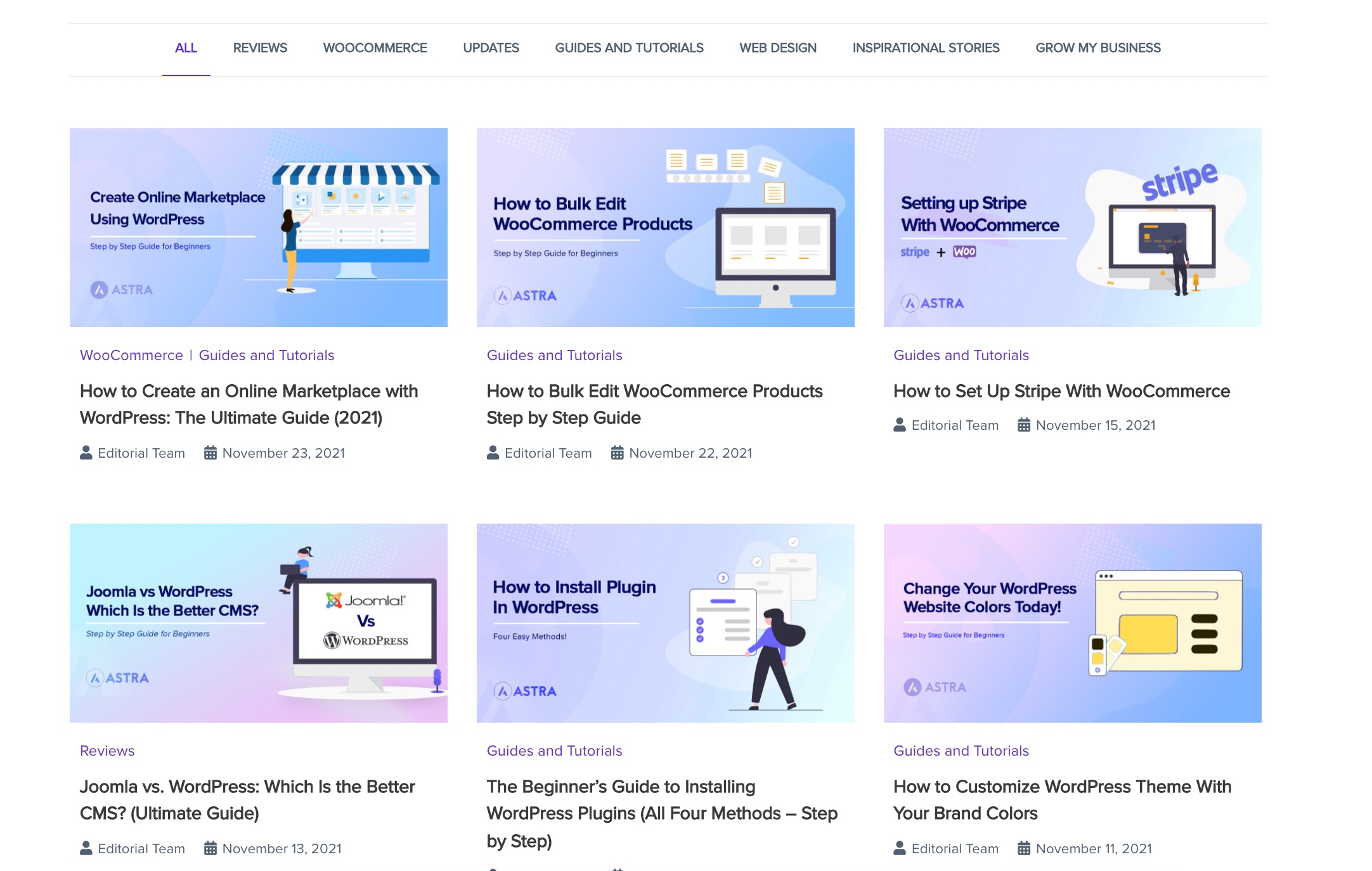 New Purchase or an Upgrade? This Is the BEST Time!
If you are on the fence, wondering if you should go ahead with purchasing or upgrading the Essential/Growth Bundle, now is the best time!
Black Friday and Cyber Monday are the only times each year that we offer our biggest discounts. It only happens once a year, and when the sale is over, the discount is gone for a whole year!
You are going to love every bit of the Essential and Growth Bundle. Incredible plugins, beautiful website templates, increased profits, and hundreds of hours saved.
Not forgetting the fact of learning new skills — thanks to SkillJet and being able to attract new customers and offer more services to existing customers, improving existing client relationships, and building new ones.
Our Black Friday and Cyber Monday Deals are already live! Discounts are available for new as well as existing customers.
Save up to 63% on –
Upgrade to the Essential/Growth Bundle
Remember. It's either NOW or a year later!
Another Big Thanks!
We hope you have a wonderful Thanksgiving, surrounded by friends and loved ones!
Once again, thank you for all your support, love, and trust. We're more excited than ever about the future of WordPress, our products, and this community. We look forward to serving you.
From the team here at Astra, we wish you a happy holiday season!