At the beginning of this year, we released our most ambitious update – Astra 2.0. Setting new standards for WordPress themes, Astra 2.0 gave an even more refined performance, a reinvented customizer, and even more blazing-fast speeds.
From then, we were committed to the process of continuously evolving Astra.
With your love, Astra crossed 1+ Million active installs in July 2020. This is the biggest milestone on our journey. Your support always encourages us to push our limits further.
Astra has been famous for its lightning-fast speed in the WordPress community. Astra now offers speedy customizer, new color controls, and much more to keep up the top-notch performance.
Let's dive in and see what exciting features this update offers.
Customizer Load Time Cut Down by Half!
Astra customizer now loads faster than ever before!
Version 2.6.0 brings down customizer loading time straight from 2.87 Seconds to 1 Second – more than 50% reduction.
That means you can now have customizer loading at 2x speed.
Astra customizer now uses an improved page load technique that helps load options that need to be configured.
Wish to see it in action? Here are some stats –
Before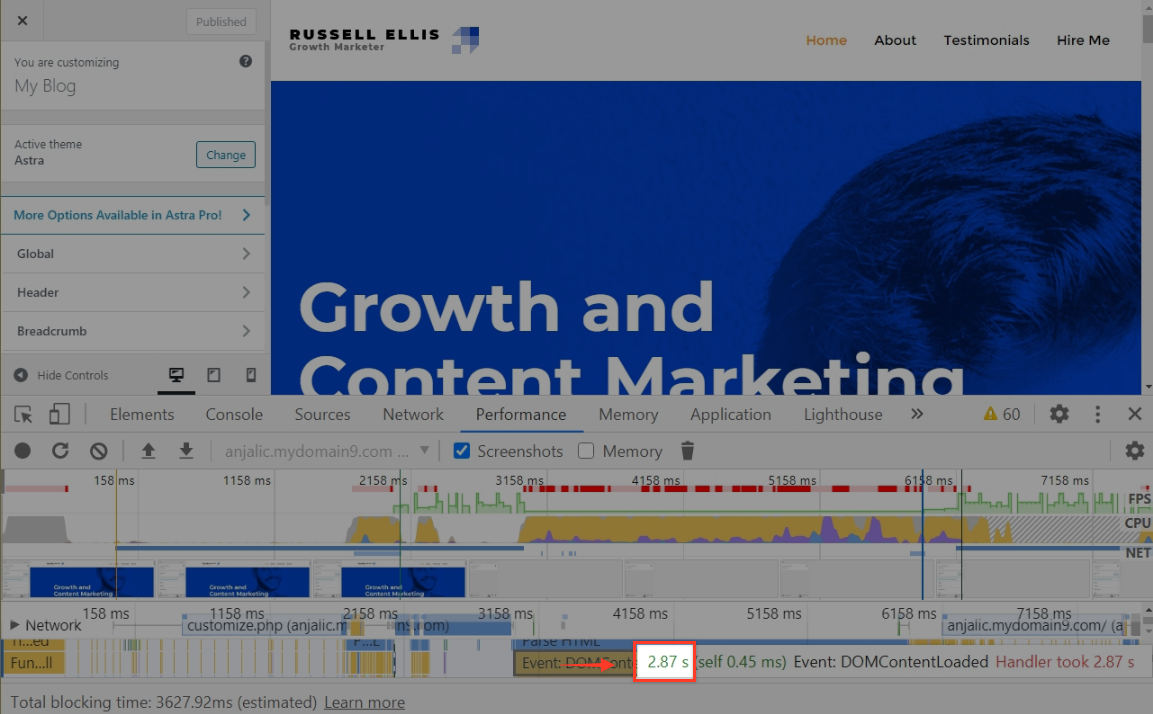 Now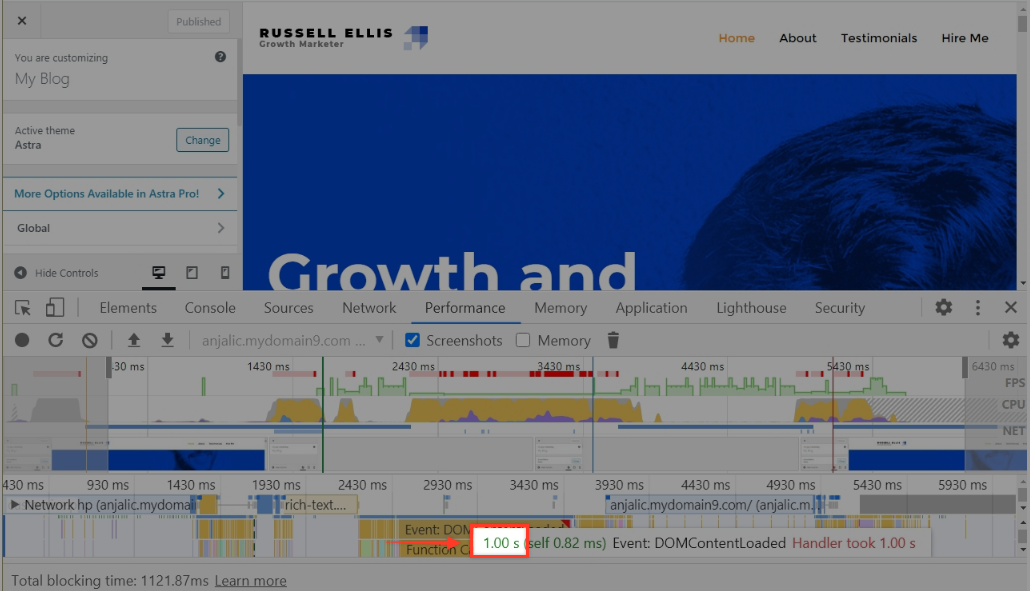 Improved Looks with Gutenberg Blocks
Gutenberg editor is being used creatively that opens up new design possibilities every day. Astra works flawlessly with all Gutenberg blocks.
With this update, we have taken a step further and enhanced the look of Gutenberg pages with Astra.
You can now see more beautiful and well managed Gutenberg pages with Astra without taking any extra efforts.
Astra will manage spacing and style for Gutenberg blocks by default. You just need to use Gutenberg blocks on the page, add content and go live. It's that easy!
Existing Astra users can enable this feature with a filter mentioned here.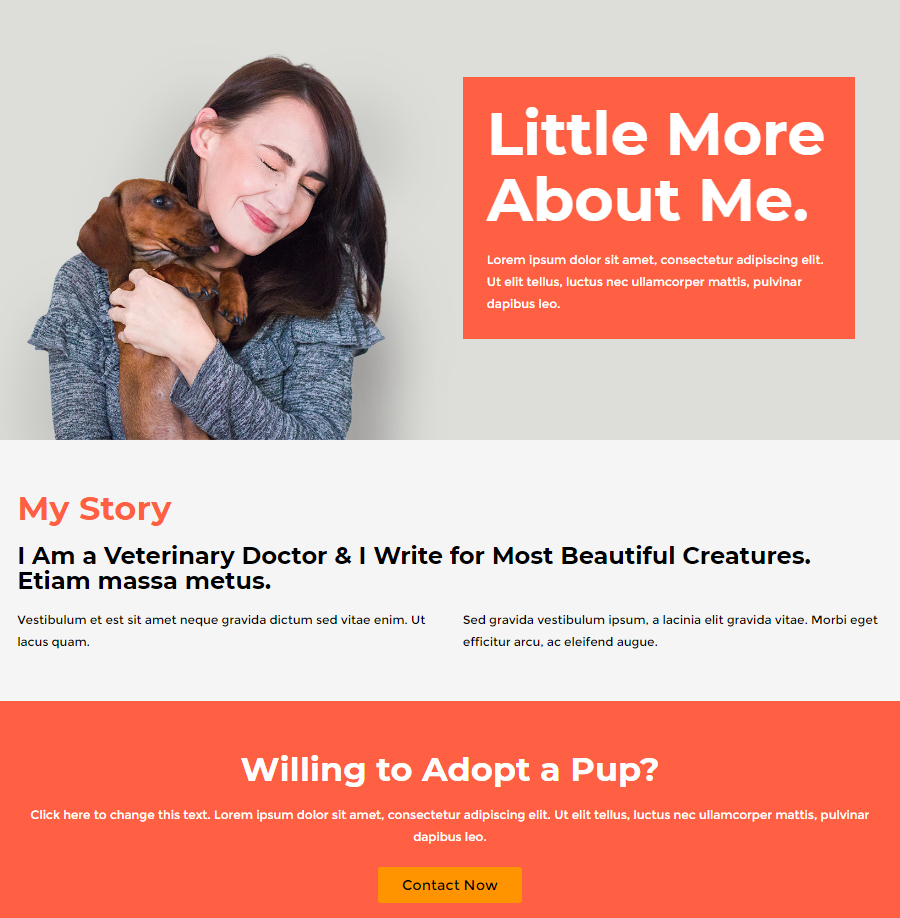 Presenting New & Sleeker Color Controls
Picking up the shade of the exact color for various parts of a website is essential. Astra customizer gives you powerful control over setting up nice colors and gives your website an ideal look.
Astra customizer now offers refined color picker with sleek options. You might have used this color picker with Gutenberg blocks. You can now enjoy working with it from Astra customizer too.
The new color picker is now powered with:
Hash, RGBA & HSLA color values
Improved UI and Color Palettes
Reset and clear button for all the color options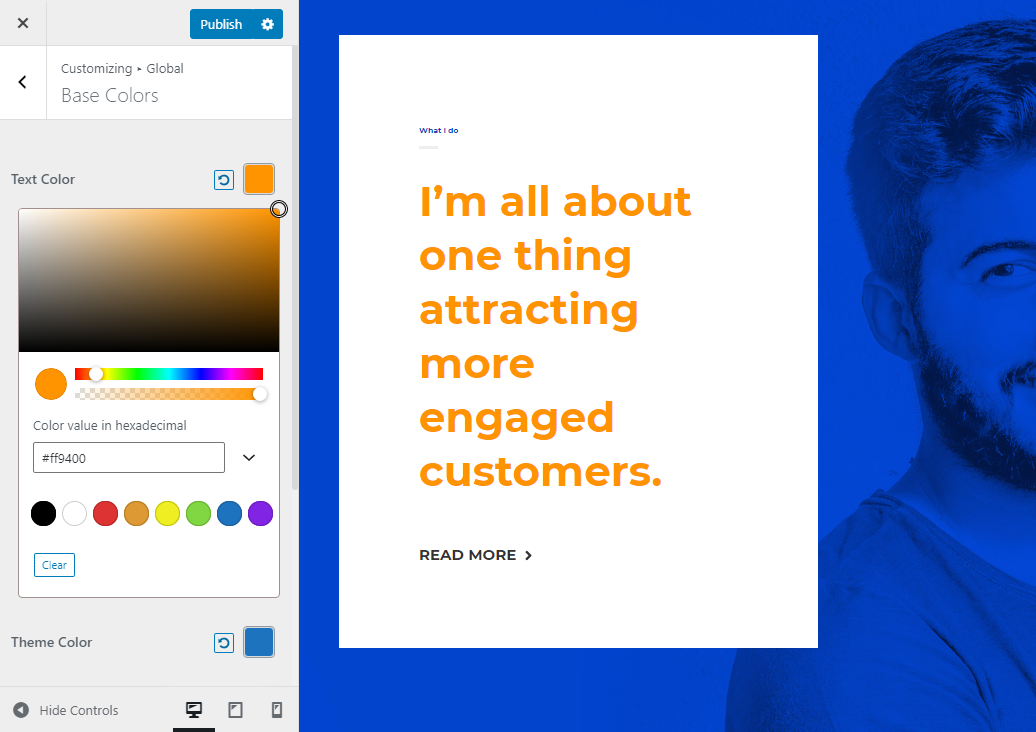 Advanced Background Controls
Finely used backgrounds can create a great impact on website design and user experience. Astra offers full control over website backgrounds.
You can now see improved options for setting up the background –
New Color Picker
Advanced Gradient Setting
Flexible Image Options
Improved UI
The Gradient is a new edition of background options that open up new possibilities in designing.
Experience More Speed Now!
Update your Astra theme to version 2.6.0 and Astra Pro plugin to version 2.7.0 now to be among the first to experience this new update. Our best version ever!
And if you run into any hiccups, we're here to help you out. Drop our support team a message here.
Well, as always, we are not stopping here! Our incredible users inspire us every day to seek better innovations and improvise.
What's Next? ?
Astra is getting ready for the next big update!
It's not just another feature, it's going to be a massive shift that will expand Astra's potential even further.
We are as excited as our users and can't wait to hand over the most powerful header footer designing controls ever.
Get ready for the all-new – Astra Header Footer Builder! ?
Aside from this, there is a lot more to look forward to with the upcoming update, but if you're read this far, you can enjoy this early sneak peek:
Stay tuned for more amazing surprises!
We hope you enjoy the new Astra 2.6.0 release. Do let us know how you like it in comments below.
Until next time, Stay safe!