We have been working on quite a few things lately.
To begin with we have moved all our controls in our Customizer from PHP to ReactJS controls. Which means we have new and better and optimized performance.
Further for all Color, Responsive Color, Background & Responsive Background control now uses Gutenberg's control in Customizer.
Let's see how it would look –
---
Next, for the Background control in the Customizer, we have provided the Gradient color option –
New Gradient Control Option –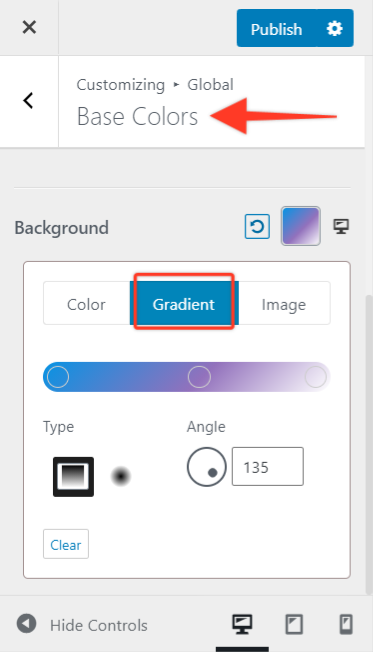 ---