In this document, we will explain how to make the sidebar on the WooCommerce product page sticky. This ensures that the users can click and make changes to the sidebar while browsing through the items in the shop page. This is an Astra Pro feature and you will need to activate the Astra Pro add on plugin to access the feature.
After installing the Astra Pro plugin, please follow the steps below to activate the sticky sidebar.
Step 1: Navigate to the the WordPress dashboard, click on Appearance and click on the Customizer.
Step 2: Click on the WooCommerce and select Product Catalog.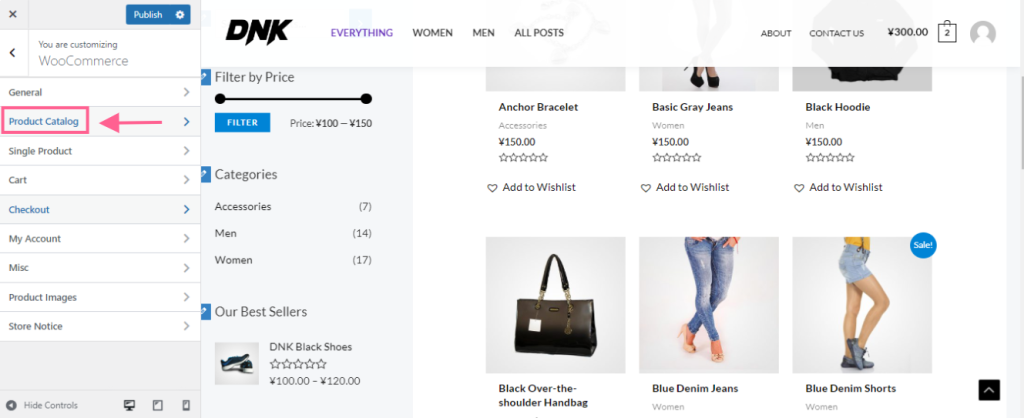 Step 3: Navigate to the shop structure options and enable the button next to "Enable Sticky Sidebar".