With Astra, you can keep a uniform color scheme on your website with global color options. These colors will be applied to theme sections throughout the website.
From the WordPress dashboard navigate to Appearance > Customize > Global > Colors.
Base Colors
This is default basic color option available with the theme –
Following are the options you will find –
Text Color – Color for body text and description on the website
Theme Color – Color for all theme elements like button, selected text background color, etc.
Link Color – Color for all text to which links have been added
Link Hover Color – Hover color for all text to which links have been added
Background (Color and Image) – This color will be applied as a background color to the body on the entire site. If you set both – color and image – make sure to adjust the opacity of the color to make the image visible.
Improvement (*) from Astra theme and Astra Pro v2.4.0 you will find a responsive option besides the Background option.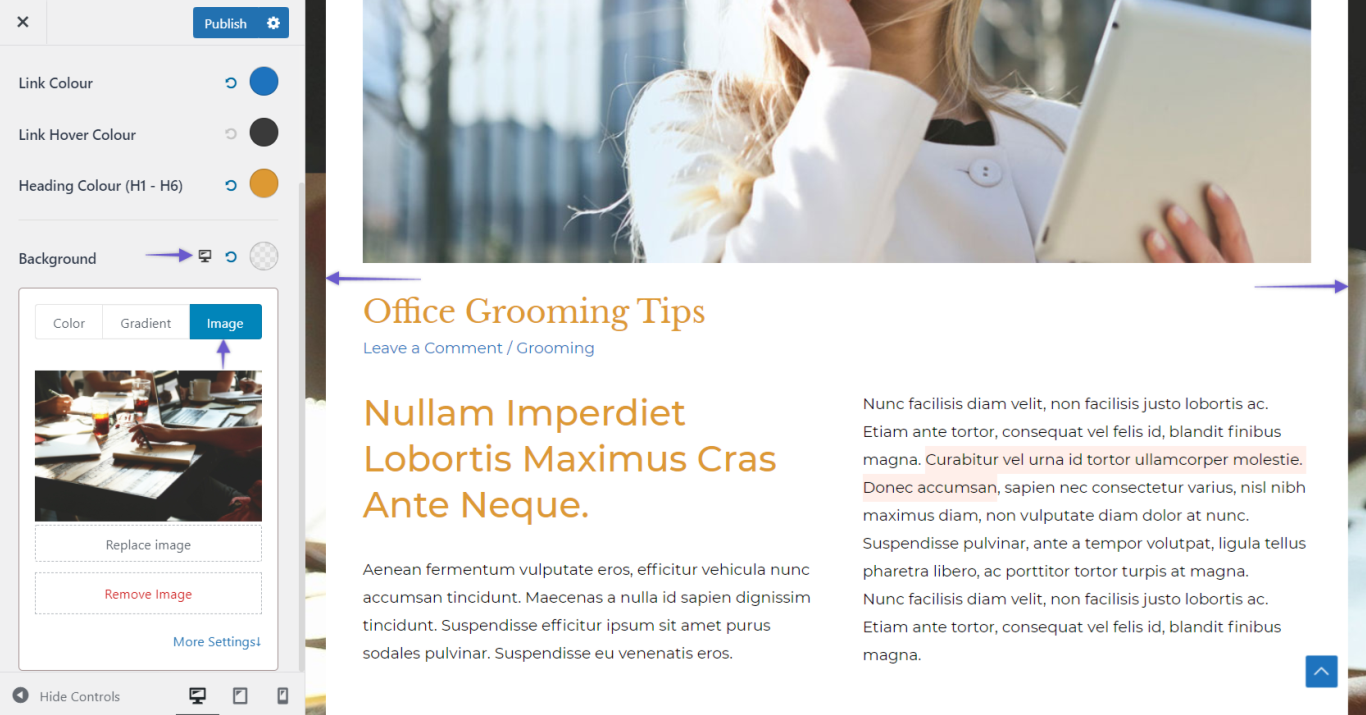 Note: If you are using a page builder, you can override the above colors with page builder's color settings.
We provide more styling options in dedicated modules of Astra Pro Addon plugin. Learn more about the Colors & Background module of Astra Pro Addon.