AMP plugin needs to be installed in order to enable AMP for your web pages. Read about Astra-AMP Integration. After installing the plugin we recommend you follow the AMP's Wizard to configure AMP.
Or you can choose from the below settings and that would be all –
From WordPress dashboard navigate to AMP > Settings. Below are the global settings that are recommended with the Astra theme –
Template Mode – Transitional:

Enable this option. It will create a non-AMP and AMP versions of your content.

Advanced Settings –

Supported Templates:

Disable the first option ( Serve all templates as AMP ) so it will give you a

particular post type choice. Select post types where you wish to have AMP.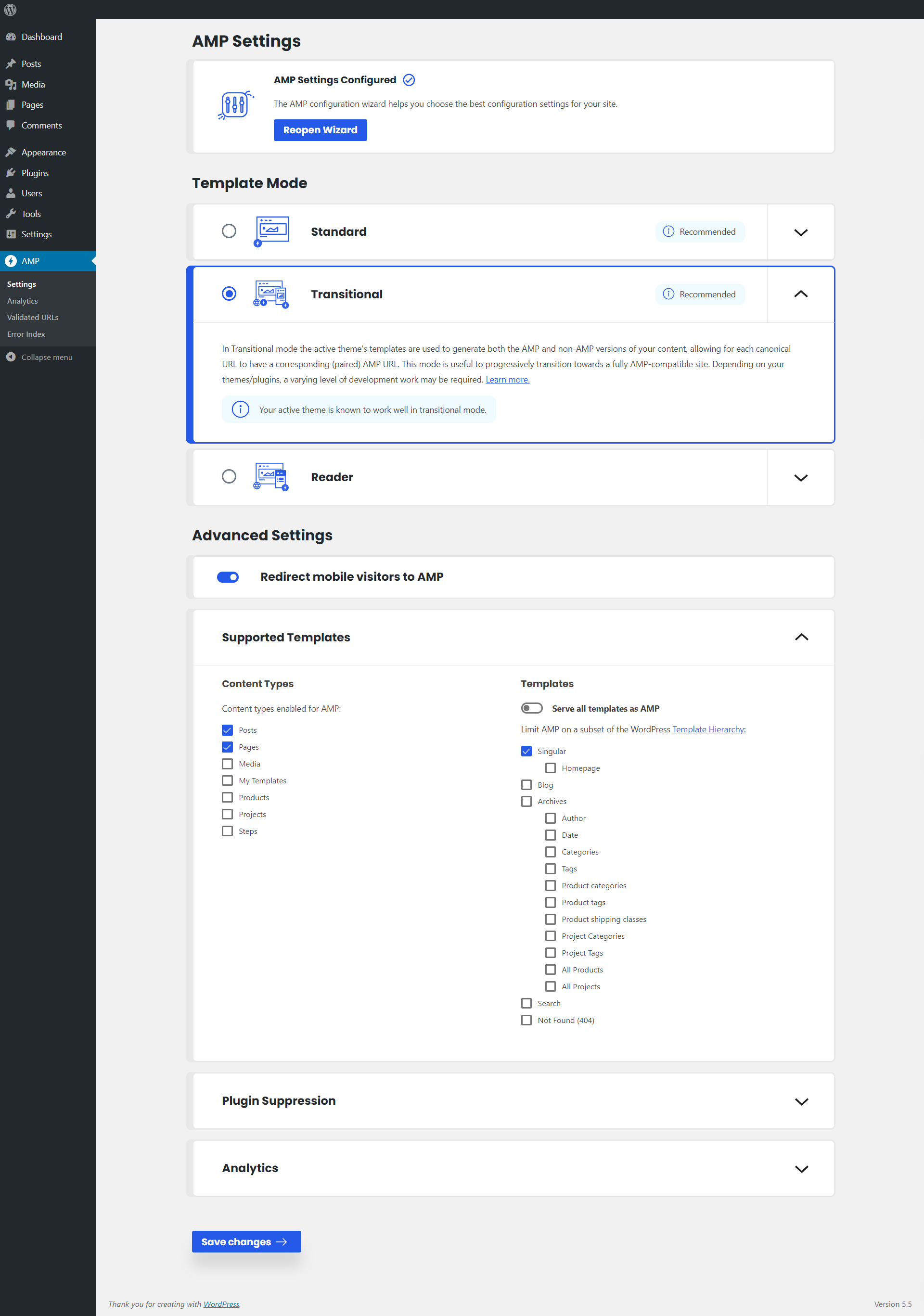 Apart from the above global settings, you can enable/disable AMP on particular pages/posts.
Edit the page.
In the right sidebar, you can see a toggle button to enable/disable AMP.
If page builder is used to designing a page or post, it is recommended to turn off the AMP.