AMP plugin needs to be installed in order to enable AMP for your web pages. Read about Astra-AMP Integration. After installing the plugin we recommend you to configure a few settings.
From WordPress dashboard navigate to AMP > General. Below are the global settings that are recommended with the theme –
Experiences – Website: Tick the checkbox for this option. It will enable AMP on the website.
Website Mode – Transitional: Enable this option. It will create a non-AMP and AMP versions of your content.
Supported Templates: Deselect the first checkbox so it will give you particular post type choice. Enable post types where you wish to have AMP.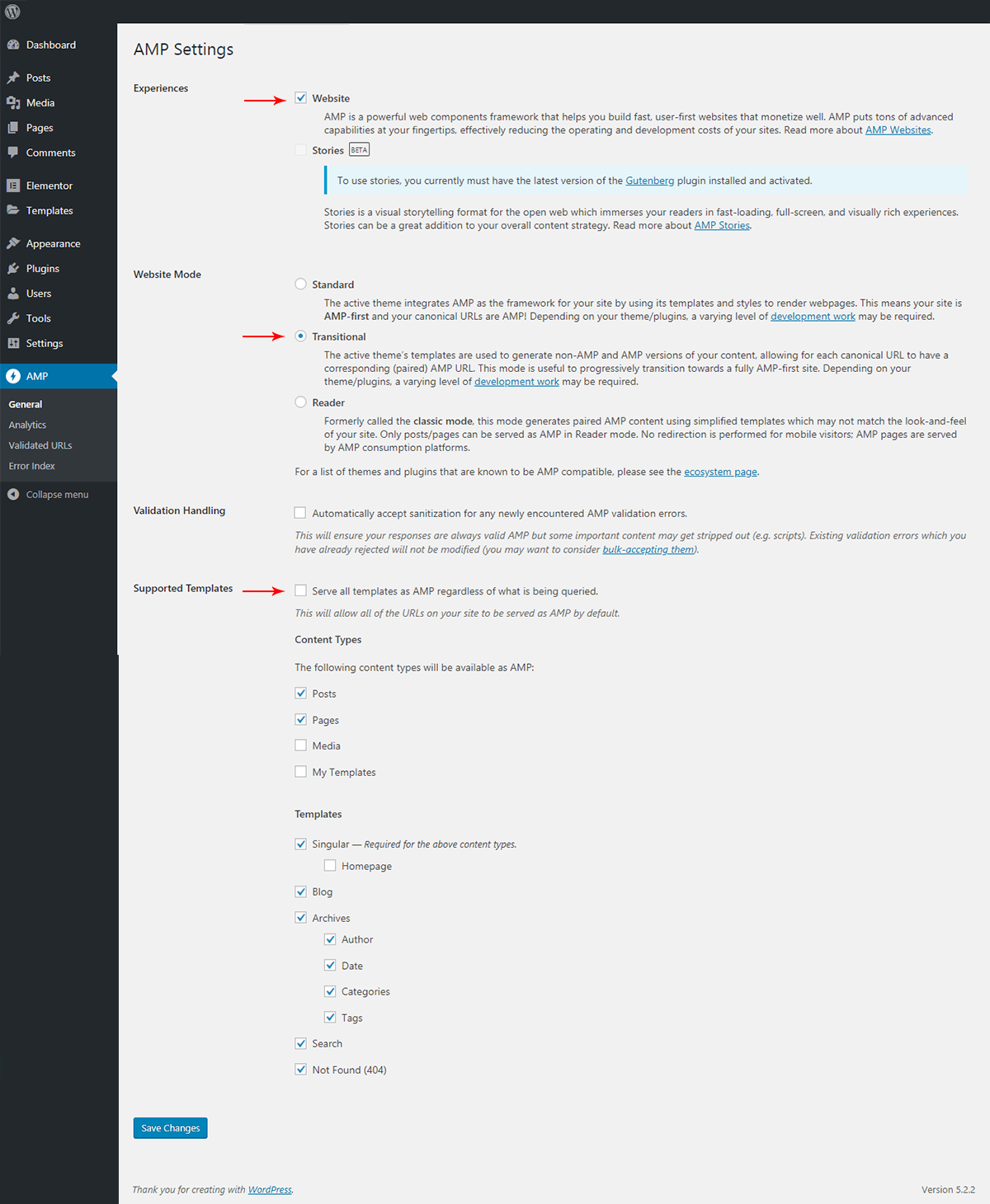 Apart from the above global settings, you can enable/disable AMP on particular pages/posts.
Edit the page.
In the right sidebar, you can see a toggle button to enable/disable AMP.
If page builder is used to designing a page or post, it is recommended to turn off the AMP.