We are back, and this time it's good news for our users who love working with Beaver Builder. 🙂
With the launch of 5 brand-new, readymade website templates designed specifically for Beaver Builder, our library of 150+ starter templates just keeps growing.
What makes our Starter Templates so popular, (and the reason behind 1 Million+ user loving them), is that they work perfectly for any kind of website.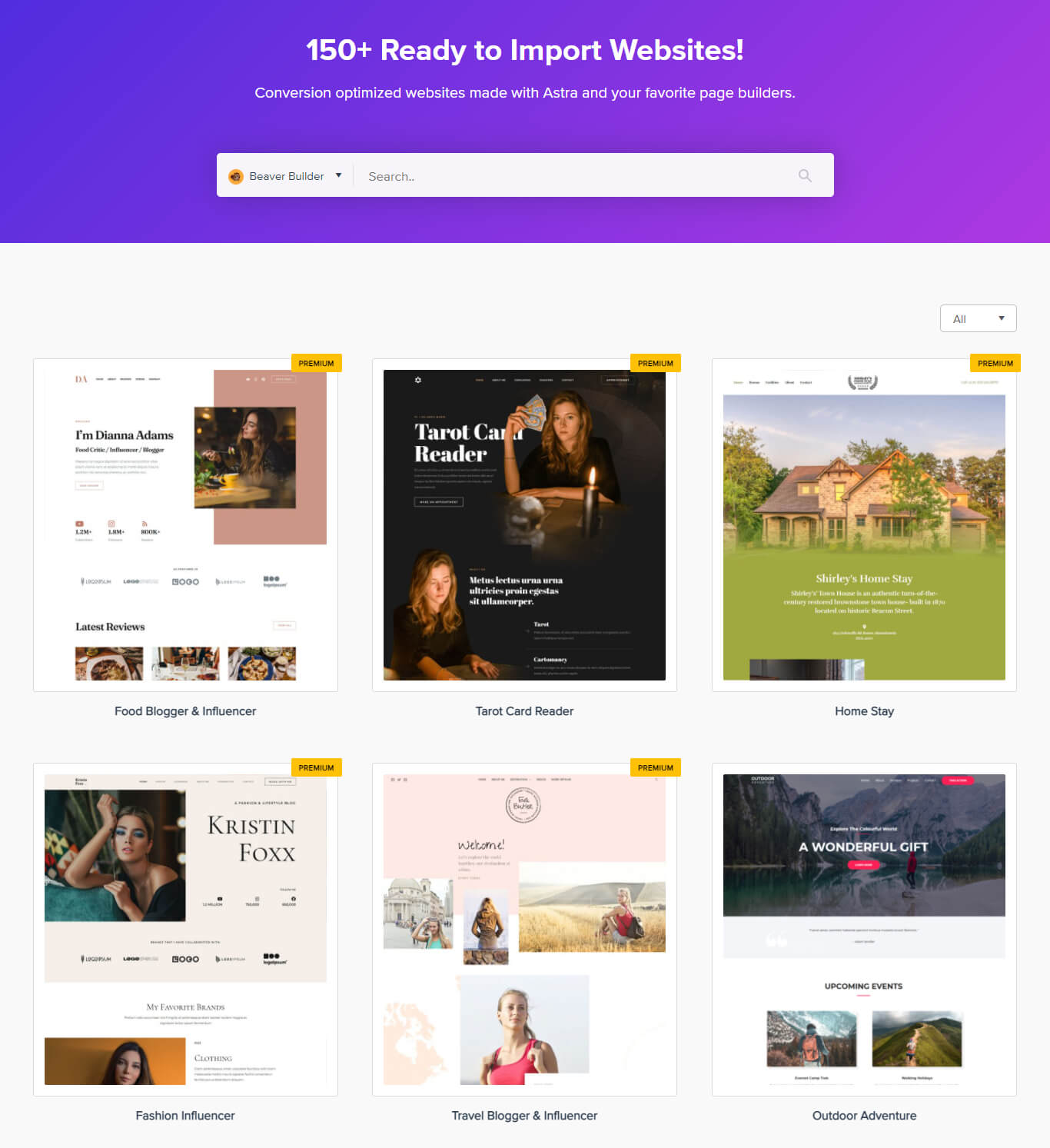 So, if you're a food blogger, fashion influencer, home-stay owner, travel blogger, or tarot card reader, this post is for you!
Introducing New Beaver Builder Templates
We've added five brand new Starter Templates for Beaver Builder to our ever-growing library.
Take a quick look at the new templates: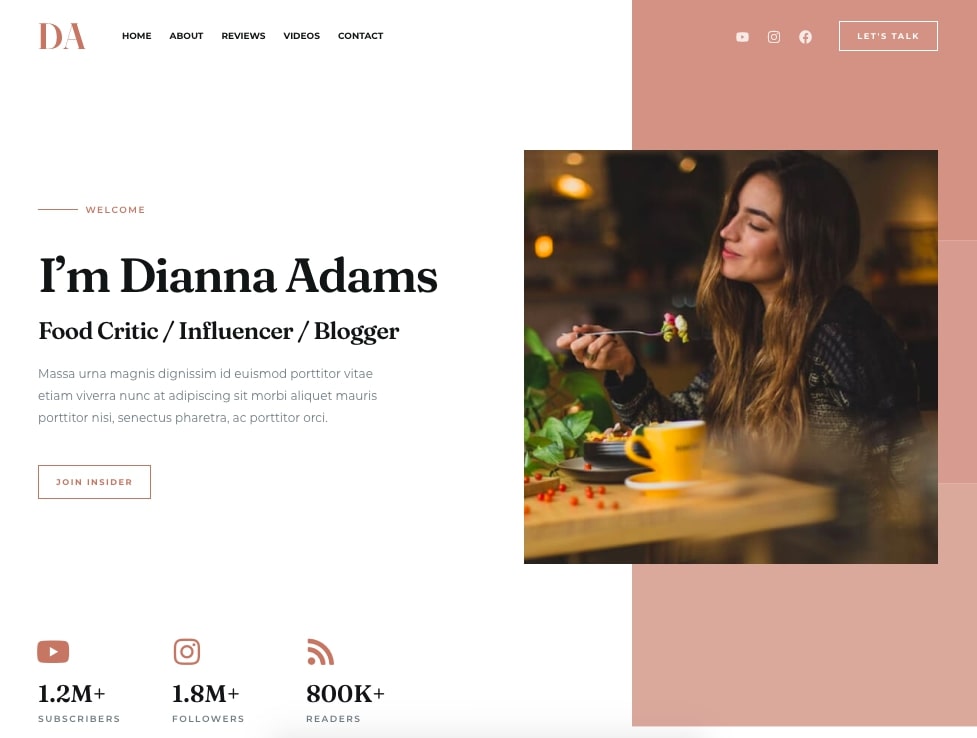 As a food blogger, you'd probably like to share details of the best restaurants in town, share new recipes, reviews, videos, and a whole lot more. What better way to get started than by using the Food Blogger Starter Template for Beaver Builder?
This template makes it easy to upload photos of mouth-watering dishes, write detailed recipes, critique restaurants and share your food-related experiences.
There's a placeholder on the homepage to introduce yourself, along with a prominent call to action that allows visitors to work with you or learn more about you.
The responsive design allows users to navigate through your blog, read recipes, reviews, and more using mobile devices.
We've also integrated contact forms, newsletter subscriptions fields, and placeholders to link to your social media channels too!
Explore the Food Blogger Template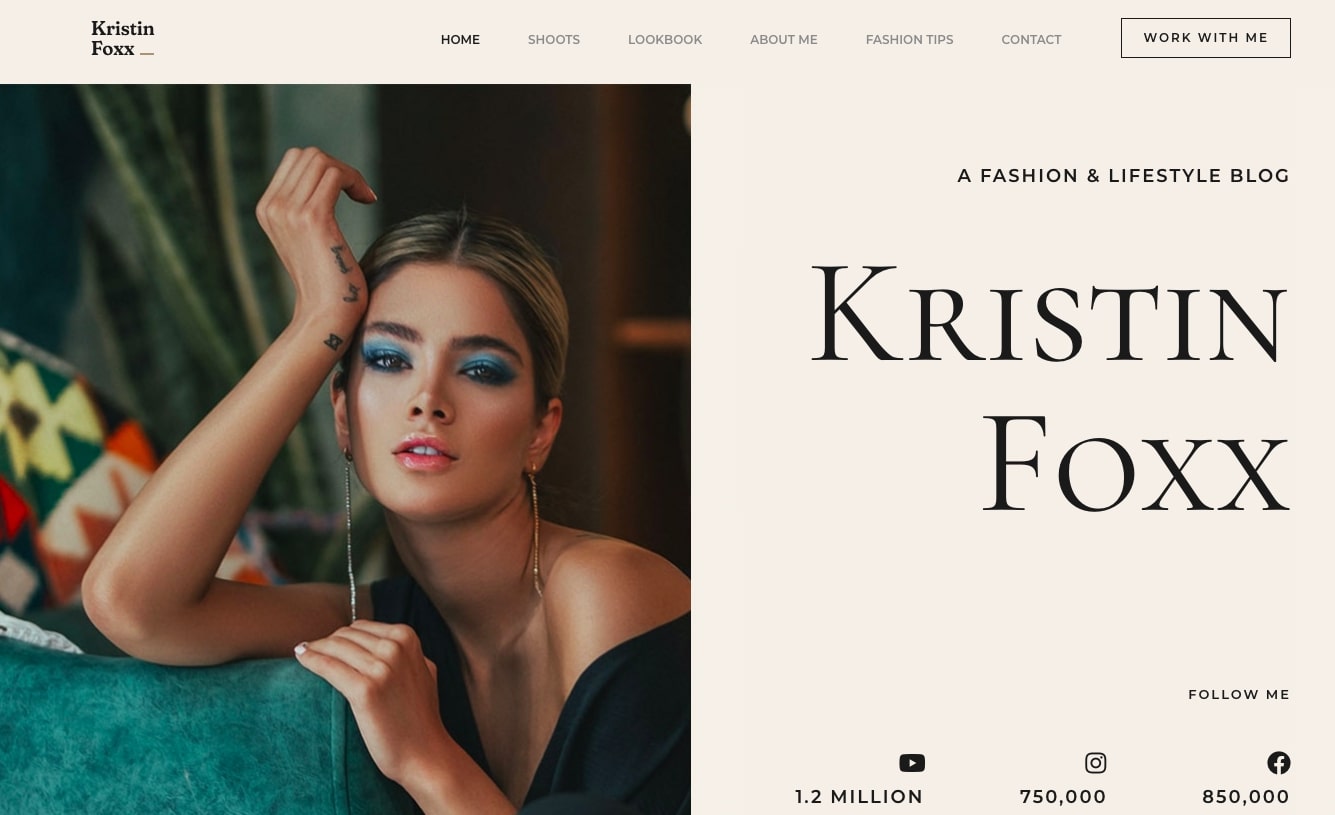 Glamor, lavish lifestyle, grace… a few words that you probably associate with the fashion world.
The Fashion Influencer template is image-focused with flexible content areas throughout. It's light, welcoming, and well-balanced, making it easy to guide the visitor down the page.
The template includes flexible page elements to share your views, promote brands, provide engaging content, and for readers to engage with you.
It's as flexible as it is powerful and delivers the high quality of design expected of a fashion influencer!
Explore the Fashion Influencer Template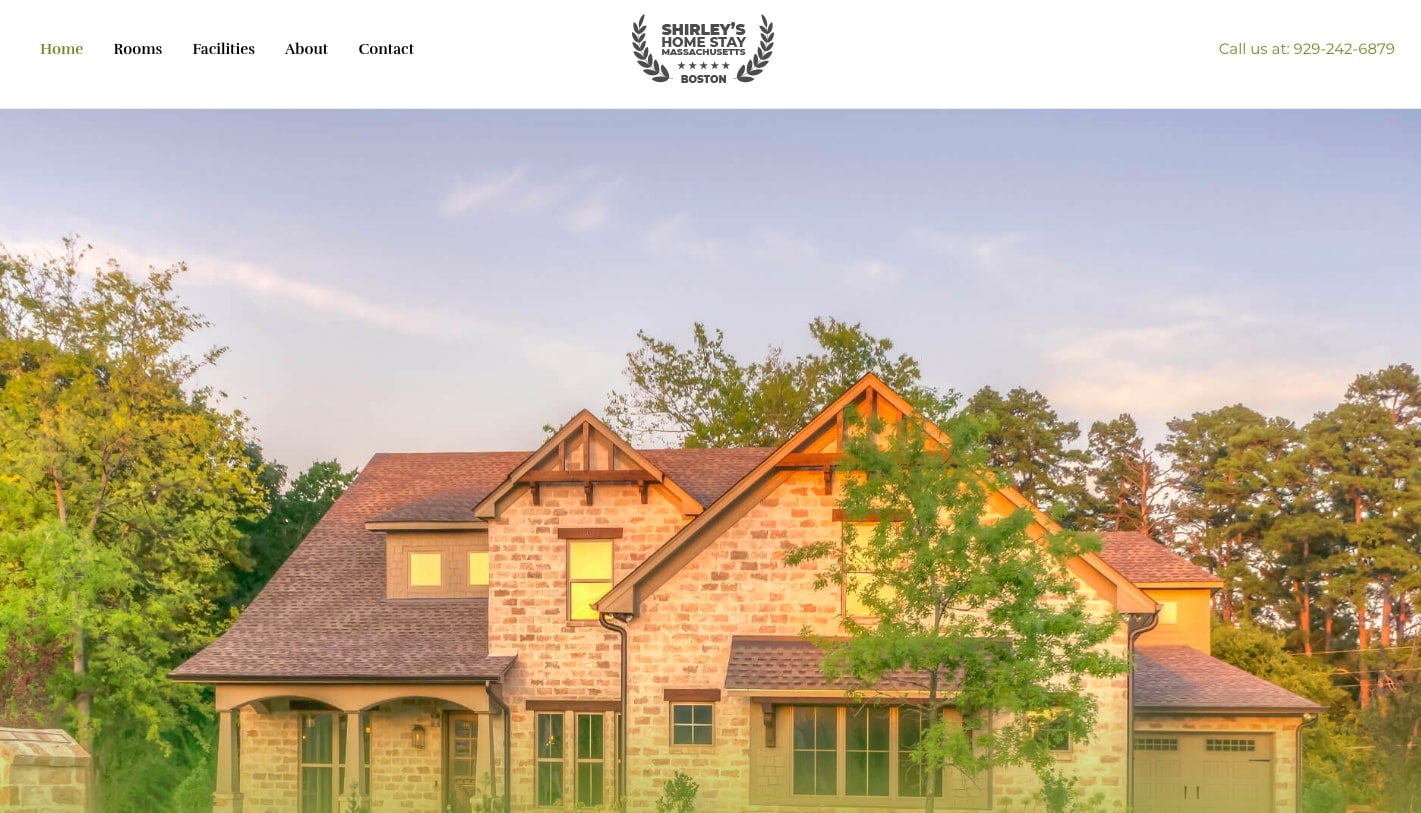 Are you running a home stay? If so, check out our Home Stay Starter Template.
The simple, minimalist design brings out the essence of an ideal home stay.
It's light and welcoming, just like a good home stay. It's also well-thought-out with lots of areas for images, room descriptions, property features, area information, Google Map integration, and a contact form.
As you would imagine, images are essential for selling the lifestyle so we have made sure there is plenty of space to sell your homestay to guests!
In addition to including dedicated pages to outline your facilities, we've integrated a contact form to make it easy for guests to book.
All you've to do is import the Starter Template, add your photos and content, and you're good to go!
Explore the Home Stay Template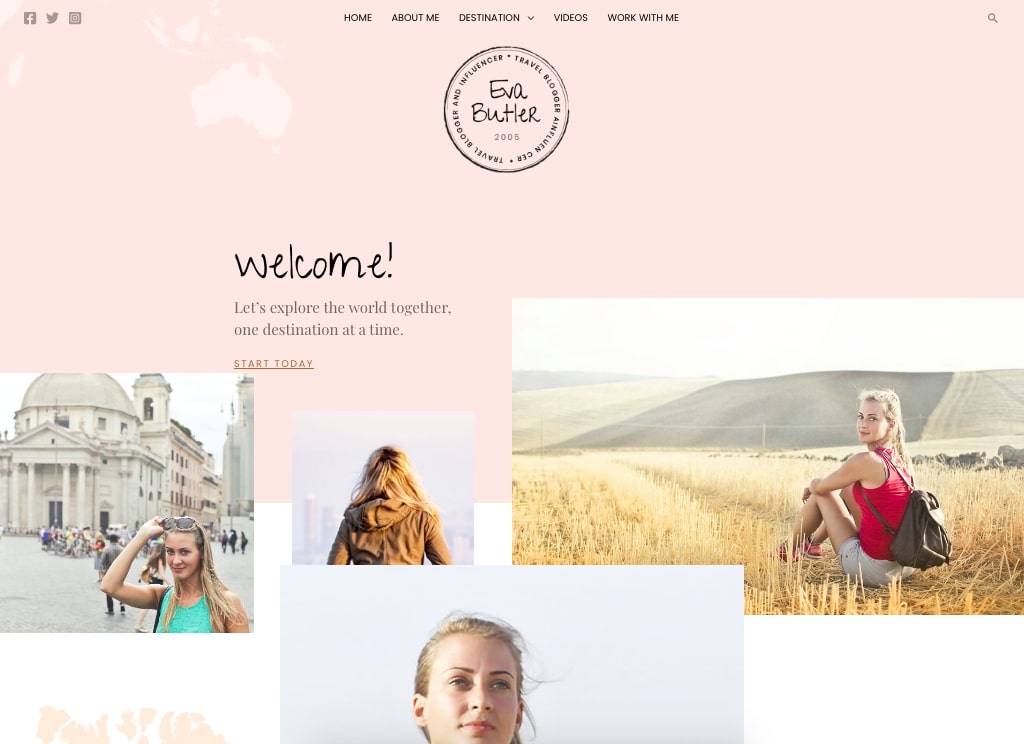 Do you love traveling? Love sharing your travel experiences with the world?
Whether you are looking at monetizing your blog or just sharing your experiences, the Travel Blogger Starter Template is a perfect fit.
Pictures paint a thousand words and images of your travel journey are the entire essence of this template.
The design is light, easy-going, and provides lots of opportunities to show off your travels, share your galleries and your story.
The template also includes social media elements, newsletter subscriptions, call-to-action opportunities, and all the ingredients you need to build an engaging travel website!
Explore the Travel Blogger Template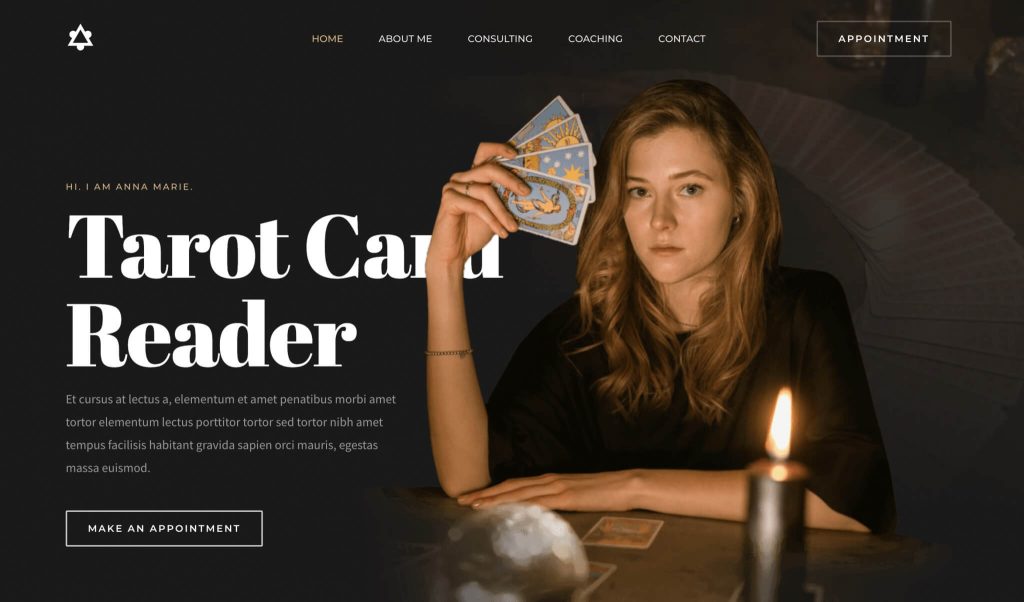 Are you a tarot card reader? Love seeing what the cards say? Want to convert your passion into a business?
Whether you are a tarot card reader who's into consulting or coaching, an online presence will help grow your business. Our Tarot Card Reader Starter Template is the perfect template to get you started.
The design is atmospheric, offers lots of opportunities to engage with images and content and a contact page to take those bookings. There is everything here the modern tarot card reader needs to get their business online.
Explore the Tarot Card Reader Template
Use Beaver Builder Starter Templates Today
All Starter Templates are built to perform and provide the best user experience possible.
These new Starter Templates are premium and are available with our Growth and Essential bundles. Once you've imported the template, simply add your content (text, images, videos), and before you know it, you are good to go live!
From colors to fonts, headers to footers, our Starter Templates can be customized just the way you want. All templates are designed for speed and are fully responsive too!
If you need help at any stage while using our Starter Templates, feel free to get in touch with our top-notch support team. They are always there to help.
Starter Templates are the easiest way to get your business online. Start building your website now!