The wait is over!
After quite a many Beta releases, we introduce the most awaited Mega Menu in the Astra Pro Addon version 1.6.0. We've worked tirelessly to present you the easiest and fastest method to design beautiful mega menus on your website.
Yes! You can now create attractive menus to help users navigate within your website. Just be sure you have the Astra theme version 1.5.0 and the Astra Pro addon version 1.6.0 onwards installed on your website.
Here are a few highlights of the Mega Menu
Several Styling Options
The Astra menu settings within a mega menu allow you to add background images, place menu items in several columns, add column headings, add highlight labels and a lot more. You can also select the width of your menu through these settings. All these options are available within the menu settings.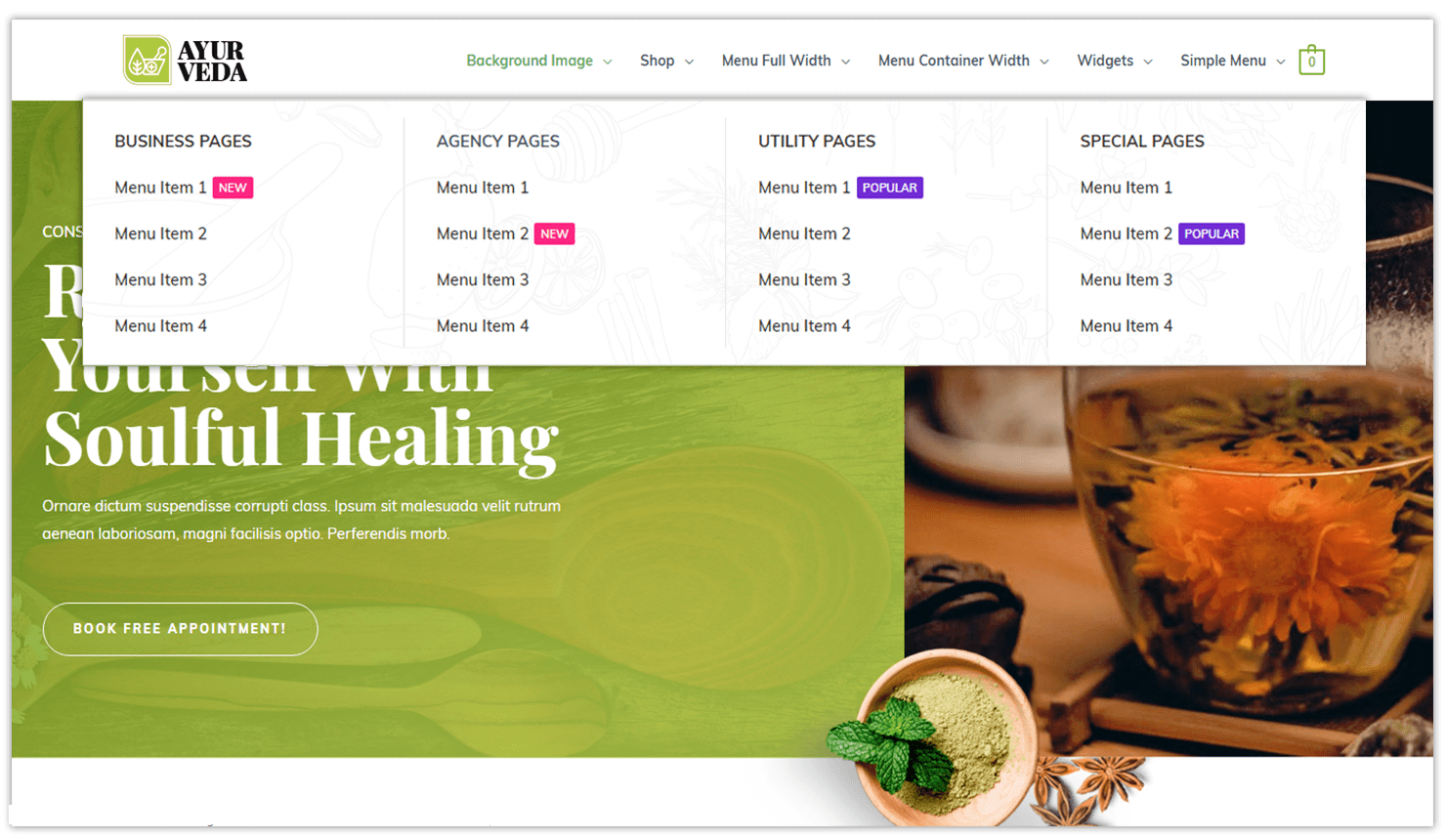 However, you can also add custom text, shortcodes, HTML code, etc. within your menu content. This means that you can customize your menu with anything that you want to0 show within it.
Fetch Widgets in a Menu
Mega Menu allow you to fetch WordPress default widgets or any other widgets your website might have. Display contact forms, maps, social media icons etc. within a menu.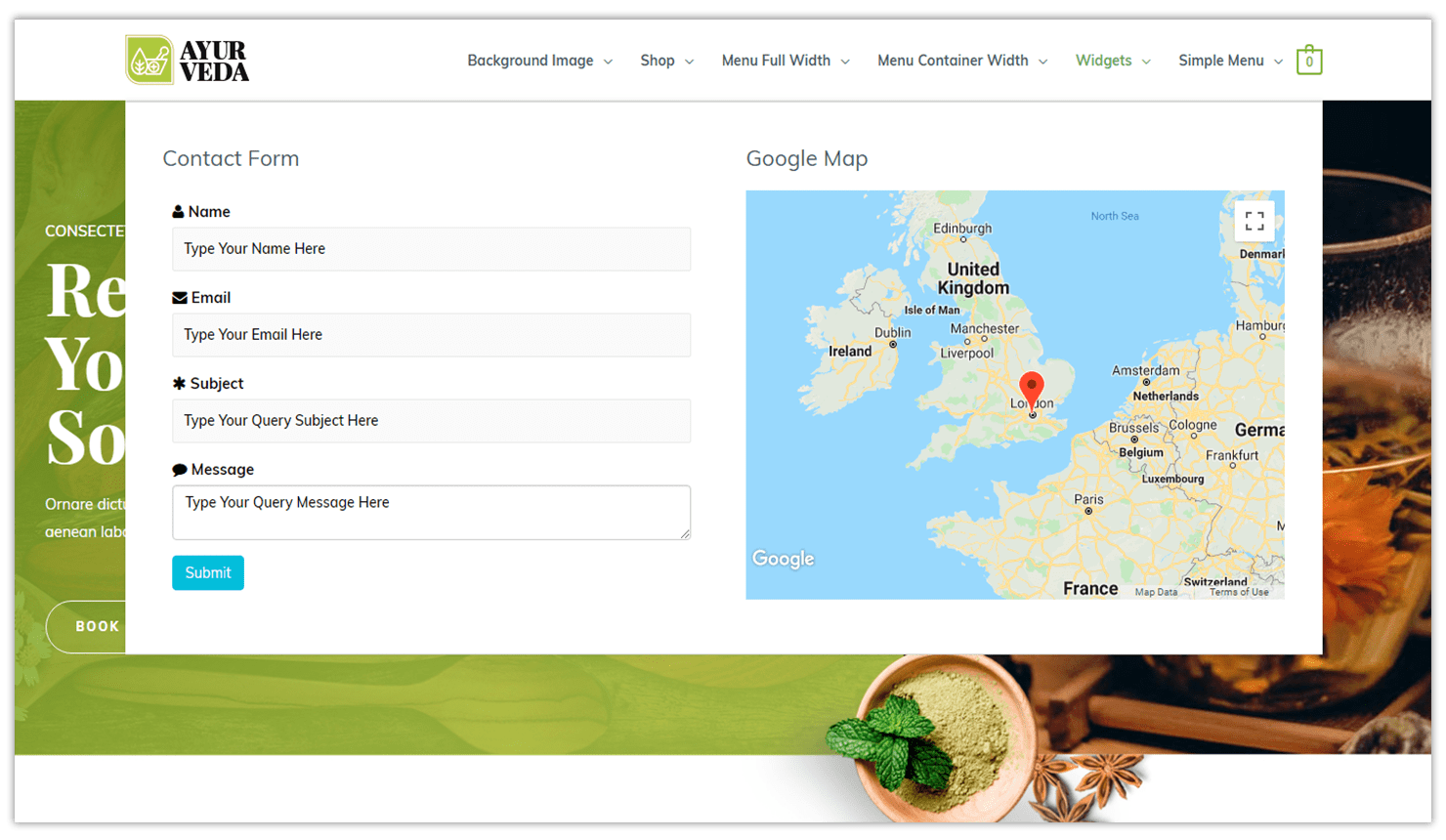 Fetch Page Builder Templates
Need a complete and advanced menu? You can build pages and sections using different page builders, save them as templates, and fetch them within your menu.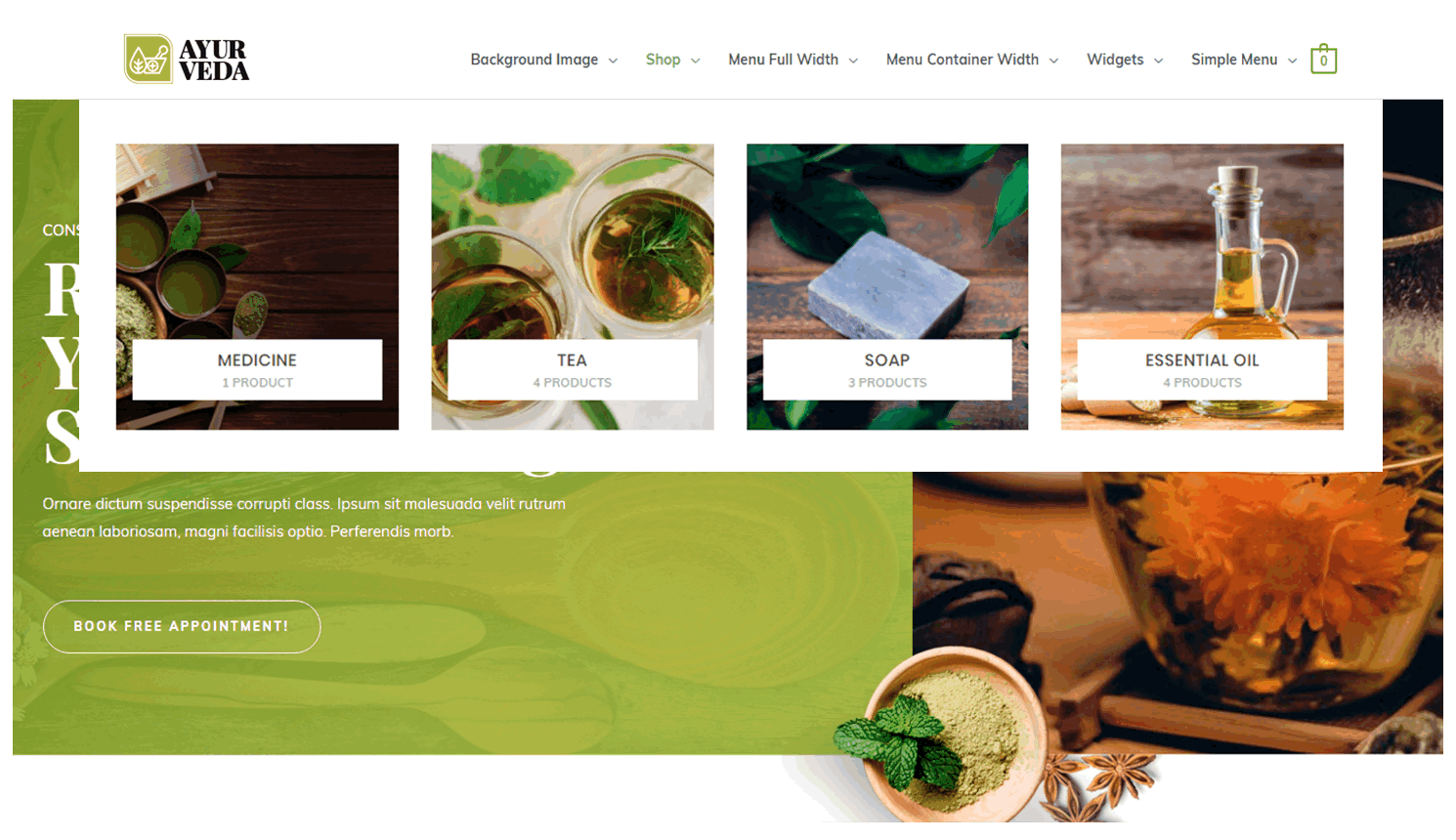 Enabling Mega Menu on a Website
Mega Menu can be enabled when you activate the Nav Menu module available in Astra Pro version 1.6.0. This module also lets you format the menu pointers by selecting a style and your desired color for them. This will be applicable on all the menus of your website.
To read more about the Mega menu within this module, you can refer to our knowledge base article in which we have an Overview of the Nav Menu module.
Get Your Mega Menus Live Today!
While most of you were waiting for us to go live with this exciting module, we too wanted to make sure we present to you all that you are looking for. This is what made us work continuously improvising the module in all the beta releases and presenting to you a beautiful solution to build mega menu in minutes!
So, go ahead and build yours! We are waiting to see some amazing menus on your website! 😉
Want to be an inspiration? Share your menu ideas in the comments below or within our Facebook group. We would love to see your creativity let out using mega menus!
Need help or have any suggestions for us, please feel free to write to us. 🙂