Do you love creating WordPress websites using the Gutenberg editor? If so, we've got great news for you. 🙂
We've just added three brand new Gutenberg templates to our ever-growing Starter Templates library. And if you haven't yet used our Starter Templates, it's about time you did!
Starter Templates is a library of 180+ professionally designed WordPress templates built to perform and make the website development process as easy as possible.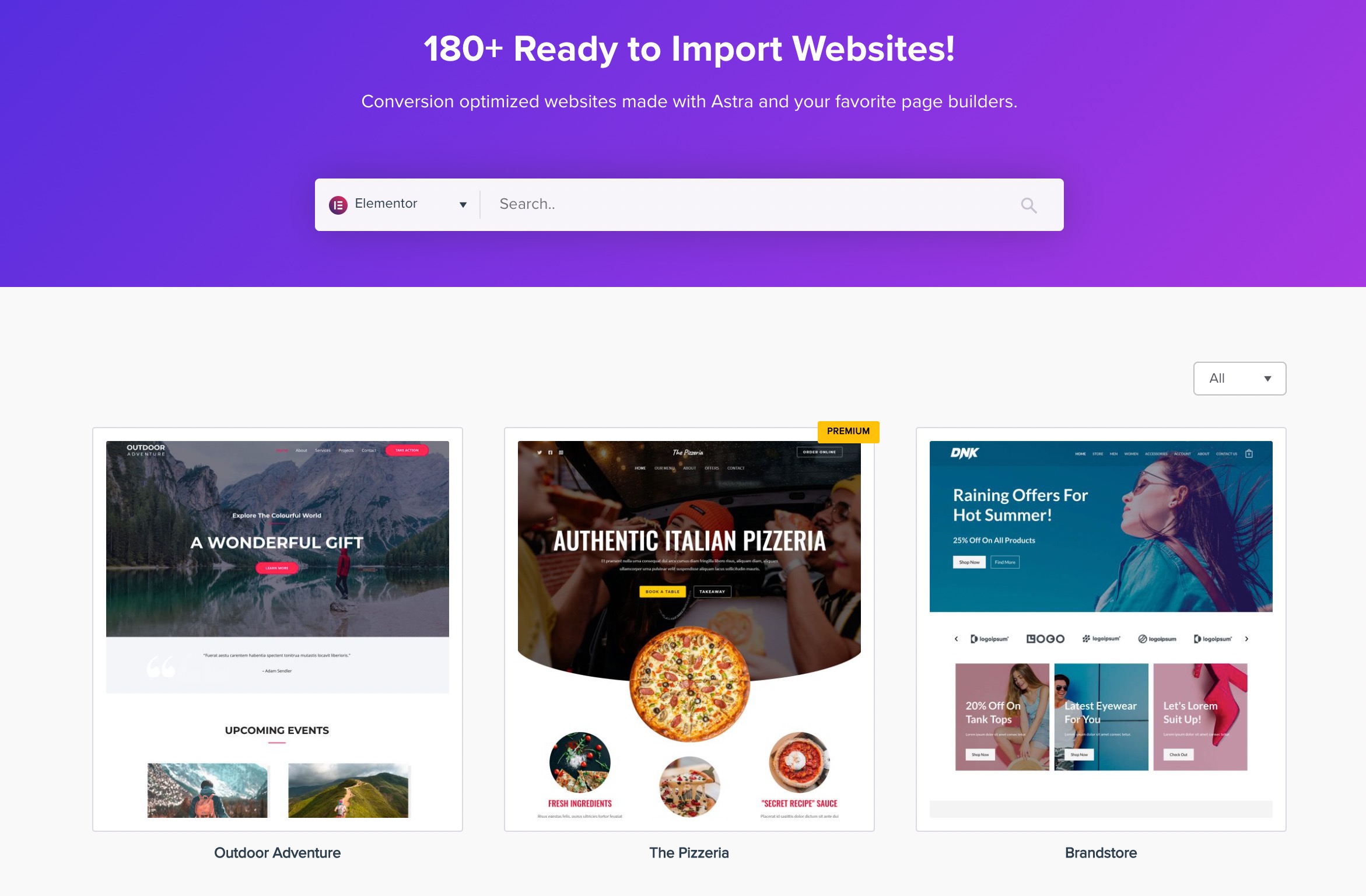 If you're a practicing lawyer or build musical instruments and are developing a WordPress website using Gutenberg, you'll want to check this post out.
Introducing New Gutenberg Templates
The latest WordPress 5.8 release has opened up a lot more customization opportunities if you love working with the Gutenberg block editor. The new WordPress update is a major step towards improving Full Site Editing experience using Gutenberg.
The Astra WordPress theme is among the first themes that not only works with new updates to the Gutenberg block editor, but we extend its options by providing ready to use starter templates.
All this makes designing pages and posts easy.
From the header to the footer and sidebar, you can control the look and feel of just about everything using Gutenberg blocks. Also, don't forget to check our free plugin – Spectra, it adds even more blocks to help you build the website you desire easily.
When you use WordPress 5.8 along with our Gutenberg website templates, you've got yourself a professional-looking website that performs like a charm!
Let's take a look at our brand new Gutenberg templates designed for lawyers and those who build, play or sell musical instruments.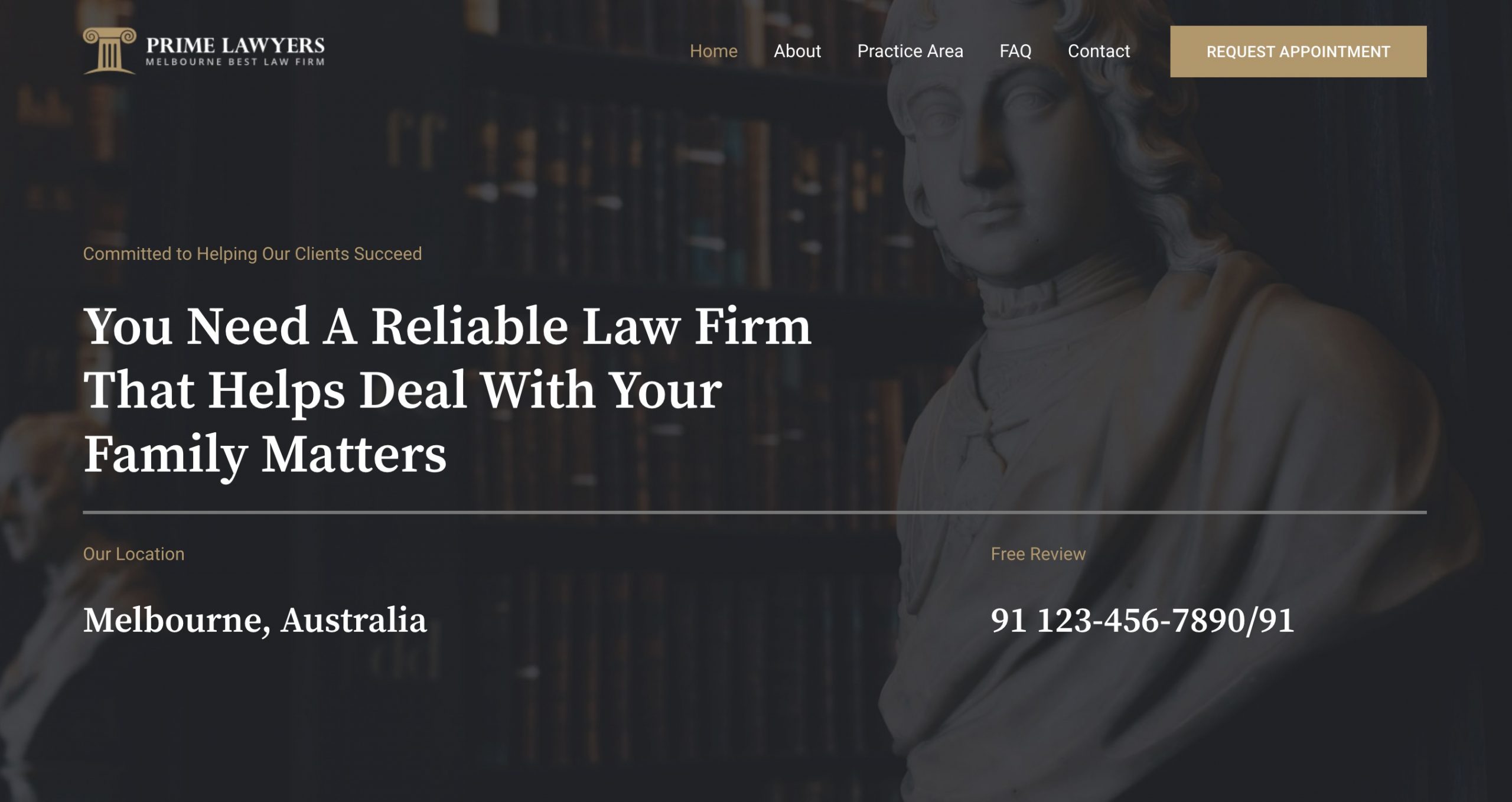 Professionalism, integrity, dependability, and trust. Some of the core values that you associate with the legal profession.
Unless it's via a referral or word of mouth, your potential clients typically check out online reviews and your website before engaging with you.
If your website reflects the core values we just mentioned, get ready for an influx of clients!
That's precisely what the Prime Lawyers Gutenberg Starter Template does.
It's a professionally designed lawyer website template that best represents your core values and gives clients no reason to look any further.
With our single-click import feature, you can have a fully functional lawyer website up and running in minutes. All you'll need to do is add your own content and images, and you've just taken your legal practice global.
The template includes placeholders to add your service expertise, testimonials and even integrate an online appointment system.
Explore the Prime Lawyers Template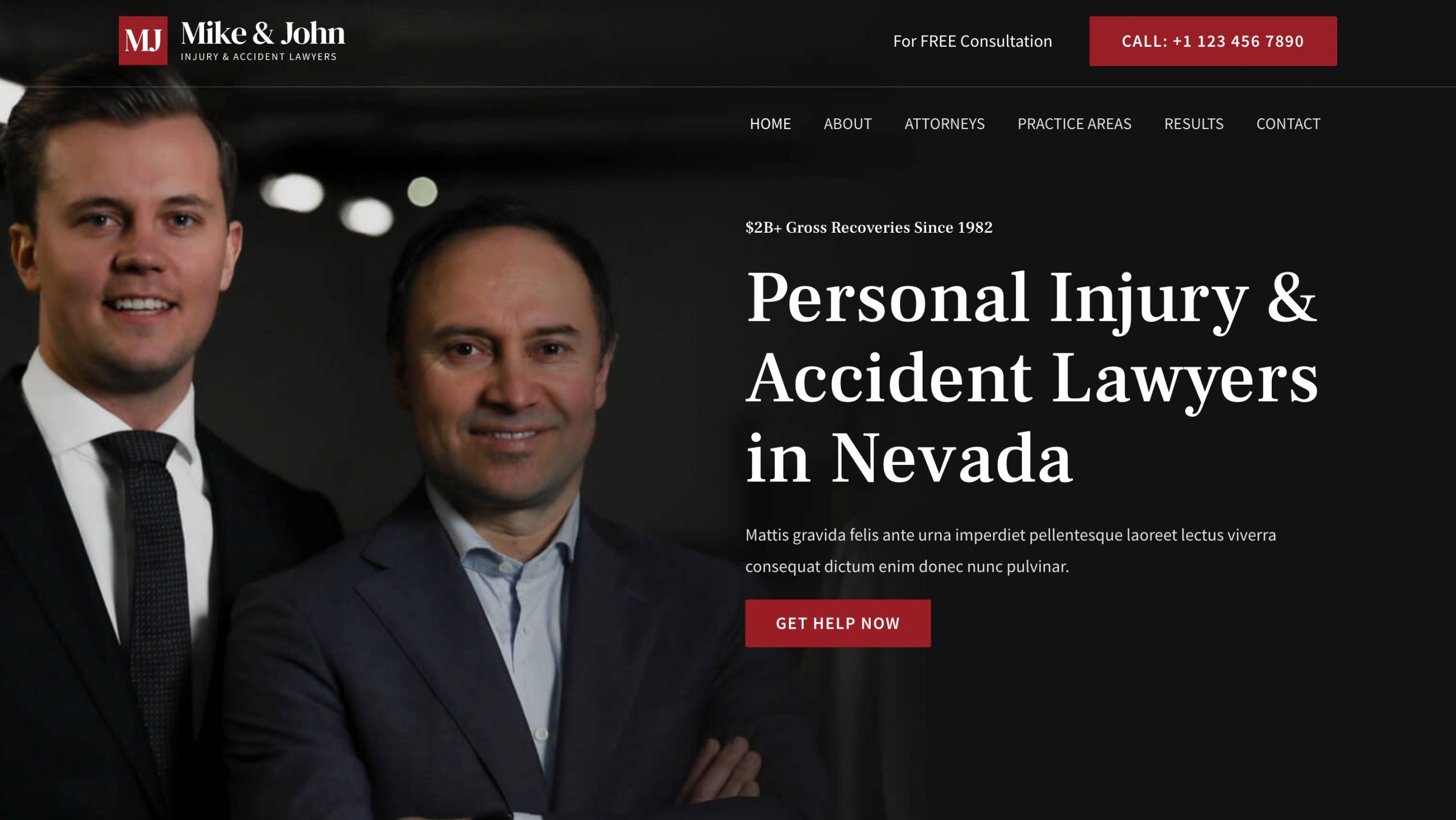 Here's one more for the legal fraternity.
Heard of the famous phrase – 'The riches are in the niches?'
If you're a lawyer catering to a particular niche, such as an injury or accident, this theme is tailor-made for you.
We've ensured this template includes all those elements that reassure clients that you're trustworthy.
A modern and professional-looking template that's perfect for building credibility.
The Injury and Accidental Lawyer template is ready-made for those niche legal sites, with pre-built pages for About, Attorneys, Practice Areas, Case Studies, and the ability to quickly add other pages as you need.
Explore the Injury and Accidental Lawyer Template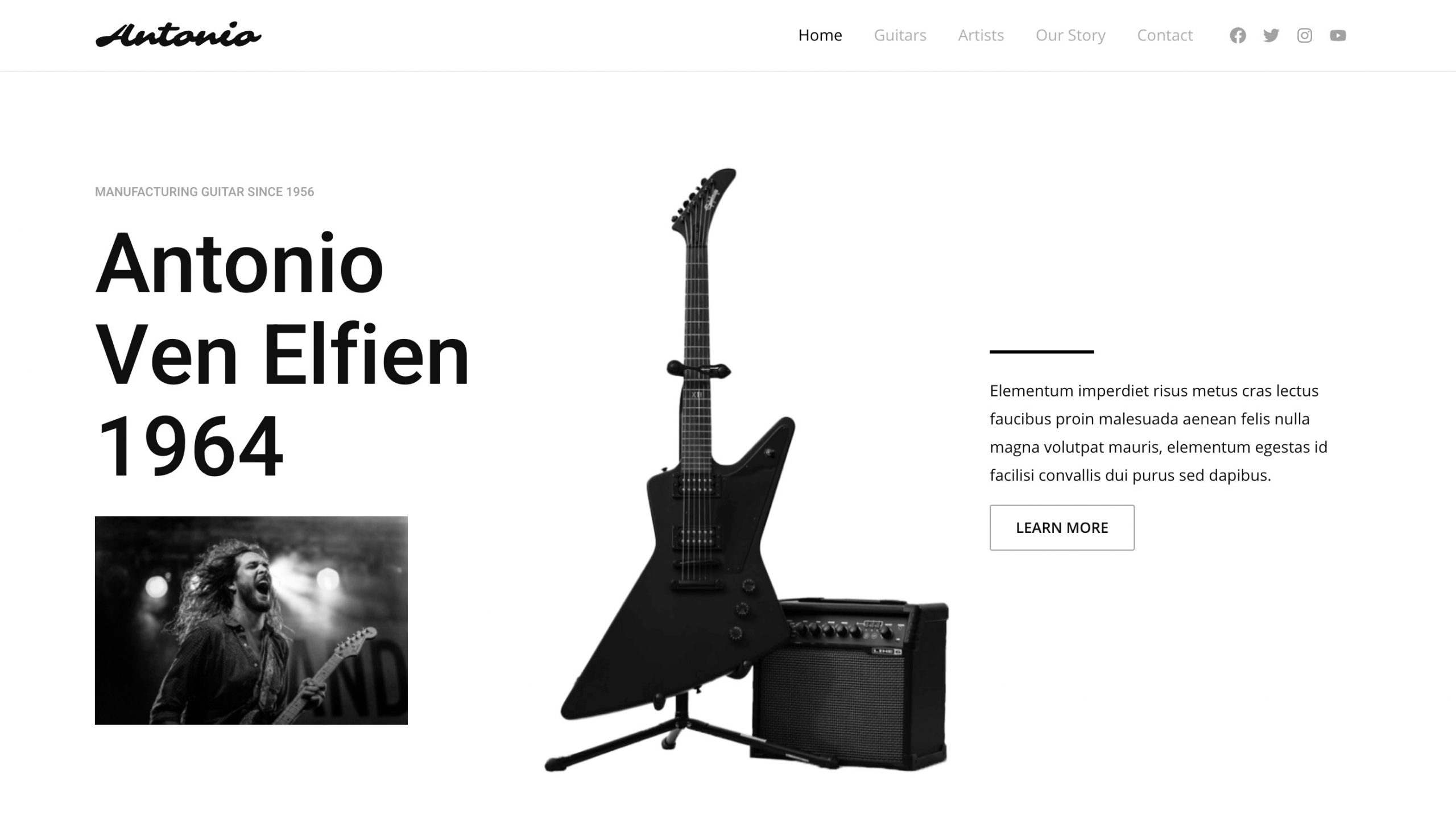 Do you collect, play or work with musical instruments? Maybe you own a store or just love music?
Whether you're a professional musician or someone who's interested in musical instruments, you'll want your website to strike the right chord with other music lovers.
The Musical Instruments template hits a high note in this regard!
From displaying all your musical instruments to showcasing artists, it's all been integrated into this clean and minimalist template design.
Starter Templates are also fully compatible with WooCommerce. So, if you'd like to convert your website into an online store, we've got you covered.
Explore the Musical Instruments Template
Get Started With The Gutenberg Starter Templates Today
Start building awesome websites with professionally designed and conversion-optimized starter templates.
We've got an excellent support team to assist you at any stage while using Starter Templates.
Want to request a new template? You can do that too by submitting your request here. Our design teams are constantly adding new templates every month!