We provide two types of ready to use website demos – the free ones and the premium ones.
In this article, we will see how you can import premium website demos (the ones with the Agency Tag).
These website demos can be imported using the Astra Premium Sites plugin. Read more about the basics of ready to use demos here.
Before proceeding make sure you have Astra theme installed and activated.
---
Below are the steps to download this plugin and importing agency sites –
Step 1: Login to your account on our store. From the Account > Downloads page, download the Astra Premium Sites plugin zip.
Step 2: Install this zip like any other plugin and activate the license key.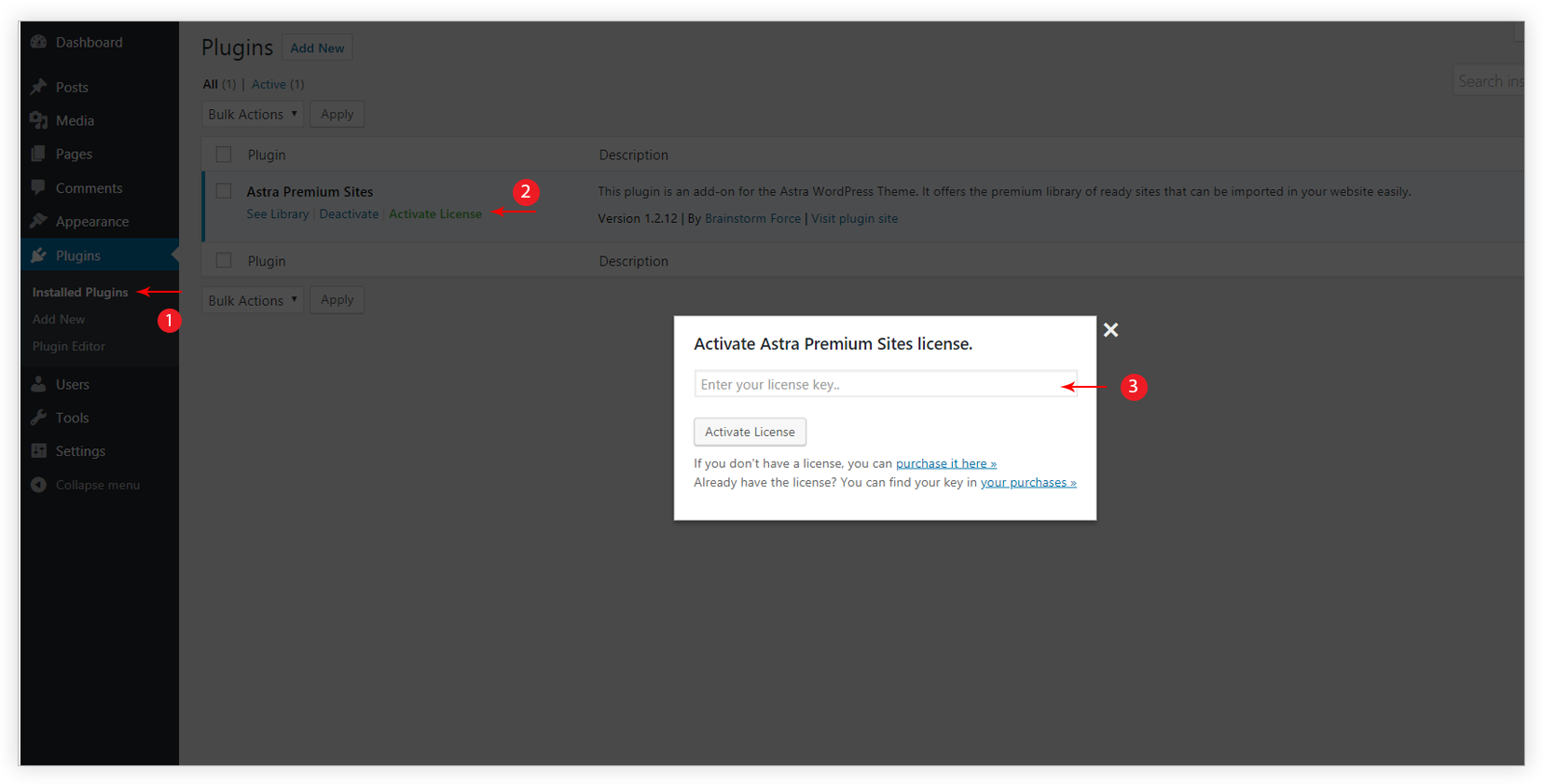 Step 3: From the dashboard navigate to Appearance > Astra Starter Sites and select a site you wish to import.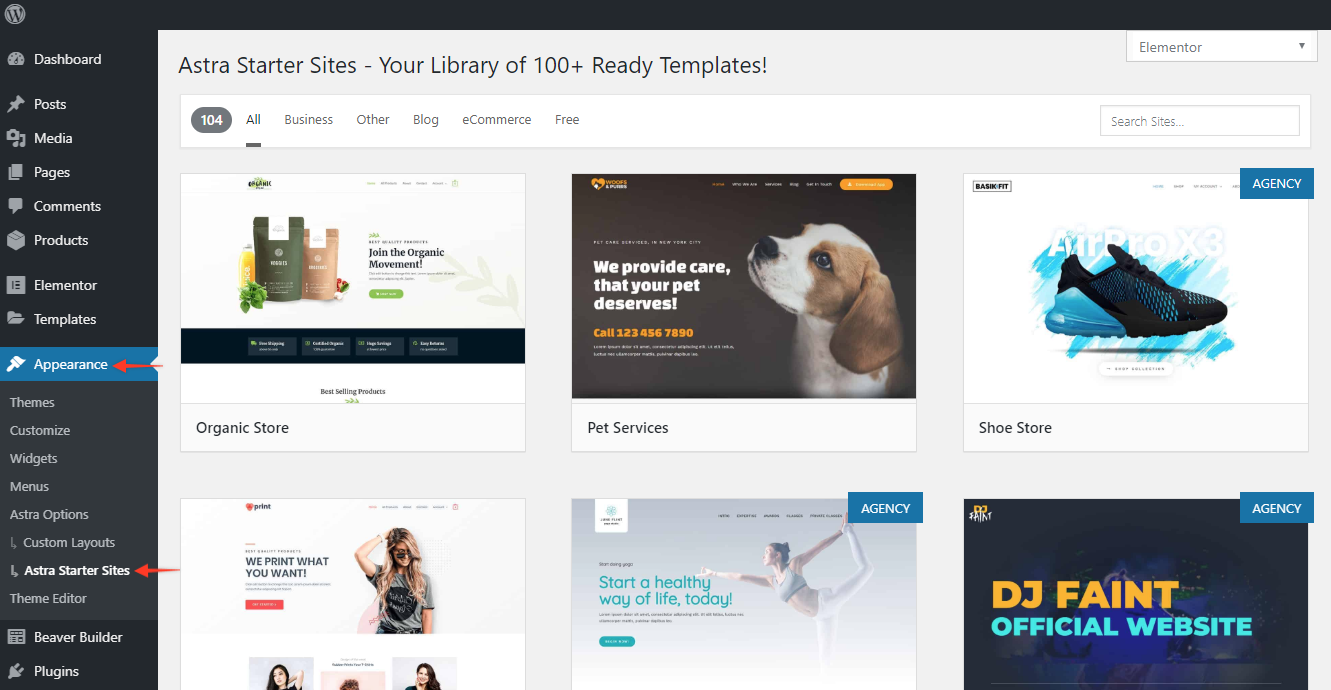 Step 4: You will see Install Required Plugins as shown in the below screenshot. Simply click on "Import Site" button and the required plugins will get automatically installed on your website.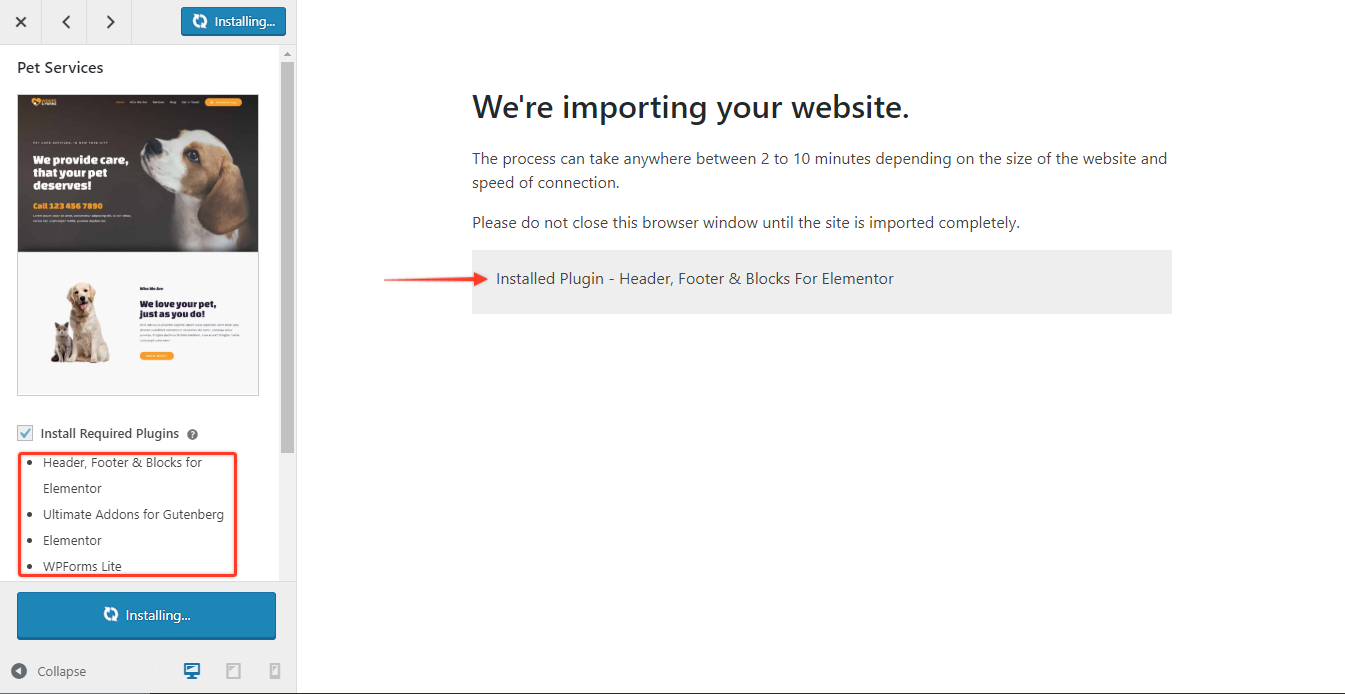 Step 5: Just sit back and relax. This might take a while as the plugins and the required content is imported. After the import is successfully completed you will see a success message as shown below –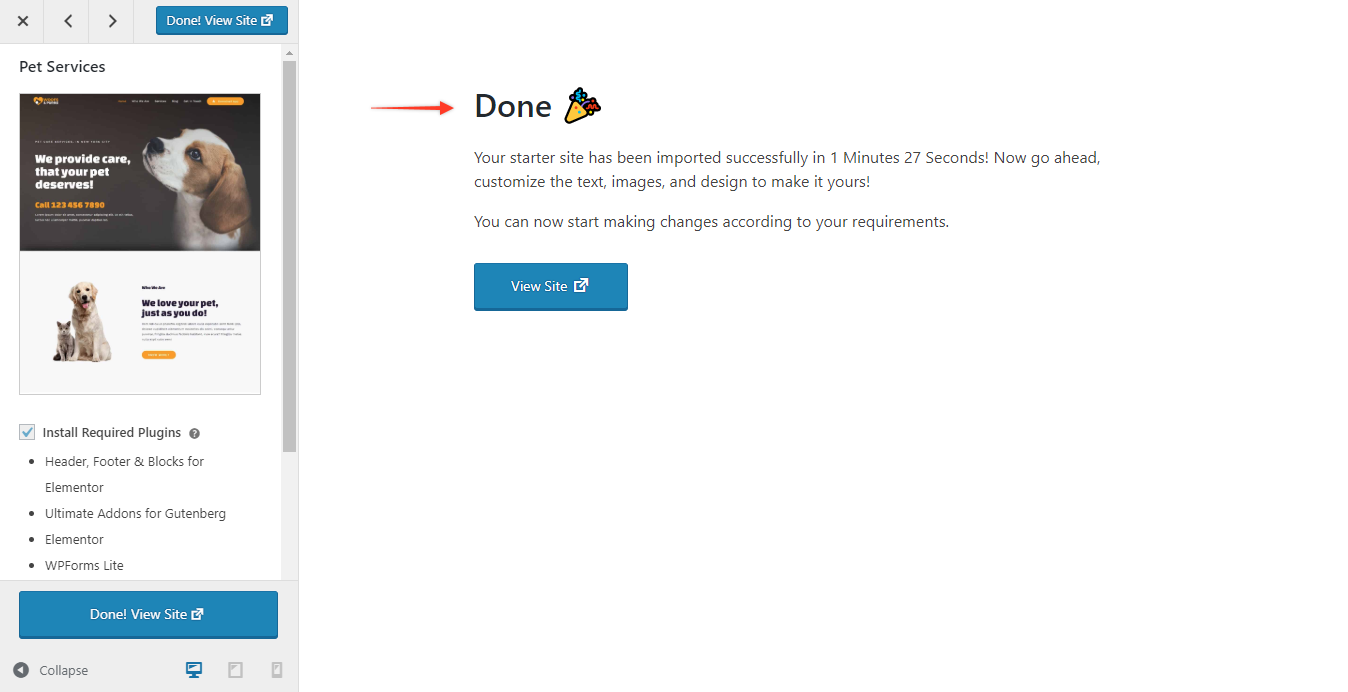 After that, you can click on "View Site" button and you will be redirected to the imported site.
Troubleshooting Steps –
Please make sure you aren't trying to import a premium website using the Astra Starter Sites plugin. You need to download and install the Astra Premium Sites plugin as mentioned in the steps above.
You will HAVE TO activate the license of the Astra Premium Sites plugin in order to be able to import the premium sites.
Search Keywords: Demos, Premium Sites, Astra Starter Sites.