Content is king. We all know that. But, what happens if your content is hidden deep inside your website and your visitors don't see it?
If you only have a few articles on your website, finding them won't be an issue. If you have dozens or even hundreds of posts, visitors may have difficulty finding your best work.
Don't we all want the maximum viewership on our epic articles?
Want an easier way to promote your best work to your readers?
Fortunately, you can use features provided by WordPress popular posts plugins to promote your content. It's a simple, no-nonsense way to promote your content from within other pages.
So, how do we get more eyeballs on our posts? How do we incorporate a WordPress popular posts plugin into our website?
Let's find out!
What Is a WordPress Popular Posts Plugin?
As the name suggests, the popular posts plugin displays the most popular posts you have on your WordPress website. You can include it just about anywhere, within the content, on the sidebar, and anywhere you like.

If you are visiting a blog for the first time, we are guessing you'd take a while to get yourself oriented with the site navigation. Unless of course, the only link on the website is a 'Start Here', or something on similar lines.
If you've got hundreds of blog posts on your site, it would make sense to promote your key (pillar) posts upfront on your homepage. These posts could in turn guide your visitors to the other relevant posts.
Notice why it's important to have a clear content marketing strategy?
You need to find a way to get visitors to your most popular posts.
A highly effective method to accomplish this is by showcasing your most popular posts alongside other content.
By showcasing your best work, your visitors are directed to your most valuable content. Once they've found value in your articles, they may even convert into a regular visitor.
WordPress does not have a popular posts feature built-in. However, several free WordPress plugins can help you integrate it into your site.
We've covered some of the best options below.
How to Choose a Popular Posts Plugin
What are the factors for selecting a popular posts plugin? It eventually boils down to your site requirements. We've listed a few of the top criteria for narrowing down on the ideal plugin.
Cost
You have the free plugins, and you have the premium ones. While the free plugins will work fine, don't forget to explore the premium ones' additional features.
Ease of use
If you just want a fire-and-forget plugin, some of the plugins in our list require minimal setup.
Customization Possibilities
Love customization? Look out for those plugins that offer you the option to change the style.
Type of Posts to Display
Display your most awesome piece of content, the one that garnered the most comments, or the most popular post. Select a plugin that offers you the flexibility to display precisely what you want to.
Once you've narrowed down your popular posts plugin, you've got to install it and create your popular posts. How do we do that?
How to Create a Popular Post Using a Plugin
You already know why you should use a popular posts plugin. Now let's show you how!
To achieve this, we need to install a popular posts WordPress plugin. We will go ahead and install the WordPress Popular Posts plugin in this section.
Step 1: Install and Activate the Plugin
From your WordPress dashboard, head over to Plugins > Add New and search for WordPress Popular Posts.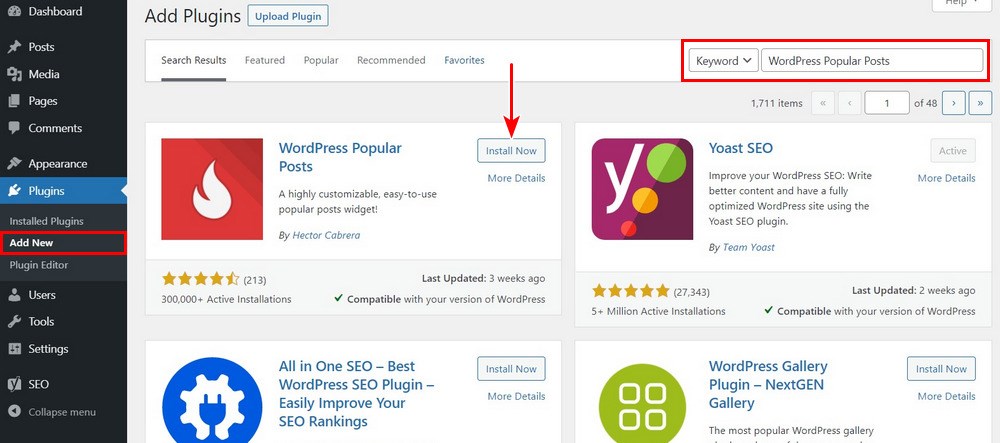 Step 2: Configure the Plugin
Once installed, head over to Settings > WordPress Popular Posts.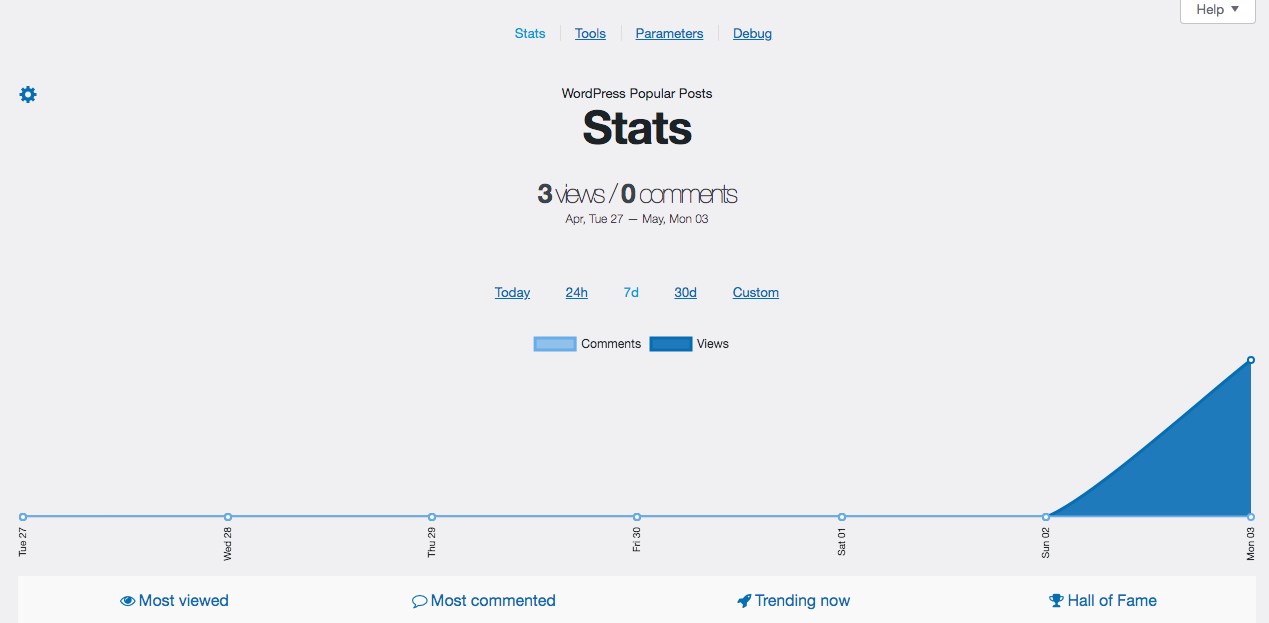 This is your dashboard where you get to see how well your posts are performing. The number of views, the comments, the most viewed post, most commented are all displayed on your Stats page.
You have few self-explanatory options, such as Tools, Parameters, and Debug, that you can explore. Of the available options, click on the Tools link if you'd like to customize the way your popular posts appear.
To display the popular posts anywhere on your website, you'd need to insert the [wpp] shortcode. To add various attributes, such as headline, setting a limit to the maximum number of popular posts to be displayed on the listing, check out the Parameters link. It gives you a list of parameters that you can add.
For instance, if you'd like to display your popular posts under the header 'Popular Posts,' your shortcode will be [wpp header='Popular Posts'].
Similarly, if you'd like to set a limit of 5 popular posts to be displayed, the shortcode will be [wpp limit=5].
Step 3: Insert Shortcode
As indicated, to display popular posts anywhere on your WordPress website, simply add the [wpp] shortcode.
For instance, we've created a page 'Test WPP' and included the shortcode widget.

We then include the code [wpp header=" Popular Posts "] and publish the page.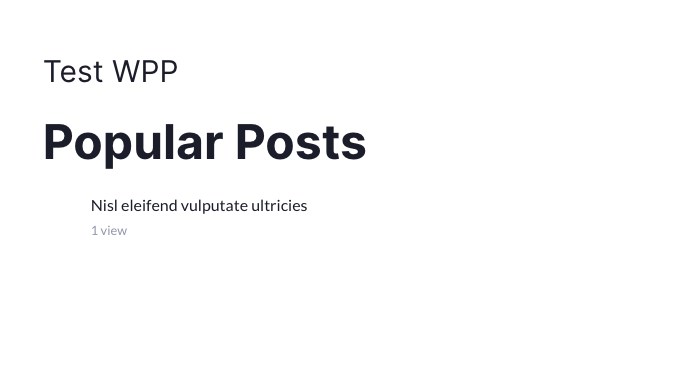 We're now displaying our most popular posts under the header we included.
It's as simple as it gets!
Want more customizations and options? Consider some of these popular WordPress plugins.
9 Best WordPress Popular Posts Plugins
There are several plugins available that you could choose to create your popular posts. Some of which also give you the option to customize and display the posts just the way you want.
Here are the top 10 popular WordPress plugins for adding popular posts.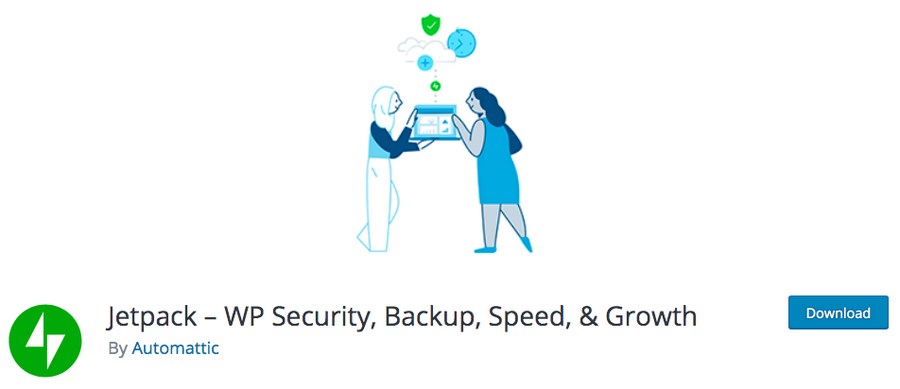 Jetpack has a feature for just about anything you require for your WordPress website. It's what we refer to as a mega plugin.
Jetpack gives you a lot of customization options while adding the popular post to your pages. Additionally, it also helps you choose the best post based on the popularity level.
You have a free version of this plugin. The dashboard gives you a sense of the most popular posts, the number of clicks it gets, and so on.
For additional features and options, such as automated malware scanning, unlimited video hosting, SEO preview tools, Google Analytics integration, and more, you could consider upgrading to the premium plans.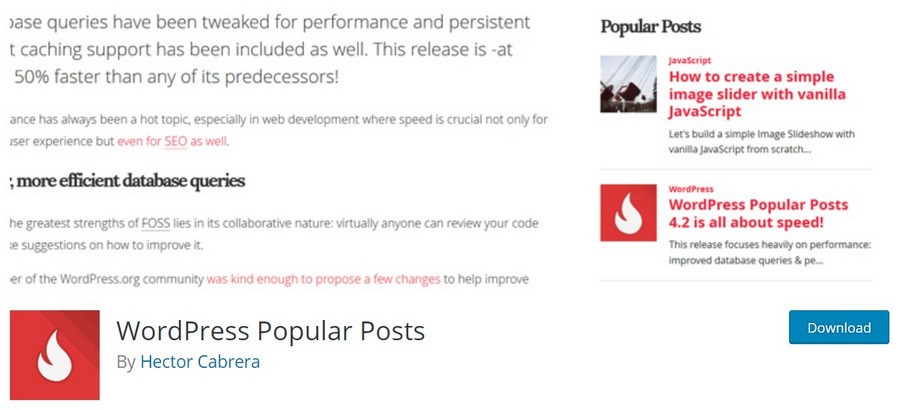 A very simple yet effective plugin, WordPress Popular Posts allows you to include your popular posts just about anywhere on your website using a shortcode.
The plugin's dashboard also gives you an overview of the most popular posts, the most commented, among various other metrics.
This plugin is entirely free and is an ideal choice if you are just getting started.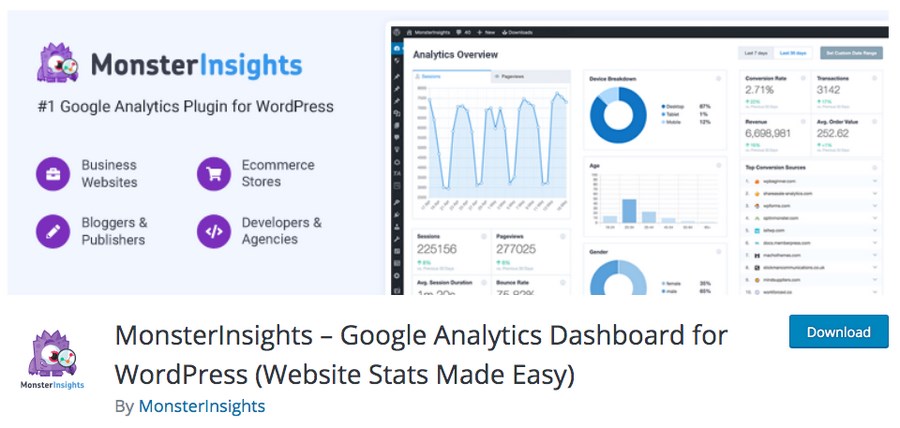 With more than 3 million active installations, MonsterInsights is yet another very popular WordPress plugin. Known more for its in-depth analysis and reports of the traffic coming over to your website, you can enable the popular posts option using this plugin.
Using MonsterInsights's traffic data, you can promote the most popular content using Gutenberg blocks, widgets, or shortcodes. The dashboard also provides the metrics on what content gets the most visits.
If you're running an eCommerce store, this plugin allows you to display the most preferred and purchased items. This helps customers get a sense of the most popular products in your store and helps with higher conversions.
Customizing the popular post widget is another feature that's easily achieved using this plugin. From selecting the shape and color to placing it as per your choice, there's a lot you can do using the MonsterInsights plugin.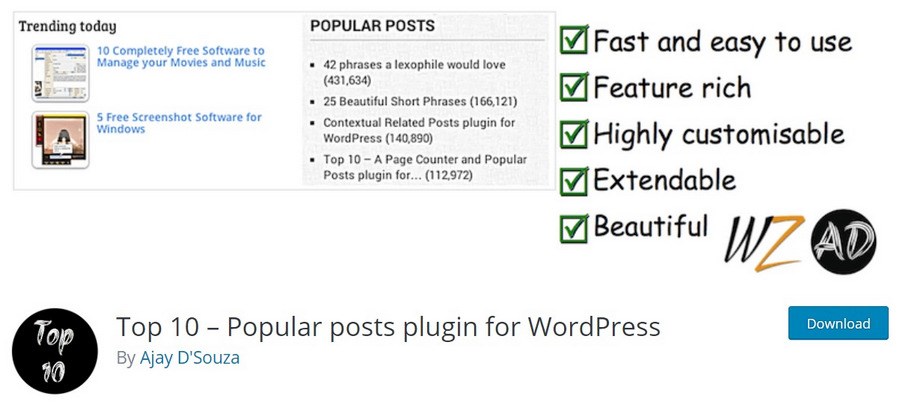 Use the Top 10 – Popular posts plugin for WordPress to display your most popular posts using a shortcode. The plugin provides you with the option of displaying a certain number of posts over a specified date range of your choice.
You can also display the post summary and include some attractive thumbnails to lure more readers to your popular blog posts.
The plugin also displays the number of page views of your most popular posts.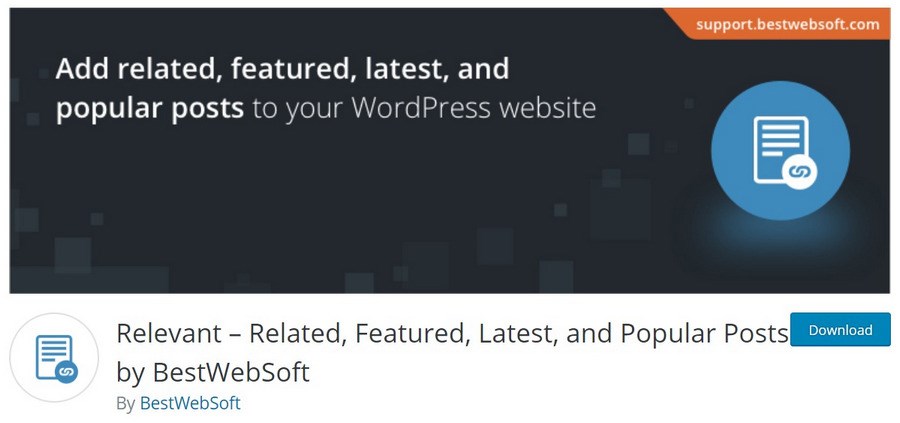 The Relevant plugin provides the option of displaying your latest posts, featured content, related posts, in addition to the popular post. Using this plugin, you can select multiple widgets on the settings page.
You have various display options to choose from, such as displaying the related, featured, latest, or popular posts before or after the main content. You can also use separate shortcodes to add different posts to different pages.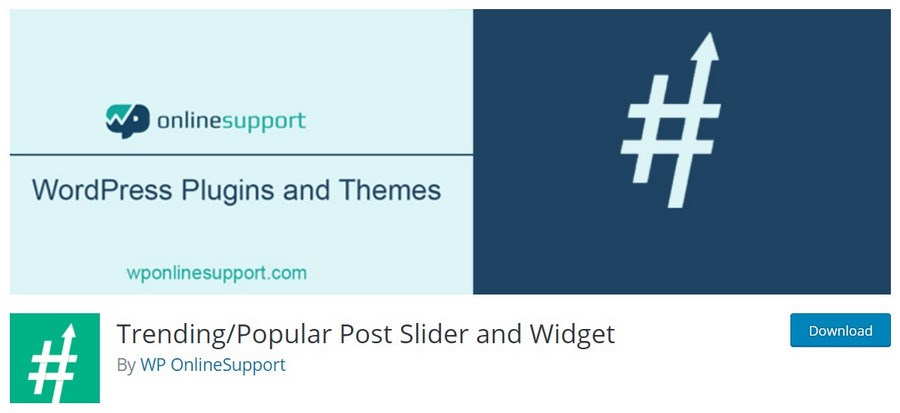 The Trending/Popular Post Slider and Widget plugin allows you to display the most popular and trending posts on your blog based on the posts' views or comments. You can use a shortcode to display the popular post on a page or a sidebar by widget. You can also display them using a specific date range.
A key feature of this plugin is that you can display your posts within a grid block, a slider, a carousel, or within a widget.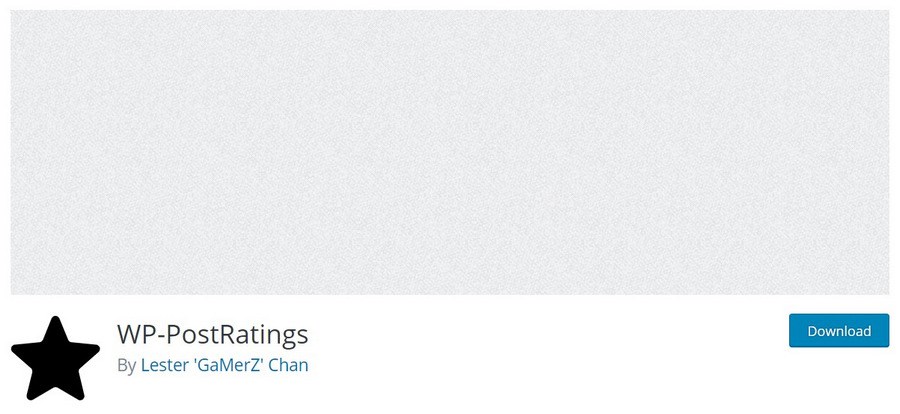 So you have a popular post displayed on your website. Want to give your users the option of rating your posts? If so, WP-PostRatings is the ideal plugin!
In addition to displaying the ratings, the plugin provides you a snippet of the post. This way, you can decide if you'd like to read the post or not.
You can also customize the template and the filters available. The plugin helps you identify the posts that are getting the most ratings from visitors. And we're guessing this is a good indication of the kind of content your visitors like to see more of.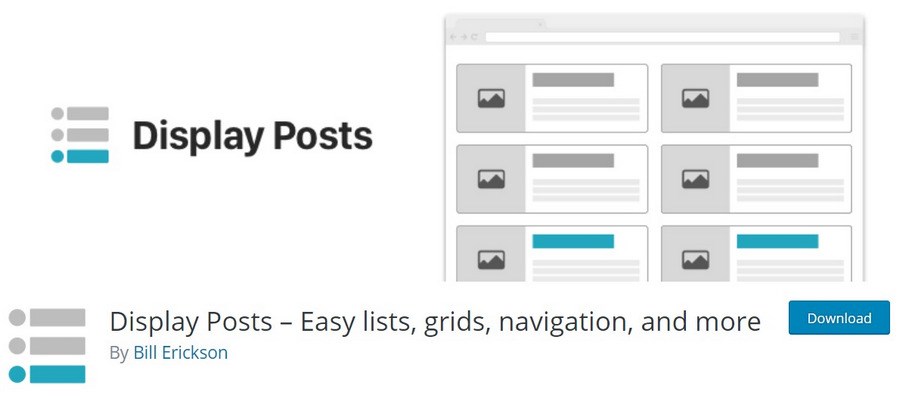 Display Posts plugin allows you to easily list the popular content from across your website by including a simple shortcode. Select your most popular posts or a pillar post and include them anywhere on your website using the shortcode.
The plugin gives you the option of filtering your post based on the shares, views, author, comments, thumbnails, and more.
While the plugin is easy to set up and use, the number of available shortcodes can get a little overwhelming.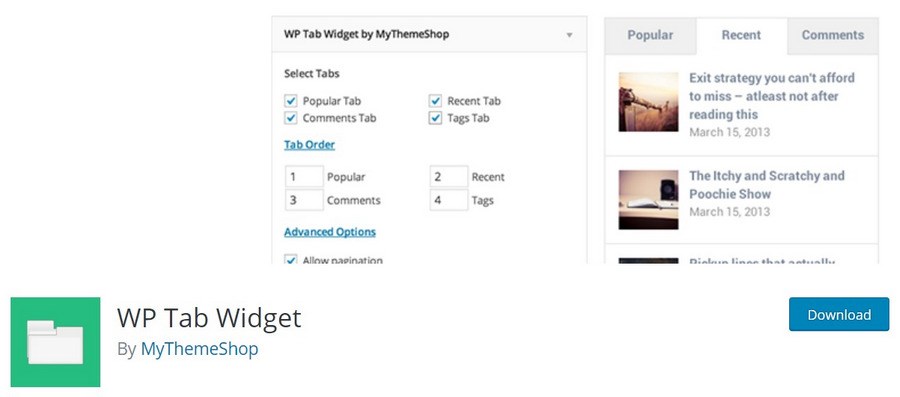 Want to display your popular posts, related posts, and comments in a nicely categorized manner? Then the WP Tab Widget is your go-to plugin.
Once installed, you can neatly categorize your posts in tabs. The plugin provides you with the option of choosing the number of tabs and the number of posts and comments under the respective tabs.
The best bit, this plugin allows you to lazy load your content. That way, your page doesn't take too long to load.
What's Your Popular Posts Plugin?
If you're looking at ways to get more readers to your WordPress website, a popular posts plugin is undoubtedly worth checking out. It gives users an easy way to find out what content has been viewed most often by other site visitors without having to dig through page after page of archives or search results.
Using the plugin is simple. Simply install and use them across your website using a shortcode. In addition to displaying your most popular content, this will help improve your SEO ranking over time and make it easier than ever before for people who visit your website to find what they need at any given moment.
All good reasons to try one don't you think?
How do you display your best piece of content? Do you use a popular posts plugin on your WordPress website? Do let us know!