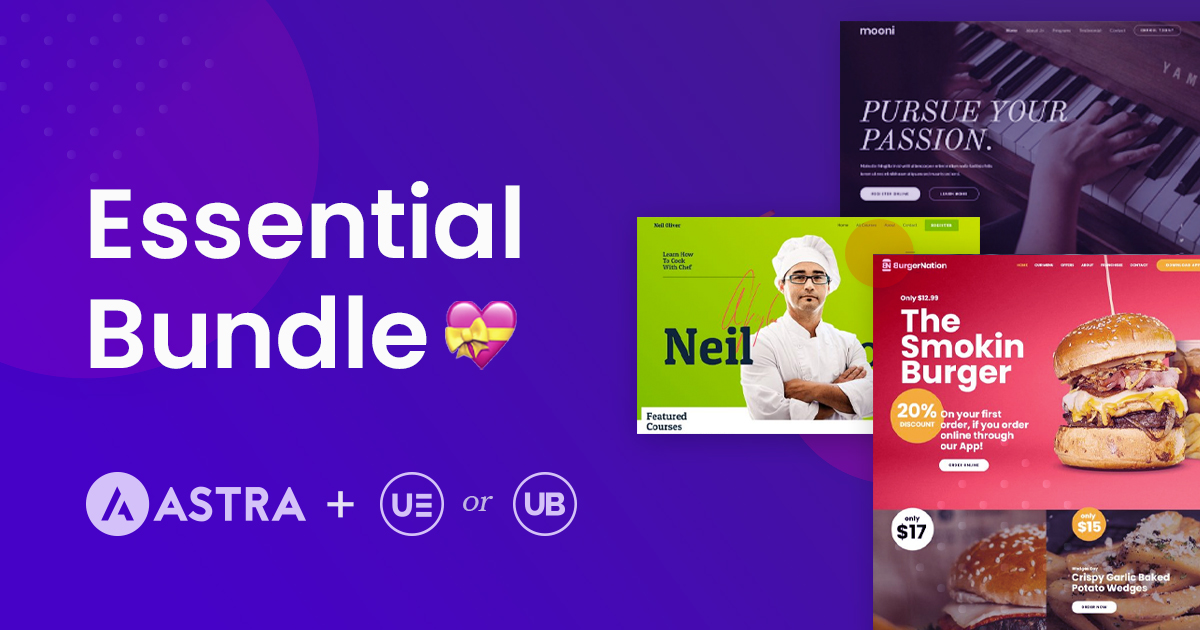 We are listening! We are always open to feedback and suggestions and want to know our customer sentiments. Although we have a good number of people buying Astra Growth Bundle, we found many are buying the Astra Pro Addon along with a specific page builder addon i.e. either the Ultimate Addons for Beaver Builder or the Ultimate Addons for Elementor. We also received many requests from customers who wanted to buy the Starter Templates (a library of ready-to-use full website templates) separately.
We heard it loud and clear – A need for a bundle that allows people to use the Astra Pro addon, with their favorite page builder addon and the high on demand Starter Templates.
Essential Bundle Plan Includes –
A Page Builder addon of your choice
OR
So what are you waiting for? If you already own the Astra Pro Addon and want to get access to the growing library of Starter Templates and the Ultimate Addon for your favorite page builder, you can upgrade now by just paying the difference amount.
If you own more than one product from the Essential Bundle, you can get in touch with us, and we'll be happy to help.
Have any further queries you need help with? Please feel free to post them in the comments below 🙂