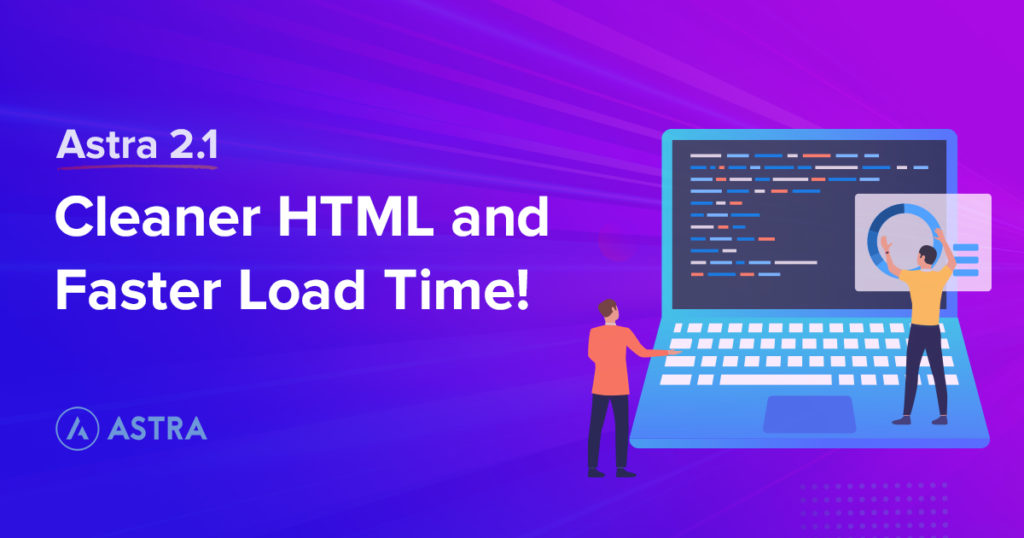 A few weeks ago we launched our most ambitious update yet – Astra 2.0!
To be honest, we were a bit surprised by how customers really loved the new release.
Here are just a few responses from the community that made us happy ?


I only shared a couple here – but there are plenty more reviews and feedback we have received – on our blog, email replies and also on social media.
But, as you know we can't just stop there, right? 🙂
We made a promise to add more customizations, enhancements, and updates in the near future.
And as you know by now – continuous and never-ending improvement is a core part of our cultural DNA!!
So, I am excited to announce our latest update Astra 2.1!
In version 2.1 we are launching a method to generate a CSS file for Astra – so that CSS will not show up inline in the Source Code.
This will make it relatively easy for the browsers to cache CSS (which means an improvement in load time and speed).
Read on to learn what's changed, and how it will benefit you and your website.
The Past… Inline CSS
Up until the recent update (Astra 2.0) – whenever you made any changes to your website using the Astra Customizer – the theme generates a dynamic CSS.
This Dynamic CSS was added to every page of your website.
Astra CSS Code:

Here's what we learned from the feedback our customers gave –
The inline CSS generated by the Astra theme – made the HTML look a little bulkier.
Sophisticated users and developers always want a cleaner HTML.
Well – we have heard that! And here's what we have changed.
The Path Forward… CSS File Generation
With today's update – Astra 2.1 – we are further delivering on our promise to help you create faster websites.
Once you have updated your Astra theme and Astra Pro Addon Plugin to version 2.1, you will see a new option on the Astra Options page as below: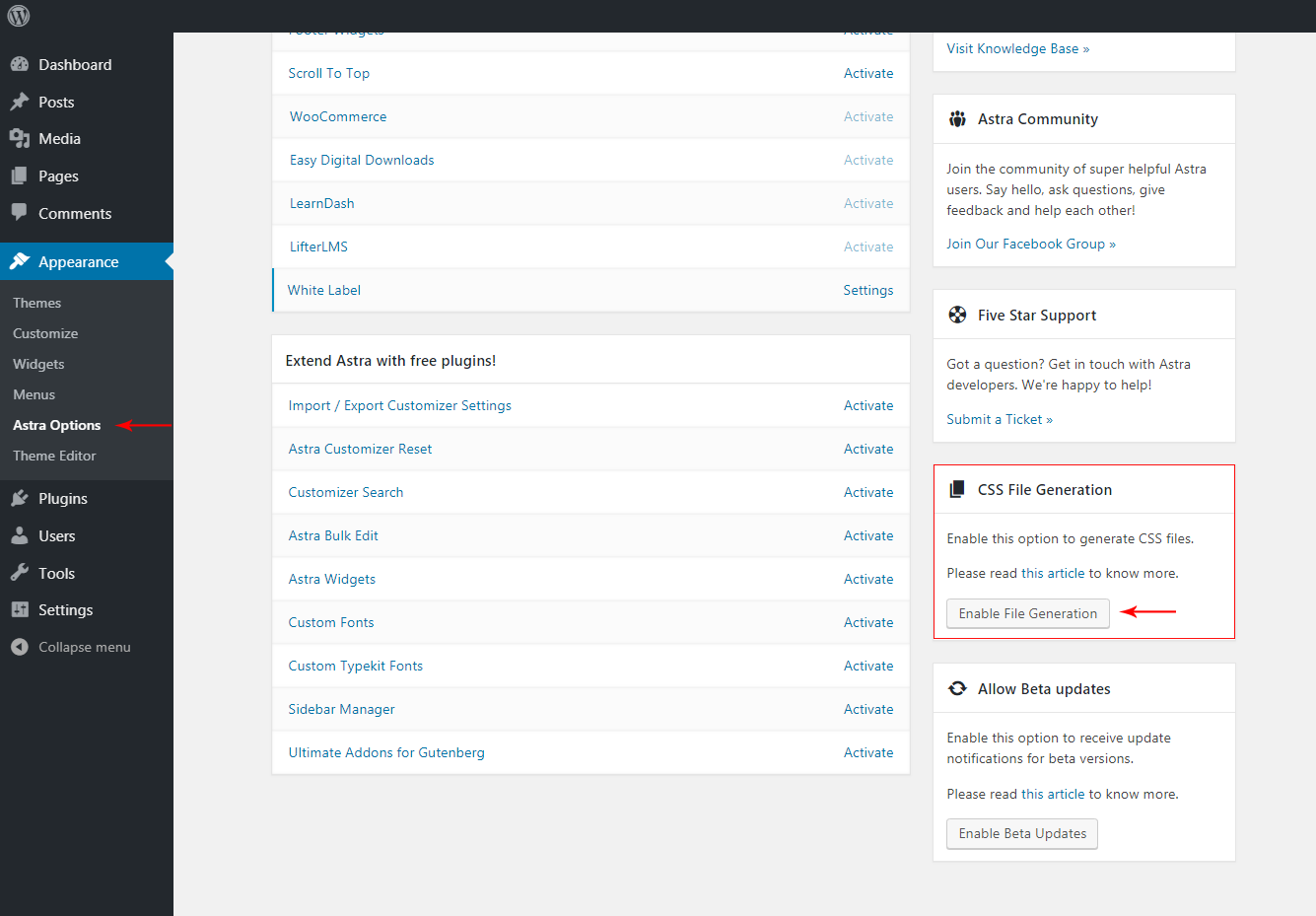 When you enable it – you will notice that the inline CSS will not show up in the Source Code anymore.
The inline CSS will now be added as a separate file.

Note that this option is available with the Astra Pro.
Based on your settings in the Astra Customizer – the CSS file will be generated for each of the pages and will be loaded along with the page. So instead of generating inline dynamic CSS every time, a separate file will serve required CSS from the addon. Browsers can easily cache this file.
You can read how these CSS files are named here.
What Does This Mean for You?
There are a few benefits that you will notice with this update.
This will make the browser caching faster.
And this improves your website's response time, which means your users/customers can retrieve your web pages and content faster.
We are getting there folks !!
This update will improve your site loading speed with 8.47% 🙂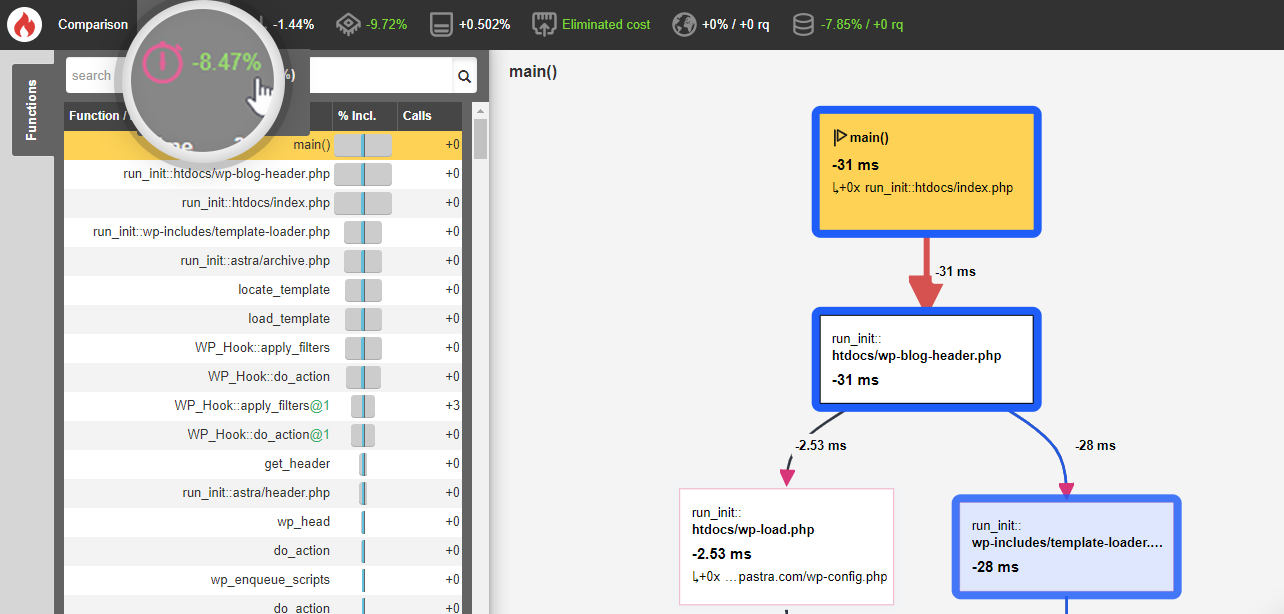 Our mission to make websites faster is a never-ending quest – and we will help you get there (one update like this at a time).
Here is a detailed document that will show how to get started with this update?
Stay tuned for more updates like this (coming soon). To get a preview of what's coming down the path – here's where you will find our public roadmap. In case of any query write to our awesome support team.
As usual – we always welcome your feedback. Please let us know your thoughts in the comments below!