WooCommerce is the most popular way to build an eCommerce store, but that doesn't mean the core WooCommerce plugin is all you need to run an eCommerce store.
To set your store up for success, there are some must-have WooCommerce plugins that, no matter what your niche is, can optimize your store. These plugins will help your store load faster, send emails more reliably, convert more visitors into customers, and more.
To that end, I've collected 10 plugins that I believe all WooCommerce stores can benefit from. Let's go through them…
To help make this list accessible, I'll start with a short explanation for why I consider each plugin a must-have WooCommerce plugin. That is the one key benefit that you'll get from using each plugin.
Then, I'll share a little more about what each plugin does and how it works, along with the price (a lot of them are free!).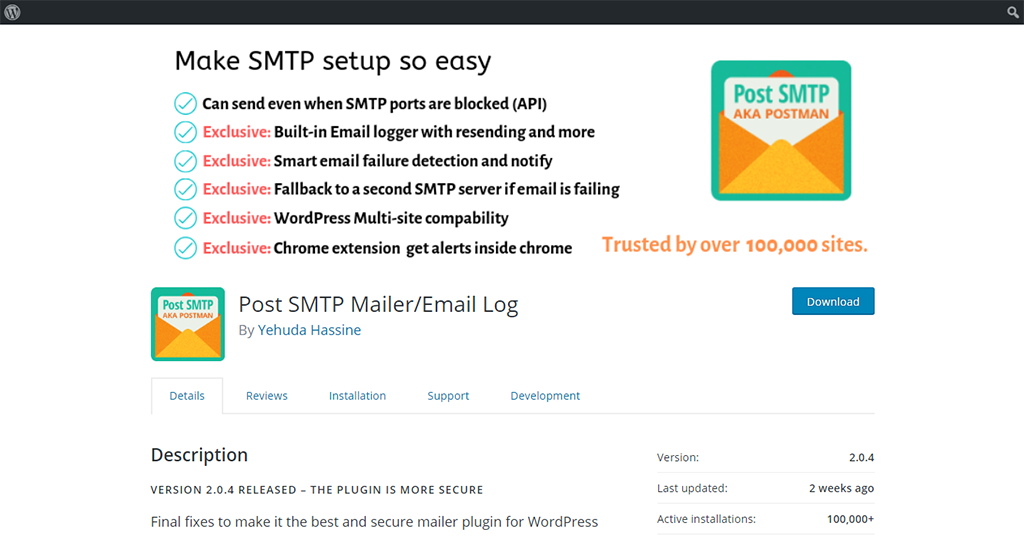 Price: Free
Why you need it: Helps make sure the many WooCommerce transactional emails don't end up in your customers' spam filters.
WooCommerce stores send a lot of emails – order confirmations, password resets, etc. However, because of how it works, the default WordPress email system (wp_mail) can often end up delivering those emails straight to people's spam folders, which obviously isn't good for your store's usability.
Using SMTP instead of wp_mail is a great way to ensure more reliable email delivery, and the Post SMTP Mailer/Email Log plugin makes it super easy to set up SMTP with your WooCommerce store.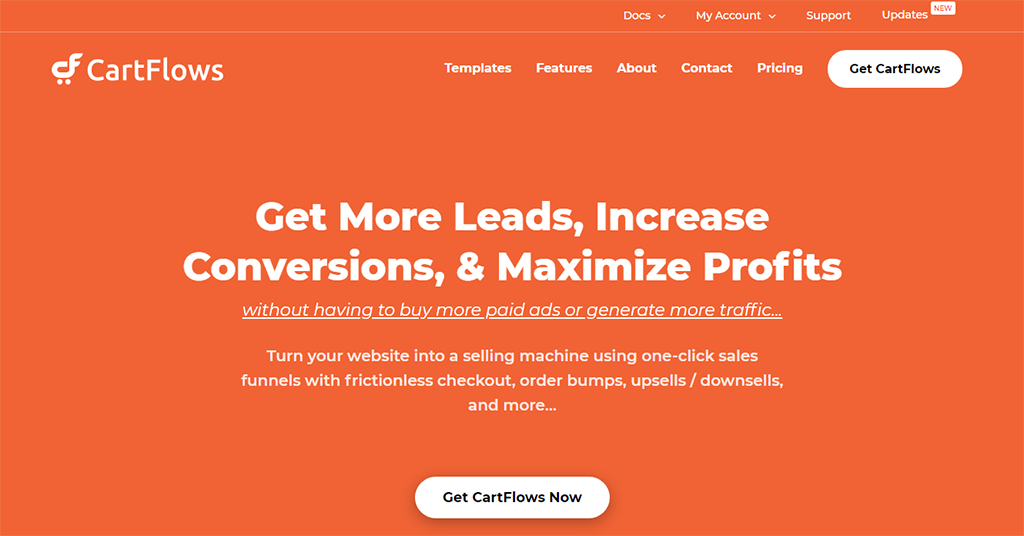 Why you need it: Helps you create more conversion-optimized checkout pages to increase conversion rates and revenue per order.
Price: Free. Pro is $299
Your store's checkout process depends on your theme, and not all themes are optimized for WooCommerce conversion best practices.
CartFlows is a plugin that lets you create your own custom checkout process, complete with proven funnel tactics like upsells and order bumps. You don't need any technical knowledge, either, because CartFlows lets you design your pages using your favorite page builder plugin (e.g. Elementor).
Optimizing your checkout process can boost your conversion rates, and incorporating order bumps and upsells can help boost your revenue per order, so this one is just generally a great tool for improving any WooCommerce store's bottom line.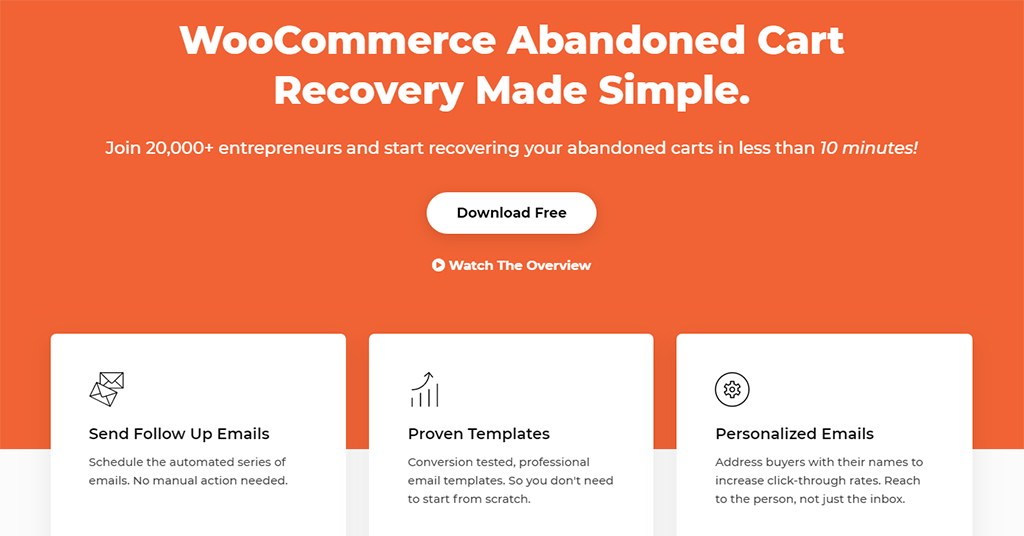 Why you need it: Helps you recover abandoned shopping carts and claw back some potentially lost revenue.
Price: Free
As much as you optimize your checkout process with CartFlows, you're still going to end up with some shoppers abandoning their shopping carts. The average cart abandonment rate is 60-80%, and even the best-optimized checkout pages still have a ~20%+ cart abandonment rate.
The WooCommerce Cart Abandonment Recovery plugin helps you recover some of those carts by capturing shoppers' email addresses on the checkout page and then sending an automatic series of recovery emails if shoppers don't complete their purchase.
You can create your own custom email series, complete with unique coupon codes and links that automatically re-populate each shopper's cart.
You'll never completely eliminate shopping cart abandonment at your store, but even just recovering a small percentage of abandoned carts can make a big impact on your store's revenue.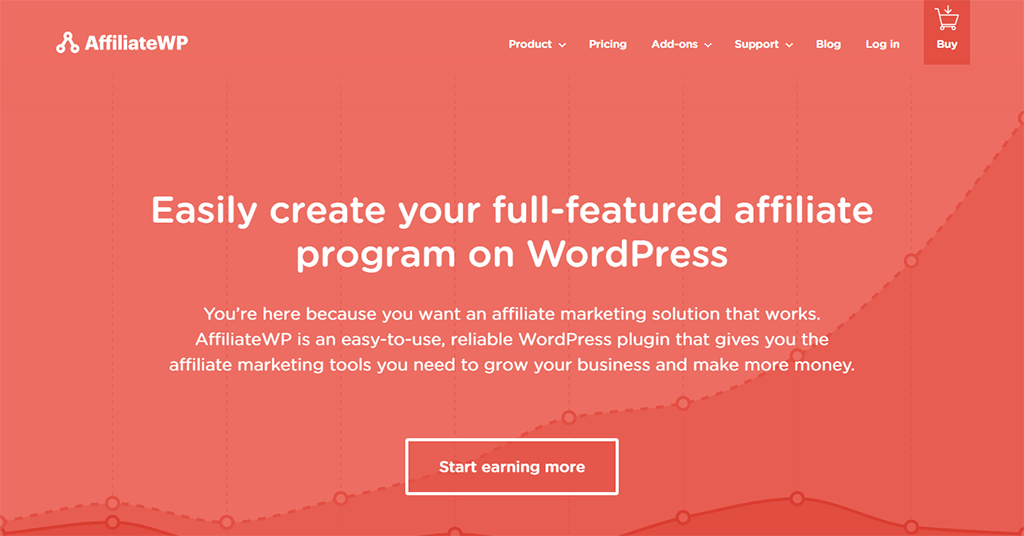 Why you need it: Helps you create an army of loyal promoters to market your store for you.
Price: $99+
An affiliate program helps you grow your store by offering affiliates a small percentage or flat fee for driving sales to your site. There's a reason most eCommerce stores have an affiliate program – it creates an army of people who will create content to promote your store.
With the AffiliateWP plugin, you can create your own affiliate program without needing to pay a commission to a middle-man affiliate network. What's more, AffiliateWP has built-in WooCommerce support, so you won't need to hire a developer to implement the necessary tracking.
You'll even be able to create special coupons for affiliates and automate payouts to save time.
If you're interested in using affiliate marketing to grow your WooCommerce store, this one is a must-have.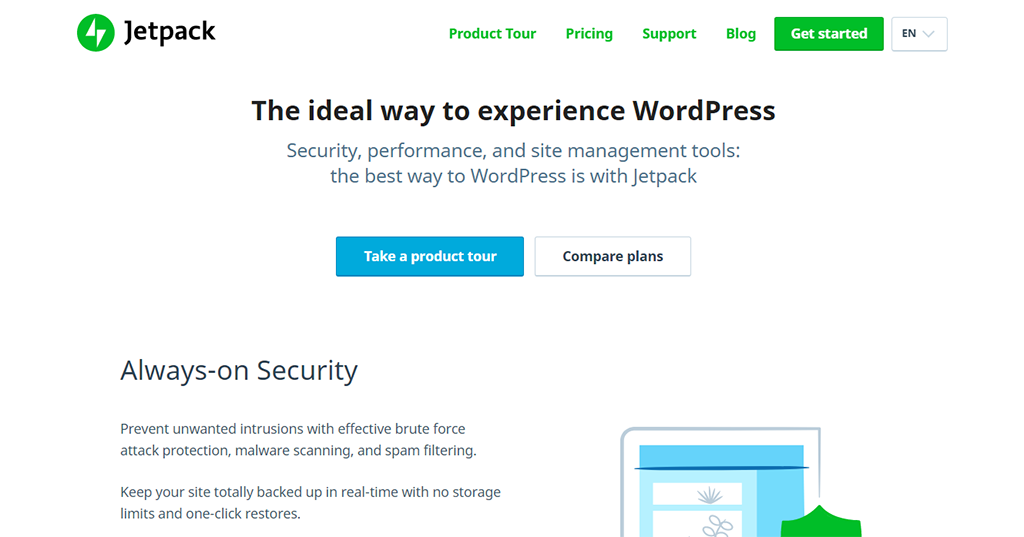 Why you need it: Lets you use the WooCommerce mobile apps, and is just generally a Swiss Army Knife for your store.
Price: Free
If I had to single out the biggest benefit of Jetpack for a WooCommerce store, it would be that using the Jetpack plugin is a requirement to use the WooCommerce mobile apps, which let you manage your store on the go and get real-time alerts. In my opinion, that alone is a reason to consider Jetpack a must-have WooCommerce plugin.
Jetpack also packs in a ton of other features, and you'll want to consider whether or not these other features will benefit your store. If you don't want to use them, Jetpack offers a modular approach that lets you disable most features.

Why you need it: Keeps your store's precious data safe and secure.
Price: Free or $195 / Year
With a regular WordPress site, most people can get away with general backups. However, with a WooCommerce store, you can't afford to lose any data as you'll constantly have new orders coming in. If something bad happens, and if your backup fails, you might lose essential data and damage your reputation.
UpdraftPlus helps keep your WooCommerce store's data safe with offsite backups.
Don't wait for a disaster to happen – set up a strong backup solution from the beginning so that you're always ready if something happens.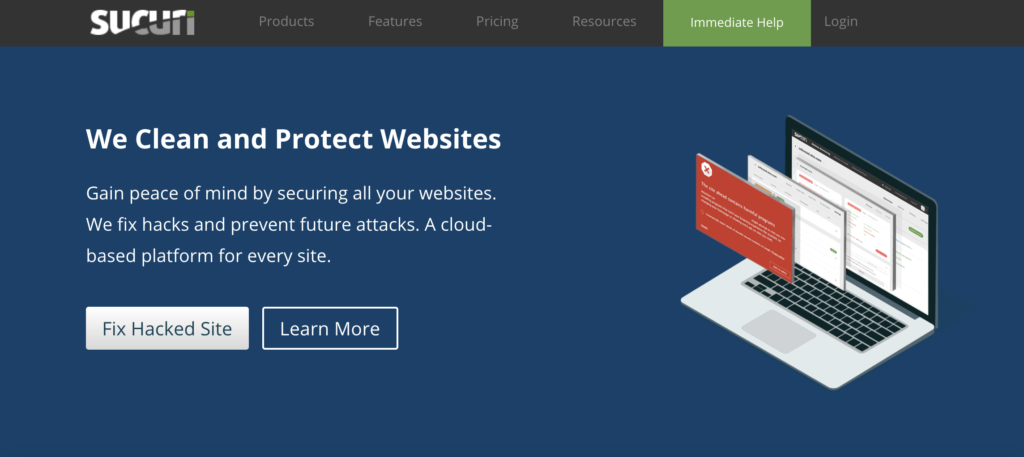 Why you need it: Helps secure your store and protect it from malicious actors.
Price: Free to flexible yearly pricing
The UpdraftPlus plugin above helps you keep your store's data safe if something bad happens… And Sucuri helps stop something bad from happening in the first place.
This plugin implements a huge array of WordPress security hardening best practices to lock down your store. It also offers proactive monitoring, like file change detection and malware scanning.
If you're serious about the security and safety of your website, consider using a web application firewall (WAF) and security plugin by Sucuri.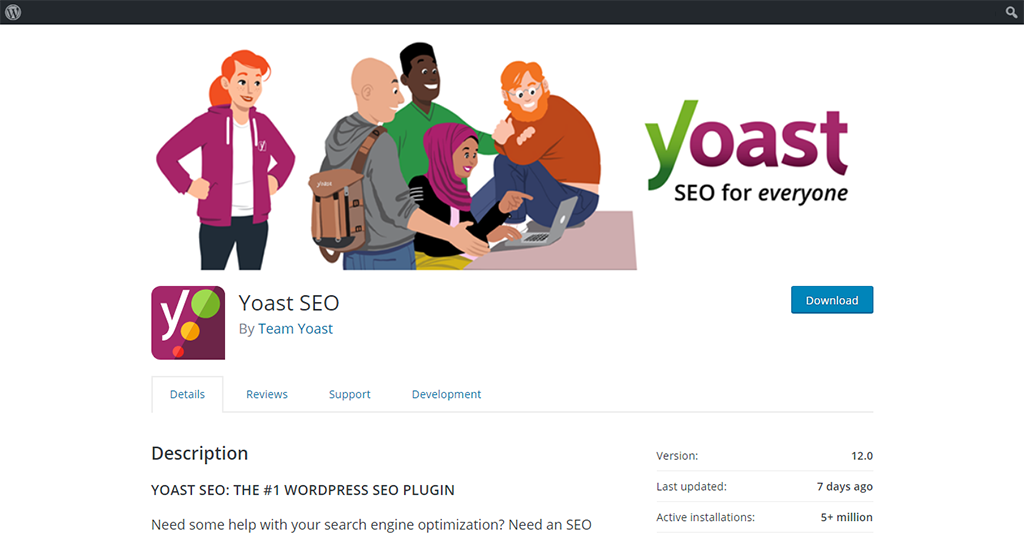 Why you need it: Helps you rank your store in Google and attract more customers.
Price: Free core plugin. $49 for WooCommerce SEO plugin.
If you want to reach more potential customers, ranking your site in Google is essential (I'm sure I don't need to convince you of the importance of SEO for eCommerce!).
However, WordPress and WooCommerce aren't optimized for SEO out of the box. To fix that, you can use the massively popular Yoast SEO plugin.
It'll help you set up important SEO and social media metadata for all of your products. And, with the premium Yoast WooCommerce SEO add-on, it can also help add structured data and enhance your Pinterest and Facebook metadata with details like price and stock status.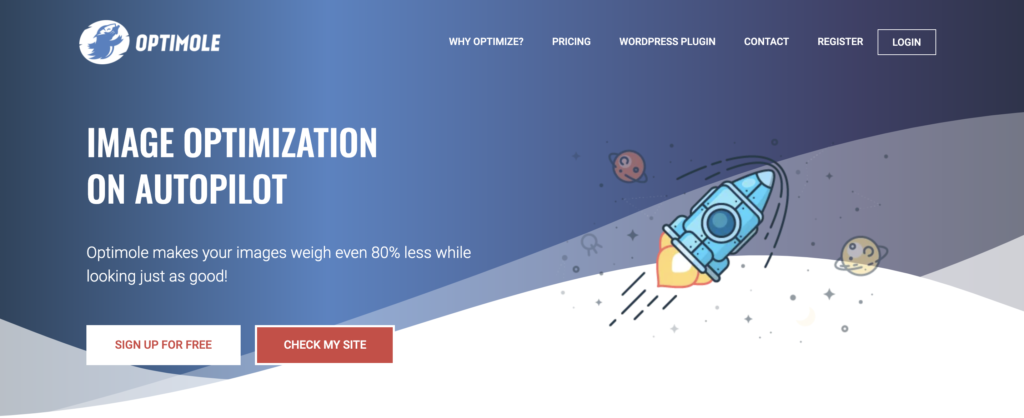 Why you need it: Helps you keep your store loading quickly by reducing the file size of your product images.
Price: Free to flexible monthly or yearly plans.
Page load times are super important for all websites, but doubly so for eCommerce stores, where even small changes in loading time can have a big effect on your store's conversion rates.
For an eCommerce store with lots of product images, large, unoptimized product images can be one of the biggest performance drags.
Optimole fixes that by letting you automatically resize and compress your product images. This keeps your page size down and your store loading fast.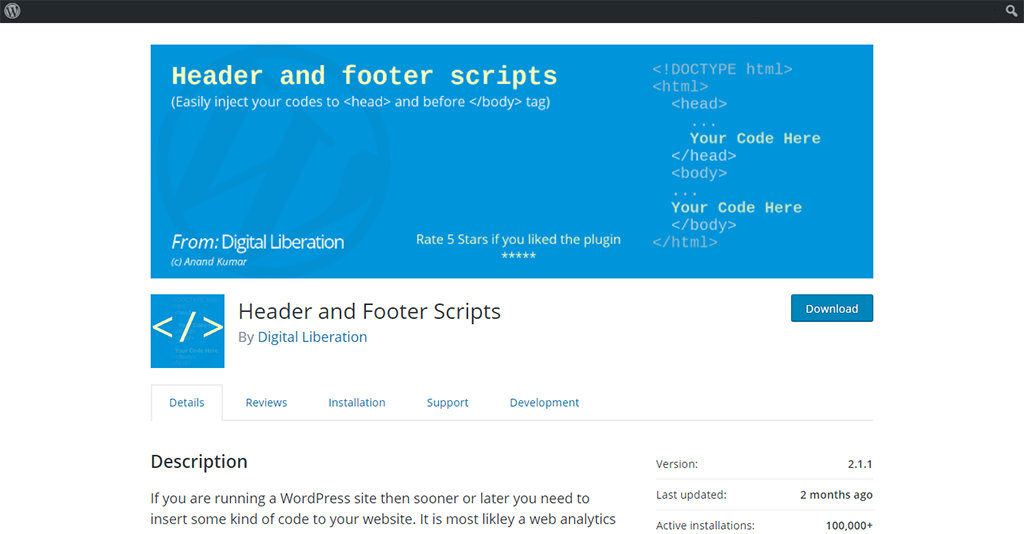 Why you need it: Helps you integrate tracking scripts from Google Analytics, Facebook Pixel, and others.
Price: Free
Header and Footer Scripts doesn't really do anything by itself, but it's what this plugin lets you do that makes it a must-have WooCommerce plugin.
As the name suggests, it makes it easy for you to inject tracking scripts in either your site's header (the <head> section) or footer (right before the closing </body> tag).
Most WooCommerce stores will have a decent number of tracking scripts. For example, you'll almost certainly have basics like Google Analytics and Facebook Pixel, and you'll probably have other scripts too, like Hotjar for heatmap testing.
Header and Footer Scripts provides you a non-technical way to add all those scripts to your site and it also keeps them organized so that you can quickly remove or modify them as needed.
Get Started With These 10 Must-Have WooCommerce Plugins
While there are certainly more than 10 plugins that can benefit WooCommerce stores, these 10 must-have plugins are more about providing a strong foundation that will help your store no matter what you're selling or how you're using WooCommerce.
If you use these plugins as your foundation, your store will already have a strong starting point when it comes to marketing, conversion optimization, security, and performance optimization.
From there, you can add additional plugins as needed to meet your store's needs.
Get started today and build a better WooCommerce store.
P.S. If you're looking for the perfect WooCommerce theme to pair with these plugins, check out the Astra theme – it's highly customizable and integrates well with all the plugins on this list.