When you hear the word "free," what's the first thing that comes to mind? For most people, it's something that doesn't have a cost associated with it.
And when it comes to website building platforms, WordPress is often thought of as one of the free options.
Don't get us wrong, it is free, but running your own WordPress website can still cost you money.
Confused yet?
It does sound counterintuitive, but we promise it's not that complicated.
In this article, we'll explore the hidden costs of using WordPress and how they can add up, as well as offer some suggestions for saving money over the long term.
But before talking about all those hidden costs, let's make some important distinctions between WordPress.com and WordPress.org.
WordPress.com can be free
WordPress.com is a free website-building platform that is hosted by the company.
With WordPress.com, you can create a basic website without any coding knowledge and without having to purchase hosting or register a domain name.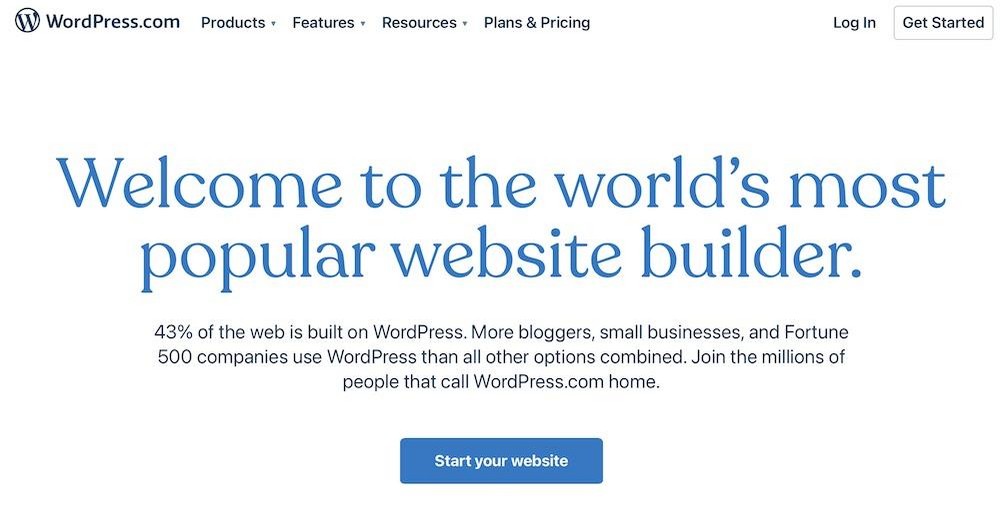 You also won't need to install WordPress yourself, add plugins, or do any of the backend maintenance work that is required of running a WordPress.org site.
In other words, while there are some differences between WordPress.com and WordPress.org — we'll talk more about those shortly — WordPress.com is free to use, at least in its most basic version.
And it can remain that way. That is, you won't find yourself having to shell out cash unexpectedly.
If you sign up for WordPress.com, the basic version is free and stays that way.
Now, you may need to pay money for more robust versions of WordPress.com that include a custom domain name, but even these are quite low in price.
Plans start at just $4 per month for personal use.
If you want to be able to accept payments, display ads, or sell products, you'll need to opt for a higher-tier plan.
Business owners will need to pay a bit more for WordPress.com plans that include a domain name.
The Premium plan, designed for freelancers, is priced at $8 per month and the Business plan, which is ideal for small businesses, costs $25 per month.
Lastly, there's the eCommerce plan, which is the most expensive and costs $45 per month.
WordPress.org is sort of free
WordPress.org, on the other hand, isn't a website building platform hosted by WordPress. It's an open-source content management system (CMS) that you can install on your own web host or server.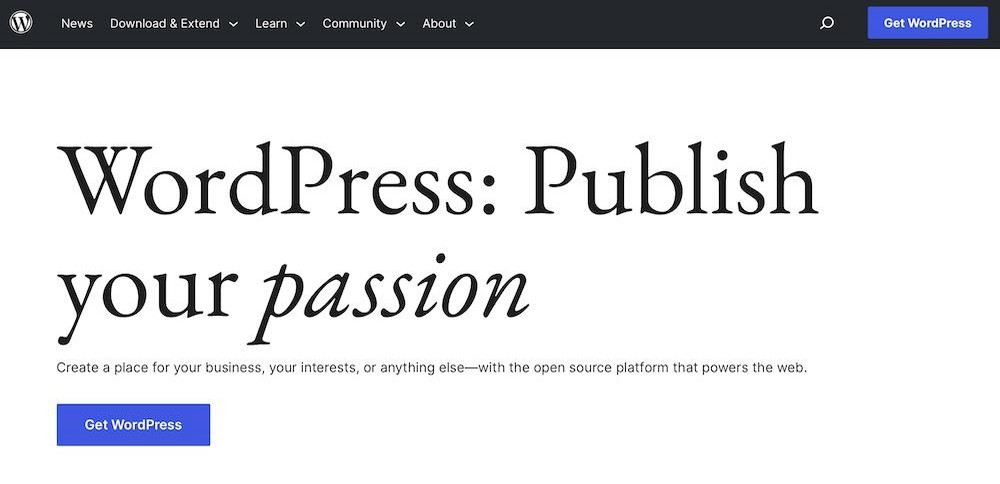 As such, it does require a little technical know-how and takes more work to set up than WordPress.com.
Now it's important to note that WordPress.org is free in every sense of the word. You can download it from the WordPress website and install it on a web host or server for free.
The software itself is also open-source, so you can add features and customize it to your liking without paying a dime.
You can also create and launch an online store for free using WordPress.org — no extra tier that you need to opt-in to.
And there are many eCommerce plugins available that can assist you with this task.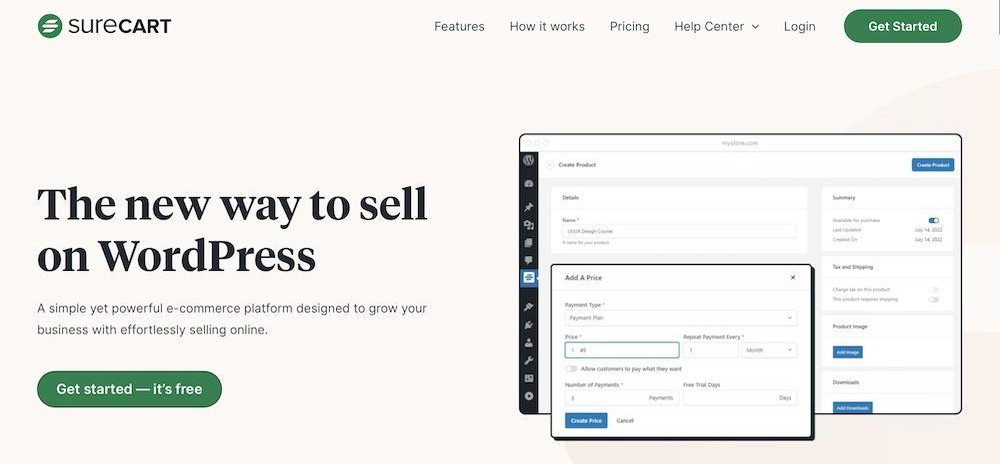 One of which is SureCart, which is a super simple shopping cart platform that makes it a snap to set up things like:
One-time payments
Recurring payments
Invoices
Custom checkout forms
While SureCart does offer paid plans, there's a free version available that provides everything you need to start creating your online store.
Of course, you can't do much site building without investing in a place to put your website — a place where it'll live on the internet.
Unlike WordPress.com, where it's free to create an account and get started, running your own site with WordPress.org requires purchasing hosting and a domain name.
After all, just downloading the WordPress software and installing it on your computer doesn't make it available to the public.
Where WordPress costs add up
At this point, you might be wondering how much it would cost to run a WordPress website with WordPress.org. The truth is, it depends on a few factors.
You can get started for not very much money, thankfully. A domain and hosting are the only things you actually need to purchase. Which can be done inexpensively.
As your site grows, you may find that you need to pay a bit more for additional features, such as enhanced security or scaling up your hosting plan.
Let's explore some of these potentially hidden costs and how to avoid them.
Hosting
WordPress hosting is essential. And yes, you can purchase it on the cheap. However, it's important to remember that buying hosting doesn't guarantee a reliable and secure website.
In fact, it's quite possible that you'll end up paying more in the long-run. That's especially true if your site suffers from slow loading times or security issues due to poor quality hosting.
It pays to invest in a good host right away and keep an eye on performance.
Making sure that your hosting is up to date and securely configured can save you both time and money.
You may also find that if your hosting plan doesn't provide enough bandwidth or storage, you'll need to upgrade in order to keep up with demand.
Again, this is something that's worth looking into before your website takes off and starts experiencing growing pains.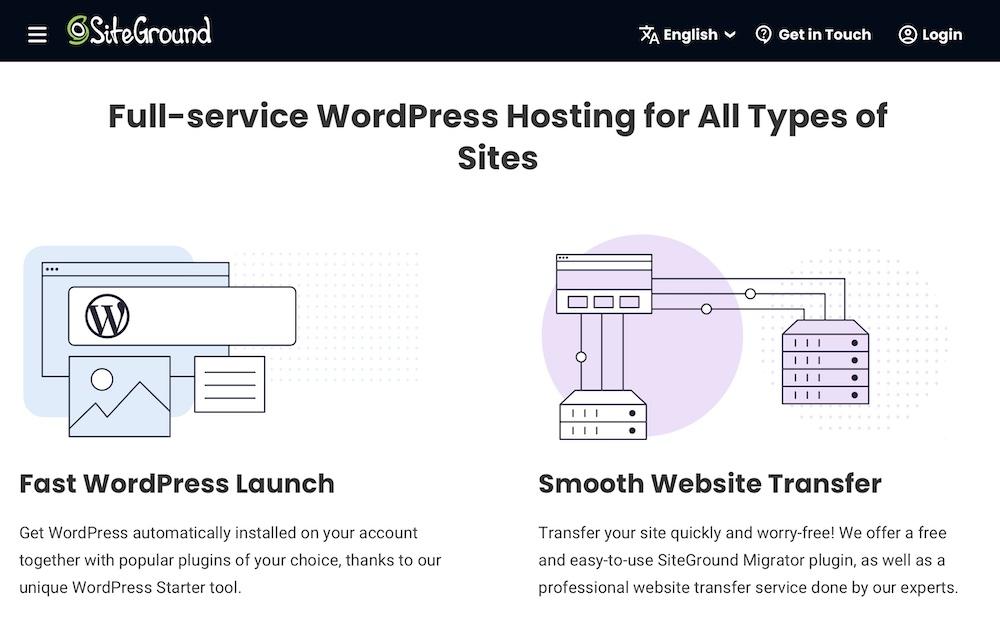 SiteGround is a great option that provides low-cost plans on reliable servers.
Domain name
If you want people to be able to find your website on the Internet, you need to acquire a domain name.
Having your own custom domain is important if you want to build a professional website or establish an online brand.
Purchasing the right domain requires some research and possibly some trial and error. You'll want to make sure that the domain you choose is related to your website and easy for people to remember.
The cost of a domain name will vary depending on what extension you're using, but also on who you purchase it from.
Some registrars may offer discounts or offers, so it pays to do your research before making a purchase.
Likewise, if you purchase a domain name as a part of a package deal initially with your web hosting plan, you might wind up surprised when it comes time for renewal.
Those discounts may be gone and you might be paying a lot more than you expected to hang onto that domain name.
Extra fees are another issue to be on the lookout for.
Some registrars may charge extra fees for additional services, such as privacy protection or parking your domain. Always double check before securing your domain.
If extra options were added to your cart automatically, you will be able to remove them before checking out.
SSL certificate
A Secure Sockets Layer (SSL) certificate is an important security feature for any website.
Not only does it help protect your visitors' data from being intercepted, but it's also necessary if you plan to process payments on your site.
In many cases, an SSL certificate is an additional expense that you may not have factored in when building your website.
Some hosting providers may offer free certificates with certain plans, but it pays to double check the specifics before signing up.
Themes
Themes are a great way to give your website an aesthetic boost and make it stand out from the competition.
The great thing is there are tons of free WordPress themes available. They can include tons of features you can use across a variety of industries, including personal blogs, online shops, directories, and more.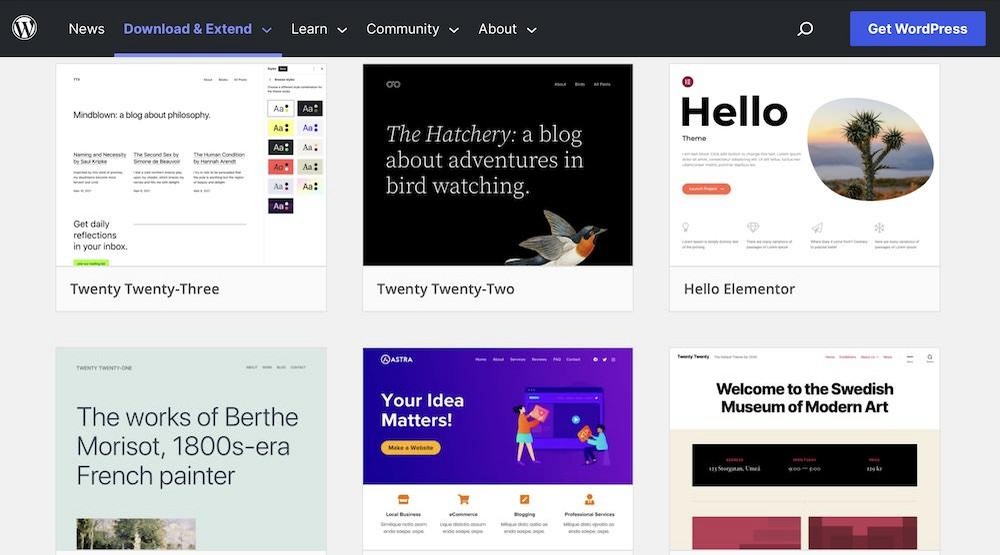 There's a robust premium WordPress theme market as well. But those come at a cost, typically ranging from $50 to several hundred dollars per year.
Higher-priced themes typically have industry-specific features or complex tools you might not need for your website.
Be sure to always read the theme's description in detail before making a purchase.
While you don't necessarily need a premium theme to get started with WordPress, a well-built design is a definite bonus.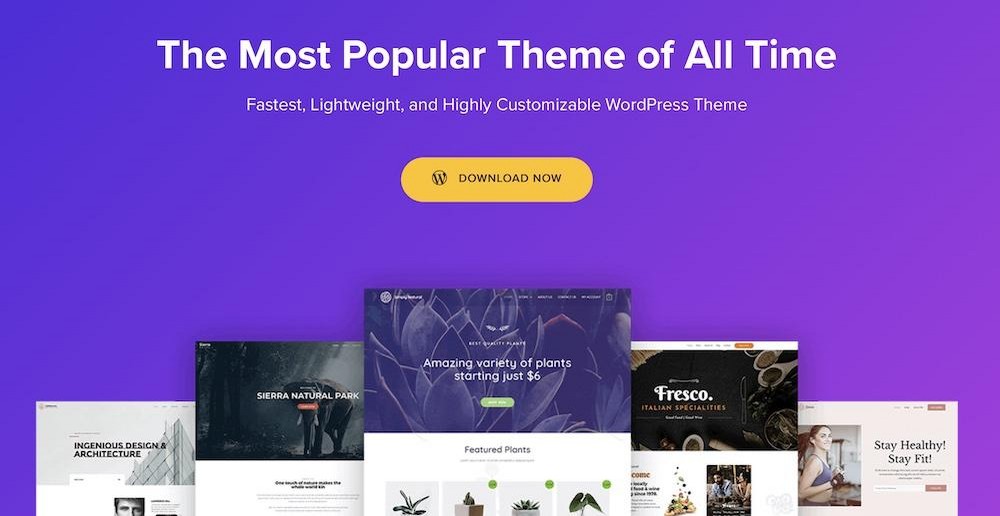 Astra is a very popular premium theme with over 2.7 million downloads. It's lightweight and has lots of customization options, including a wide range of Starter Templates you can use to get your site up and running quickly.
Premium themes offer more customization options, will often include support and updates, and may even come with extra features you can't get with the free themes.
Just be sure to understand how the pricing works on any premium theme you select.
Plugins
Plugins are essential for most WordPress websites. They allow you to add features, enhance security, customize your design, and more.
Like themes, plugins come in both free and premium varieties. The WordPress Plugin Directory is a great source of free plugins that provide a wide range of functionality.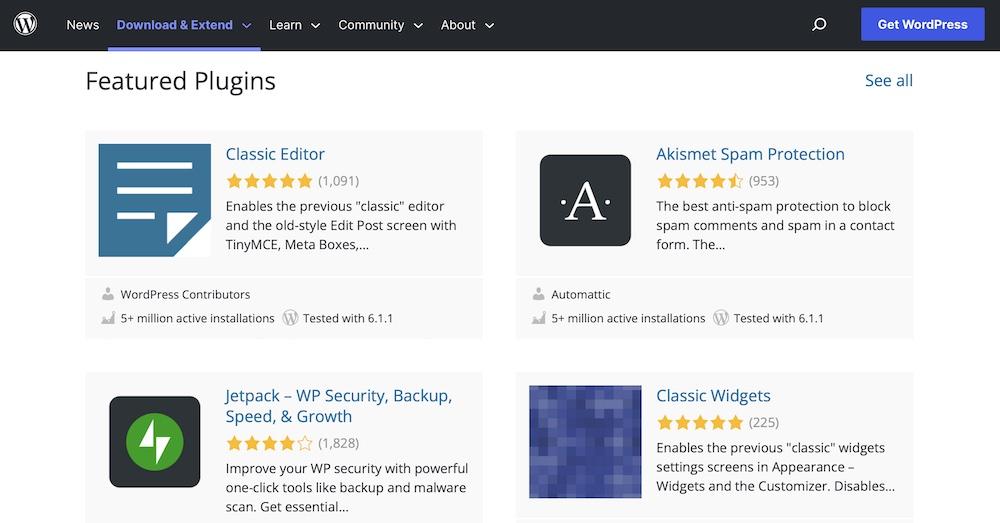 There, you can find plugins for adding social media integration, SEO optimization, and even layout modifications.
But if you need something extra specific or want additional support, you may need to purchase a premium plugin.
Premium plugins come at a cost. That cost can range widely depending on the function and complexity of the plugin you choose.
Here are a few examples of premium plugins worth the investment if you have the budget:
WPForms: A drag and drop form builder plugin.
Elementor Pro: A drag and drop page builder plugin that opens up greater (and easier) customization options.
Schema Pro: An SEO-focused plugin that makes creating schema markup for search engines easier.
Other plugins are made available through subscription services that give you access to a suite of premium plugins for a monthly fee.
Which you opt for will depend on your needs and how you're wanting to customize the WordPress experience.
Pricing is highly variable here and can be as low as a one-time $10 fee to upwards of hundreds of dollars per year. It just depends on the features provided and whether or not these features are a necessity for what you're trying to accomplish.
Managed support
If you need extra support or don't have the time to manage your WordPress website, there are managed hosting providers out there who can take care of that for you.
These services typically offer additional features like automatic backups, performance monitoring and security scanning.
They may also include support for plugins and themes as well as the ability to quickly restore lost data.
Managed WordPress hosting plans are often priced based on your website's size and features, so you'll want to do some research to find a provider and plan that fits within your budget.
A service like what Kinsta offers may serve you well in this regard.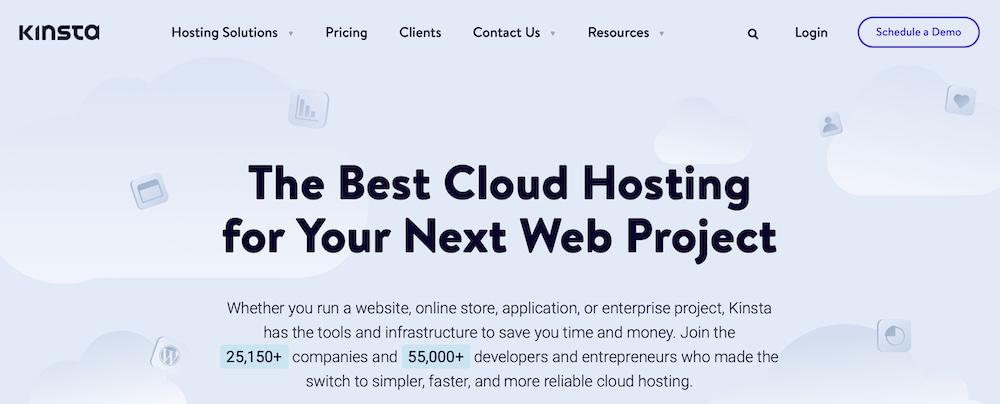 Managed support and maintenance companies exist as well, providing WordPress setup, maintenance, and optimization services.
Prices for those will depend on the scope of your project and any ongoing support you may need. You can expect to pay from around $35 per month for managed hosting.
Yes, it costs extra money but you would also save a considerable amount of time — time that could be spent building revenue.
Again, managed hosting and support are not necessities, and you can definitely launch a WordPress site without it.
If you want to save yourself some time and hassle and have the budget, they can be worth considering.
Website security
WordPress is generally considered a secure platform, but you'll still need to take extra steps to ensure hackers can't access your site.
That means installing security plugins and regularly updating the WordPress software and any themes or plugins you use.
It's also important to back up your data on a regular basis. If something does happen to your website, it's good to have a copy of your data to restore.
Several security plugins exist, including free versions of Sucuri and MalCare.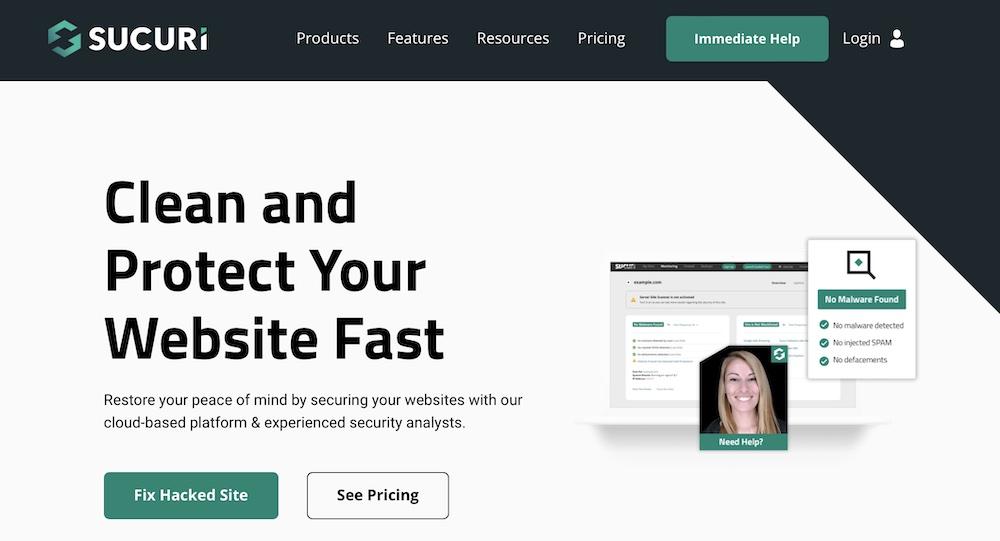 If you want more advanced features like malware scanning and two-factor authentication, you may need to pay for a Pro version of the plugin or opt for an all-in-one security service.
Pricing starts at around $100 per year.
Whether or not you find that you need to invest in a security plugin or service will depend on your specific needs.
A smaller website that doesn't deal in collecting user data or processing payment can likely get by with free solutions.
An eCommerce store or a site that collects user data should likely at least invest in the basic level of security.
Custom development
If you need something more specific or complex than what is available out of the box with WordPress, then custom development may be a good option.
It can also help you stand out from the crowd, as custom solutions will allow your website to look and behave like no other.
Custom development typically requires specialized expertise and often comes with a hefty price tag.
If you're looking for something specific or need to integrate with a third-party system not covered by plugins, custom development may be the best option.
It's worth mentioning that custom development costs can be quite high as it's a skilled area. Prices can be a surprise for some people when first shopping around.
It can cost anywhere from $500 on the low-end to several thousand dollars to have a custom WordPress theme or third-party integration developed.
Again, you shouldn't need a custom built WordPress site or custom plugin.
Many free and reasonably-priced premium themes exist and there are plugins for everything.
But, if you have extremely specific needs, this is a cost you may need to consider.
WordPress is free but you may need more to launch your website
WordPress is a popular platform and for good reason — it's free and relatively easy to use.
However, there are some extra costs associated with it you should be aware of before launching your website.
Two costs you cannot escape are web hosting and a domain name.
Everything else is optional, from premium themes and plugins to custom development work. While prices can be reasonable, they are still an extra expense so it's important to do your research and plan accordingly.
If you're in the market for a premium WordPress theme, Astra is reasonably priced and easy to customize. Paired with our Starter Templates, your site will look professional in no time!
No matter your budget though, there's a WordPress experience for you. Whether you opt for the bare bones or with all the bells and whistles, WordPress offers a range of customizations that are bound to serve you well.