One of the key benefits of using WordPress is the number of top class themes you can use. Whatever your niche, whatever your target audience and whatever your skill level, there is a premium WordPress theme out there that looks and feels as though it was made just for you.
One downside of WordPress is the sheer volume of quality premium themes to choose from. There are literally thousands of them out there covering every industry and every taste.
That's why we write articles like this. We use our vast experience of WordPress themes and our collective knowledge of the market to collate what we consider to be the best of the bunch right now.
All so you have quick access to some of the best WordPress themes out there right now!
By the end of this page, you'll have seen 28 of the best WordPress themes money can buy and have a good idea of why premium themes are worth the investment in your time and money.
Why Choose Premium WordPress Themes?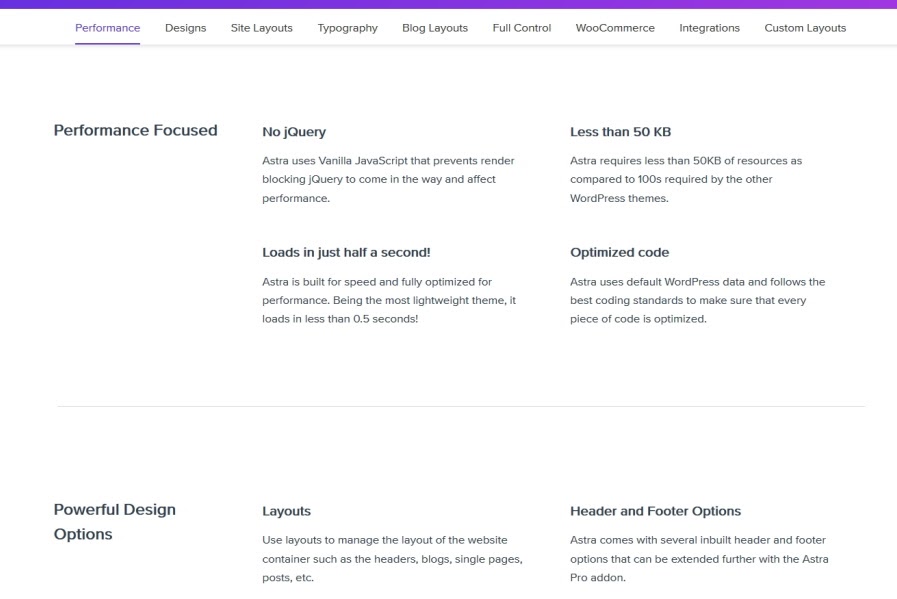 There are many reasons why premium WordPress themes are worth the investment, but the following are probably the most important.
Those reasons are:
Quality
Functionality
Customization
Responsive
Security
Regular updates
Support
SEO Benefits
Extensive documentation
Peace of mind
Quality
We have nothing against free themes. Astra is free and we highly rate lots of free themes. However, the business model used by many developers supports premium themes. The better they are, the more they sell.
That means developers put a lot more time and effort into every single element of a premium theme. The result is a higher quality product.
Functionality
When we develop new theme features, we put them in our premium themes first. Paying customers will always be looked after and will always be put first when it comes to functionality and new features.
There is a trickle-down effect where those new features will eventually appear in free themes but that takes time.
Premium themes are showcases of what a developer can do and that is reflected in their quality and in their functionality.
Customization
While many premium WordPress themes can be installed and be ready to go with a single click, most buyers want to customize a little to make it their own.
Premium themes make that customization far easier than free themes.
Most premium themes support page builders, enabling anyone, of any skill level to be able to make their theme unique without having to touch a line of code.
Some free themes can work with page builders like Elementor or Brizy but most don't. Most will use the WordPress Customizer or leave it up to you to make your own changes.
Responsive
With the rise and rise of mobile access to the internet, supporting smaller screens is now a mandatory requirement on the web. Supporting that without having to recode or use a plugin is essential, and something most premium themes provide.
All WordPress themes should be responsive but we know from experience that not all of them are. Some free themes will need a little work to make them truly responsive while most premium themes have it as a selling point.
Security
In the context of WordPress themes, security means clean code with few opportunities for exploitation. That means the theme itself is clean and well-coded, giving hackers very little room to work.
It also means not relying on too many third-party programs that deliver functionality as they can also provide the opportunity for hacking.
Premium themes will also be regularly updated to plug any gaps in code and work around any security vulnerabilities we discover after launch.
Regular Updates
Those regular updates will also include code improvements, new functionality, better features and elements and anything else we come up with to improve.
For example, our new Astra 3.0 update helps pages load faster, introduces a new Header Footer builder and loads the back-end customizer faster.
Free themes don't usually get support. The theme you download is the theme you get.
Support
Free themes usually come with little or no support. Any support you do get will be on a 'best endeavor' basis. Once the developer has finished supporting their premium themes, they will help out on their free themes when they have the time.
If you're new to WordPress or come up against an issue, that could mean waiting days for an answer to a support question or having to find answers yourself.
SEO Benefits
Most newer premium WordPress themes will include SEO best practices designed to give your website an edge when it comes to search engines.
These best practices change all the time. If a theme is over a year old and hasn't been updated, it is unlikely to still be best practice.
Extensive Documentation
Documentation is key for giving customers freedom and support. While we can provide industry-leading customer support, some users prefer to figure things out themselves.
That's where great documentation comes in. Free themes can have good documentation but it won't be constantly revised and improved or updated to reflect SEO best practices or changes in behaviour.
Peace of Mind
You buy peace of mind along with your premium WordPress theme as well as the theme itself. Peace of mind comes from knowing your theme is first class, that it is secure, includes the latest code, the latest SEO best practices, latest page builder and design schemes.
You also have the peace of mind of full support, great documentation and the knowledge that if something goes wrong, you won't have to figure it out alone. While there is a price attached to that, this kind of peace of mind is actually priceless!
Is It Worth Paying for a WordPress Premium Themes?
If you value any of those reasons above, it is well worth paying for a WordPress premium theme.
If you're building a website for a business, charity or organization of any kind, a premium theme is a no-brainer. You need to represent that organization at its best and you won't be doing that with a free theme unless you're a skilled developer with plenty of time on your hands!
28 Best Premium WordPress Themes
Here are what we consider the best premium WordPress themes around right now.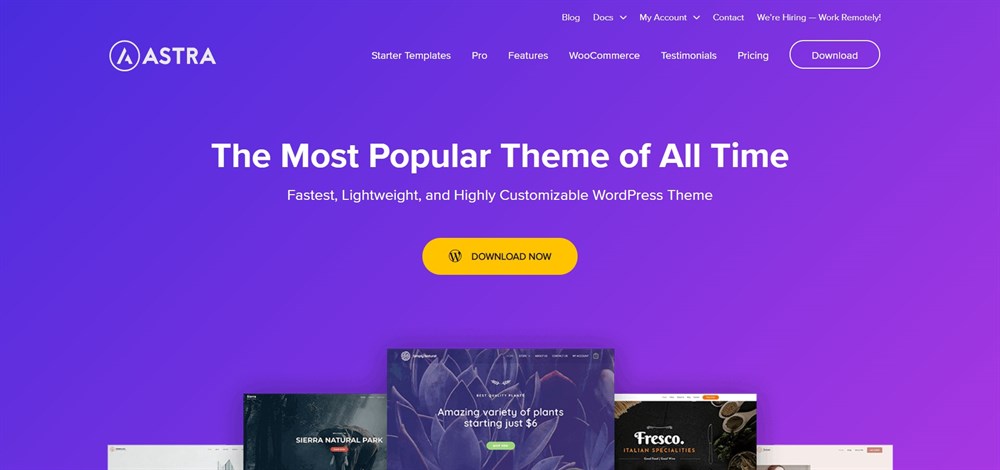 Astra is fast, easy to use and comes with the full support of a team of dedicated experts. With over a hundred top quality free and premium themes, Astra is generous in what it offers.
It is also easy to use thanks to the included page builders, uses the latest SEO best practices, is fully responsive and has some of the best documentation in the industry.
If that wasn't enough, Astra also has some of the most professional themes in the industry too. Over a hundred of them, covering every niche, every type of business or industry and all manner of uses.
It's no wonder over 1.2 million websites use Astra!
Pros of Astra:
Fully supported and constantly updated
Over a hundred professional-looking themes
Works with all the top drag and drop page builders
Provides an excellent user experience
Easy to learn and to use
Cons of Astra:
Choosing from that list of themes can be tough
Astra Pricing
Astra costs from $41 up to $199 per year.
Opinion of Astra
Astra has everything you need from a premium WordPress template. It comes with drag and drop page builder compatibility, a series of amazing premium themes, access to top class support, a generous suite of web design tools and the peace of mind that you're using one of the most trusted and most reliable WordPress themes available.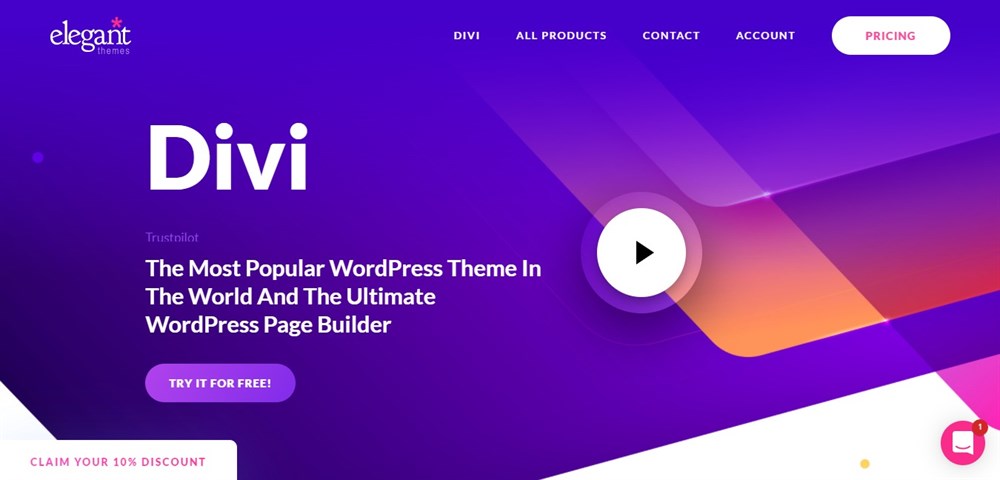 Divi is another WordPress premium theme worth exploring. It also has some excellent designs, a suite of powerful design tools and the documentation and support to set your mind at ease.
The designs aren't as vibrant or as good looking as those of Astra but they are still great options if you're looking for a new website. Divi is also compatible with page builders and uses a selection of easy to use tools to help design every element of your website.
Pros of Divi:
Compatibility with drag and drop page builders
Good collection of themes
Lots of extra modules to add features
A wealth of customization options within any theme
Fully responsive
Cons of Divi:
The themes aren't at the same level as Astra
More expensive than Astra
Divi Pricing
Divi costs $89 or $249 per year.
Opinion of Divi
If you like the design style of Divi, there is every reason to use it. There are lots of customization options, pages load quickly, the drag and drop page builders are straightforward to use and designs are fully responsive. Hard to fault really.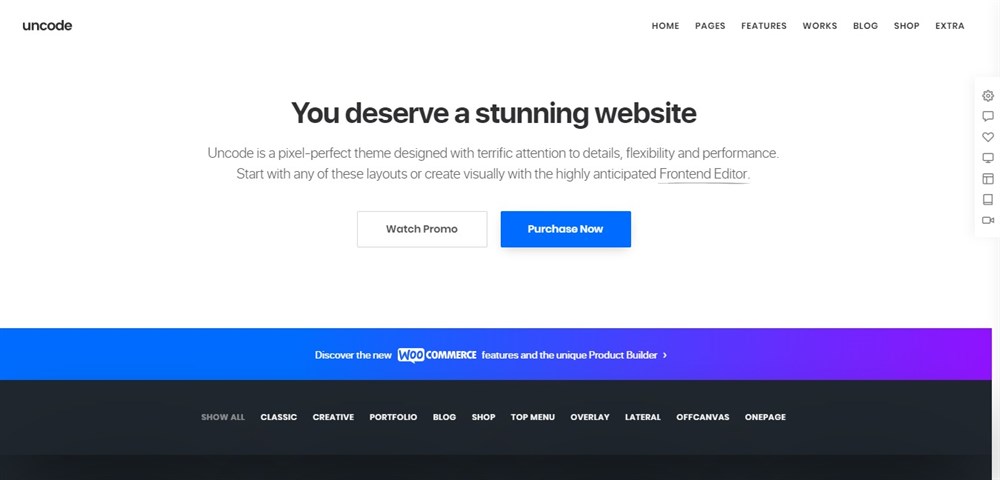 Uncode is a multipurpose WordPress theme with a number of demo websites covering all kinds of niches. They are light, bright and attractive and can be fully customized using the WPBakery drag and drop page builder.
Uncode uses modular design, meaning you can add or remove elements of a theme as required to build pages as you need. It's a popular design method that works well. Uncode comes with lots of element modules covering most of what you'll need for almost any site you can think of.
Pros of Uncode:
Light, attractive design
Vast array of feature modules to choose from
Fully responsive
Works with WPBakery page builder
Compatible with most WordPress plugins including WooCommerce
Cons of Uncode:
Standard of English in the documentation isn't great
Support only for 6 months, full year costs extra
Uncode Pricing
Uncode costs $59 + $17.63 for full year of support.
Opinion of Uncode
Uncode has a range of good quality themes with attractive designs covering a multitude of niches. It is also relatively easy to use and to design. Those new to WordPress should be aware that the documentation is translated into English and will need a little work to get the best out of.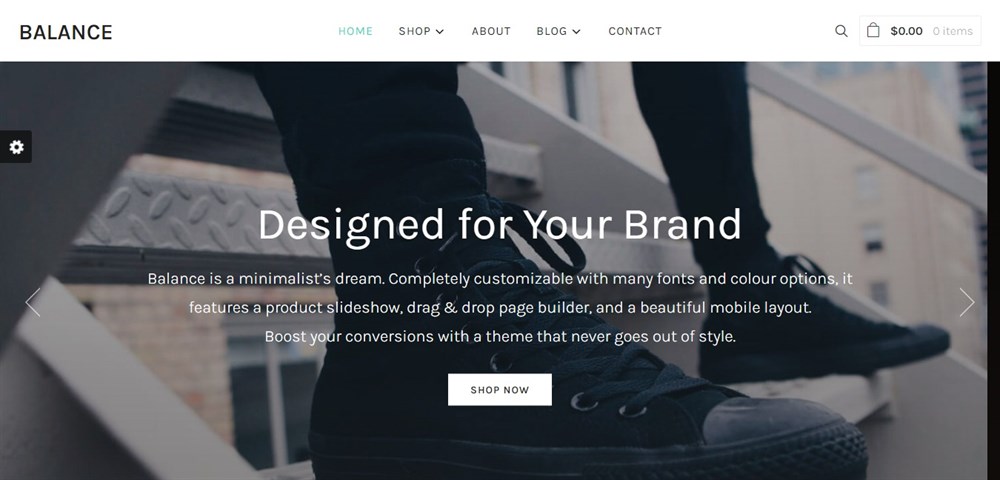 Balance is a flexible premium WordPress theme from WPZoom. It comes with two demos, a store and a standard site. Both are good showcases of what the theme is capable of and show off its features in style.
Balance is clean, simple and attractive and both demo websites offer the opportunity to customize using the visual builder and one-click install of the demos.
It's an attractive theme and despite not offering as many demos as Astra or Divi, the quality of what's there is unquestionable.
Pros of Balance:
High quality pair of demo themes
Compatible with visual customizer
Compatible with WordPress Gutenberg
Fully responsive
One-click demo importer
Cons of Balance:
Expensive for what it is
Fewer themes for more money than Astra
Balance Pricing
Balance costs from $79 per year up to $159 for a lifetime licence.
Opinion of Balance
The quality of design and flexibility is unquestionable here. The Organic Shop demo is particularly good. If these designs tick your box, they are well worth trying.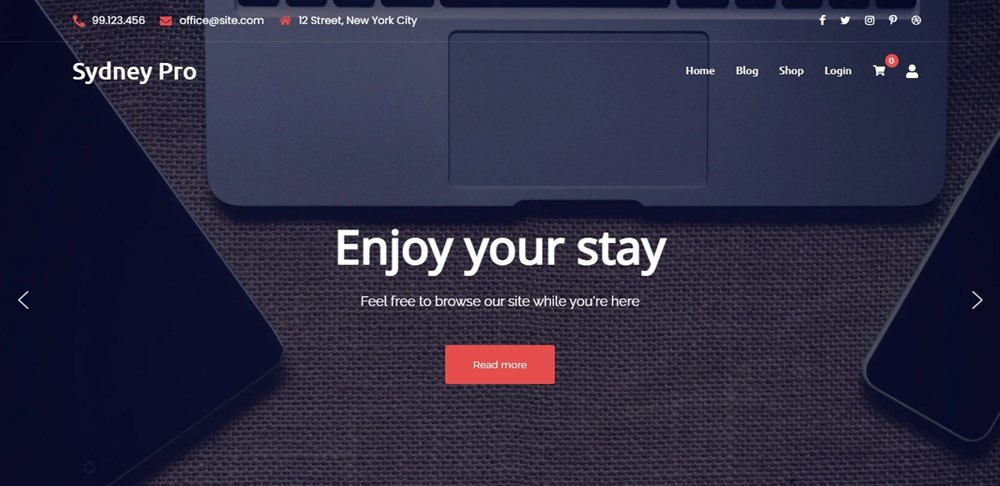 Sydney Pro is another multipurpose WordPress theme worth checking out. It has a range of demo websites that cover most niches, is compatible with most WordPress plugins including WooCommerce and comes with its own customizer to help you build pages with ease.
The designs cover most niches and represent a high standard of design with attractive aesthetics. Themes are also easy to use and to personalize and offer a range of customization options depending on what you need.
Pros of Sydney Pro:
Attractive demo designs covering most needs
Easy to install and use
Compatible with most WordPress plugins
Excellent documentation
Fully responsive
Cons of Sydney Pro:
Sydney Pro Pricing
Sydney Pro costs $59 per year up to $249 for a lifetime licence.
Opinion of Sydney Pro
Sydney Pro is a great looking theme with a lot going for it. There are a ton of customization options, lots of page elements you can add and it has great documentation. Hard to fault really!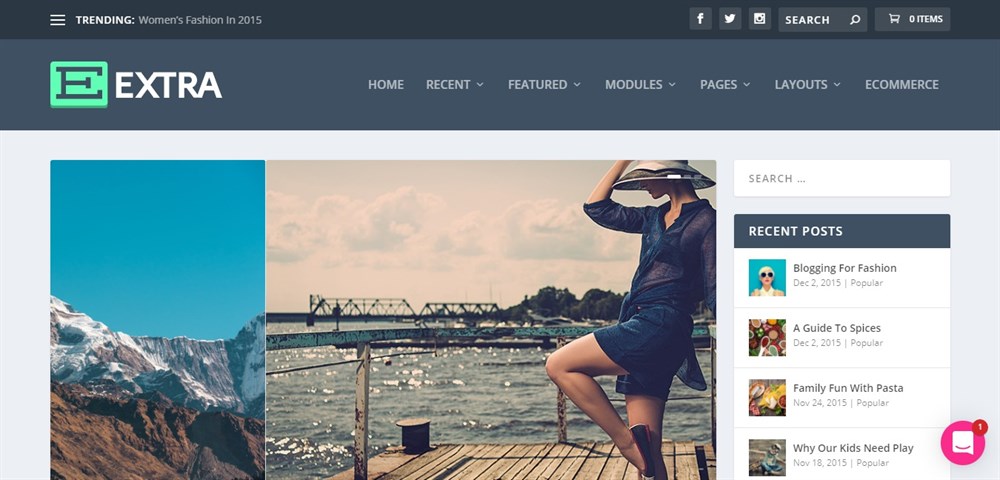 Extra is a standalone theme from the people behind Divi. It has a similar look and feel but is also different. It is set up as a magazine theme but has the opportunity to be any type of website you like with a little work.
Extra uses the Divi Builder to make page creation simple. It comes with a wide range of page elements, WooCommerce compatibility, an accessible user dashboard and impressive ease of use second only to Astra.
Pros of Extra:
Attractive multipurpose premium WordPress theme
Comes with Divi Builder
Lots of page elements in the box
Fully responsive
SEO-friendly
Cons of Extra:
Attractive but not amazing theme designs
Extra Pricing
Extra costs $89 per year or $249 for a lifetime licence.
Opinion of Extra
Extra is similar to Divi but also different. It's light, bright and flexible and could be anything you want. The package isn't quite as generous as some but still delivers decent value.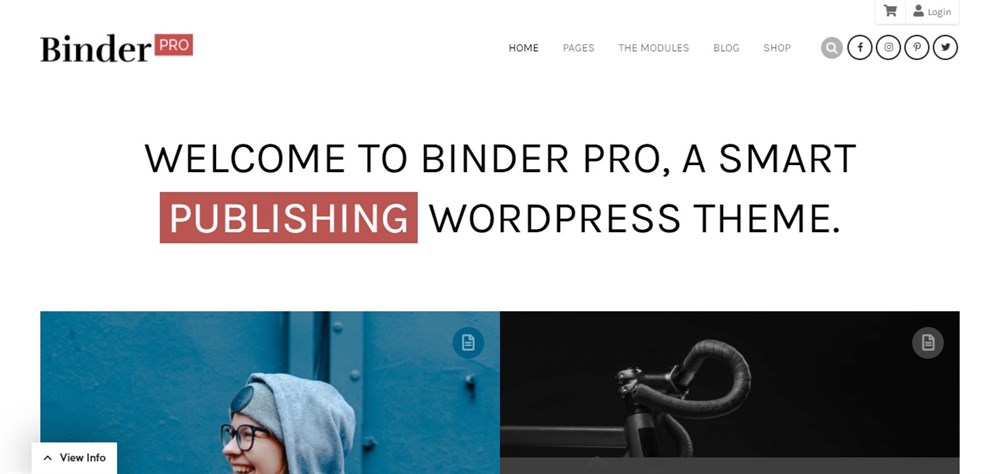 Binder Pro is a real step up in terms of design quality. You'll know this is a premium theme the moment you open the demo. With a range of demo websites to choose from, there is a style here to suit almost any use.
Each site has been well designed with smart colours and layouts, the demo comes translation ready and is compatible with most WordPress plugins. It also has a plethora of customization options covering every part of the page. Definitely one of the better premium WordPress themes in our list!
Pros of Binder Pro:
Attractive professional demo themes
Works with most WordPress plugins
Compatible with WooCommerce
Fully responsive
SEO friendly
Cons of Binder Pro:
More expensive than many other premium WordPress themes in this list
Binder Pro Pricing
Binder Pro costs $129 or $389 for a lifetime licence.
Opinion of Binder Pro
The quality of the Binder Pro demo themes is superb and each offers a simple way to install and use as your own. You do pay a little over the odds for that though.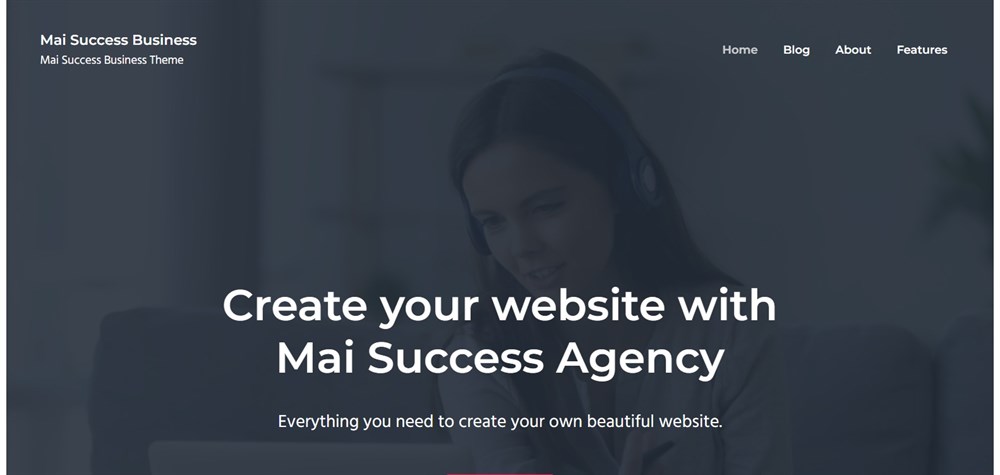 Business Pro is also called Mai Success for some reason. Despite that, it's an excellent business or agency theme with superb design and some really nice touches. This is a theme with a single demo but has the flexibility to be customized to suit almost any niche.
Business Pro/Mai Success uses the powerful Genesis Framework to provide fast loading pages, lots of personalization options and ease of use. Pages also load quickly and provide the opportunity to use a number of optional features. It is one of the best WordPress themes for business.
Pros of Business Pro:
Professional-quality demo design
Clean, modern aesthetic
Utilizes the powerful Genesis Framework
Fully responsive and SEO friendly
Great documentation
Cons of Business Pro:
Expensive
Single demo website only
Business Pro Pricing
Business Pro costs $129.99 or $360 per year.
Opinion of Business Pro
You pay a lot more for Business Pro than for Astra and only get one theme instead of over a hundred. But what you do get is well designed, well-balanced and delivers a very professional look.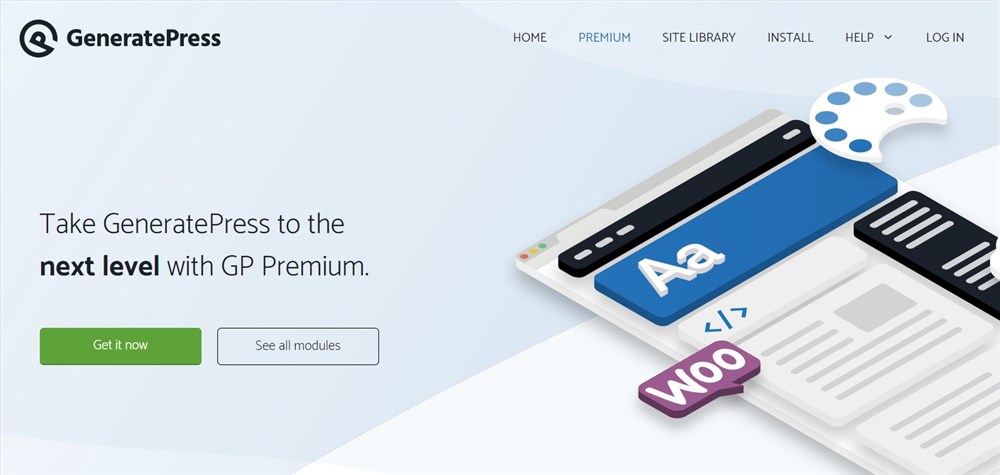 GeneratePress is a multipurpose premium WordPress theme that could literally be anything, for anyone. It's a flexible theme with a range of attractive demos, a wide range of colour and typography options and compatibility with most WordPress plugins.
It uses the WordPress Customizer for page building and is easy to use regardless of whether you know how to code or not. Some of the demos will need a little work to bring them up to the same quality as others here, but otherwise they are well worth exploring.
Pros of GeneratePress:
Lots of demo websites to choose from
Extensive customization options
Compatible with WooCommerce and other plugins
Uses the WordPress Customizer
Fully responsive
Cons of GeneratePress:
Drag and drop page builders offer certain advantages over the WordPress Customizer
GeneratePress Pricing
GeneratePress costs from $59 per year or $249 for a lifetime licence.
Opinion of GeneratePress
The GeneratePress demos are good but some of them are not great. If you can find one you like, you will find the theme easy to work with and easy to use. While commercial page builders may be the norm now, the WordPress Customizer still has a lot going for it.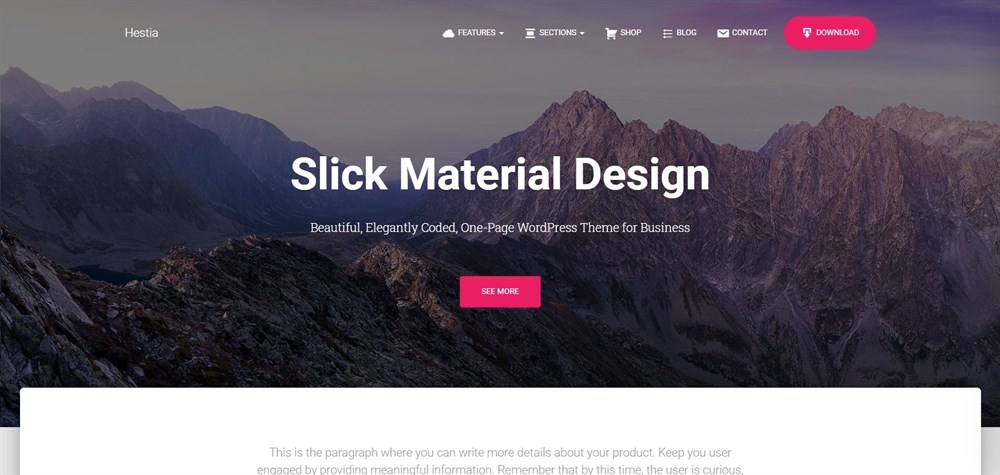 Hestia Pro is a regular in our top WordPress themes lists and for good reason. It's a well-coded theme that offers excellent performance, lots of customization options, compatibility with leading page builders and a modern flat design that resonates with the audience.
This is a multipurpose theme that will require a little work to build as a unique website but is worth the investment in time. It has great balance, some nice aesthetic touches and the freedom to build your pages however you like.
Pros of Hestia Pro:
Attractive demo template
Easy to use and to customize
Compatible with drag and drop page builders
WooCommerce compatible
Pages load quickly
Cons of Hestia Pro:
Demo designs are good but not amazing
Expensive for what you get
Hestia Pro Pricing
Hestia Pro costs from $93 to $270 per year.
Opinion of Hestia Pro
Hestia Pro loads quickly, has a ton of design features and offers all the design freedom you could need. If the style of the demos appeal, this premium WordPress theme is very easy to work with.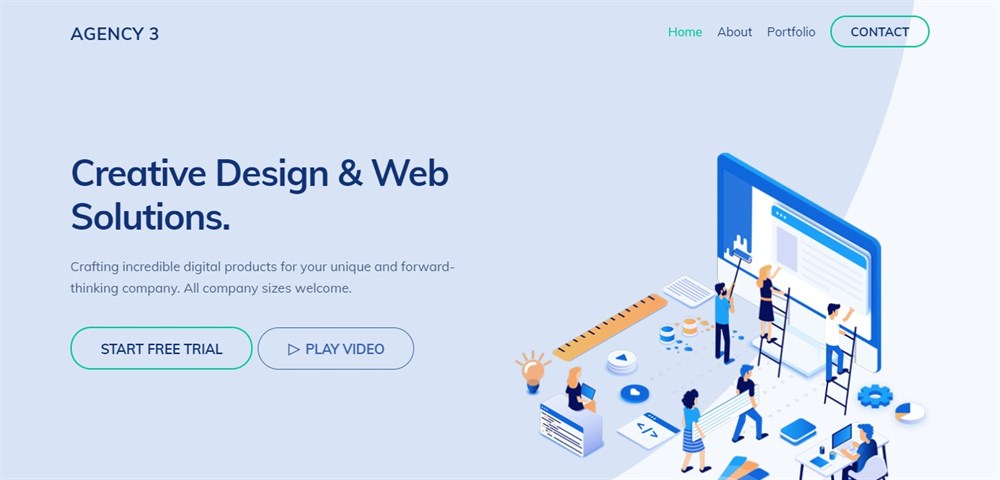 Ultra is a very flexible multipurpose theme that delivers everything you're likely to need. It uses the Themify Framework to provide drag and drop functionality and a multitude of design features and page elements. It's a well designed template with a lot of flexibility.
Ultra supports most WordPress plugins, including WooCommerce. The range and quality of the demo designs is very high and you can install them with a single click. This is definitely one of the best premium WordPress themes here!
Pros of Ultra:
Wide range of high quality demo websites
Themify Framework offers page builder functionality
Lots of page elements to choose from
Pages load quickly and are fully responsive
Compatible with WooCommerce
Cons of Ultra:
Themify Framework is yet another system to learn
Ultra Pricing
Ultra costs from $59 to $89 per year.
Opinion of Ultra
Ultra has a great range of demo themes and makes installing and customizing them simple. You have a ton of page elements to use and a range of plugins come with the theme. It is well worth experimenting with if you like the design.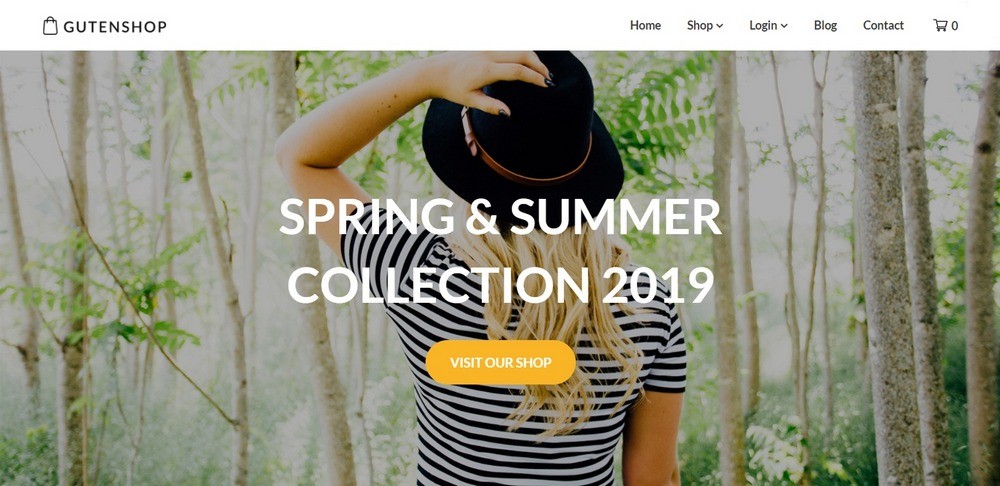 Gutenshop is a contemporary looking WordPress premium theme with a couple of great looking demos. They both have clean lines, sharp edges, lots of white space and all those features that would benefit an eCommerce store.
Gutenshop has a free version but premium offers a huge range of features including Elementor compatibility, live chat support, product sliders, social media integration and the ability to customize the demos or build your own layout from scratch.
Pros of Gutenshop:
eCommerce focused demo themes
Compatible with Elementor
Fully responsive and SEO optimized
Supports live chat
Full control over everything on the page
Cons of Gutenshop:
Design depends heavily on images for appeal
Gutenshop Pricing
Gutenshop costs $29 or $199 as one time purchases or $69 per year.
Opinion of Gutenshop
Gutenshop is a good looking WooCommerce theme with a lot going for it. You can control everything on the page and use a multitude of design tools to create a unique look so your store really stands out.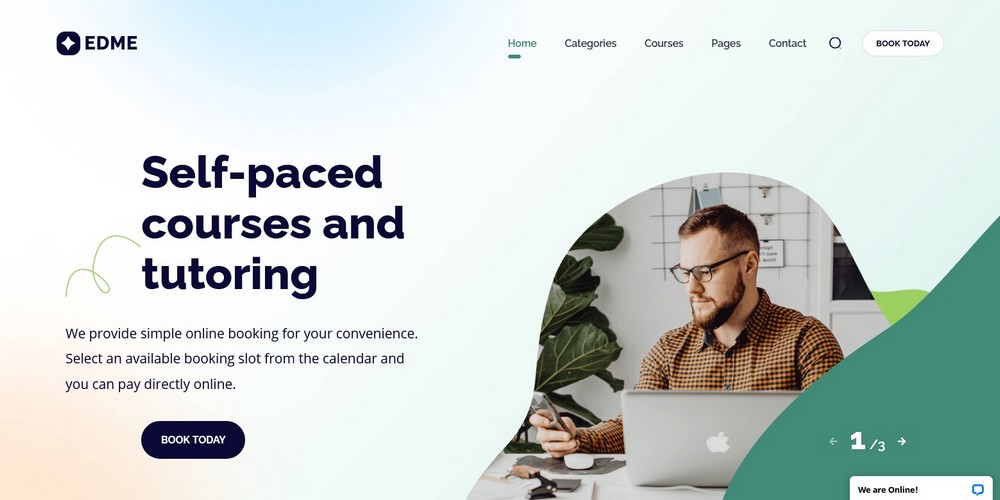 Edme is a premium theme for educators and coaches. It is not only visually appealing for students but also packed with awesome features. You can create and sell courses, get payments, and book appointments quickly and easily.
The theme is built with Elementor and is compatible with most plugins out there. It also includes the Stratum Elementor Widget that lets you include additional features in your pages. It also lets you add rich features like course ratings, reviews, author profiles, and a whole lot more.
You can add multiple courses with multiple mentors on the same website and delivers the high quality your students expect, which is why it's in our list.
Pros of Edme:
User-friendly website design
Multiple mentor signups
Flexible mentor schedules and course length
Student-friendly booking wizard
Manage assignments and class projects
Cons of Edme:
The website might become slow considering the features that you may need to add
Edme Pricing
This theme costs $79 for a single license and $139 for unlimited websites.
Opinion on Edme
Edme covers everything an education website needs. Layouts for categories, teacher profiles, rich course and mentor descriptions, online bookings, and a lot more. It could be an excellent choice for both individual creators or schools and educational institutions that have multiple teachers.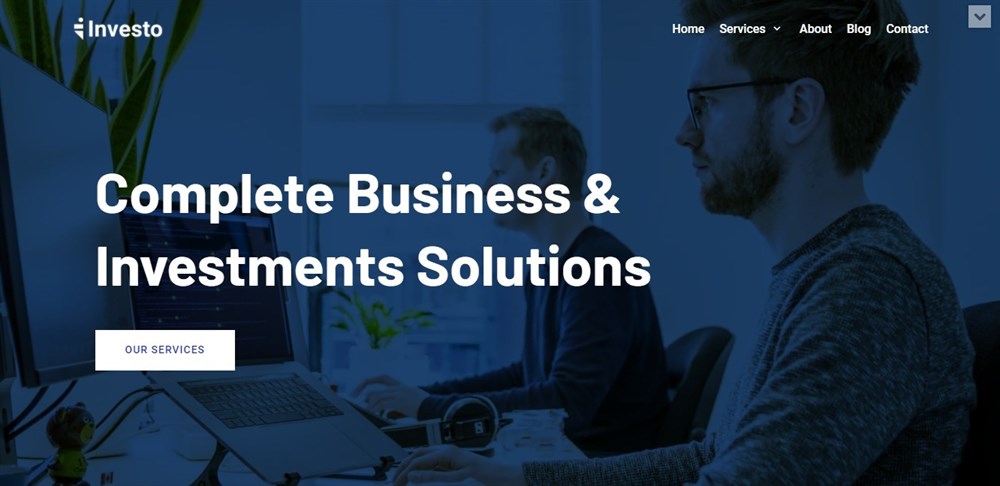 Neve is a modern multipurpose theme that has a number of high quality demos that cover most popular niches. It's a mobile-first theme so works flawlessly on all screen sizes and delivers a superior user experience regardless of device used.
The demo designs are all well balanced and include competent colour choices, compatibility with most drag and drop age builders, great typography and a variety of page elements depending on the niche. Pages also load quickly and the theme as a whole is compatible with most WordPress plugins.
Pros of Neve:
Lightweight design with fast loading pages
Full documentation and support
Modern design themes covering many niches
Compatibility with most WordPress plugins
Mobile-first design
Cons of Neve:
Will take work to make it truly original
Neve Pricing
Neve costs from $90 up to $215 per year.
Opinion of Neve
Neve is a top performer and one of the best premium WordPress themes here after Astra. Designs are modern and appealing and page builder compatibility means customization is simple and fast. It's a top performing template and one well worth checking out.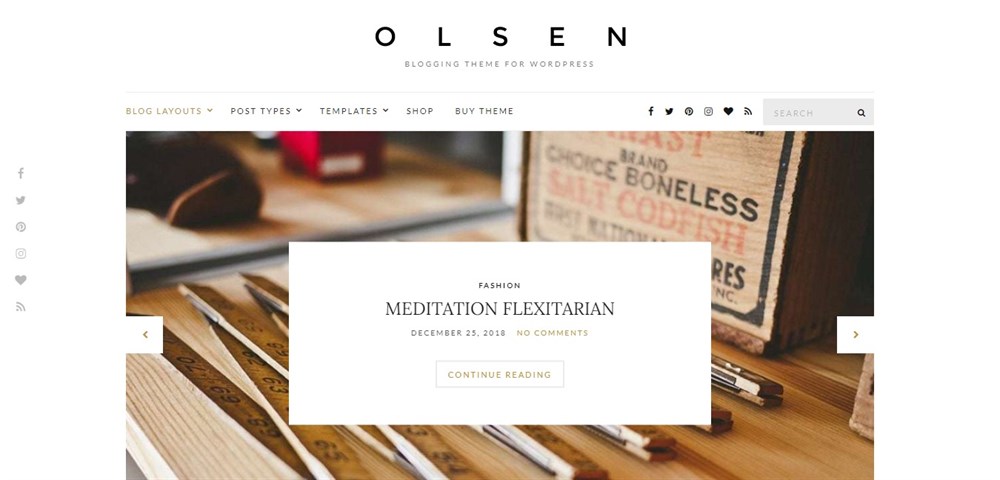 Olsen is a premium blog theme that could be so much more. It has magazine elements, eCommerce elements and more as well as blog features. It's a well designed theme with a lot to like.
We particularly like the flat design and contemporary colour scheme. Along with some clever font choices, it gives the theme a genuine appeal ideal for current audience tastes.
Pros of Olsen:
Attractive design with lots of flexibility
Works with the WordPress Customizer
Lots of opportunities for customization
SEO optimized with fast loading pages
Compatible with WooCommerce
Cons of Olsen:
Not a lot to criticize here
Olsen Pricing
Olsen costs from $34.30 per year up to $174 for a lifetime licence.
Opinion of Olsen
Olsen is a very current design that reflects user tastes to the max. It comes with lots of opportunity for customization and could be part blog, part news and part eCommerce site, or something completely different. It's entirely up to you.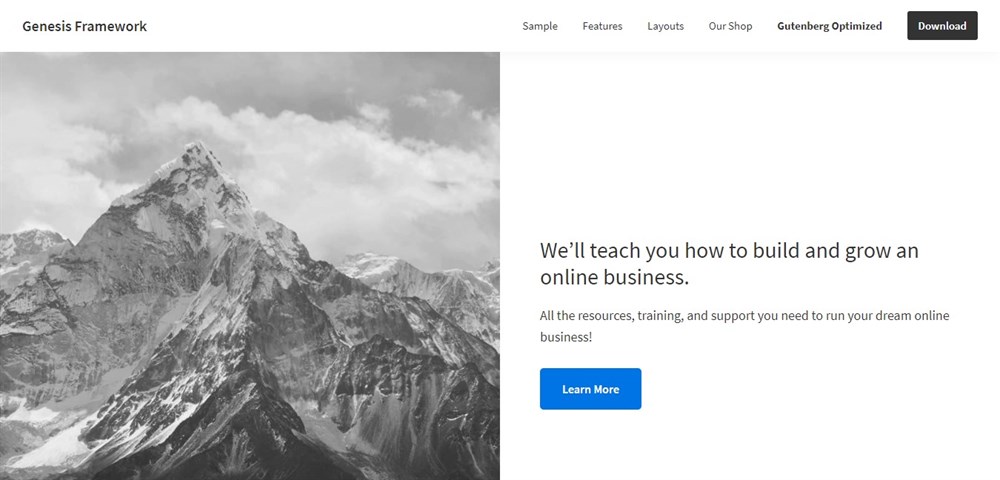 Genesis is the core theme of the Genesis Framework. It's a very simple monochrome design that showcases what the framework is capable of. The demo is set up as a blog but could be tweaked to be a business or agency website in no time.
Genesis brings a range of customization options, its own theme customizer and one-click installation. This demo will require some customization to make it your own but also provides all the tools you'll need to do it.
Pros of Genesis:
Pared back monochrome theme
The core theme of the Genesis Framework
Pages load very quickly
Compatible with most WordPress plugins
Lots of customization options
Cons of Genesis:
Template will require some work to make it shine
The price
Genesis Pricing
Genesis is available with the Genesis Pro package that costs $360.
Opinion of Genesis
While a standalone theme, Genesis is more a showcase of what's possible. It isn't really designed to be sold on its own and is more part of the framework than anything else. That said, if you already use the Genesis Framework, this theme is already available.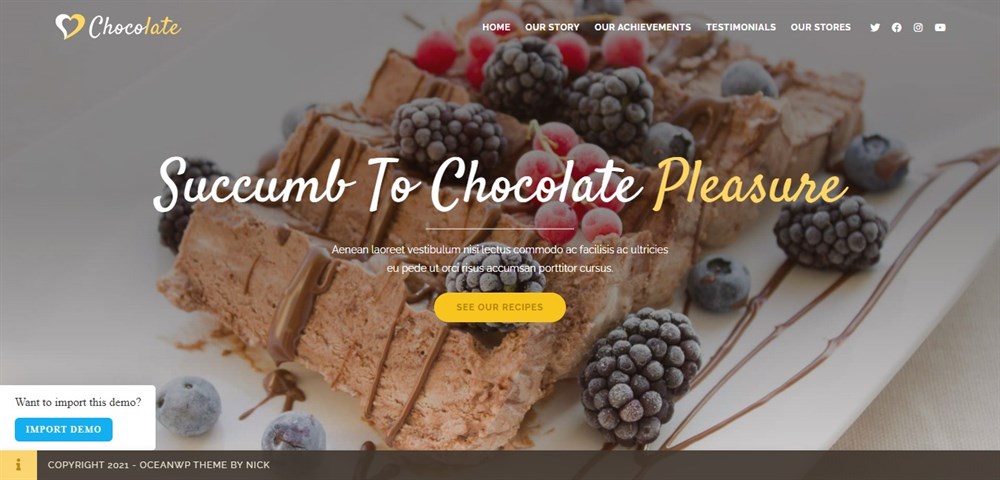 OceanWP is a top performing WordPress premium theme with a bunch of well designed themes under its belt. Those themes are attractive, modern and look professional enough to be used right away.
OceanWP is compatible with WooCommerce and most of the WordPress plugins you'll want to use. It is also fast, translation-ready and optimized for SEO. It offers great value and could be the ideal option if you like the aesthetics!
Pros of OceanWP:
Wide selection of pro quality demos
Fully responsive with fast loading pages
Compatible with leading page builders
Optional extensions available to add features
Great support and documentation
Cons of OceanWP:
Very little to criticize here
OceanWP Pricing
OceanWP costs from $39 to $129 per year.
Opinion of OceanWP
OceanWP is well designed, well priced and well executed. With a selection of attractive demo websites, page builder compatibility and decent support, you're in good hands with OceanWP.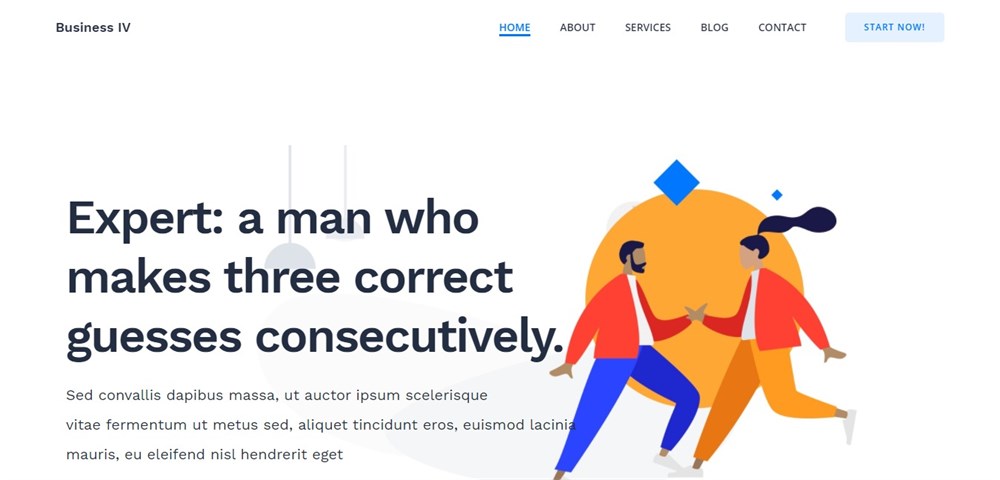 Colibri is another product deserving of its place in our list of best premium WordPress themes. Demos are colourful, well designed, modern and cover a multitude of niches. They are also easy to use and to customize, which is a real benefit.
Colibri works with the WordPress Customizer to provide customization options and includes a wide range of elements within the core package. Pages load quickly and the user and visitor experience are first class.
Pros of Colibri:
Well designed WordPress theme covering many niches
Works with the WordPress Customizer
Fast loading and SEO optimized
Supports most WordPress plugins
Can utilize the Colibri cloud platform
Cons of Colibri:
More expensive than some themes here
Colibri Pricing
Colibris costs from $94 to $240 per year.
Opinion of Colibri
Colibri is a very competent premium WordPress theme that delivers a lot for the money. Themes are attractive, pages load fast and the overall package looks and feels good when you use it.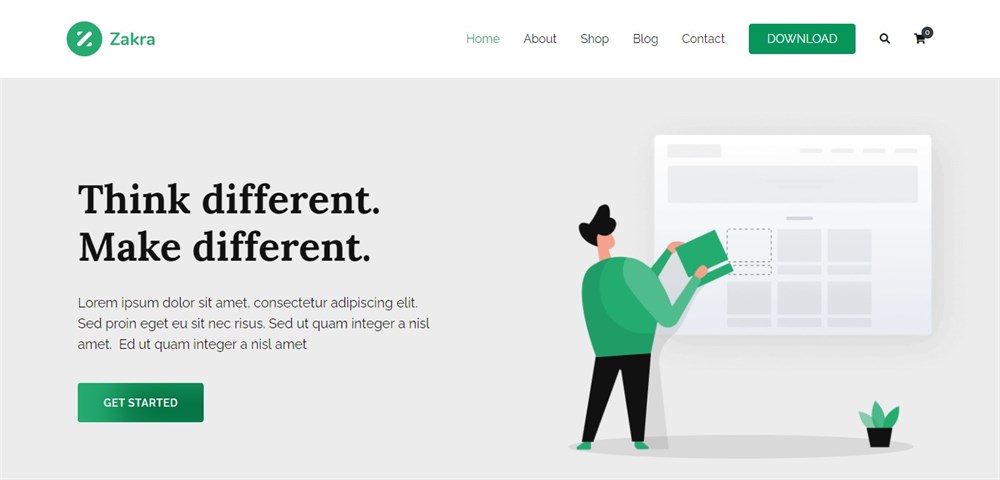 Zakra is a top performer and well worth exploring if you're in the market for WordPress premium themes. With a series of professional looking demo websites, compatibility with Brizy, Gutenberg and Elementor page builders and excellent support, you have everything you need right here.
Demo websites cover a range of niches and all represent a good eye for design, modern typography and good use of white space. Pages load fairly quickly and integrating WooCommerce into Zakra is a breeze. It's hard to criticize this theme, so we won't.
Pros of Zakra:
Well designed demo templates ready to install and use
Supports leading drag and drop page builders
Fast loading pages
Supports WooCommerce and most WordPress plugins
SEO friendly and RTL ready
Cons of Zakra:
Zakra Pricing
Zakra costs from $129 up to $384 per year.
Opinion of Zakra
Zakra is a very well designed WordPress theme with access to a range of customization tools, compatibility with leading page builders and everything you need to build and run a website.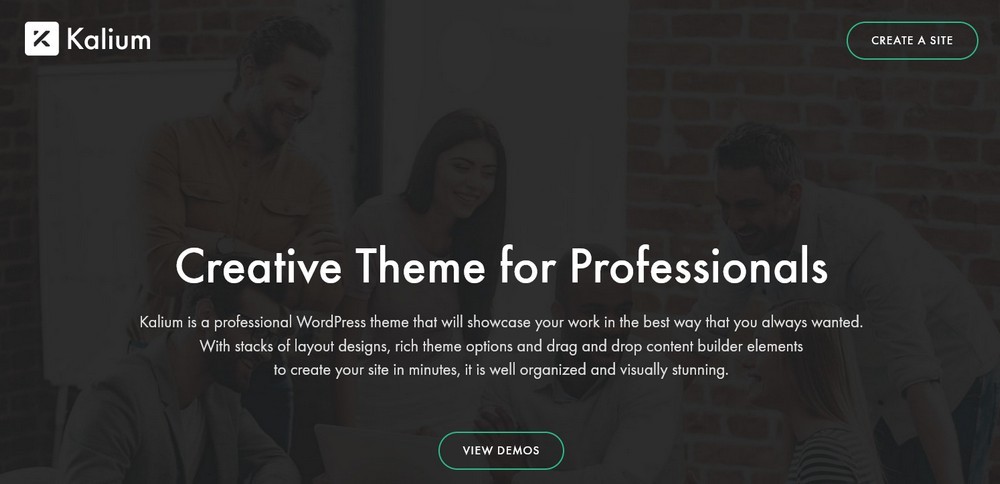 Kalium is a premium WordPress theme designed for professionals. It comes with a number of features such as portfolio styles, custom elements, hover effects, and lightbox effects.
The theme comes with some pre-installed premium plugins like WP Bakery, Slider Revolution, LayerSlider, ACF Pro, Product Filter for WooCommerce, and Product Size Guide. It is compatible with many popular plugins such as Elementor, WooCommerce, Loco Translate, WPML, and many more.
Pros of Kalium:
The clean and beautiful design makes it the best minimal WordPress theme
Multiple layouts for portfolio, shopping, and blogging
One-click website importer
Supports multi-language 
Comes with many premium plugins, preinstalled
Cons of Kalium:
Some users complained that it may conflict with WordPress updates
Kalium Pricing
This theme costs $29 for a lifetime license and comes with 6 months of support.
Opinion of Kalium
One of the things that make Kalium stand out is its minimalist design. The developers crafted this theme for professionals, businesses, and agencies and it shows. The theme delivers the right interface for all of them.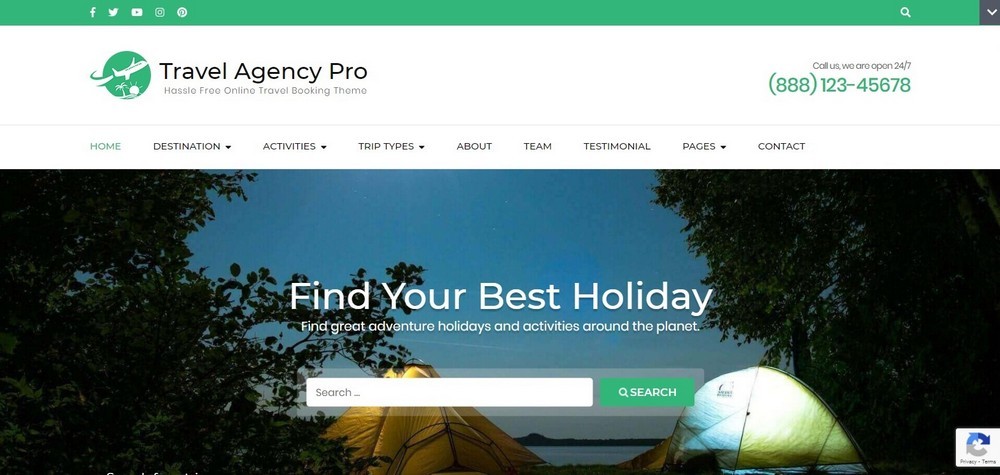 Travel Agency Pro is a premium theme for travel agency websites. The design is attractive and effective, with 12 homepage sections to showcase travel products with a carousel-based Categories section, Best Seller Packages section, Why Book With Us section and Featured Trips section.
The theme provides an excellent user interface for you to start promoting travel or selling travel products out of the box. It's also compatible with the powerful WP Travel Engine plugin, WooCommerce, WPML for translation and most WordPress plugins.
Pros of Travel Agency Pro:
Intuitive user interface
Compatible with WP Travel Engine
Highly customizable including 600+ Google Fonts
One-click demo import
Polylang and WPML compatible
Cons of Travel Agency Pro:
You need the WP Travel Engine to make the most of it, which is a freemium product
Travel Agency Pro Pricing
This theme costs $59 per year or $99 for a lifetime license.
Opinion of Travel Agency Pro
Travel Agency Pro uses simple design elements to create a dynamic feel perfect for a travel agency website. You get the right combination of homepage sections to showcase travel, and the booking system offers commercial opportunities when used with the WP Travel Engine plugin.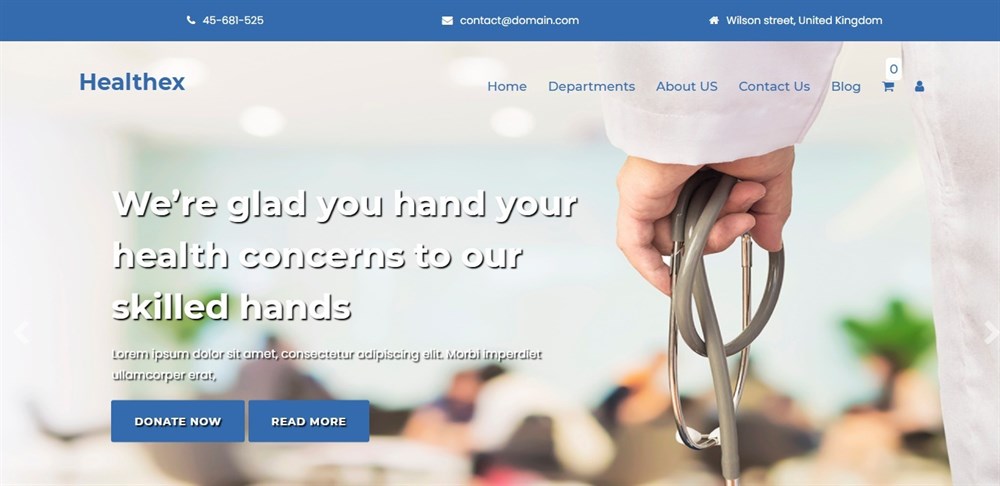 PopularFX Pro is a series of theme templates that cover a variety of niches. Each has a modern aesthetic with modern appeal and a professional appearance, ideal for blogs, businesses, agencies or for any use you can think of.
Each template offers clean design, some nice typography and layouts and easy accessibility. As PopularFX Pro is a collection rather than a single template, it is difficult to outline exactly what you get. Suffice to say, each theme comes with most of what you'll need included in the price.
Pros of PopularFX Pro:
Family of well designed WordPress premium themes
Some attractive designs covering many niches
Compatible with most WordPress plugins including WooCommerce
Fully responsive designs
One click demo importer
Cons of PopularFX Pro:
Not all themes are clear about page builder support
PopularFX Pro Pricing
PopularFX Pro themes are priced from $29 upwards.
Opinion of PopularFX Pro
The range of PopularFX Pro is of a very high quality. Each includes the option to customize as you please and will be compatible with most of your favourite WordPress plugins. They are genuinely hard to fault at this price.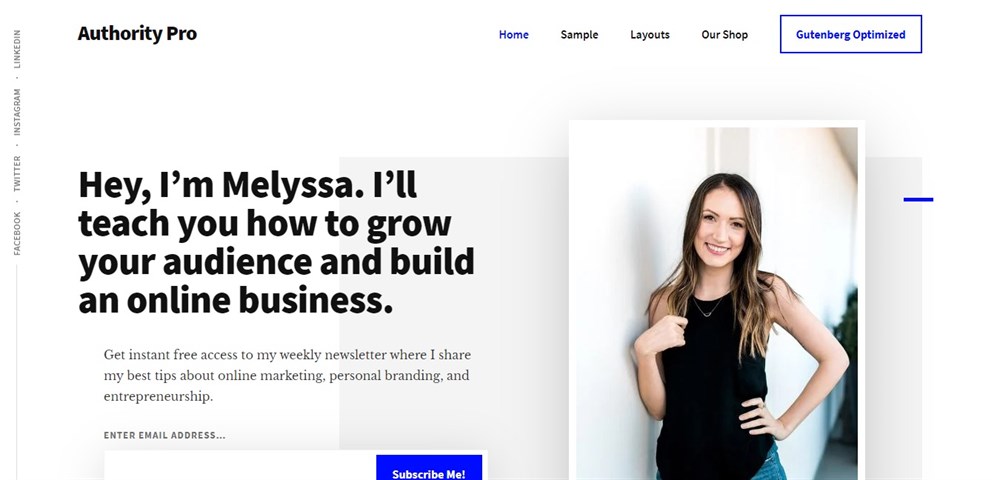 Authority is a freelancer or agency website designed to showcase you, your talent or your work. It's a simple WordPress theme with a nice layout, fast loading pages, some excellent imagery and lots of customization options.
This is a Genesis Framework theme so will be easy to use, simple to customize and will work with most WordPress plugins you care to use. The theme is responsive, attractive and could be turned into something genuinely special with a little work.
Pros of Authority:
Modern theme with a minimalist touch
Simple design with excellent typography
Uses the Genesis Framework
Lots of customization options
SEO friendly with fast loading pages
Cons of Authority:
Not the cheapest WordPress premium theme in this list
Authority Pricing
Authority costs $129.
Opinion of Authority
Authority is simple in a good way. It's almost minimalist but not quite. The demo uses a simple colour palette and some nice imagery to create what is an attractive theme.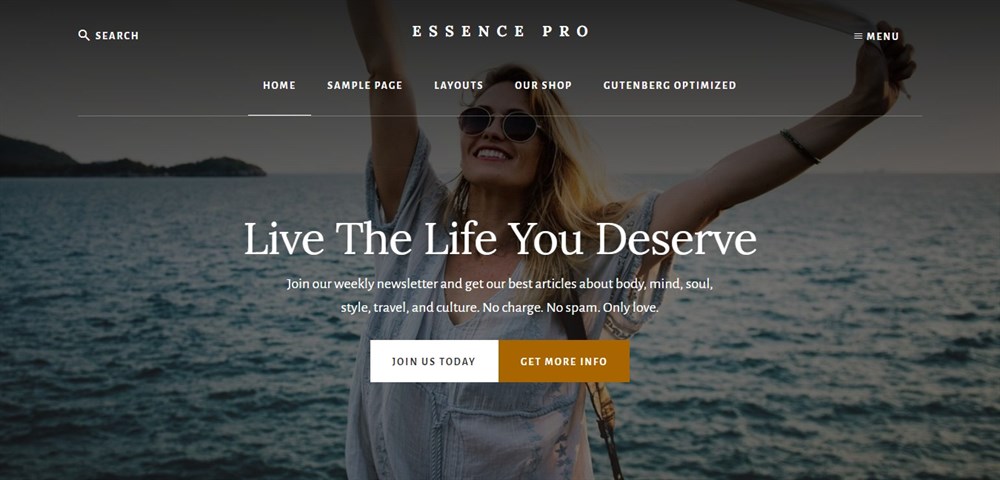 Essence Pro is a contemporary premium WordPress theme with a nice colour palette and page layout. The main demo is a lifestyle blog but you could repurpose it for almost any use you can think of with a little work.
As Essence Pro uses the Genesis Framework, customization is simple. It uses a page builder to make short work of switching it up and changing colours, typography or anything you like. The theme is also fully responsive and SEO friendly, providing even more reasons to try it.
Pros of Essence Pro:
Light, well balanced theme demo
Flexible enough to suit many niches
Uses the Genesis Framework
Fast loading pages
Excellent documentation
Cons of Essence Pro:
Essence Pro Pricing
Essence Pro costs $129.99.
Opinion of Essence Pro
Essence Pro has an attractive, contemporary look with some very attractive features. It also has the scope and the tools to be customized to your personal tastes with very little work.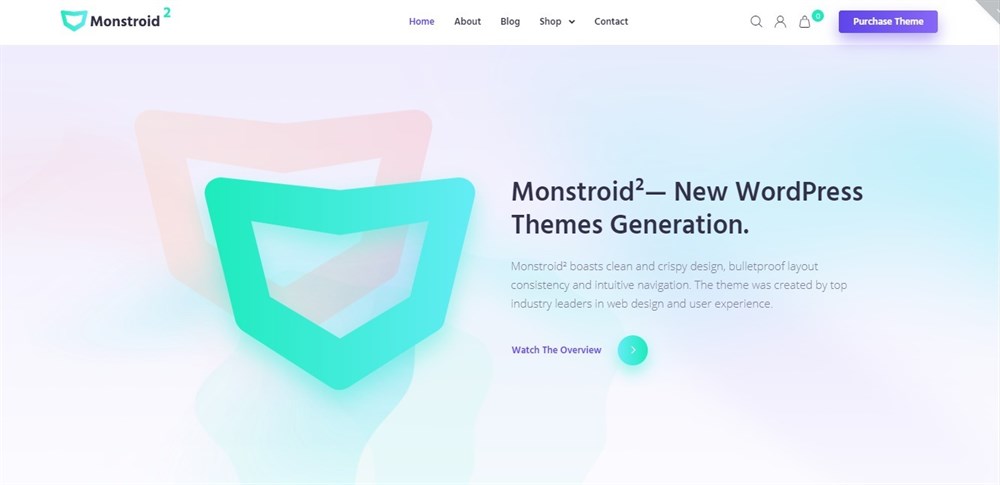 Monstroid2 is the successor to the very popular Monstroid. It's a modern multipurpose theme with some very appealing demos, one click demo install, support for most WordPress plugins and drag and drop page builders.
The main theme is light, attractive and loads quickly. You get a selection of features to customize, personalize and revolutionize your theme and Elementor compatibility means you don't have to touch any code to do it.
Pros of Monstroid2:
Attractive design with some nice touches
Elementor page builder is a plus
Lots of customization options built-in
Includes some leading plugins like JetElements and JetBlog
Good documentation and support
Cons of Monstroid2:
Not the fastest loading pages available
Monstroid2 Pricing
Monstroid2 costs $75.
Opinion of Monstroid2
Monstroid2 is a worthy successor to the original and you can quickly see why it is highly rated. The design is very competent and can be turned into literally anything you like. It's genuinely hard to fault.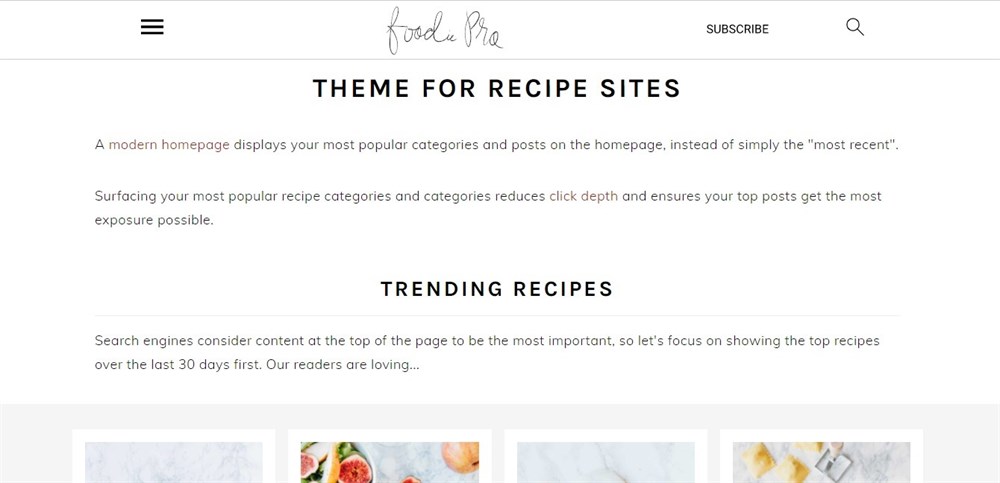 Foodie Pro is a minimal design for food blogs or recipe websites. It uses pared back design with a simple colour palette and typography to provide enough interest without getting in the way of the content. It's an utterly modern design popular with many demographics.
The design is simple, with an uncluttered page that centres on the content. It uses the WordPress Customizer builder for design and the WP Recipe Maker Plugin for some page elements. If you like things simple but still effective, this is a theme to try.
Pros of Foodie Pro:
Clean, elegant design with a minimalist touch
Lots of customization options
Includes the WP Recipe Maker Plugin
Responsive and fast loading
Uses the Genesis Framework
Cons of Foodie Pro:
Foodie Pro Pricing
Foodie Pro costs $129.99.
Opinion of Foodie Pro
Foodie Pro is very of the now. There are some leading lifestyle and food websites out there using this style of simple design to great effect. The design is competent and could work well for many niches.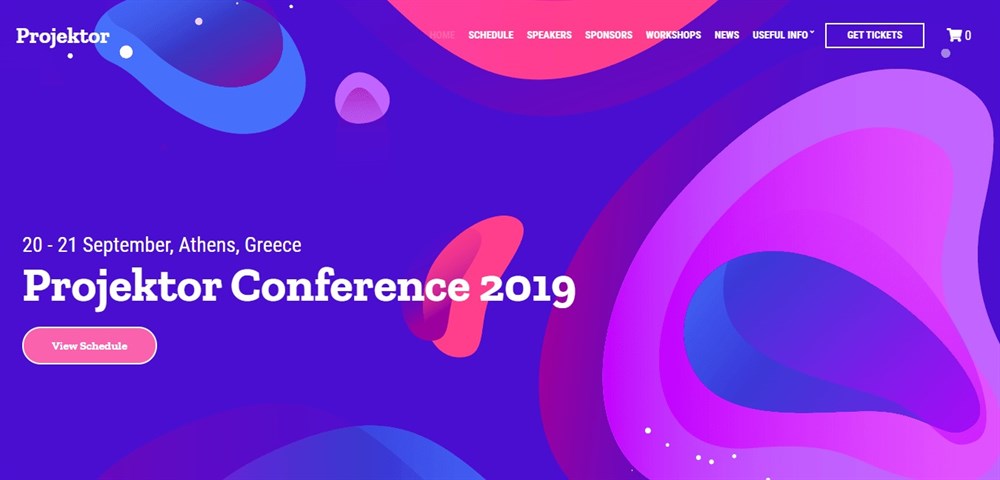 Projektor is a vibrant premium WordPress events theme that makes an immediate impact. It's a feature-rich theme with timelines, event highlights, sessions, speakers and sponsor elements and Beaver Builder, Elementor or Divi Builder compatibility.
While the demo is very competent, you have the scope to change everything about it if you want. The page builders make short work of that while wide support for other WordPress plugins means you won't be left out in the cold when it comes to adding features.
Pros of Projektor:
Attractive demo design that could work right away
Compatibility with leading page builders
Extra elements relevant to the niche
Fast loading, SEO friendly pages
Compatible with most WordPress plugins
Cons of Projektor:
You will need to be careful when customizing so as not to lose the feel
Projektor Pricing
Projektor costs from $34 per year up to $174 for a lifetime licence.
Opinion of Projektor
It's hard to not like Projektor. It's happy, vibrant and welcoming and even in default guise, works well for its chosen niche. You do have page builder compatibility though so you could literally turn this into anything.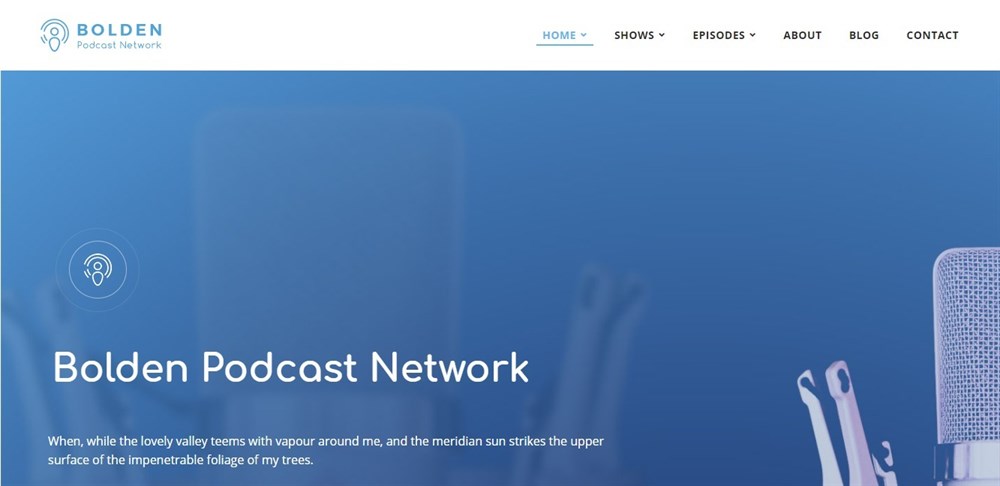 Bolden is a podcast template that holds its own against these other premium WordPress themes. It's calm, professional and sets you at ease the moment you land on the page. It also includes some neat audio player features ideal for its stated niche.
Bolden uses the WordPress Customizer to personalize and has some audio and video specific display options that many other themes don't have. It also supports other WordPress plugins and has good performance too!
Pros of Bolden:
Ideally suited to its chosen niche
Audio and video elements included
Attractive design with a calm feel
Compatible with WordPress Customizer
SEO friendly
Cons of Bolden:
Very narrow niche appeal
Costs a lot for a single theme
Bolden Pricing
Bolden costs from $69 per year up to $389 for a lifetime licence.
Opinion of Bolden
Bolden is a superb WordPress theme with a professional persona and some nice audio and video touches. If this is your niche, you would do well to try this theme out as it goes places other themes cannot reach.
What to Consider Before Buying a Premium WordPress Theme?
We touched on what to look for when you're in the market for premium WordPress themes earlier. But now you have an idea of what's out there, let's get specific.
Check if It Fits Your Needs
All premium WordPress themes will have a live demo you can explore to get a feel for it. That demo is only one version of what most themes can be. But, make sure it could be what you want it to be.
Check compatibility with page builder plugins, other WordPress plugins and any existing page elements or customizations you currently use.
Also make sure the theme is actually capable of doing what you want it to do!
Active Installs / Sales
Premium WordPress themes are judged on many things but sales are a key metric. A poorly performing website won't have many sales and that should be a warning sign. That's especially true if the theme has been around a while and has only sold a few dozen copies.
Astra has over 1.2 million active installs. That alone should tell you all you need to know!
User Reviews and Ratings
Don't just take a reviewer's word for it either. Look at a cross section of reviews, look at customer reviews and perform your due diligence before buying your theme.
Be careful to recognize WordPress theme reviews written purely for commission or affiliate purposes. You'll soon recognize them as they never say a bad word about anything they review!
Post-Sale Support
You only know the value of customer support when you need it most. As well as looking at reviews of the theme itself, look at reviews of the developer. If they have a reputation for delivering solid support, you're all good.
If they don't and you think you might need support, be very careful what theme you buy.
Compatibility With Other Plugins
One key strength of WordPress is the ability to unleash its true power using plugins. All premium WordPress themes should be compatible with most, if not all, WordPress plugins.
If you use and love a specific plugin, make sure your new theme of choice will work with it. If the marketing blurb doesn't specifically say so, ask a pre-sales question of the developer.
If they are worth dealing with, they will respond quickly.
Multilingual Ready
English is the dominant language online but it is far from the only language. We are living in a global economy and your website needs to cater to that.
Many premium WordPress themes will be RTL-ready or translation ready. That means it will be easy to use a translation plugin and integrate languages within the pages without spoiling the layout.
Easy Demo Installs
Like the look of a particular demo template? If the premium WordPress theme you choose supports one click install, you can use that template with dummy content and customize it to your needs.
It's the fastest way to build pages and is one thing only the best premium WordPress themes support.
Pricing
According to Kinsta, the average price for premium WordPress themes is around $59. Some of the themes in this list are more than that and some are less.
When you consider WordPress themes, it is actually better to think about value rather than price. Does the theme offer good value? Do I get everything I need in the box? Will I have to make other purchases to fully utilize the theme? And so on.
Money Back Guarantee
The best premium WordPress themes will offer a money back guarantee should you not like what you get.
In an ideal world, you should never need to claim this but it's a comfort to know that you can recoup your investment should you need to.
Why You Should Avoid Pirated WordPress Themes?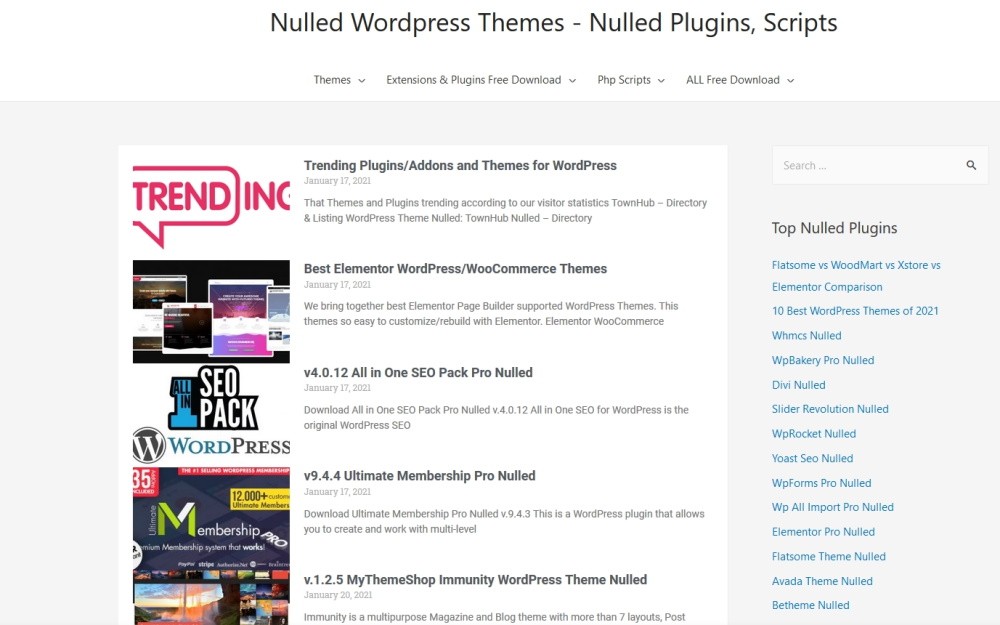 When money is tight, it can be tempting to use a pirated copy of a WordPress theme rather than using a free version or waiting until you can afford it.
That could be a big mistake.
Often referred to as 'nulled themes', these free downloads could include more than you bargained for.
We'll give you three good reasons why piracy is a bad idea:
Malware
Lack of updates
Negative trust and SEO impact
Malware
Many pirated WordPress themes include some unexpected extras like malware. Infecting premium products with malware and offering them for free is a popular tactic to spread infections among computers.
WordPress themes are a key target because they already include code and the majority of users won't be able to tell the difference between malware code and theme code.
Lack of Updates
Frequent updates are one key benefit of premium themes over free themes and the same is true here. If you download a nulled theme, the links to the developer are broken and you have no opportunity to update the theme.
When those updates can significantly improve speed, user experience and add new features, that's a significant downside.
Negative Trust and SEO Impact
Many pirated WordPress themes will include hidden links back to a website you don't know or would normally trust. If search engines identify links like this, they won't trust your website either, which will negatively impact your SEO.
Trust plays a huge part in SEO and anything you do to compromise that could have serious consequences!
Summary
So now you know why premium WordPress themes are worth the investment, what to look for and why you shouldn't pirate them.
You also have a good idea of the 28 best premium WordPress themes available in 2022 and their pros and cons.
Whatever type of website you're building, whatever your niche, we are sure there is a theme here to suit!
Do you use any of these premium WordPress themes? Know of any other reasons to choose a premium theme over a free one? Have anything else to add?