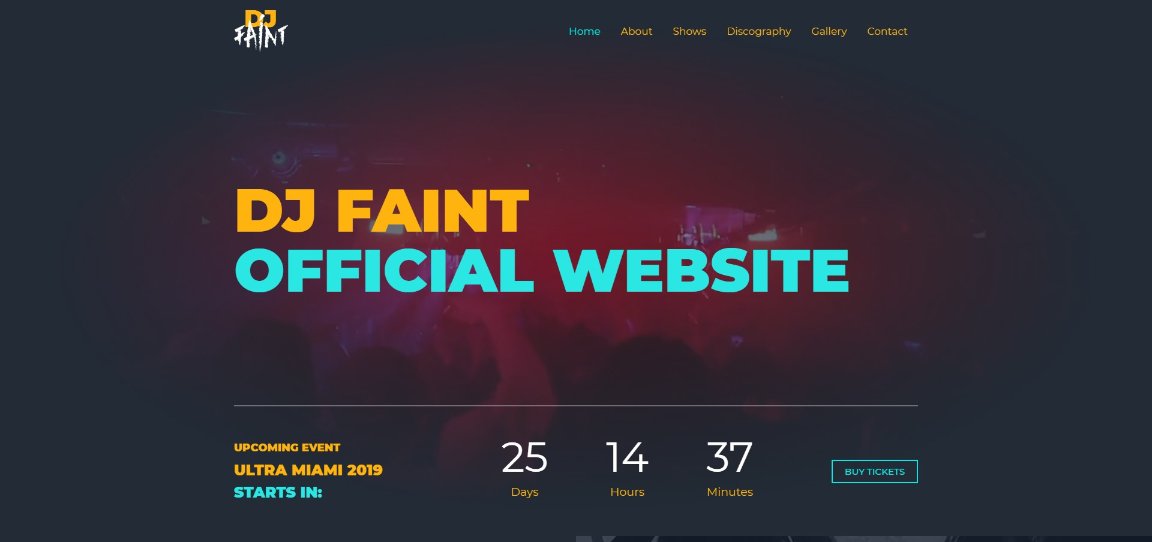 Some websites need to fit in. Others need to deliver the experience the audience expects, while others still have more freedom. It's those latter websites that can afford to use creative WordPress themes.
Creative WordPress themes are designs that stand out, that dare to be different and that make your website memorable for all the right reasons. They are no one thing and no single type of theme. They cover all niches and all styles but manage to stand out from the crowd with ease.
Those creative WordPress themes are what this page is all about. We are showcasing 32 of the most creative themes around.
Themes that manage to be different while still being usable. Themes that offer originality in an ocean of conformity and that balance creativity with usability and still manage to fulfill their core purpose.
All so your brand and your website is more memorable than the competition!
Getting Started With Creative WordPress Themes
For those of you planning to launch your first venture, let's spend a minute going over what you need to build and launch a fully operational website.
Whether you're launching a business, hobby website, podcast site or something else, the requirements are exactly the same.
Those requirements are:
Domain
Hosting
WordPress
WordPress Themes
WordPress Plugins
Domain
The domain name is the www. address you type into a browser to visit a website. You rent these from domain registrars, usually a web host and pay annually or biannually.
A good domain name should be simple to say and remember, reflect your business or organization and include relevant keywords that identify what the site is all about.
Web Hosting
Web hosting is the server space you rent to install your website onto. That server will have a direct line to the internet so the world will be able to visit your site using the domain name you choose.
WordPress
WordPress is a CMS, Content Management System. It's the system behind a website that provides the framework where you can build pages, add features, publish posts and all that good stuff.
WordPress is free and open source. Some web hosts will install it for you when you buy web hosting. Some will provide an installer you can use to set it up yourself.
WordPress Themes
WordPress themes sit on top of the framework to add a little beauty and pizazz to your site. The CMS does come with some basic designs but third-party WordPress themes can make it come alive.
There are hundreds of thousands of WordPress themes out there which is why we write these 'best of' guides.
WordPress Plugins
WordPress plugins add functionality to the core CMS. WordPress comes with some default tools but its modular nature means you can bolt on extra features using plugins.
Again, there are hundreds of thousands of WordPress plugins. If it confuse you then you should check our must have WordPress plugins article!
Best Creative WordPress Themes
We have spent the longest time going through some of those hundreds of thousands of options to come up with a curated list of just 32 of the best creative WordPress themes.
All will be fully responsive, compatible with most WordPress plugins, be compatible with drag and drop page builders like Elementor or Beaver builder and deliver the experience you expect.
If you're looking for a theme that stands out from the crowd while still delivering an exceptional experience, you'll find it here!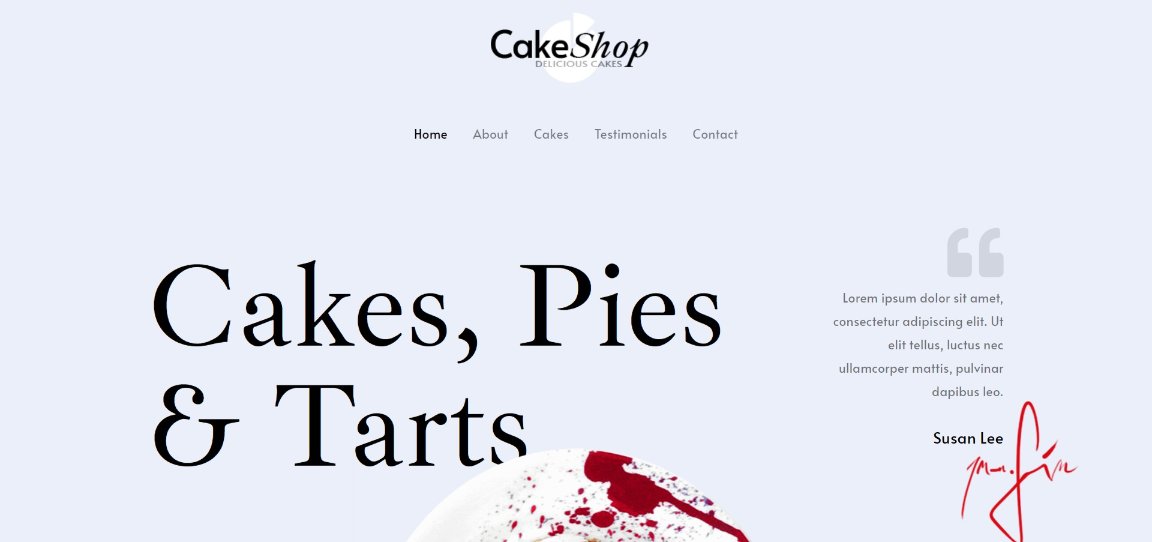 Astra has dozens of creative WordPress themes covering most niches. The designs really stand out thanks to great colour choices, superb imagery and a real eye for design. Some of the themes are free while others are premium. Each delivers the impact you're looking for to help you remain memorable.
We particularly like Cake Shop as a creative theme. First, who doesn't like cake? Second, the mixture of simple colours and bold images and that very clever parallax effect down the demo page works exceptionally well.
We also rate Disc Jockey as a creative theme. It's bold, uses strong colours and works exceptionally well for its chosen niche.
Even though Astra provides a raft of attractive demo templates, it also has support for drag and drop page builder plugins so you can create your own. You can also fully customize the demo templates, add features with plugins and deliver your very own experience to your visitors with the minimum of fuss.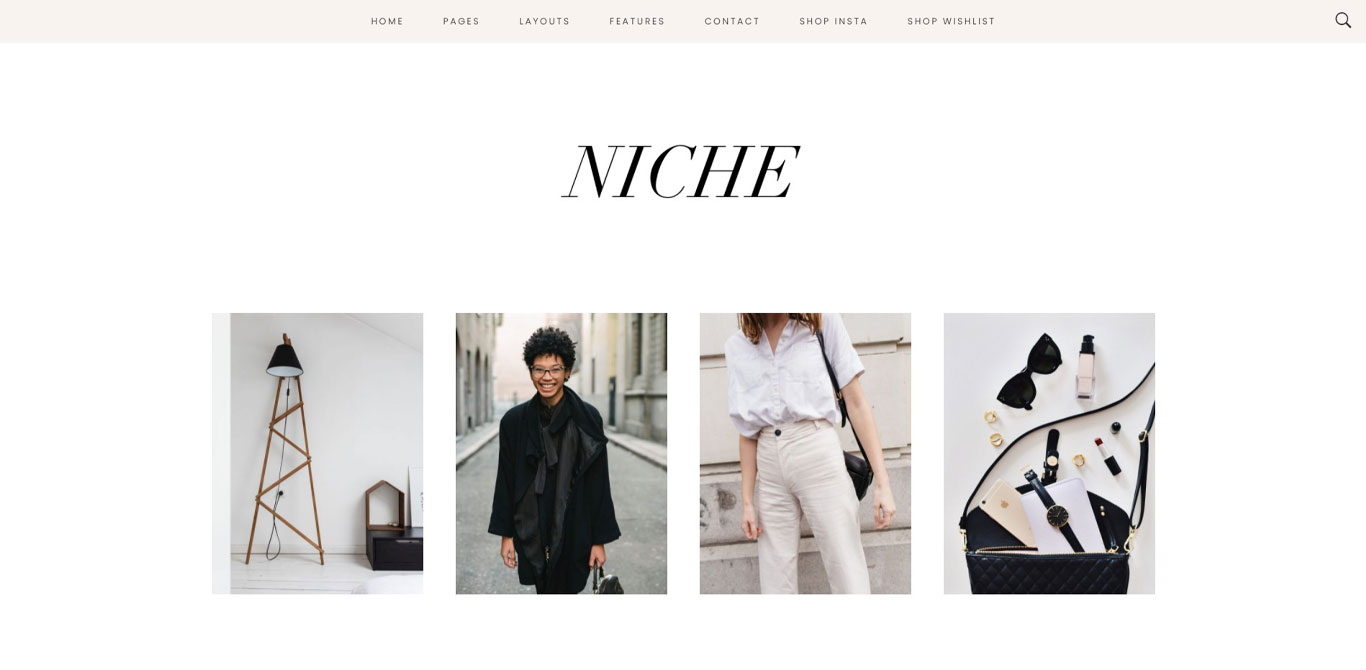 Niche Pro proves that you can still stand out even when you don't do much at all. This is a very simple theme that reflects minimal design that is still very current. It does differ from the norm in that it doesn't use a header or slider or any bold colours.
Instead, this creative WordPress theme uses lots of white space, a subtle colour scheme and some high quality images to tell the story. Scroll down the page and you'll see the layout options you'll have to play around with. It's a very composed theme.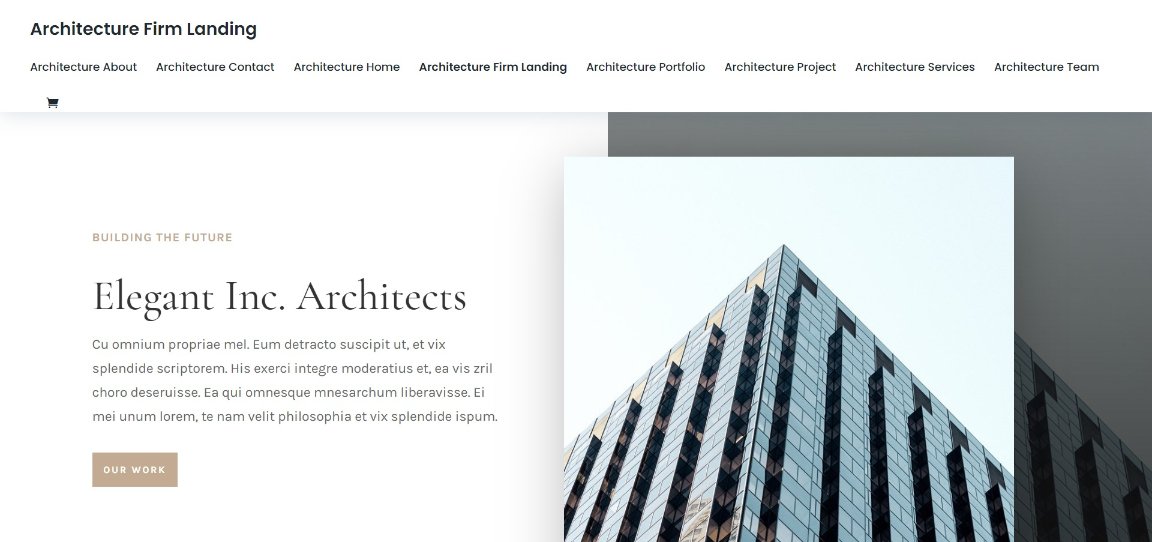 Divi also has dozens of creative WordPress themes for almost any use. The designs aren't quite up to the standard of Astra but still deliver consistent quality along with usability.
We particularly like Home Improvement. It's an interior design theme, which offers the perfect excuse to use bold colours, geometric patterns and some interesting fonts. All things that stand out and give you an excuse to exercise your creativity while remaining in context with the niche. There are other creative WordPress themes if you prefer but we think this one really stands out.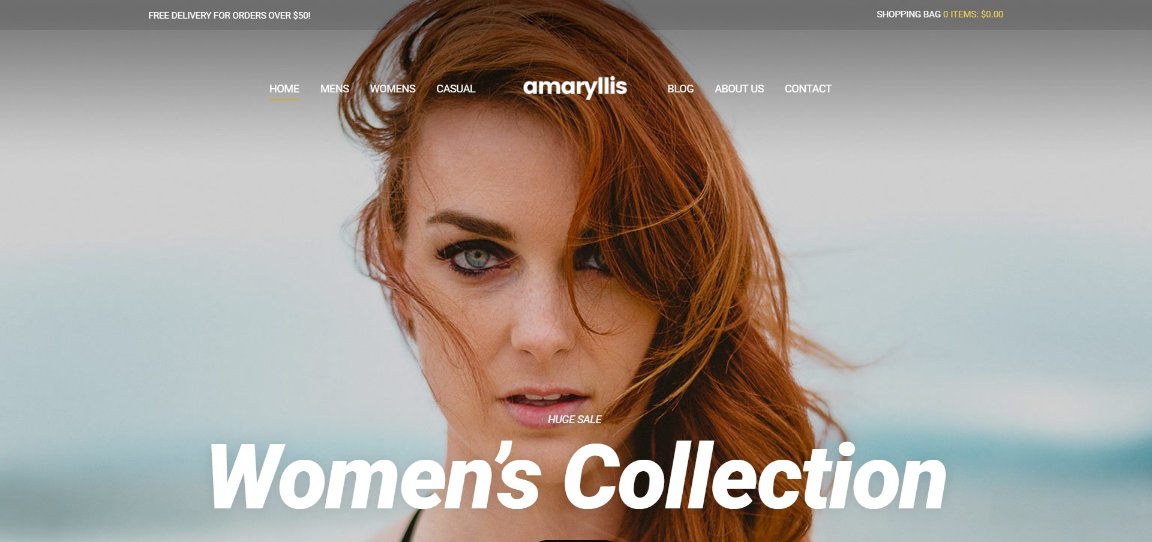 Amaryllis takes a more traditional approach with a striking full page header image slider. It backs that statement up with great design, some very unique fonts and a compelling demo page that draws you in.
It's an eCommerce demo with a built-in store that uses WooCommerce. While remaining true to what is expected in an online store, Amaryllis still manages to be slightly different with those characterful dividers and font. The buttons and social icons are a small but interesting touch too.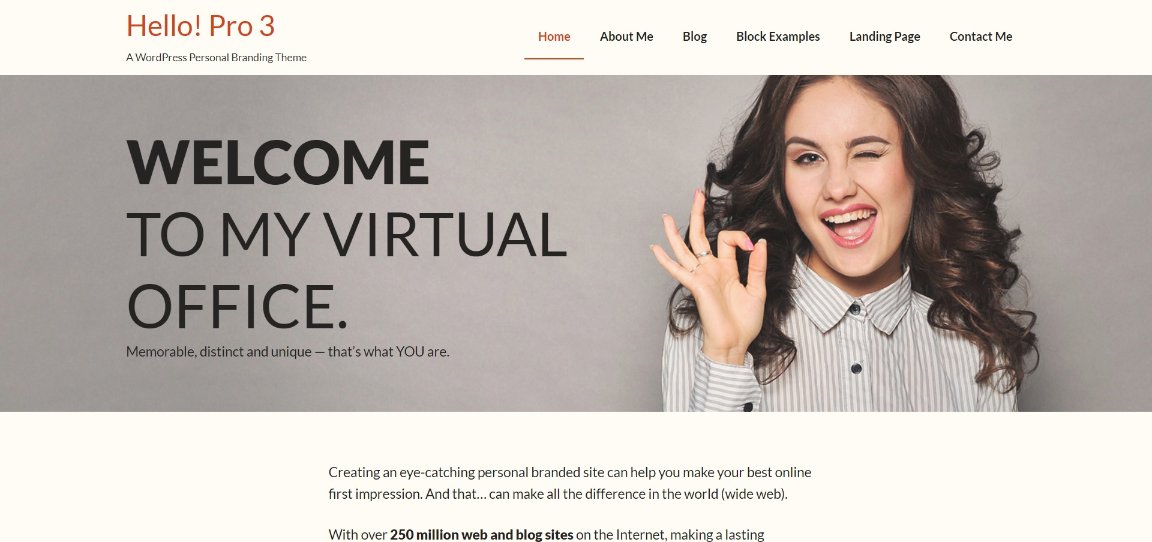 Hello Pro is a corporate or business website that manages to be creative through its use of colour and images. The design is actually quite restrained with a simple header image and standard business layout.
Where it stands out is in the use of background colour and complementing button and highlight colours. The images used as dividers and calls to action also add to the effect, taking what could be a standard business template and making it stand out for all the right reasons.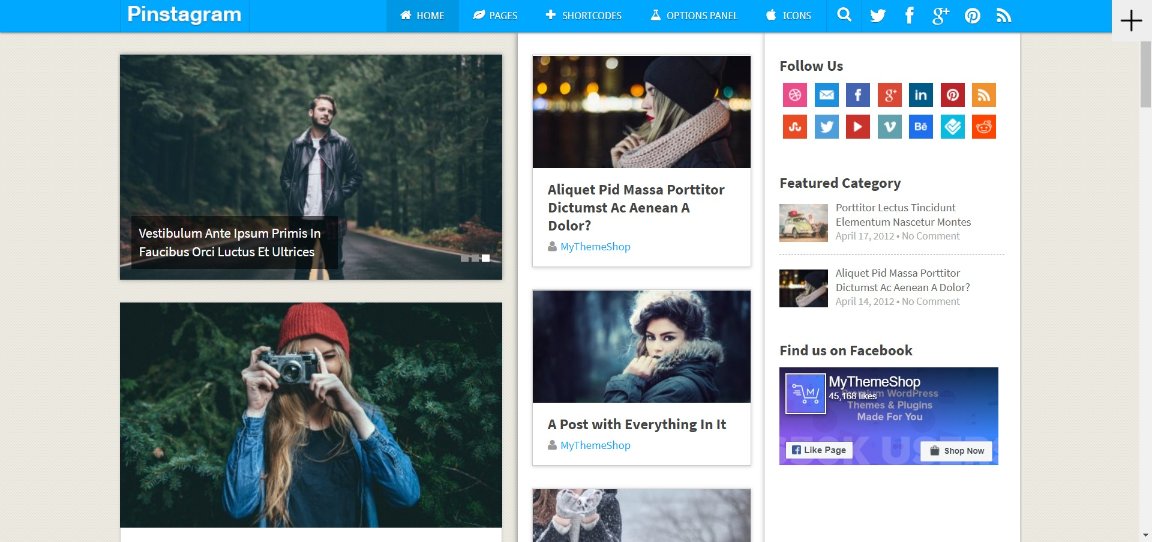 Pinstagram is a more a creativity WordPress theme. A creative theme that also allows you to express your creativity. It's an image-driven web theme that will require excellent photography skills and the ability to optimize images but will otherwise deliver a great user experience.
It uses a blog layout with tiled columns to showcase your work with a simple sidebar to one side. The use of off-white background, white content area and calm blue colour works well. The pops of colour from the images and social media icons make it memorable. All things we want from a theme!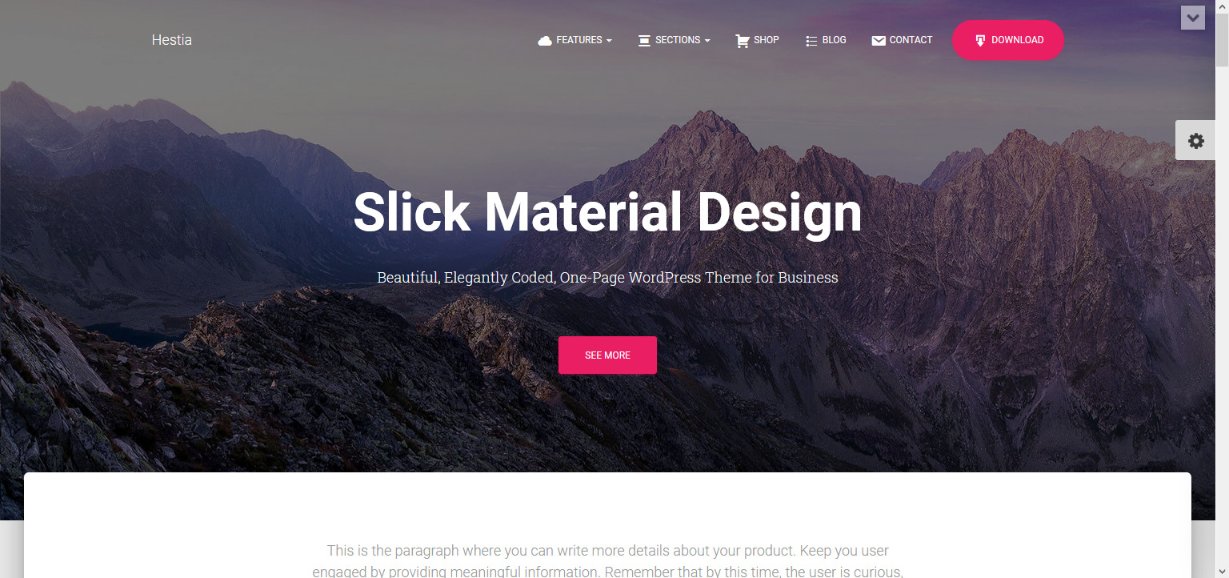 Hestia Pro is in this list more for its potential than its demo delivery. The demo website is a standard layout with flat material design. It does use bold colours and contrasts to create an effect but is otherwise not that creative.
What it does deliver is potential. Like Astra, Hestia is compatible with page builders and provides the building blocks to deliver something truly creative with minimal effort. It has the features, the tools and the framework to let you build something unique and for that we love it.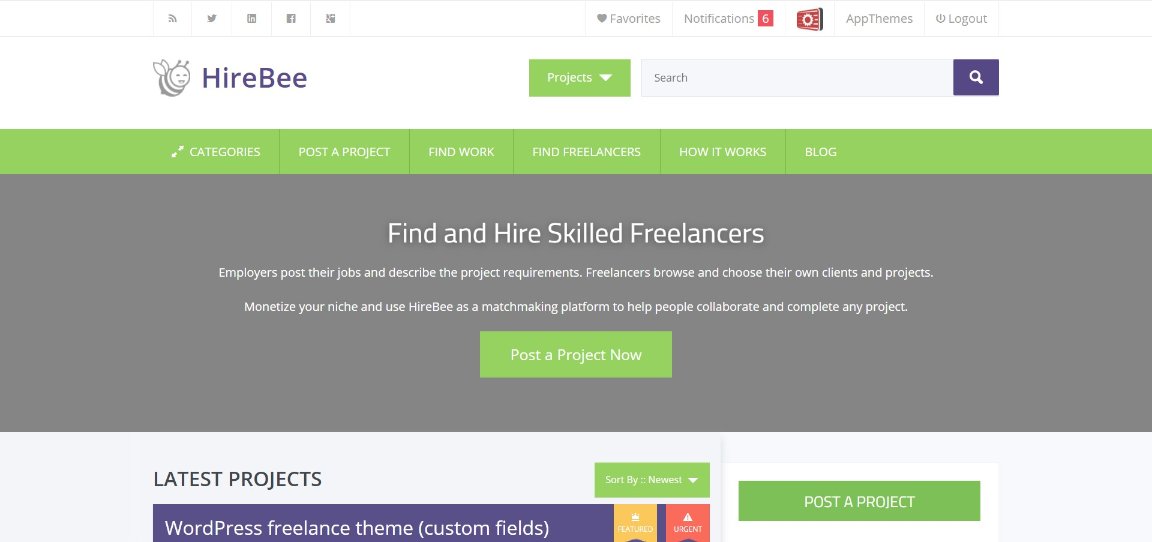 HireBee is also here because of its potential. This is a freelance marketplace template that delivers all the tools you need to launch a fully operational website with minimal development. There aren't many of these types of templates around so it's worth checking out.
Like Hestia, HireBee is all about what you could do with it. It uses the Foundation Framework, supports child themes and offers complete freedom in terms of design and flexibility. While the demo doesn't show it, this theme could be truly unique if you have the skills!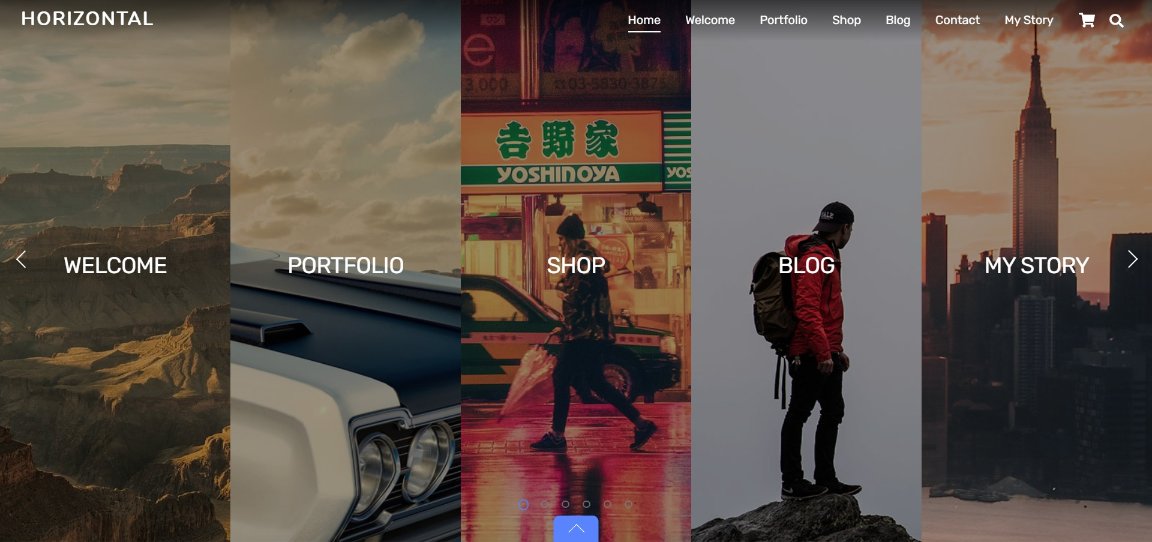 Ultra is very definitely a creative WordPress theme out of the box. It comes with a selection of demos covering most niches. Each offers great design with a fantastic eye for detail and some innovative touches.
We particularly like Horizontal. As the name suggests, it scrolls horizontally rather than vertically and is an image showcase. There are content areas and a store built in so all bases are covered. This is another template that will require superior Photoshop skills but if you have those, this is definitely a theme to try.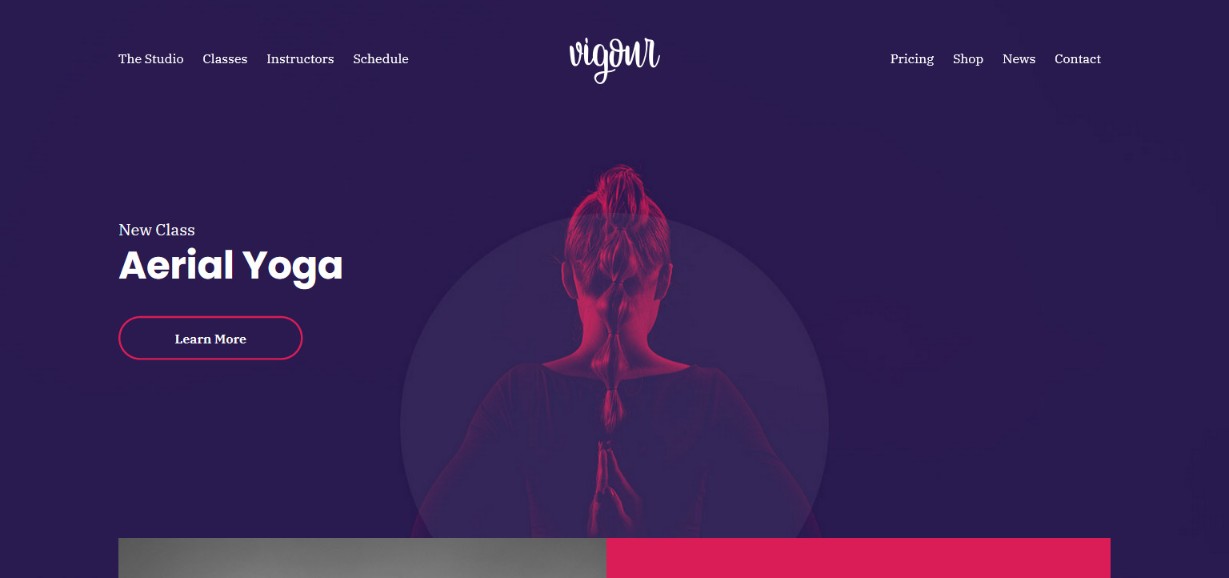 Vigour is one of the most creative WordPress themes here. It uses a bold purple and pink colourway, a filtered image slider and stark white fonts to draw attention. It definitely makes an impact!
Below the fold, the page opens up to include more white space and content blocks. The bold colours remain but are accompanied by the usual business content elements down the page. While theme designed for Yoga websites, this could be customized to suit any venture with enough thought.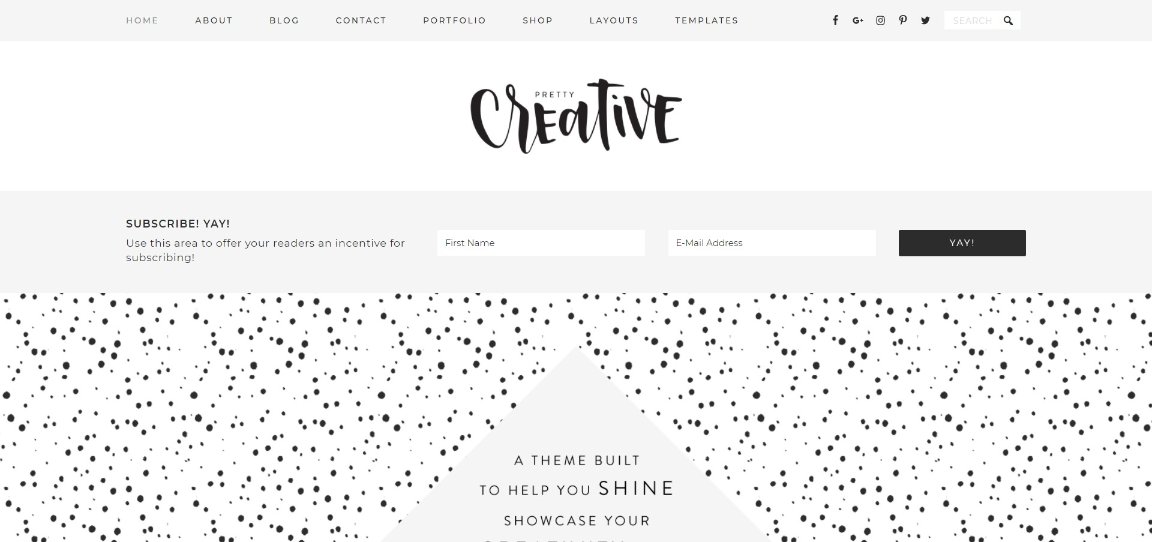 Pretty and creative. This is another contemporary design that uses simple colours and layout but still manages to stand out. First up is that patterned background at the header. Further down it's the splashes of colour from the images. Both very effective ways to keep our attention.
Pretty Creative is largely greyscale with images providing colour and interest. It includes a range of content elements to showcase your niche, that signature header, a subscription element and a store. You could build just about any type of website you wanted with this theme.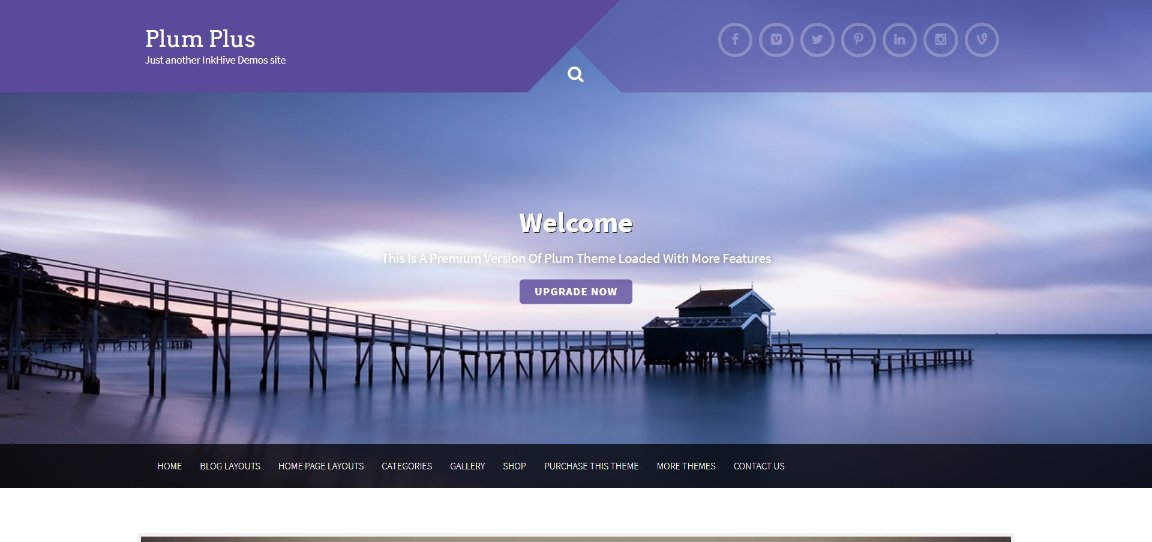 Plum deserves its place in this list of creative WordPress themes because of the little things. The header design with social icons, navigation menu underneath the main header, the use of the plum colour throughout to highlight and for the strong images that stand out on the page.
Otherwise, Plum is a standard blog layout with two columns and a sidebar. Other layouts are available. The combination of images, white space, fonts and highlight colours offer almost limitless potential to make this theme whatever you wanted.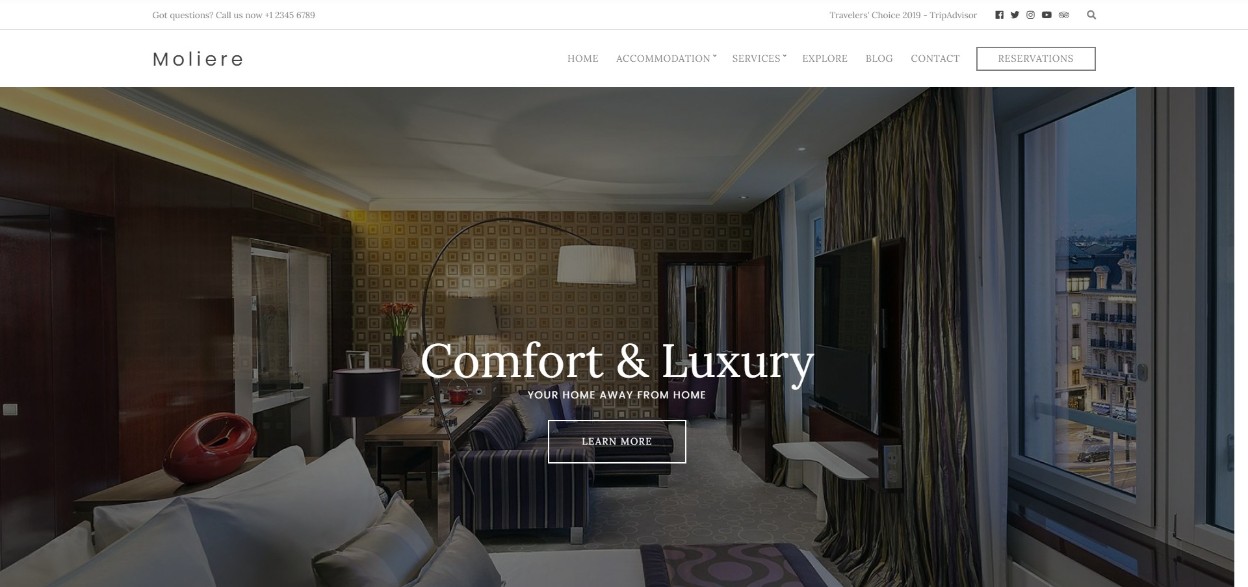 Moliere is set up as a hotel website but manages to avoid all those tropes we usually associate with hotels. This is a fresh, vibrant take on the industry and that makes it truly creative in our eyes.
From the full page header to the use of white space, mix of font types, strong images and the easy flow down the page, this is a pleasure to use. The theme also includes the features you would expect like booking and search, all while making everything seem effortless. Just what you want from a hotel!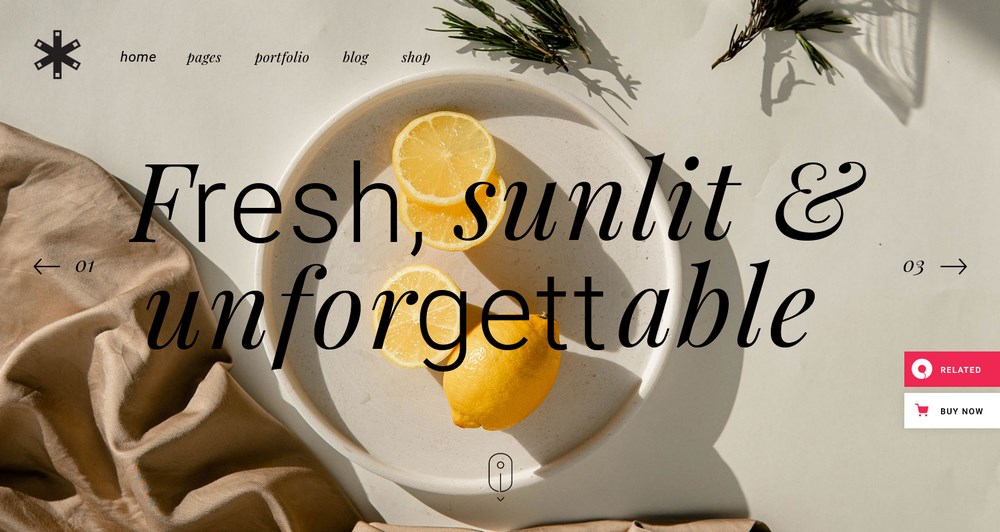 Emeline is a full screen theme with a selection of very creative designs covering a range of needs. From the full color and impactful to the more laid back and restrained. Each has a great eye for design and suits its intended market perfectly.
Emeline is one of those creative WordPress themes that sticks in your mind long after you close the page. That makes it perfect for a business website, especially for anyone in creative industries.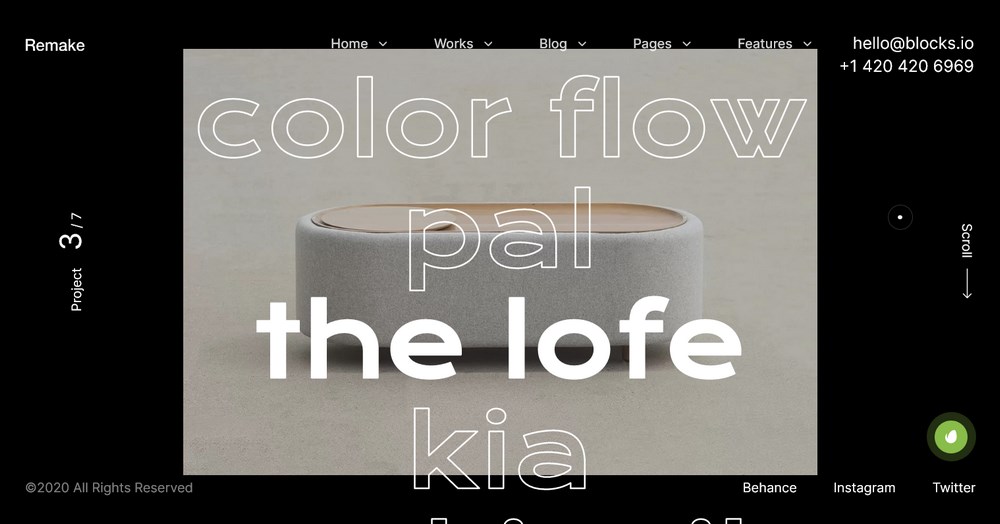 Remake is another creative WordPress theme working taking note of. It comes with a selection of individual templates that exude creativity and imagination. All of which could be perfect for any creative business.
Themes use color and design to great effect. Fonts, layouts and images are well chosen and it's clear a lot of thought went into the target market and how people are likely to interact with the theme. Considering its modest price, it's well worth checking out!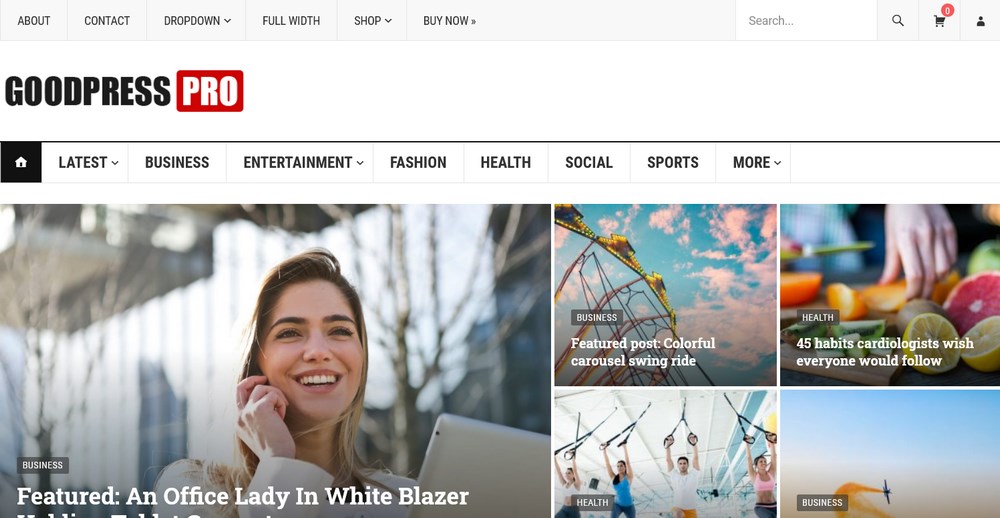 GoodPress Pro is a magazine template that does creativity a little differently. Rather than showcasing a creative business, it provides the platform from which you can share news, industry gossip, product reviews or other content creatively.
The design is bright and breezy and has a traditional magazine layout with headline element at the top that unfolds into typical category elements below. It uses a light color palette, modern fonts and good use of white space throughout to deliver a compelling design for any use.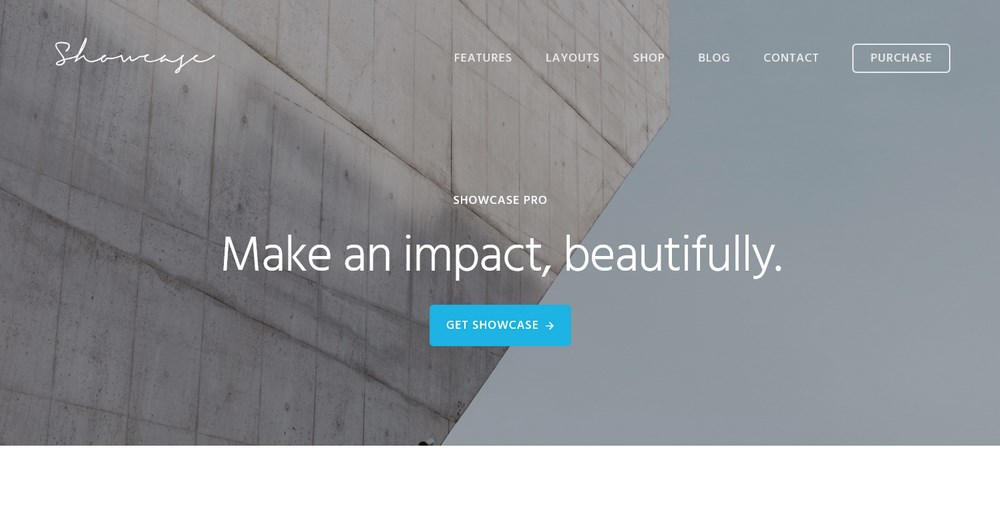 Showcase Pro is a Genesis child theme that uses minimalism well. It's a low key design with a simple header, subtle colors and sans serif fonts to deliver a very calm aesthetic. A color pop with the rich blue offers a little interest visitors will appreciate.
Showcase Pro is a business template that could be customized to suit any industry. Pages are well laid out and offer lots of whitespace, all the page elements you need, some nice graphical elements and the potential to build out as much or as little as you like.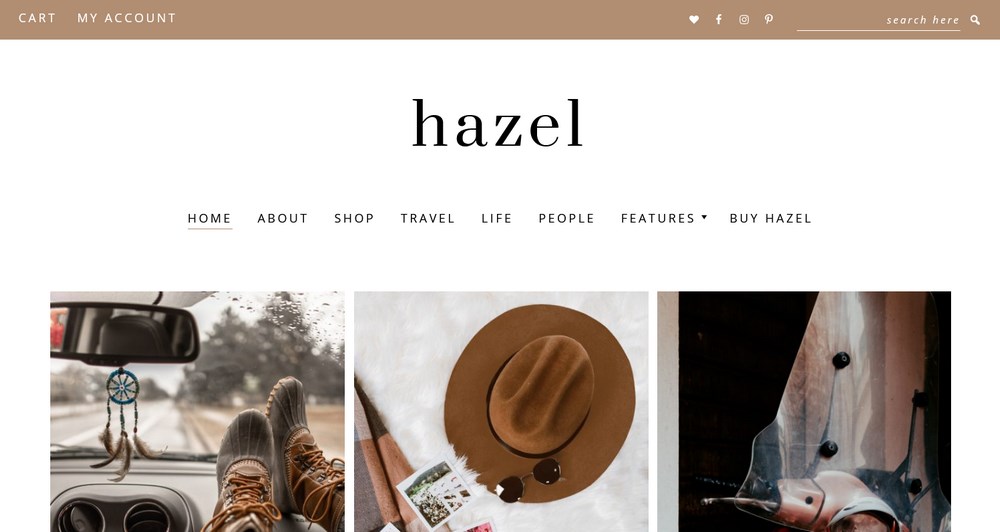 Hazel Theme is a modern multipurpose theme that has the look and feel of a personal blog with high standards. It's a flexible theme that could easily be turned into anything but we think its current guise serves it best.
The design is a blog layout with a light color palette, very simple navigation, a clever image slider and borderless page elements throughout. The apparent lack of structure gives the appearance of a friendly, inclusive space which serves the template very well indeed.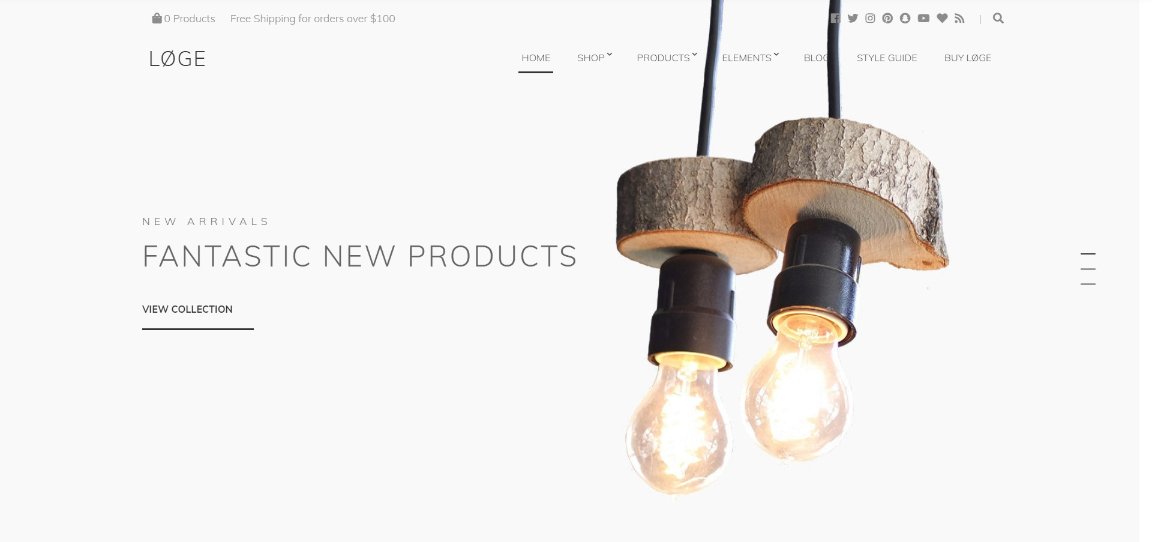 Loge is reminiscent of Niche Pro in that it makes a creative impact without doing much at all. This is another Scandi-inspired eCommerce design that pares the web design back to the minimum to allow products to stand out. Yet it still manages to make its own impact.
It's a great design that uses a full screen product slider with subtle headlines, modest navigation, greyscale palette with pops of colour from images and a selection of layout options down the page to show you what is possible. An understated, yet powerful web design for eCommerce.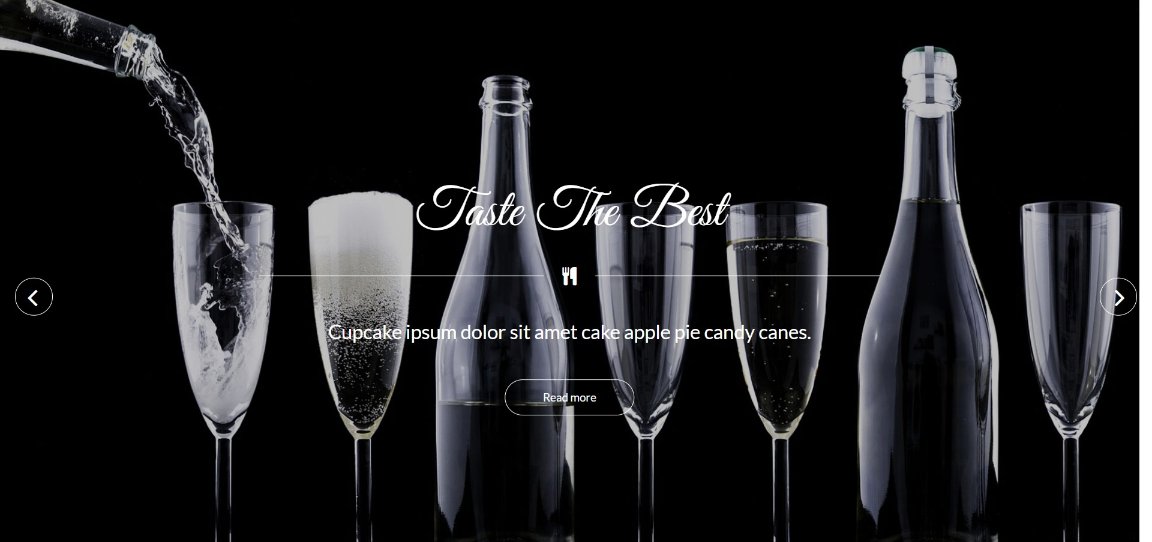 Food Hunt has a free creative WordPress theme and a premium version. The demo is built as a restaurant theme but could be customized with ease. We begin with a full screen header image before scrolling below the fold to an attractive modern design with lots of colour.
The demo page unfolds to include the usual elements you would expect to see on a food website as well as some pops of colour from dividers and an interesting mix of sans serif and handwritten fonts. A layout showcase follows illustrating just what is possible with this template, which is a lot.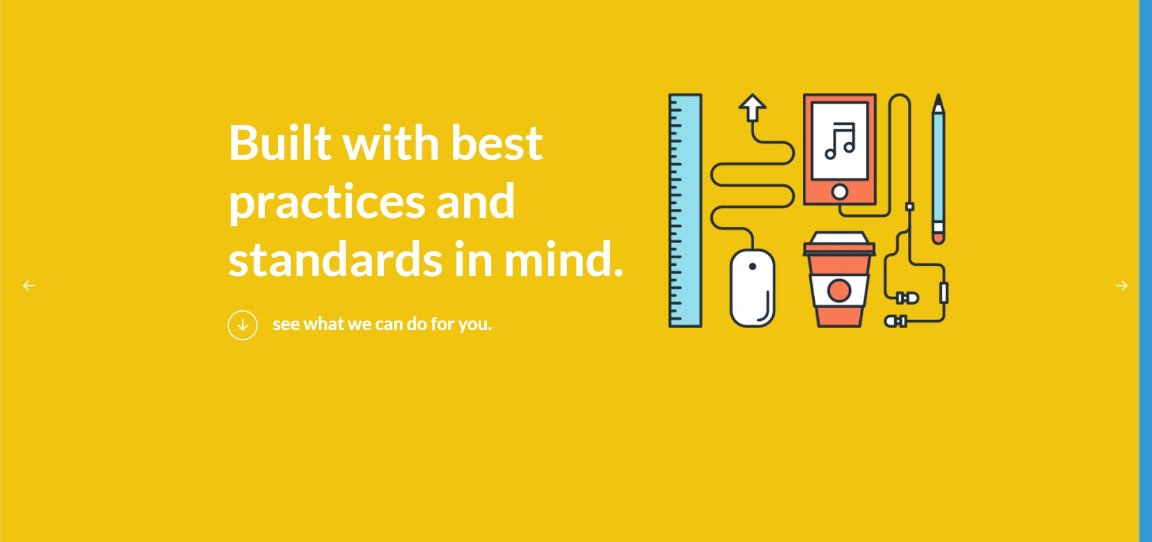 OneEngine is another of our free creative WordPress themes. It's a simple design but is effective in delivering both an impact and the opportunity to customize to your own brand or taste. It's an attractive design with a lot going for it.
The bold green header with illustration makes an immediate impact that calms down as soon as you scroll down. The design then switches to a more typical startup or freelancer design with some very nice graphics and animations and a range of content blocks to tell your story. OneEngine dares to be different and for that we like it.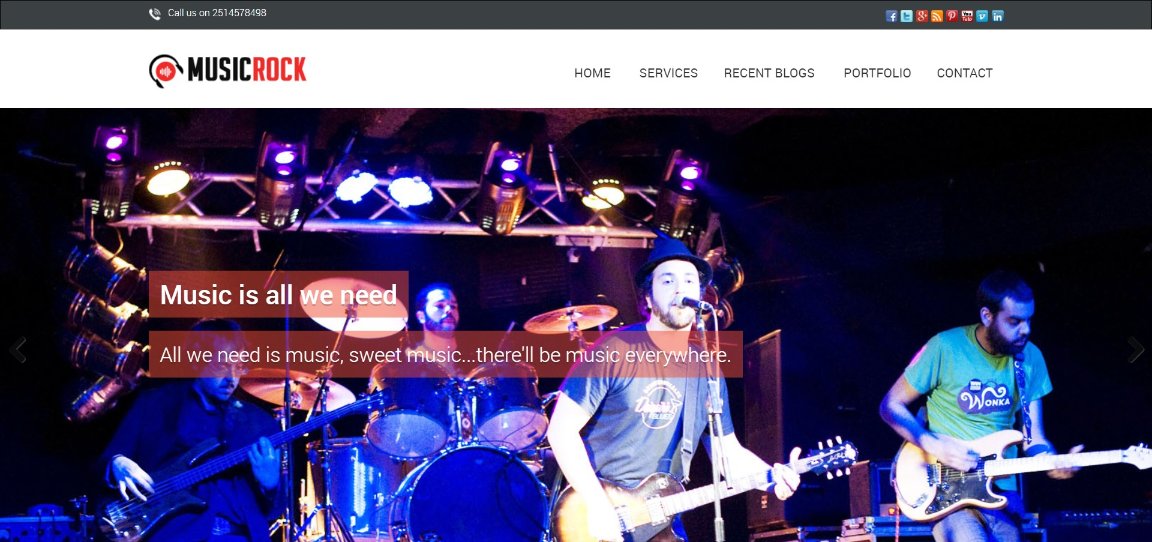 Musicrock certainly isn't afraid to use colour. It's a look that suits the niche and it works very well indeed. From the header image slider to the parallax effect, unique product blocks to the use of colour, this is one of the most creative WordPress themes for music we have seen in a while.
The design is smart. It delivers a lot but also ensures we have room to catch a breath. It covers everything a music website needs to cover without seeming overcrowded or overbearing like some designs. It's a very effective balance that works incredibly well.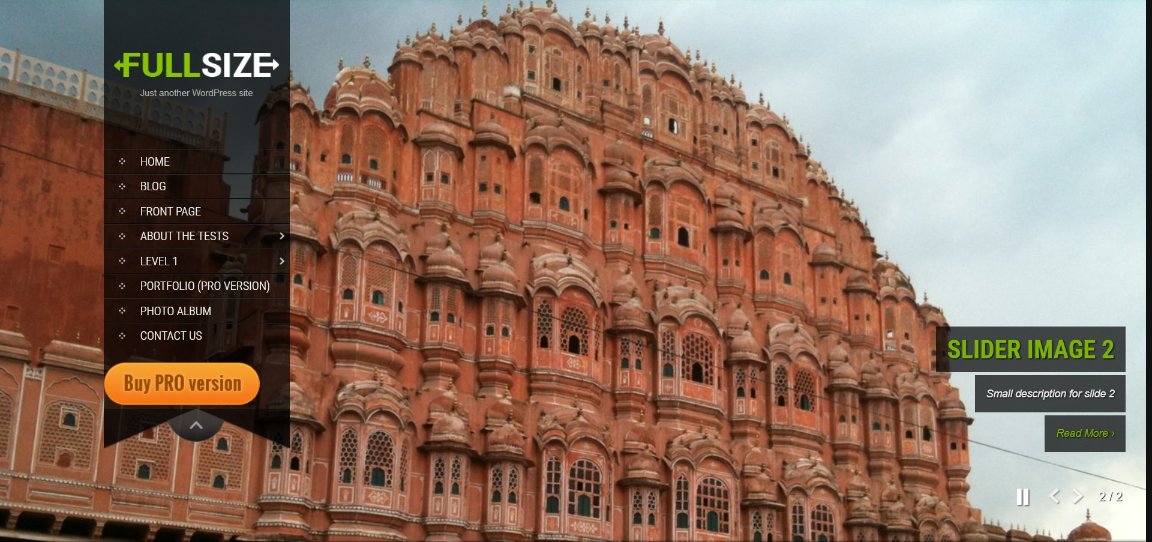 SKT Full Width is something different entirely. It's a truly creative WordPress theme that doesn't work like other sites. The demo begins with a full page image slider with a dark menu. It doesn't scroll to the home page but rather switches to it like the designs of old that used to sit behind flash movies.
The demo then transitions to standard page layouts with dark image backgrounds, black content blocks and menus, white fonts with green highlight colour. It's definitely a daring design that could work incredibly well in certain niches.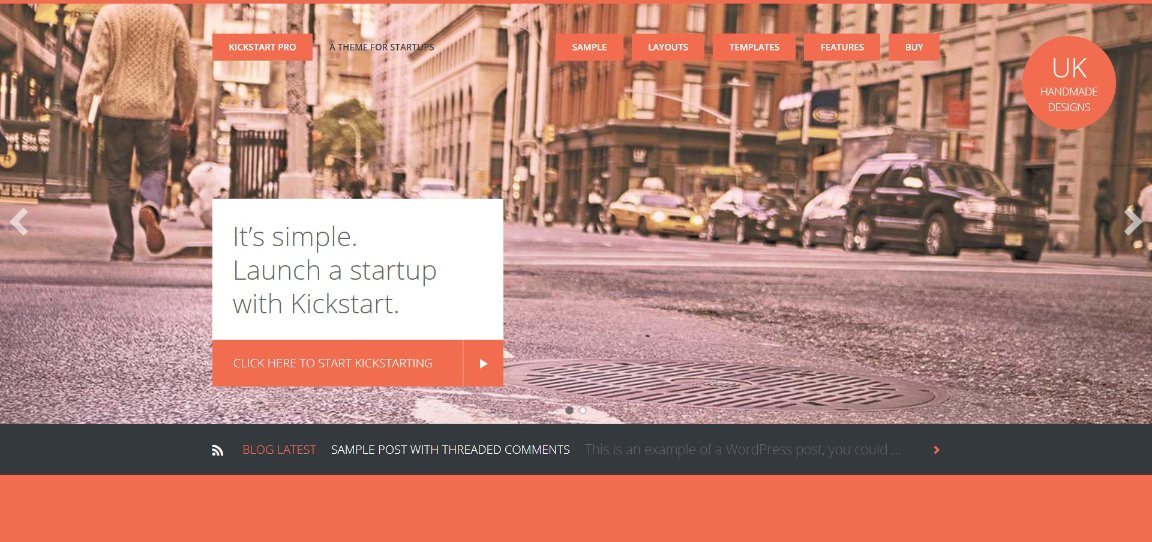 Kickstart Pro is a creative WordPress theme designed for startups or upstarts. It's bold, impactful and could be ideal for any new venture that wants to make an impact. From the use of colour to the images, everything about this demo stands out.
The demo begins with an image slider and headline blocks reminiscent of a bank. The colours take you away from that impression, along with bold colours, modern fonts and contrasting light and coloured backgrounds. This is a very bold design that will certainly be memorable.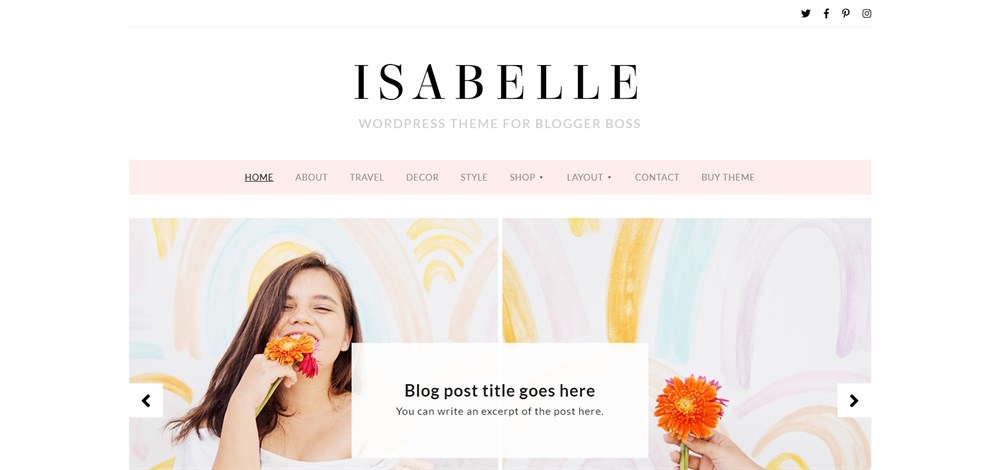 Isabelle is a creative feminine WordPress theme for online stores or lifestyle blogs. It's another of those themes that keeps it minimal while still offering great design. The theme is light and airy and could work well for many kinds of niche.
The text logo works very well, as does the mix of fonts. The subtle pink colour adds to the feminine feel while the use of images adds to that. The layout includes a lot but uses white space well to keep things relaxed. It's a very welcoming theme that could work exceptionally well in the right situation.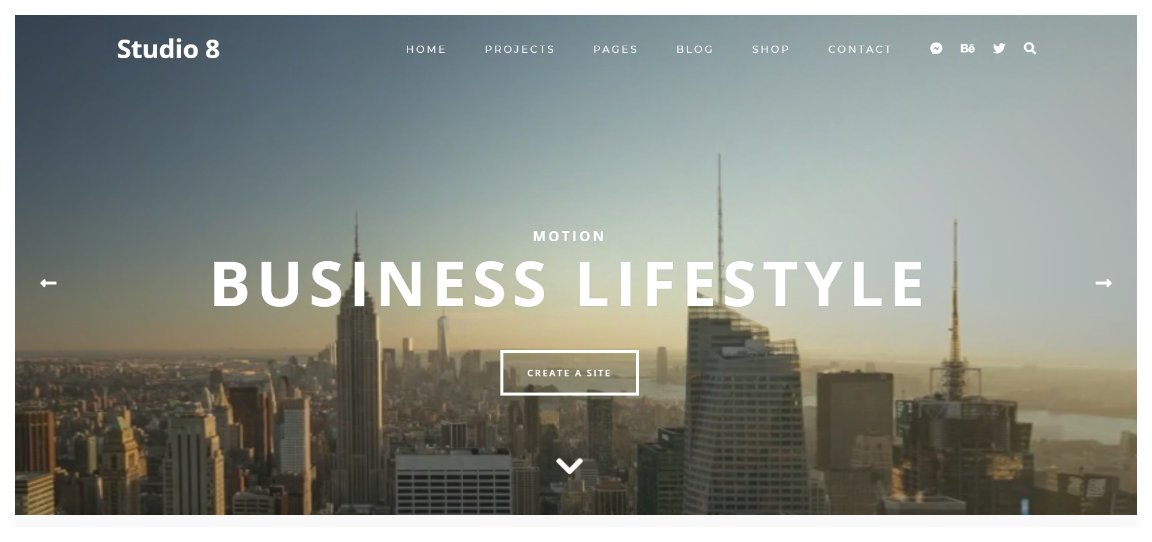 Studio 8 is for all intents and purposes a standard web design. Yet it somehow manages to create a different atmosphere and feel to many of these other creative WordPress themes. Perhaps it's the images, the filtering, the fonts or the layout. We just don't know what it is.
The design begins with a full size image slider and minimal navigation. Scroll down the page and it opens up into a page that could be used for businesses, marketing, hobbies or something else entirely. It really is a very flexible design that could be customized for literally any use. As long as you retain that secret something, this could be fantastic!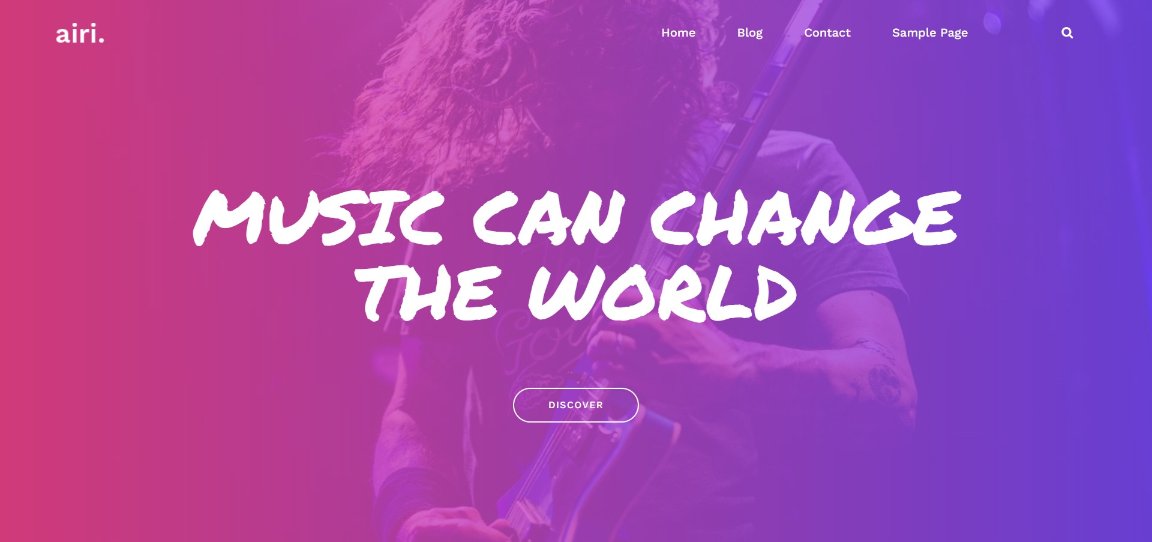 Airi offers free creative WordPress themes and premium versions covering a range of niches. Each is attractive in its own right but we particularly like Band. It uses bold colours, a dark background and has a standout gallery section that could work very well for any website that showcases images.
The overall look and feel of Airi is quite atmospheric. The combination of images, dark theme and bright contrast colour makes a real statement. While everything can be changed, it would be best to keep this contrast as it makes up the overall aesthetic of the design.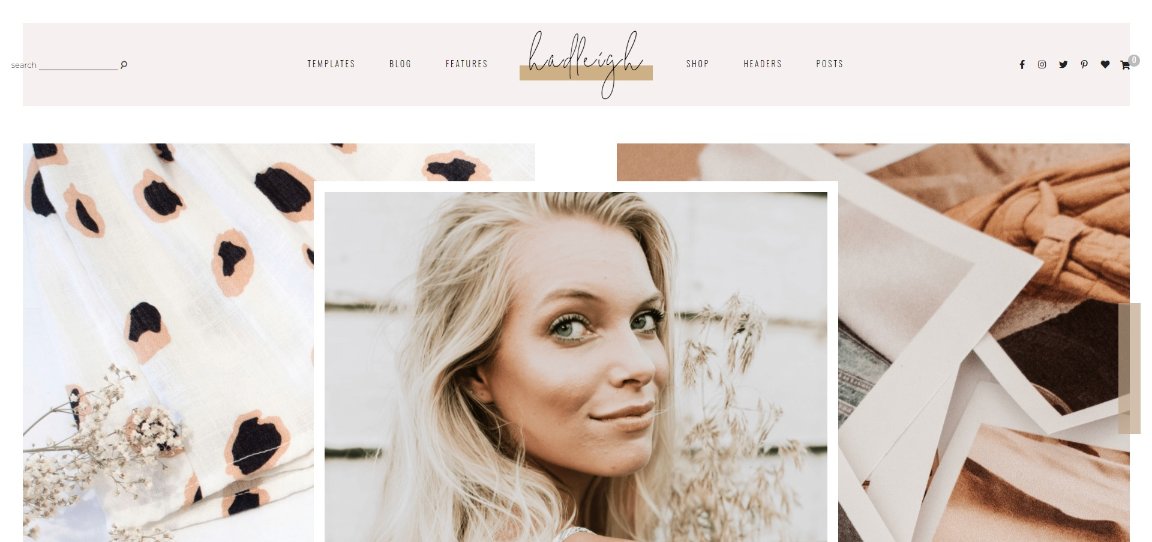 Hadleigh is a light, bright lifestyle theme with Scandi influence. It uses a light brown colour palette that works well along with an overlapping image header that makes the demo stand out.
The design is creative because it is largely asymmetrical. It's a light and breezy design but the lack of symmetry really works. Otherwise it's a standard lifestyle blog design and layout but some very nice touches, including those handwritten fonts.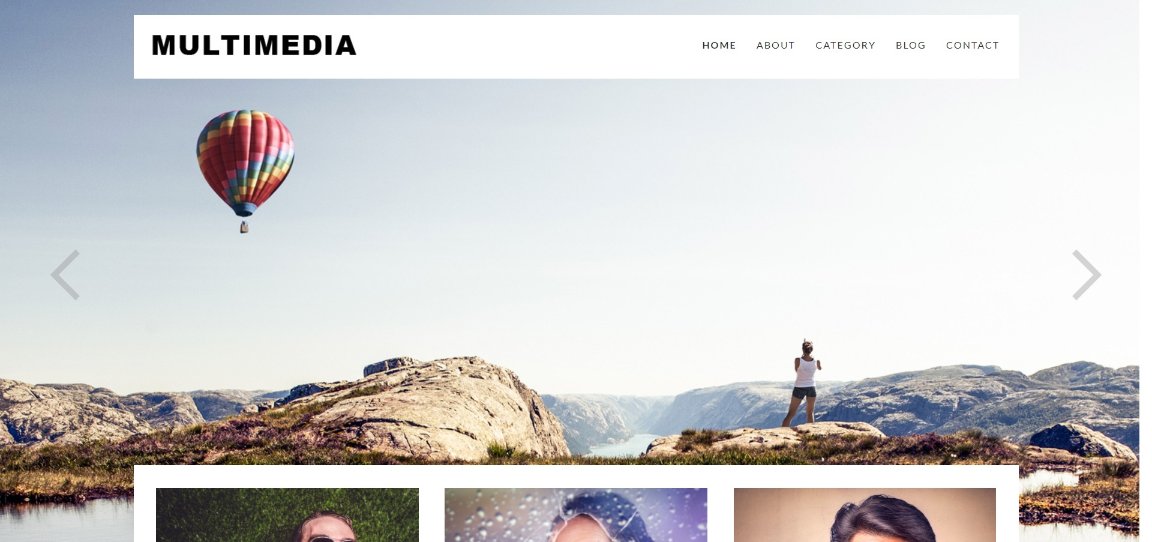 Multimedia is pitched as an agency theme and it certainly works for that. We think it could also work for photographers, graphic designers and artists too with a little work. It's a flexible design that could be anything you want as long as you retain the character.
That character is created using images. The stylized header slider, white sticky navigation and modern font all create the look. It's the blue-toned image filter that carries that look off. You can change all that of course but you would have to be careful to retain that special something if you do.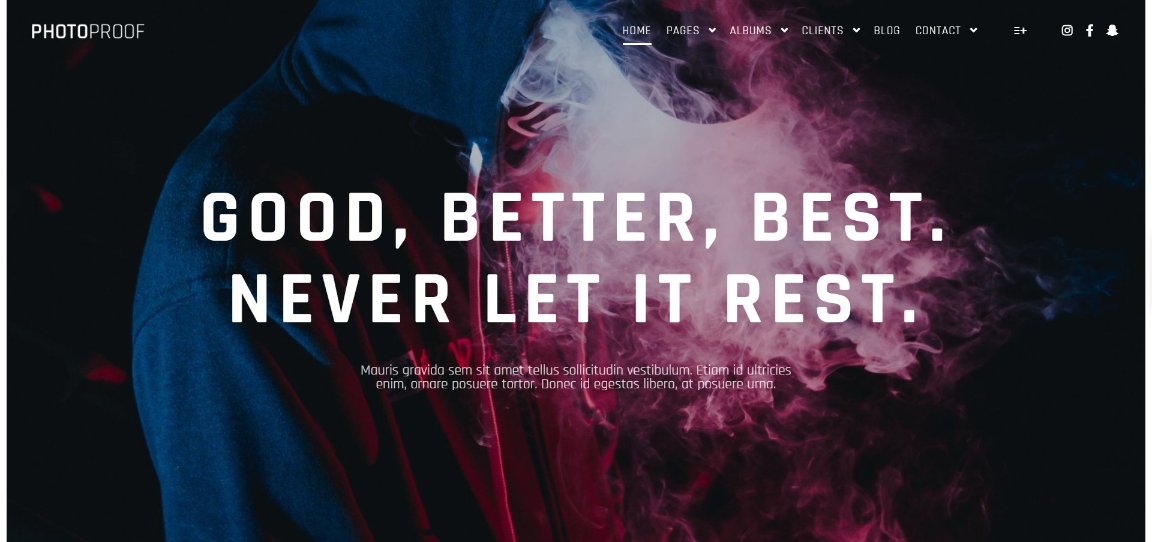 Rife is very definitely one of the most creative WordPress themes here. It has a series of demo websites that are all a little different but all create an impact. We particularly like PhotoProof VII for its stunning header image and amazing parallax effect.
The overall design is top class. It's another example of that smooth scroll effect where it looks like the content is going up rather than the page going down. Alongside some superb font choices and abundance of white space, we think this design really shines.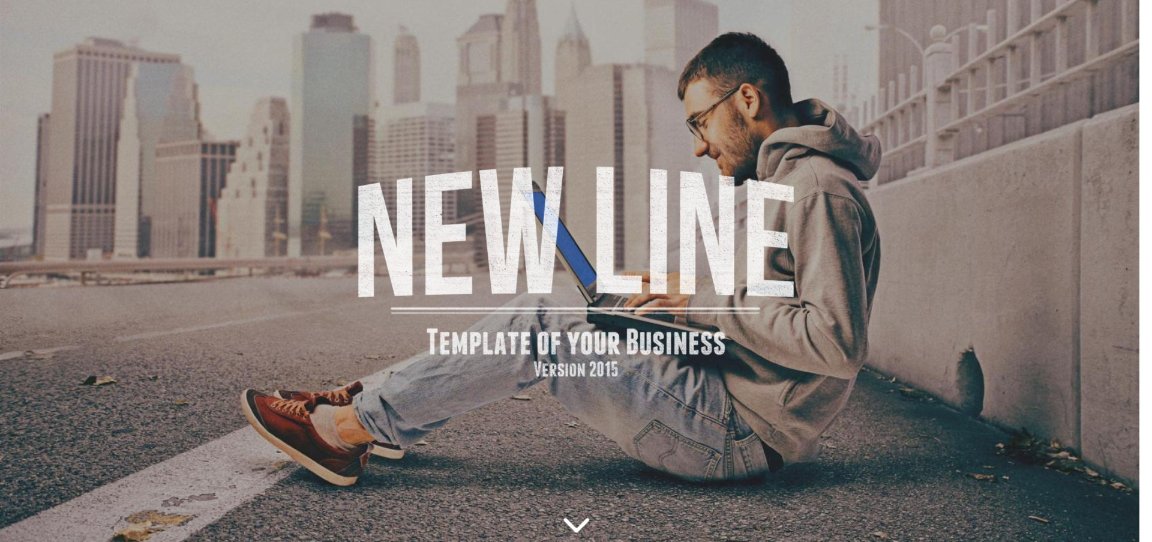 New Line is in our list of creative WordPress themes because of the feeling it creates. The minimal design, sepia-toned images, modern fonts and parallax effects all combine to deliver a smooth and effortless experience while on the page.
The demo is built around an agency, with strong header image, lower navigation bar and alternating dark and light backgrounds with content blocks. The colour choices are not typical and somehow complement the tone of the images perfectly. It's a very characterful design.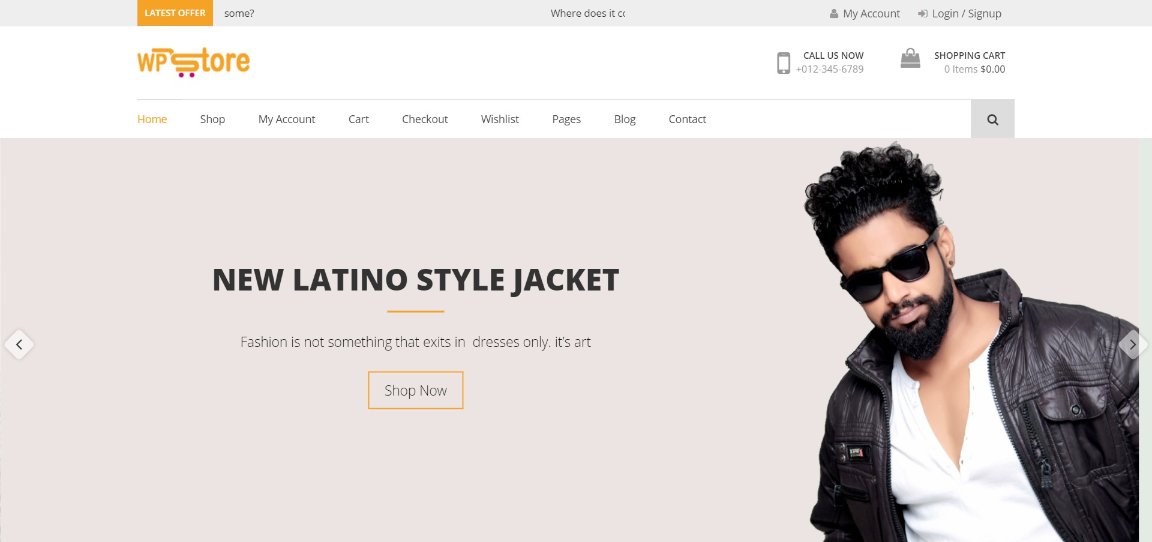 WP Store has a free WooCommerce WordPress theme and a premium one. Both offer a compelling store experience with clean design, distinct content areas and good use of white space. Both the free and pro versions deliver on everything an online store needs.
WP Store is creative because it manages not to be a cookie-cutter store template but still delivers the experience we look for. It's a very composed theme with great use of colour and images, stylish store elements and the extras you need from an eCommerce site including compatibility with WooCommerce.
Summary of Creative WordPress Themes
This list of the most creative WordPress themes is not exhaustive. Not by a long shot. What this list is, is a showcase of some of the best designs currently available that cross niches. They all exhibit a certain something that differentiates them from the crowd.
Each offers a glimpse at what is possible with WordPress and with a well-chosen theme. We are sure there is something here that will suit you perfectly!
Which Theme Should You Choose?
We are not here to tell you what to do but there are a couple of creative WordPress themes that really stand out for us.
Astra stands out because of the range of high quality demo templates, its excellent performance, fast loading times and its ease of use. It integrates seamlessly with drag and drop page builders so customizing a demo theme or building your own can be done literally in minutes.
We also rate Vigour for its use of colour and for daring to be bold. It's a striking theme for all the right reasons and is well worth checking out.
Finally, we think Rife is also worthy of note. Image use is off the charts while the overall design is first class. If you're showcasing images in any way, this is the theme to use!
What do you think of our list of 32 of the most creative WordPress themes? Do you use any of them? Have any others to suggest? You know what to do!