Version 1.1.4
14 Jan 2018
Fixed:
Woocommerce shortcode grid style conflict.
Woocommerce Cart option renamed to Cart Page.
Fixed:
Updated Single Product review style when there is no review.
Updated Single product without review condition which caused an error for some plugins.
Improvement:
Updated default styling for the related products in WooCommerce single page to be correctly responsive.
Updated the theme screenshot and updated license declaration for the images used in the screenshot.
Fixed:
Infinite scroll pagination not displaying Read More buttons.
Added woocommerce shortcode grid support for responsive devices.
Products grid style updated for Desktop.
Incorrect URL for the WooCommerce loading icon.
Deprecated filter fatal error in WordPress 4.5 & below.
Version 1.1.1
28 Dec 2017
New:
Added option to display inline the logo and site title/site description.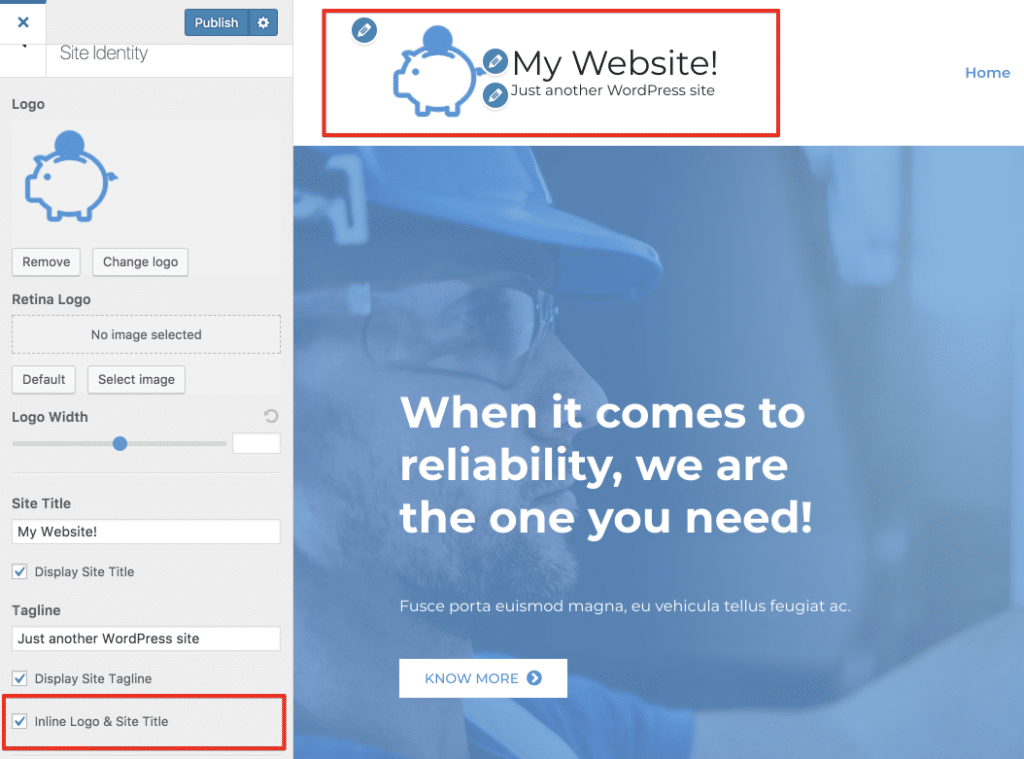 New filter astra_woocommerce_integration to disable WooCommerce integration in Astra.
New  filter astra_enqueue_theme_assets to disable loading of Astra's CSS and JS.
Fixed:
PHP notice in the small footer on PHP 7.2
Updated woocommerce Related products design for responsive devices.
Deprecated filter fatal error in WordPress 4.5 & below.
Version 1.1.0
21 Dec 2017
New:
Added Woocommerce complete support.
Added option for Custom Menu Item to Display Outside Menu in primary header.
Organized customizer layout panels.
Fixed:
Missing Structured Data microformat.
Version 1.1.0-beta.5
20 Dec 2017
Fix:
Fixed incorrect Microformats schema tags in Google Search Console.
Fine-tuned default values of Shop Columns for a tablet.
Sidebar layout not working on category pages.
Inconsistent grid columns for related products.
Added spacing for single product thumbnails.
Version 1.1.0-beta.4
19 Dec 2017
New:
Added Product image hover style option.
Added option to display the Custom Menu Item outside the menu – Layout -> Primary Header. This changes the behavior of how the last menu item is handled on mobile device and desktop mode.
Fixed:
Moved Cart in Menu option moved to Layout -> Primary Header -> Custom Menu Item. Those who have enabled this option in the last beta version will need to enable this option from the new setting. This allows us to organize the settings more correctly.
Fixed Updated Single product group product style.
Fixed Updated Tracking order pages design.
Fixed Updated Checkout Page payment box style.
Version v1.0.0-beta.3
18 Dec 2017
New
Responsive control for the grid settings for the shop page.
Fixed
Styles for the WooCommerce my account pages improved.
Remove extra padding from checkout page form.
Cart page coupon box aligns to Apply Coupon button.
Single Product variation design improved.
Single Product group products design improved.
WooCommerce select box style updated.
Remove from cart icon overlaps the title when the title is larger.
Read the beta post here.
Version 1.0.32
1 Dec 2017
Fixed:
The logo being cropped in customizer preview.
Version 1.0.31
30 Nov 2017
New:
Filter astra_enable_page_builder_compatibility added to disable default page builder compatibility meta settings.
Fix:
Some SVG logos being not displayed.
Thumbnail image not visible on a blog page.