Perhaps the single biggest strength of WordPress is its flexibility. With over 50,000 plugins and 11,000 themes, you can quite literally create any type of website that you desire.
The best part? All of these site types can be made by regular, non-technical users. You don't need to be an expert in programming to make a WordPress website. Virtually everything can be set up without writing a single line of code.
In addition, many theme packages make it easy to build a customized site.
Astra, our exceptionally popular WordPress theme, has over 150 templates that you can use to jumpstart your website development. These are optimized for everything from pet care shops to cafes, and from online cooking stores to co-working spaces.
In this post, we will look at over 40 examples of sites you can make with WordPress. We'll also show you some real-life examples, as well as show you how to use the Astra theme to create a similar site for yourself.
Ready to see the power of WordPress?
For Businesses and Organizations
These use cases are designed for use by businesses, nonprofits, and other similar organizations. Whether your organization is a construction company or an eCommerce pet shop, you'll find these useful.
1. App Landing Page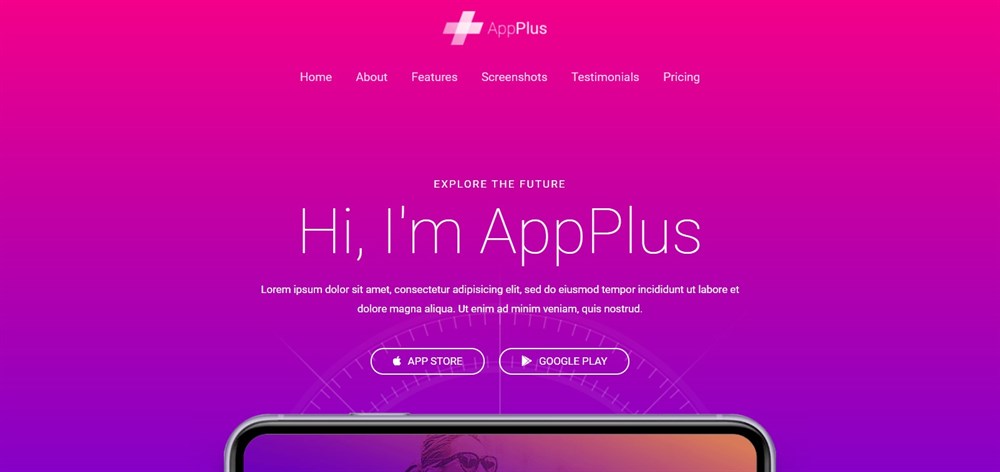 Do you have a mobile app for iOS or Android? Even if your users primarily come from the App Store or Google Play Store, you'll still need to have a website to advertise your app and showcase its features.
WordPress makes it easy to create a mobile-friendly website that lets users easily follow links to download the app by opening the app store. The AppPlus Elementor template, for example, has prominent buttons right at the top of the page. This template is included in the Astra Agency package.
2. Travel Agency (Flights and Hotel Booking)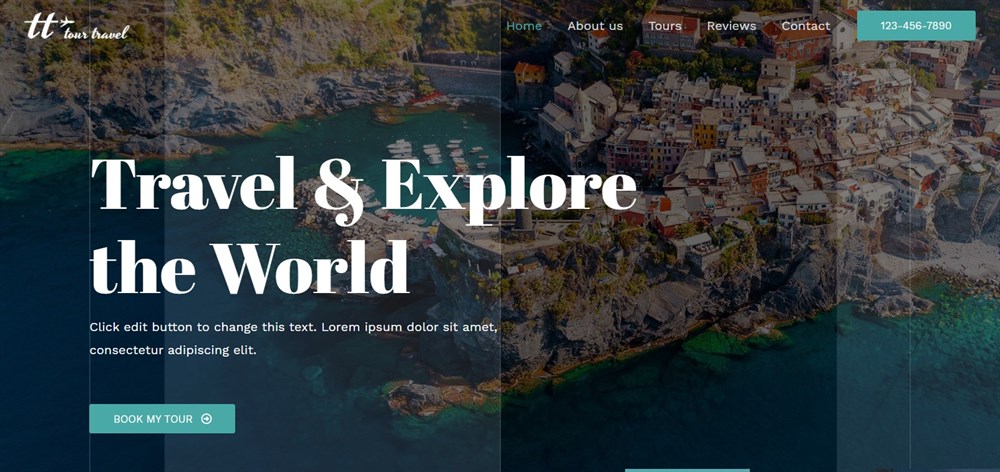 Travel agencies can get a lot of use out of WordPress, especially with the variety of plugins that can add features to your site. You can add booking functionality, display photo galleries, show reviews from previous customers, and integrate everything with WooCommerce.
In Astra, we have a template designed primarily for tour guides and travel agencies. It, along with over 140 other templates, is included in our paid plan.
3. Construction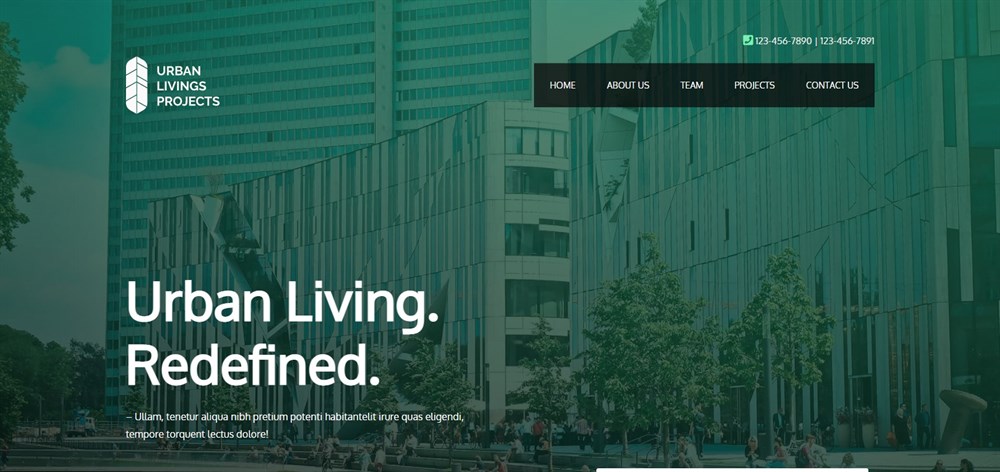 Do you have a construction or building company? With WordPress, you can showcase your previous projects, display testimonials from past clients, have a contact form for receiving new inquiries, and post news and other announcements about ongoing projects.
There are many building-optimized themes, but we recommend our own Astra Construction theme. Another popular choice is RenoWise.
4. Coupon Site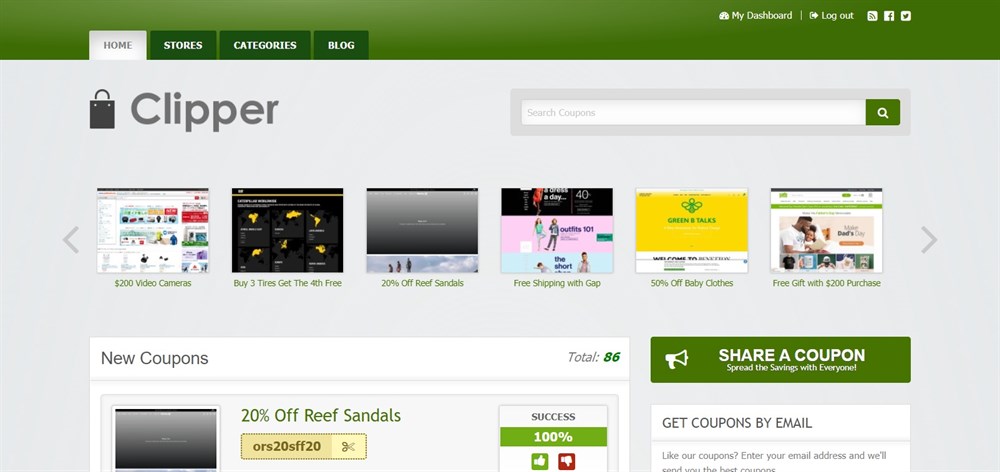 Who doesn't like coupons? If you have a coupon site, WordPress is a natural fit. There are many themes which help you quickly and easily publish new coupons, manage your affiliate earnings, track click through rates, along with other useful tools.
Some popular themes for couponers are Clipper and Flatter. They both have extensive features for building your own coupon website with WordPress.
5. Jewelry Store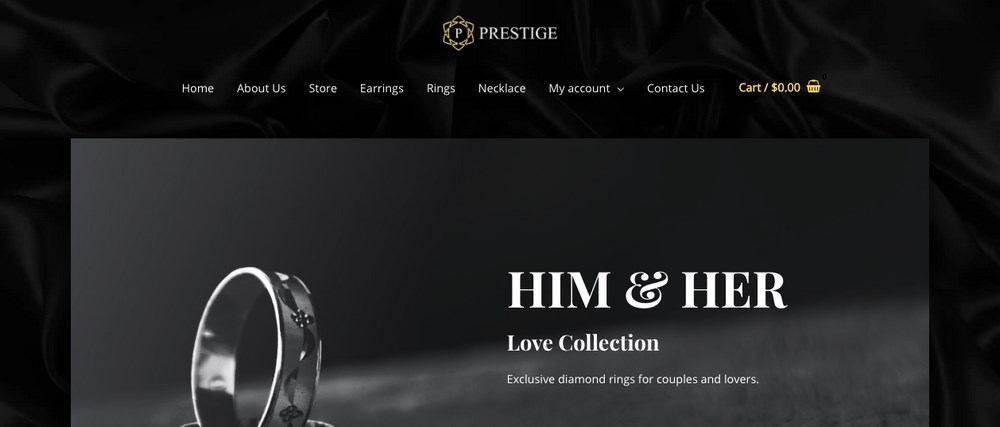 When it comes to selling jewelry online, visuals are everything. Without good images, it's unlikely that anyone will purchase such a high value item.
That's where WordPress comes in. There are many different themes that help highlight the beauty of your jewelry pieces via bold, impressive imagery.
The Jewelry Store template for Astra, for example, is designed to showcase large images. This helps products attract more attention from potential buyers, which subsequently leads to more sales.
Other popular themes optimized for jewelry include Aurum and Jewelry Shop.
6. eCommerce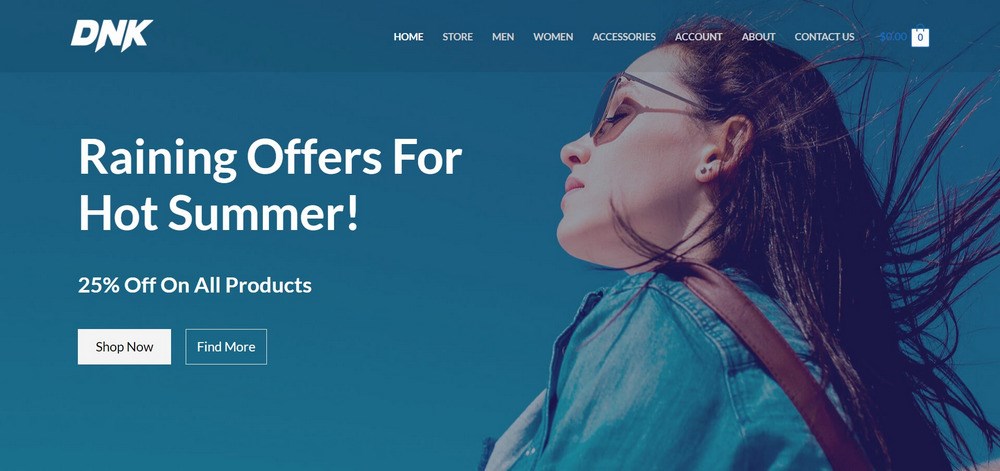 WordPress is one of the best choices for setting up an eCommerce site. Nearly 4 million online stores use WooCommerce every day, which means nearly 7% of the top 1 million websites are using it.
Astra, the most popular theme for WordPress, is also highly optimized for WooCommerce. With over 150 templates, you can quickly set up a beautiful shop that helps boost sales, maximize revenue, and gain new customers.
Everything is easy to set up and doesn't require any coding knowledge, making it easy to focus on the fundamentals of your business.
7. Restaurant or Cafe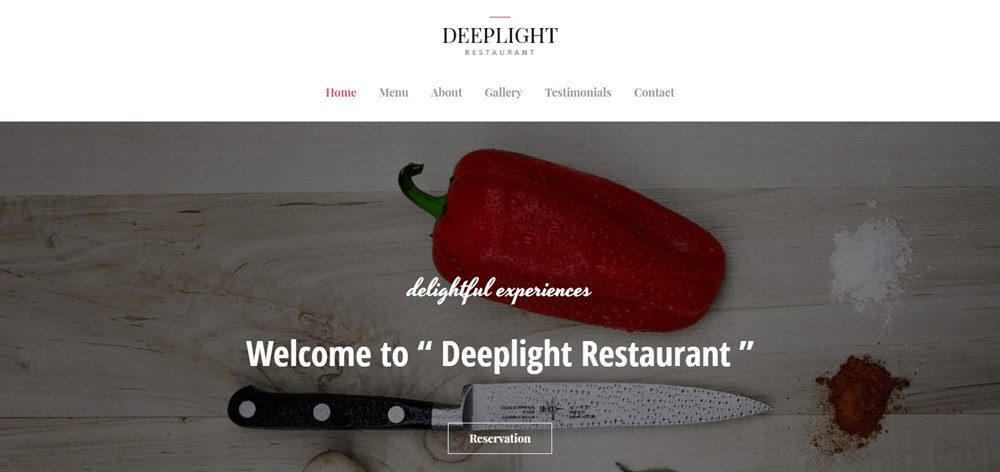 Opening a new restaurant and need to quickly set up a website? WordPress has plenty of delicious options available. With Astra alone, there are several templates designed specifically for restaurants and other food-based establishments: Cafe, Coffee Shop, Cake Shop, Italian Restaurant, BBQ Restaurant, and Deeplight Restaurant.
They allow you to display your menu, photos of your food, take orders, add a map of your restaurant's location, have testimonials and reviews, and more.
Of course, there are hundreds (or even thousands) of other themes optimized for restaurants. Some of our other favorites include Downtown, Igloo, and Salt and Pepper. Read a full list of awesome restaurant themes on our blog.
8. Development Agency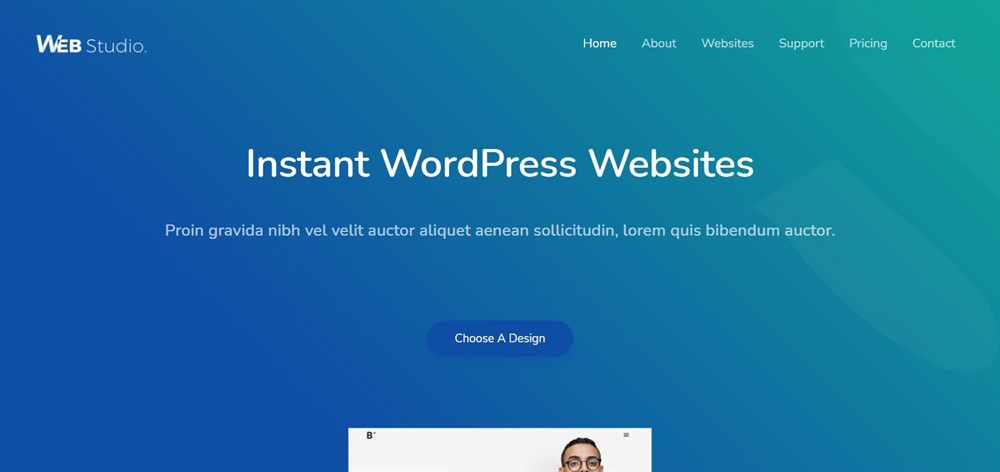 Are you an agency that specializes in building apps, plugins, themes, and other software products? WordPress is a very simple, flexible way to display the variety of your skills and services.
You can display your work in a portfolio, highlight testimonials from past clients, link to live sites and apps, add biographical and story details about your firm or detail your skills and abilities. You can also set up feedback and comment systems to keep your clients in the loop about their projects in a more professional way than just emailing them.
There are thousands of themes designed for agencies. In Astra, we have created many templates for our paid customers: Agency, Digital Agency, theAgency, Five Days Website, and Marketing Agency are all optimized for different use-cases.
9. Corporate Site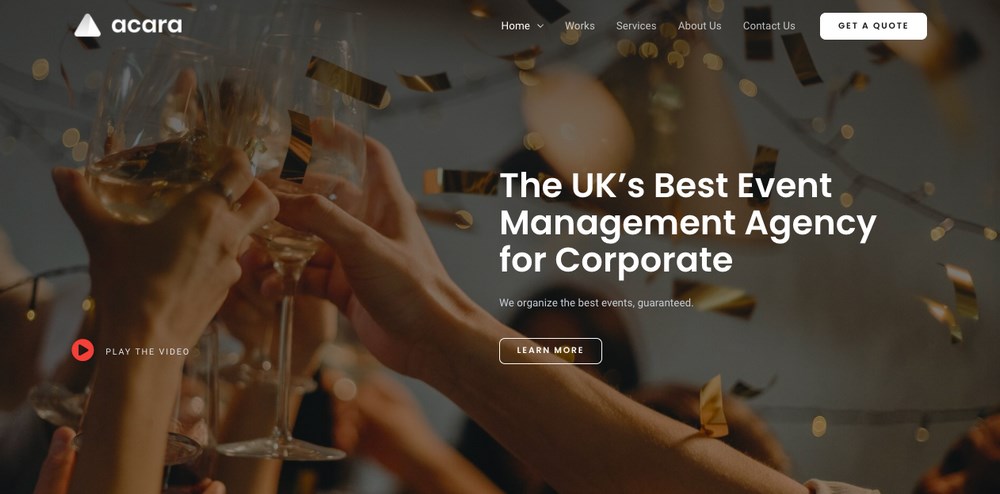 Does your company just need a basic website to have an online presence and allow customers to contact you? WordPress can be very useful in this situation. Many themes have simple and well-designed templates to quickly set up a website.
With the Astra theme, there are many templates available that are easy to customize with a corporate brand. TheAgency has a dark, professional look, Consultants is ideal for consulting or accounting firms, and Sierra is designed for image-heavy sites that want to tell the story of their industry.
10. Real Estate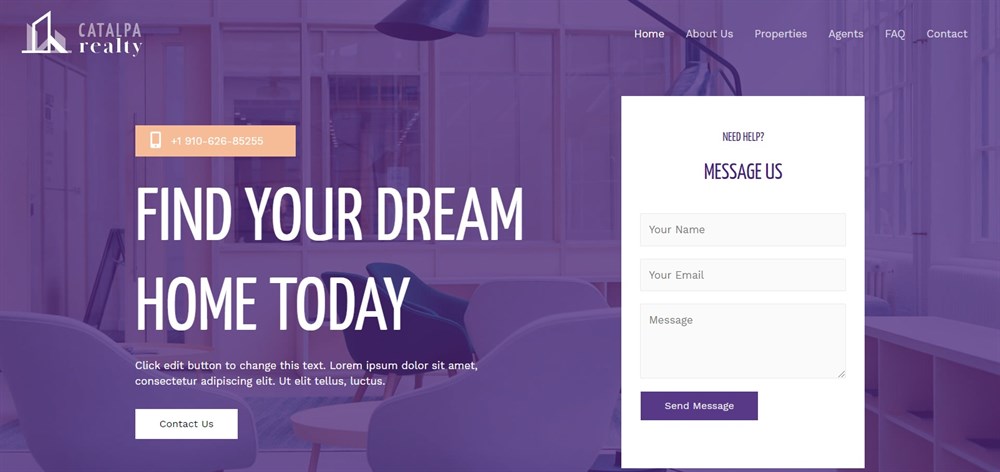 Are you a real estate agent? WordPress can help you sell even more properties. You can display different types of properties (apartments, houses, condos, etc.), each with as many photos as you like.
You can also differentiate between for rent, for sale, and for lease properties, create a contact page, and even allow potential clients to schedule a viewing.
There are many awesome plugins available for WordPress that are ideal for real estate agents: give our list of the 15 best ones a read. The Astra theme also includes a superb Real Estate template.
11. Nonprofit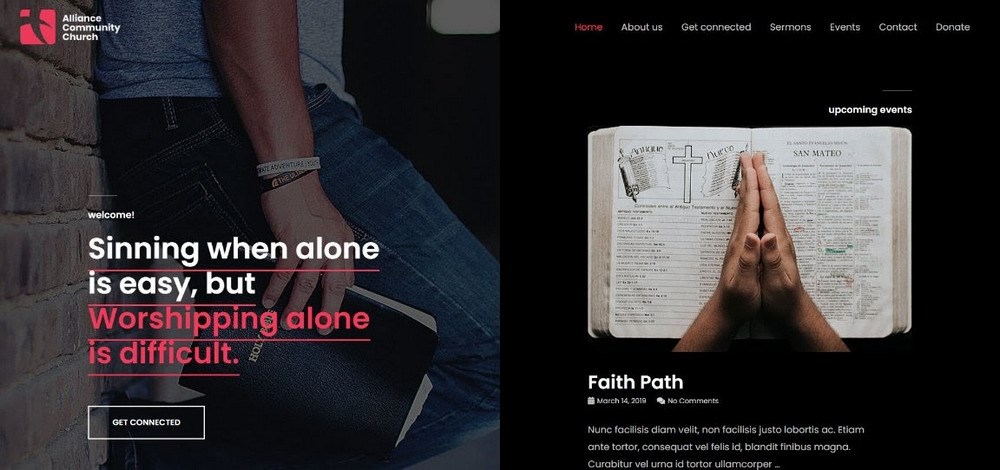 Are you a church, nonprofit, or similar organization? Looking to increase outreach, raise more funds, build a community, and provide information to your supporters? WordPress is definitely a good idea!
With WordPress, you can easily create a website for your nonprofit, accept donations, share information via blog posts, and more. Best of all, it's absolutely free.
Check out our Astra Nonprofit template, review the top 26 best themes for nonprofits, or find some great donation plugins to use.
12. Retail Store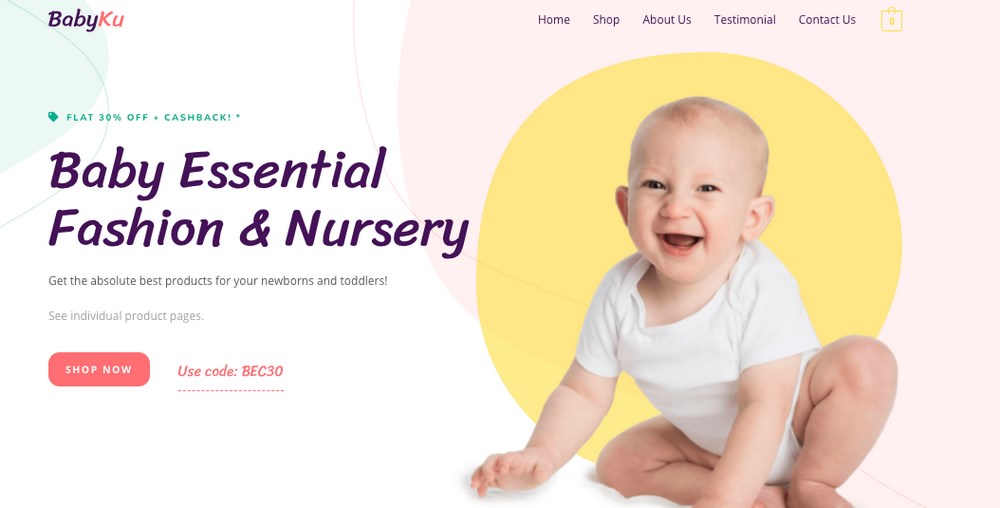 Do you have a retail store that also sells products online? WordPress, specifically WooCommerce, can be very useful. You can feature your products and allow users to order them online or simply pick them up in person. You can also add a contact form or help section to assist users before or after they come into your store.
In the Astra theme, there are numerous templates designed for retail stores. Baby Store is designed for baby and toddler products, Organic Shop is great for organic and health food stores, and Brandstore is ideal for any type of company.
For Content Creators
These use cases are designed for use by content creators. Whether you're sharing the news of your industry, creating membership packages for your subscribers, or recording a podcast, you'll find these themes and plugins useful!
13. Entertainment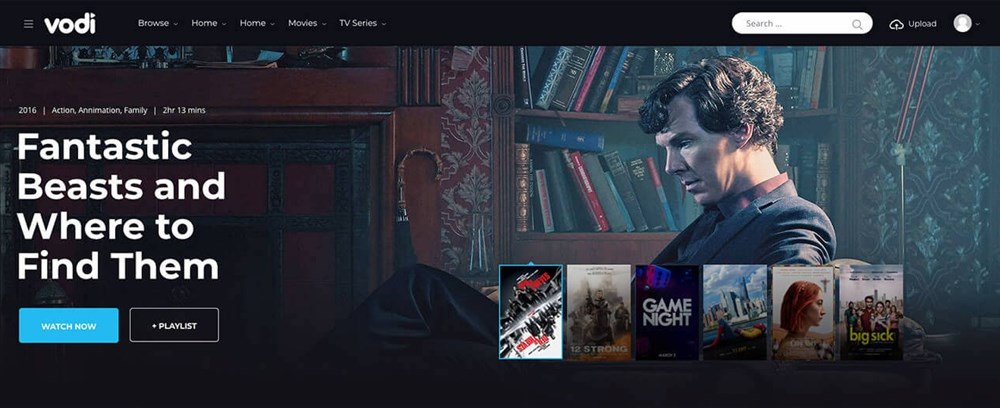 Like movies, television shows, and other entertainment? Want to share your passion with others? Create an entertainment site with WordPress! You can add images, videos, interviews, plus a shop to buy swag or purchase tickets.
As you can imagine, there are many entertainment-styled plugins and themes available. Some of the best ones are Ekko, MagPlus, and StereoClub.
14. Crowdfunding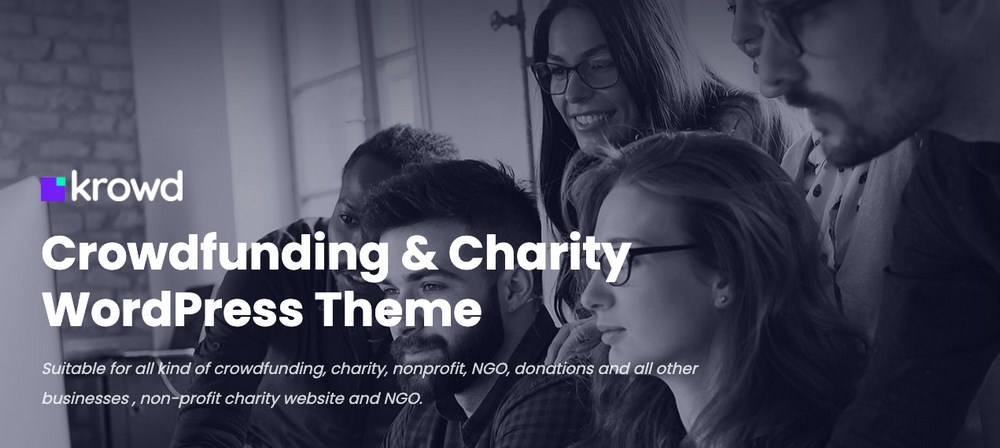 Hoping to raise money for your new project? Have you considered crowdfunding? Crowdfunding is a way of fundraising that allows people to donate small amounts of money to fund your project. The model was pioneered by Kickstarter and Indiegogo, but today, you can create the same functionality with WordPress.
The Krowd theme is a very popular choice for crowdfunding websites built on WordPress. It is used by NGOs, nonprofits, religious organizations, and other similar groups. The options for running campaigns are quite powerful and help you maximize the amount of money you bring in for your project.
It is also possible to add a plugin to your existing theme. WooCommerce has an add-on for crowdfunding, which combined with the Astra theme, can make for a very attractive and powerful crowdfunding website.
15. Multi-Language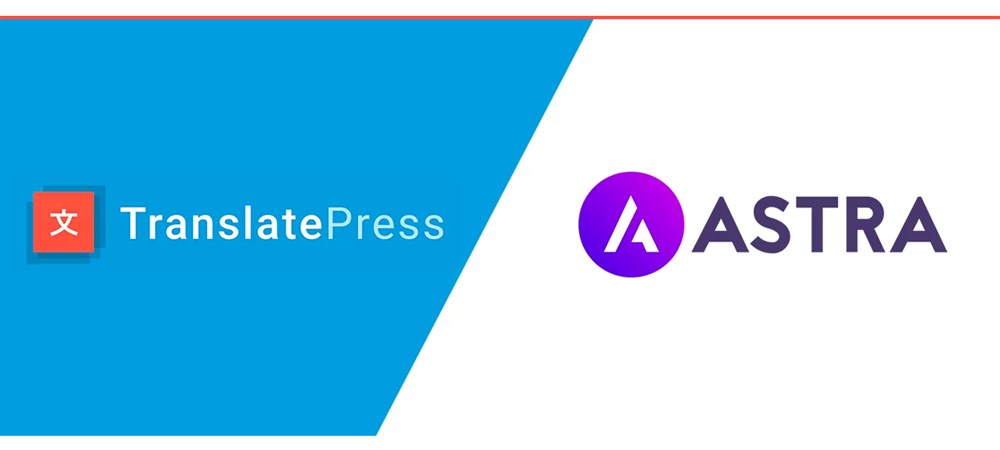 Need to have your site in multiple languages simultaneously? Not a problem with WordPress! There are many plugins available to help users select their preferred language and to help you translate your site into different languages.
TranslatePress is one of the most powerful options. It helps you translate your site directly from the front end, which is a huge boon to productivity. With support for over 220 languages and being used on over 130,000 websites, it's a great choice for any multilingual sites.
WPML is another very popular tool for translators. Astra itself supports WPML and you can read our how-to guide here. A third popular one is GlotPress, which we also have a guide to.
16. Membership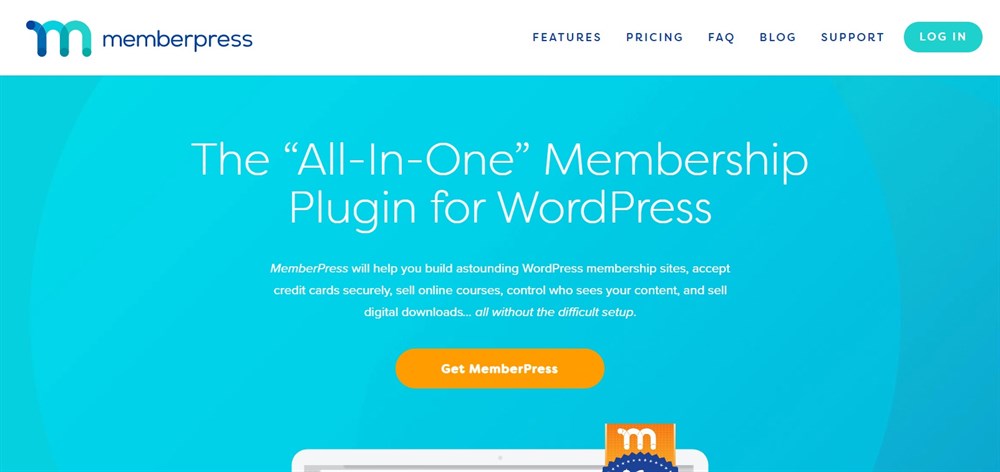 Looking to build a membership-based service on your website? As usual, WordPress has you covered. MemberPress is the most well-known plugin in this space.
With MemberPress, you can sell online courses, limit certain pages or posts to certain user types, keep track of all your subscribers on a single page, integrate with Stripe, MailChimp, ConvertKit, and other popular tools, and tons of other options.
Best of all, MemberPress works with any theme, meaning you can use it with the most popular WordPress theme available: Astra.
17. Podcasting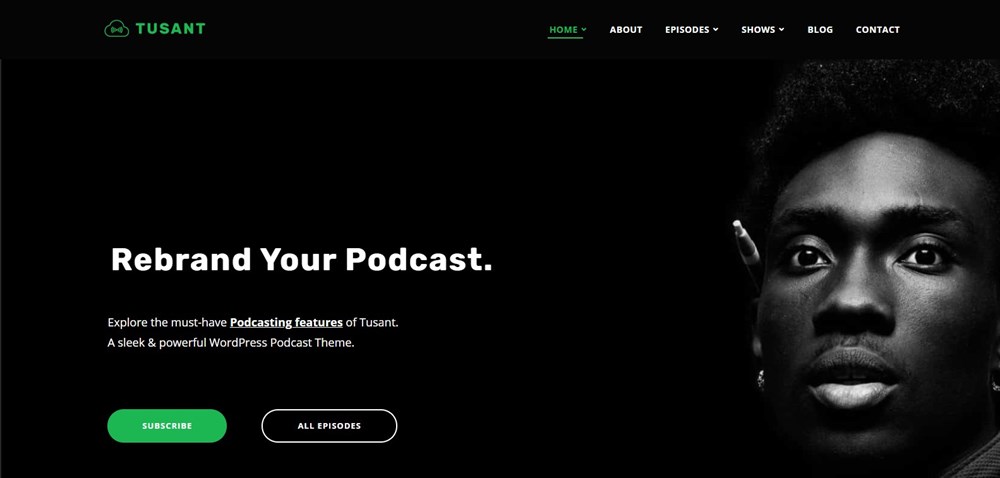 Even though podcasts are an audio-based medium, the visual design of your website still matters! After all, new listeners will likely see your website before listening to your podcast. For that reason, you should create an attractive website that helps display the uniqueness of your podcast.
Thankfully, WordPress has a ton of options for podcasters. Tusant is a well-designed theme aimed at podcasters. The theme is designed to display audio files, both on individual pages and on an archive. The image-heavy design also brings a visual splash that helps draw in potential listeners.
There are also many useful plugins that help podcasters be more productive, get more listeners, and widen your reach. Some of our favorites are Seriously Simple Podcasting, Fusebox, and Libsyn.
Check out the full list of recommended plugins for podcasters on our blog.
18. Mobile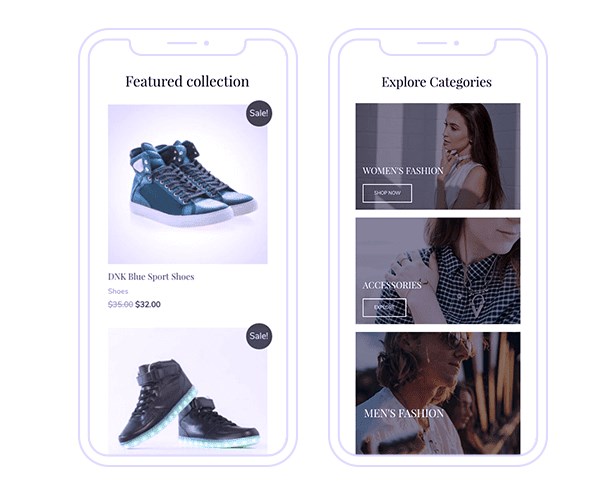 Do most of your users come from mobile browsers? Why not create a website optimized for them? With WordPress, you can easily do so!
Virtually every theme published for WordPress today is mobile-optimized. This means that it will reshape itself to fit the size of the user's device. Astra, for example, has over 150 templates, all of which are responsive.
No matter whether you use a theme for a baby store or a theme for a consulting firm, they will all look great on a mobile device.
19. Niche Affiliate Site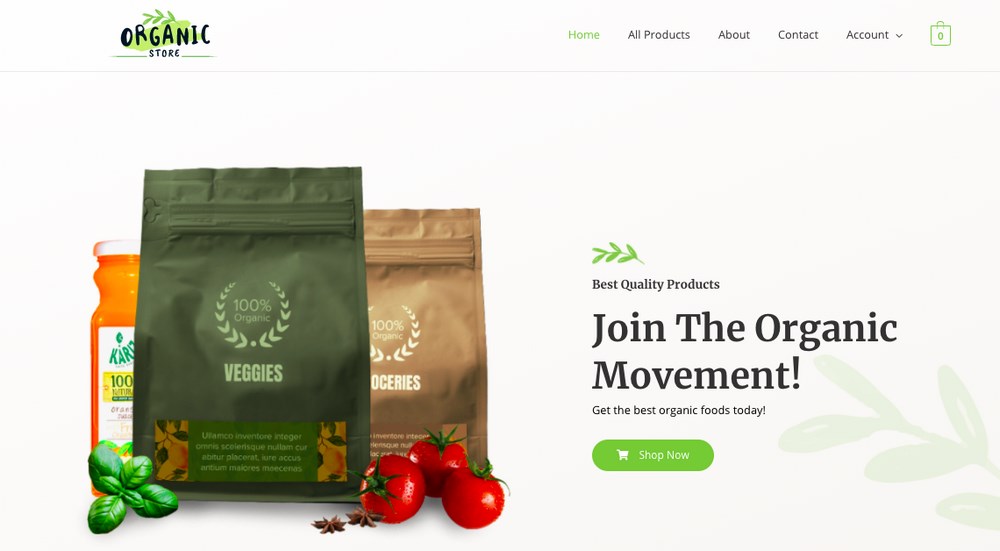 Do you run a niche affiliate site for products on Amazon or another marketplace? You probably already use WordPress to display them!
There are thousands upon thousands of themes designed to display products available for WordPress. With Astra, the most popular WordPress theme, there are dozens of different templates to choose from that are ideal for niche affiliate sites. Take a look at all of them here.
For Professionals
These use cases are designed for use by professionals. Whether you're creating a portfolio of your work, offering your consulting services, or creating online courses, you'll find a theme that's right for you!
20. Portfolio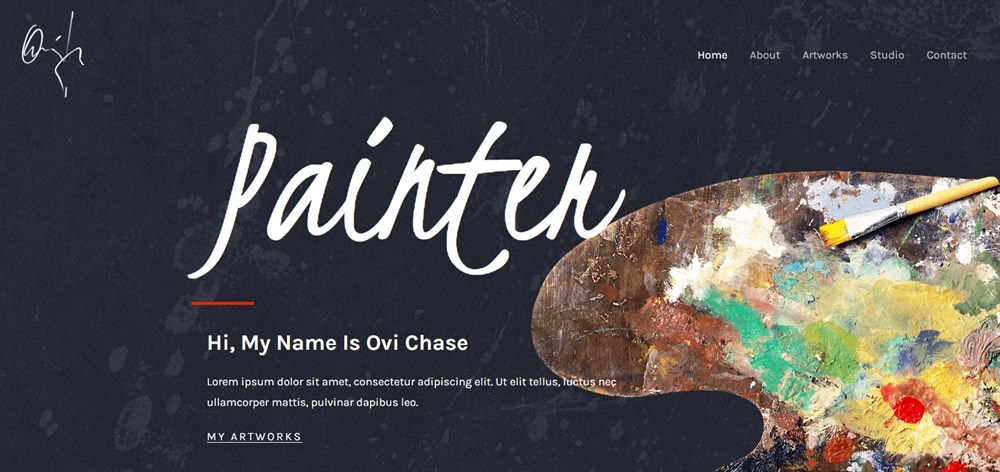 Need a place to showcase your work? Create a portfolio with WordPress! Other than blogs, there are probably more portfolio-oriented themes and plugins available for WordPress than any other topic. They all make it easy to share your work, whether that be writing, photography, video, or any other type of media.
On our blog, we have a ton of guides to different plugins and themes:
We also have a number of theme templates available in the Astra theme:
21. Life Coach or Health Trainer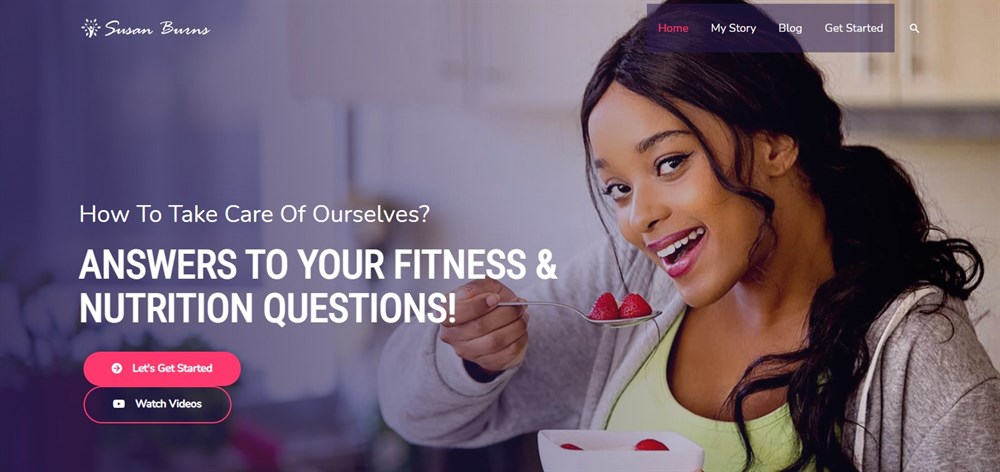 Are you a coach passionate about helping your clients improve their lives? If you are, you'll no doubt need a website to connect to them and to market your services to potential clients. You can list your services, allow customers to book appointments or write blog posts.
WordPress makes it easy for coaches to create a site. There are tons of themes available. Some of our favorites are Colead and Life Coach.
In Astra, we have a number of options: Online Health Coach, Life Coach, Health Coach, Motivational Speaker, and General Coach. These all come included with our Astra Pro plan.
22. Appointment Maker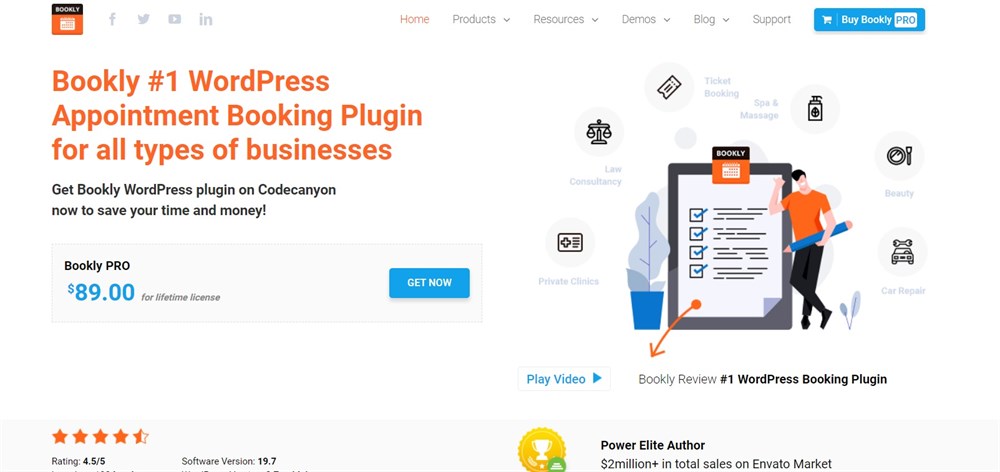 Need to take appointments? No problem. There are many plugins and themes available that let you easily accept timed appointments and events. You can then integrate these with a calendar for your own personal schedule planning.
There are many themes and plugins that add appointment functionality to your existing theme. Two of our favorites are Bookly PRO and Birchpress. Read the full post on the best WordPress Booking Plugins on our blog.
23. Photographers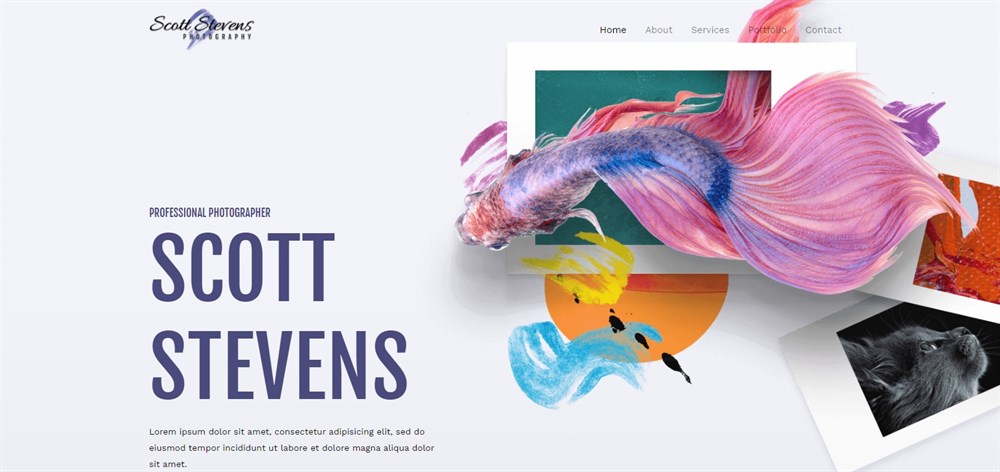 Are you a photographer looking to showcase your work and get new clients? WordPress has a ton of options available, especially when it comes to displaying images. You can share your photos in a variety of ways, have a contact form for new clients, share testimonials from previous clients, use WooCommerce to sell prints of your photos, and more.
Ultra, Fargo and Shape are some of the best photography themes available. Each has a ton of features that highlight your imagery. In Astra, we also have a photography-oriented template.
24. Freelancer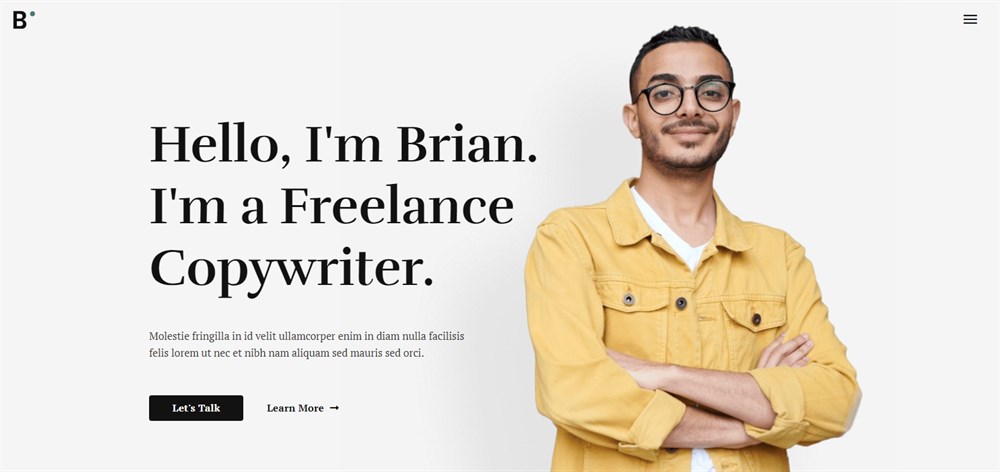 Are you a freelance writer, designer, or other professional looking to set up an online presence? WordPress is an easy, low cost way to set up a website that aids your business. You can add a blog to showcase your knowledge, a portfolio to show your skills, contact information, and other features.
Astra comes with two specialized freelancer templates: Freelance Copywriter and Freelancer. Both are designed to highlight your unique traits and skills!
25. Artist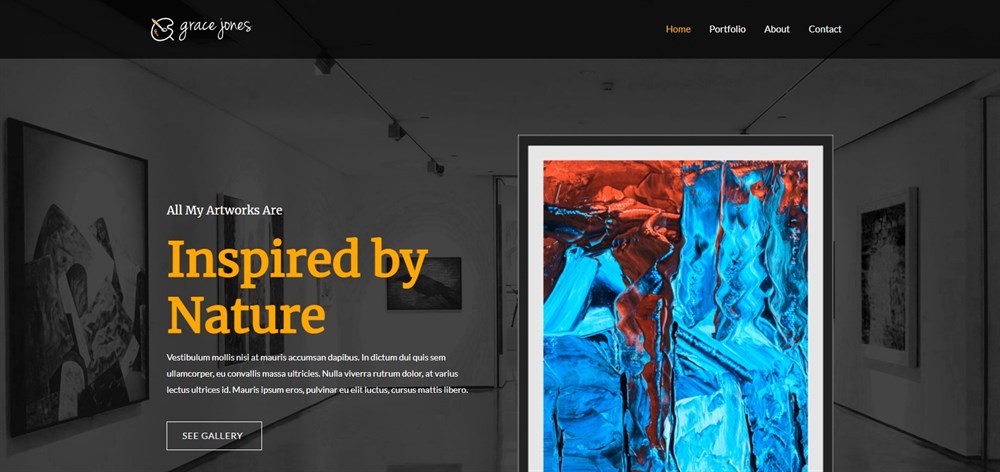 Are you an artist that wants to display your work online? WordPress artist theme makes it easy to set up a site for your work. You can create a portfolio, list your CV and gallery showings, use WooCommerce to sell your art directly, create a contact form to let potential buyers get in touch or write a biography.
Most importantly, WordPress has many themes available for free or at a very low price, which is no double useful for any artist on a budget.
In Astra, we also have many templates designed for artists: Calligraphy Artist for calligraphers, Painter for painters, Freelance Artist for freelancers, and Artist for all kinds of artists.
26. Online Teacher with Courses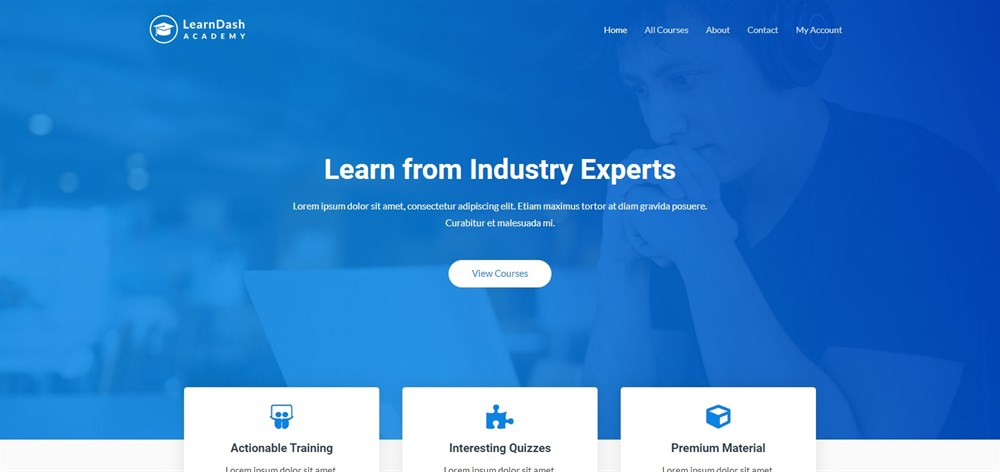 Are you a teacher or expert that wants to share your knowledge online via an online course? WordPress can help you create, market, and manage all of your courses. You can sign up new customers, communicate with your current ones, offer deals and sales, get feedback and display testimonials.
We have a ton of templates in Astra that are optimized for courses: Meditation Course, Coding Course, Online Course, LearnDash Academy, Online Cooking Course, and eCourse. Needless to say, you can certainly find one that matches your particular type of course!
Other popular course themes include Masterstudy, Grand College, and Clever Course.
27. Musicians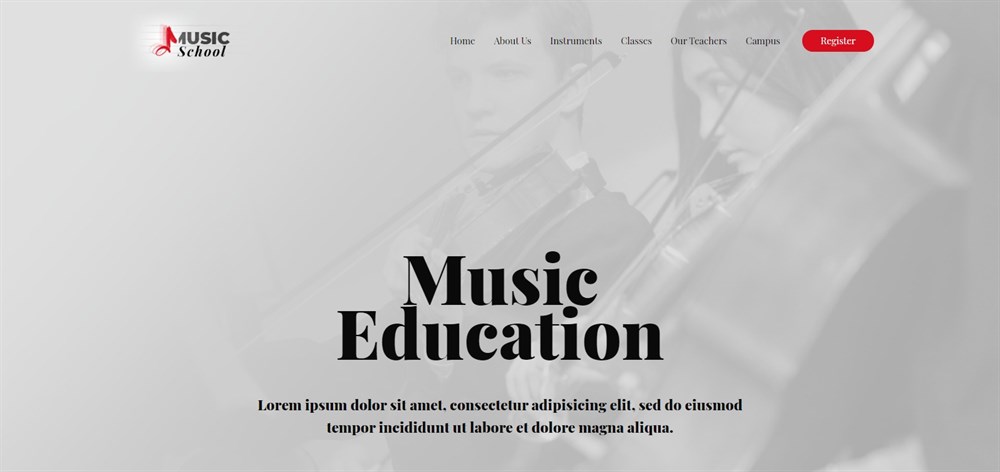 Are you a musician, music tutor, or otherwise involved in the music industry? WordPress has a flexible solution for you. There are many themes designed to showcase your skills and easily facilitate new clients.
You can display upcoming concerts, share photos from past events, connect with your fants, and share a biography of your musical story. And with eCommerce integration with WooCommerce, you can sell your music and other products, like posters or swag online.
Astra has a number of different templates available that are designed for musicians. Music School is an education-based template that is great for music educators; Musical Instruments is designed for craftsmen and craftswomen that make and sell their own instruments, Piano Tutor is ideal for piano and other instrument tutors and Musician is a great portfolio-style site for musicians themselves. All of these templates (and over 140 others) are included in our paid Astra plans.
28. Law Firm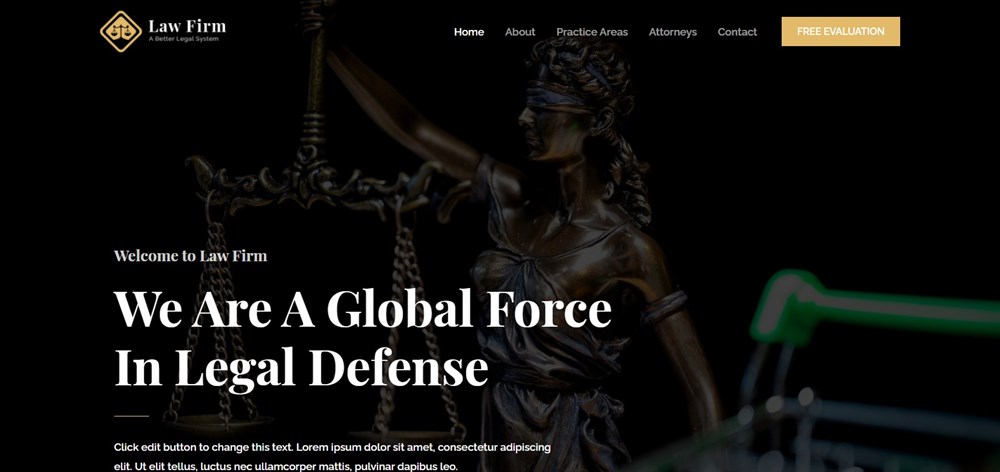 Does your law firm need a new online presence? There are plenty of lawyer WordPress themes and plugins you can use to create a website. You can display your practice's specializations, like bankruptcy or insurance, display a list of questions and answers, and add an About page with photos of your partners and employees.
There is also a space to have testimonials from past clients.
The Law Firm template, built with Elementor in Astra, is a great choice for law firms. It has a ton of features, including a large Free Evaluation conversion button to increase the number of your clients.
For Personal Use
These use cases are designed for your own personal use. Whether you're creating a blog, a family website, or planning your wedding, you'll find them useful!
29. Personal Blog or Vlog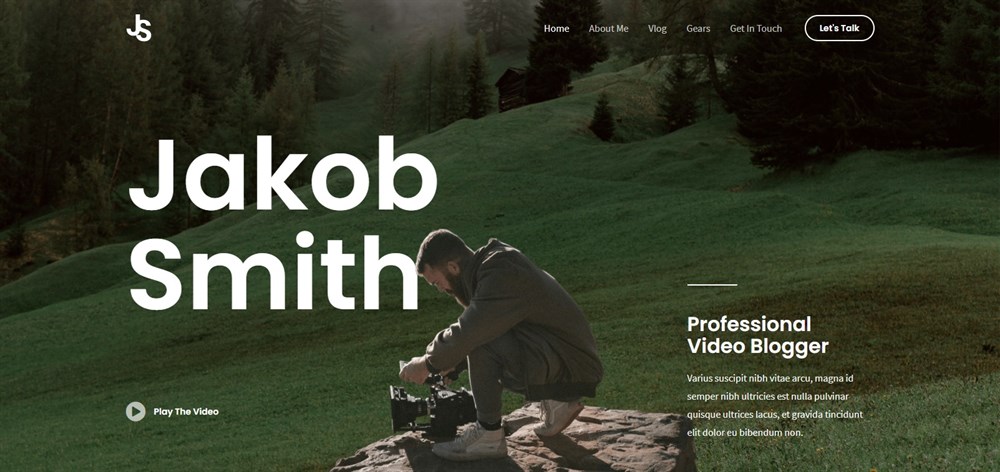 Looking to start a blog or vlog? The options for creating an attractive site with WordPress are truly endless. After all, WordPress started primarily as a blogging platform.
Many themes are designed specifically for the type of blog you are starting. The Astra Vlogger template, for example, is designed with video in mind, while Author is aimed at writers. Both of these templates are included in the Astra Agency package.
Some of our other favorite themes are Monochrome Pro, with its a minimalist focus on text, Baskerville 2 for a refined design style, and the default WordPress theme,
30. Private Family or Community Site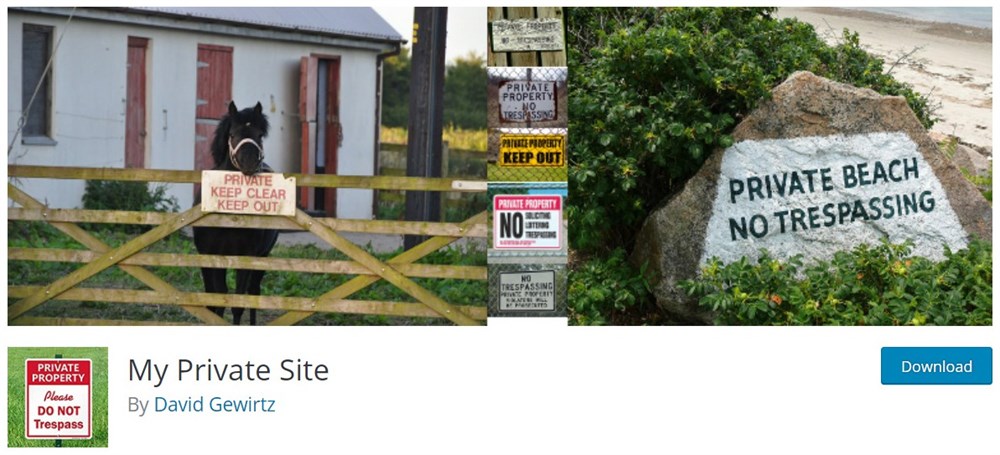 Want to create a private website for your family or friends? WordPress is a solid choice, as it is both easy to use and offers many privacy-focused features.
My Private Site is a very useful plugin that can make your entire website limited to only logged-in users. If you give your friends and family accounts, they will be the only ones able to access it. You can also make individual pages or posts limited to certain user types.
Other plugins like Hide My Site let you have a simple password gate on your site. Anyone who knows the password can view all of your content. This may be a good option for family members that aren't technically-inclined.
31. Travel Blog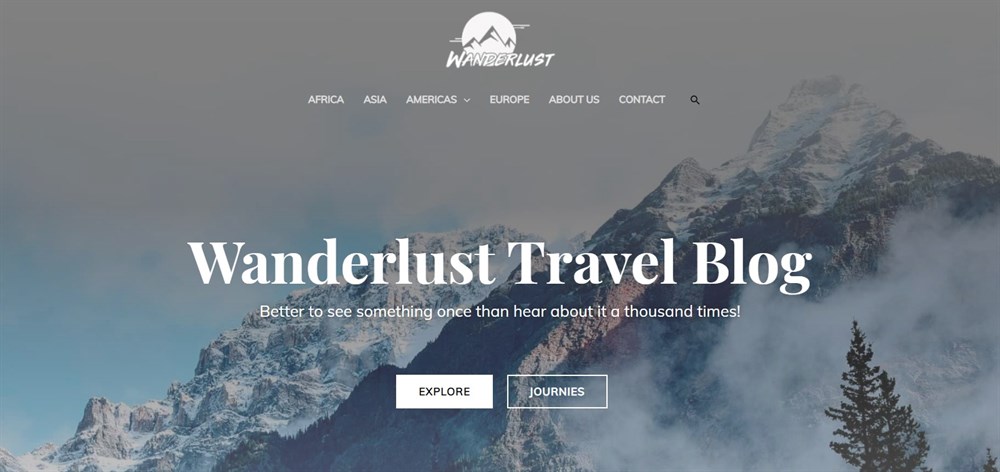 Going on a trip and want to share your journey? Create a travel blog! WordPress has many themes designed with travelers in mind. Share your photos, write travel diary blog posts, create a map of the places you've visited, connect with other travelers, display sponsorship ads, and more.
The Wanderlust Astra template, built with Elementor, is a good choice for travel bloggers. Other popular themes include Tripster, Love Travel, and GoExplore!
32. Static Sites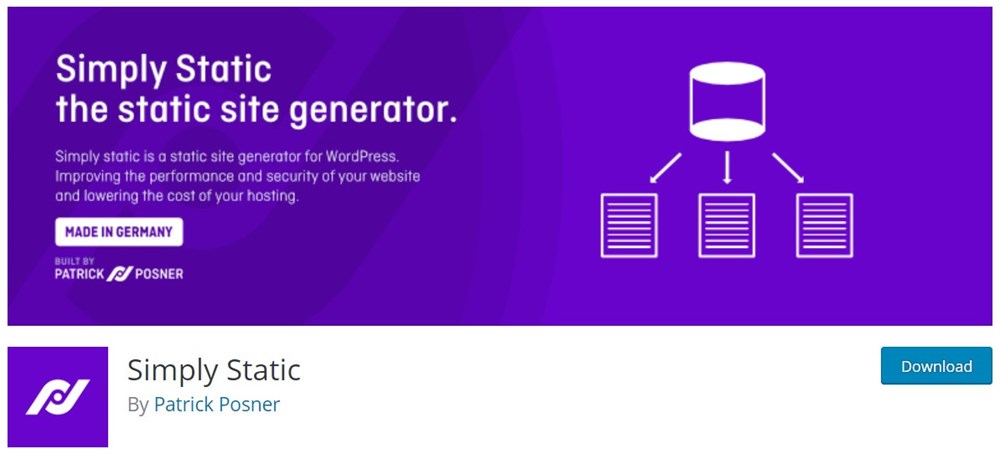 While WordPress loads quite quickly, some people still prefer even faster sites. This is where static web pages come in: by removing all extraneous code, your site will load in record time.
Thankfully, you can still use a regular WordPress theme for a static site. You'll just need to add a plugin like Simply Static to make a parallel static version that will load extremely quickly.
33. Wedding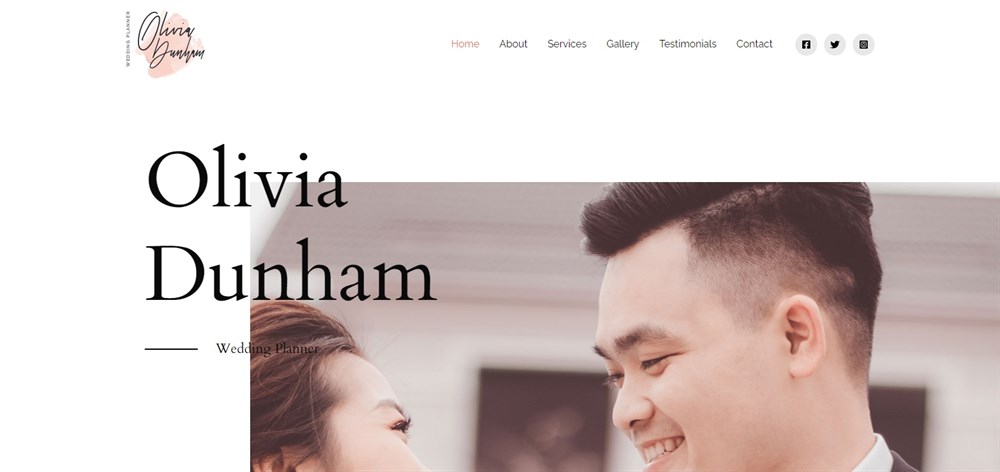 Getting married? Or maybe you're a wedding planner? Weddings are costly and complicated, but luckily, WordPress is here to help. There are a ton of different themes and plugins designed for weddings.
You can send invitations, share photos, organize the event itself, add directions and a map, and other useful things for your wedding.
With Astra, you can even create a variety of different sites to cover each step of the wedding process:
For Online Communities / Social Media
34. Forum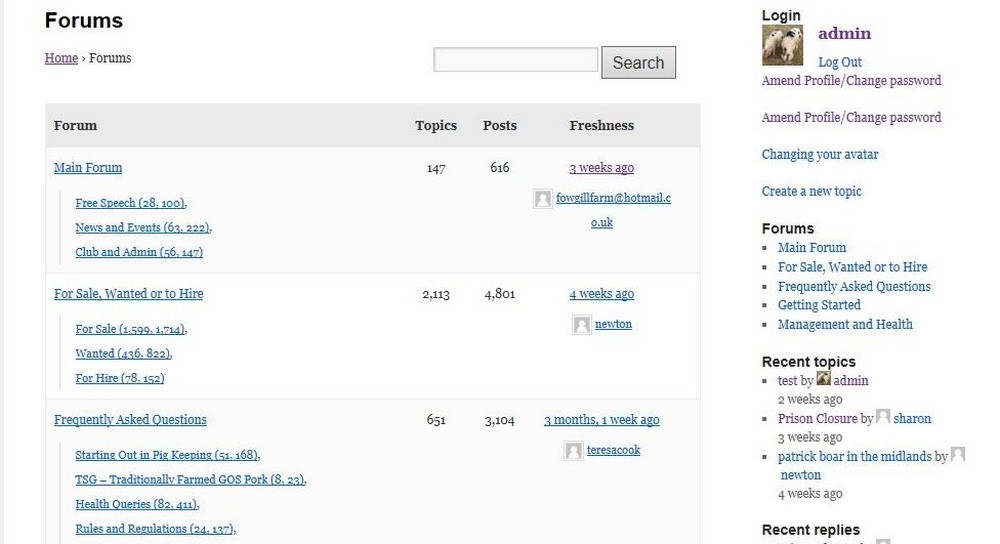 Aiming to build a community around a particular interest or topic? Forums are a classic choice that have been around for decades. They allow users to post links or discussion topics and then leave comments on them.
Many of the most popular forums today are built on WordPress. The single most popular plugin for setting up a forum is called BBPress. BBPress is completely integrated with WordPress (and is run by Automattic, the company that manages WordPress) and works with any theme.
35. News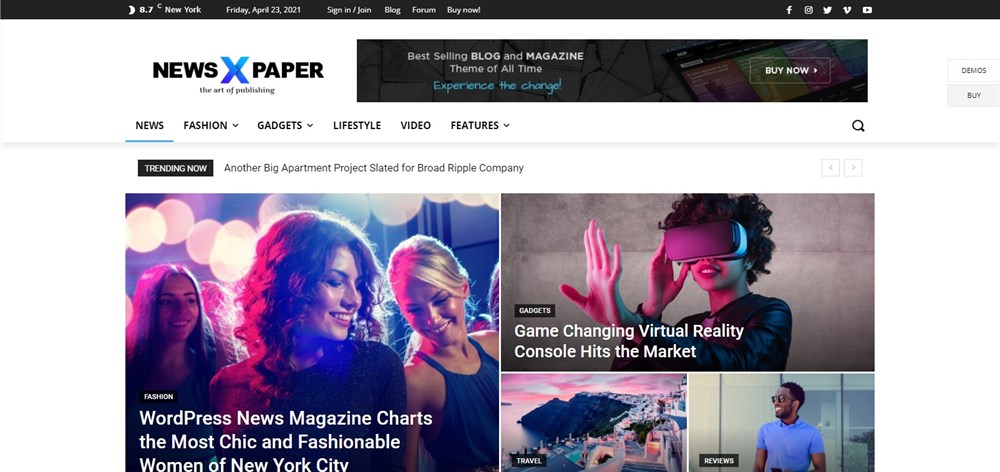 Building a news site that features a variety of different articles and media types? WordPress is a solid bet. There are many plugins and themes available that can help you publish and manage your content, share it on social media, increase your audience and expand your reach.
The Issue and Newspaper are two of the most popular themes designed around news sites, but Astra, the most popular WordPress theme, also has a large number of customizable templates that can match the flavor of your particular vision.
36. Directory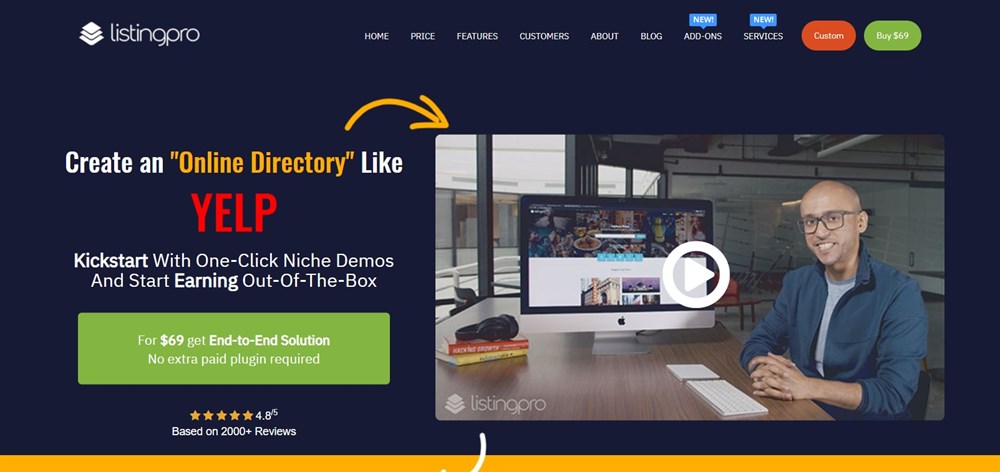 Want to build a directory of stores, restaurants, or other physical locations in a particular city? Try a directory theme or plugin. There are many available for WordPress. Listeo, ListingPro, and DirectoryPRO are some of the most popular.
With them, you can create any sort of directory that you like, add filtering features, tags, integrate Google Maps or Open Street Maps, submission forms and more. All of these add up to a very powerful directory, indeed.
37. Classifieds (Like Craigslist)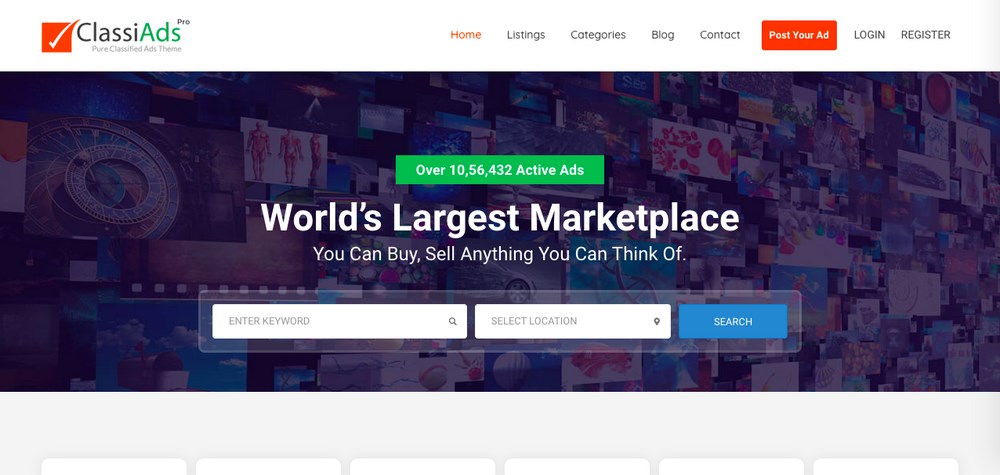 Want to make a new version of Craigslist? With WordPress, you can! With plenty of classified-style themes, you can let users post their items for sale, jobs, dating, and other common list types.
Using WooCommerce, you can accept payments for listings, determine how long they stay active and set up recurring or single payments.
One of the best themes for creating a classifieds site is ClassiAds. It has a nice design, is easy to use, and is easy to set up with WordPress.
38. Auction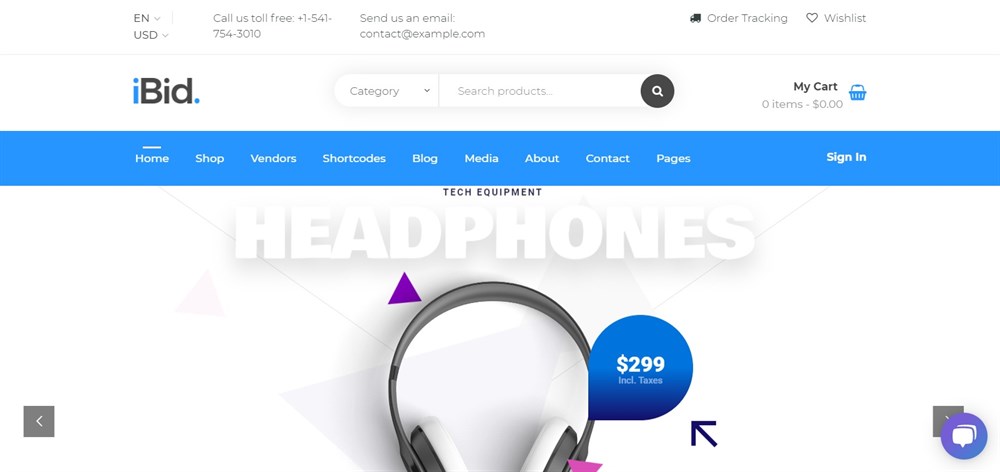 Building the next eBay? Selling cars, collectibles, or other items at auction? WordPress can help! In addition to regular eCommerce-style plugins and themes, there are some themes optimized specifically for auctions.
With them, you can have real-time bidding displays, set up automatic bidding, implement a feedback and rating system, offer membership packages, and tons of other features that are useful for auctioneers.
Some of the most popular themes for auctions include the PremiumPress auction theme and the iBid auction theme.
There are also a number of useful plugins that you can use to add auction functionality to your existing WordPress theme. WooCommerce, in particular, has an auctions add-on. Combined with the Astra theme's eCommerce-optimized layout, you can create a very powerful auction site.
39. Wiki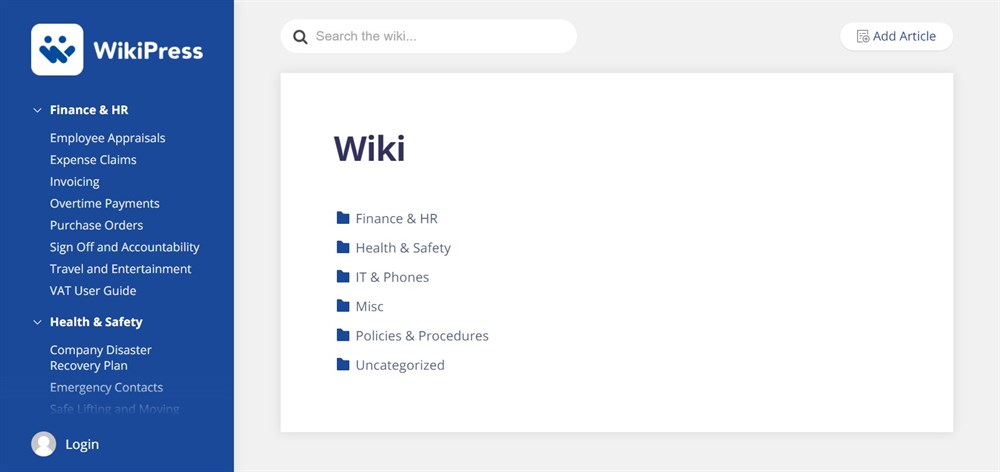 Building the next Wikipedia? Or just creating a wiki for yourself or your company? WordPress has you covered. Many themes are designed around replicating the Wikipedia-style layout on your own site.
WikiPress is perhaps the best known theme for this purpose. It lets you create articles easily right from the front-end, automate the navigation creation process and is easy to set up. It can also be modified to display your company's brand colors, which makes it ideal for any internal corporate wikis.
40. Job Board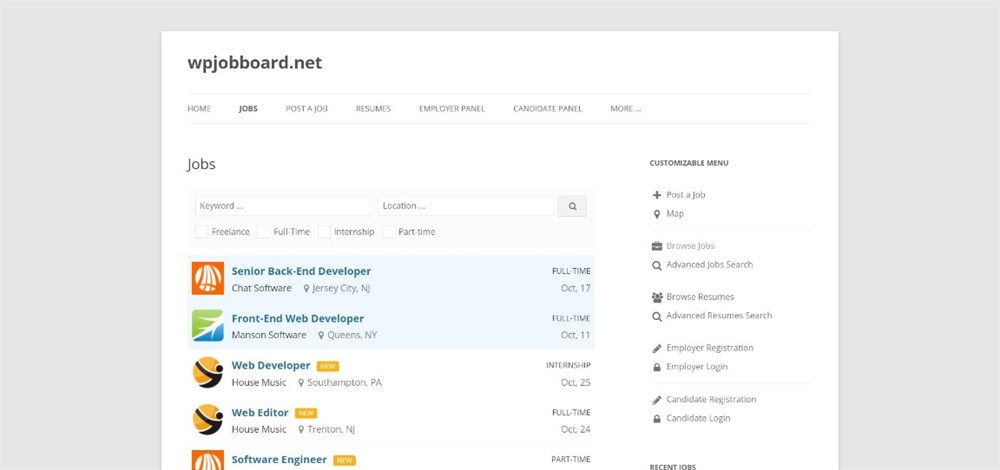 Online job boards are big business, especially in our post-COVID remote work world. Thankfully, making your own job board is pretty easy with WordPress. There are a ton of different themes and plugins available.
Our top three choices are WP Job Manager, Apple Online and Simple Job Board. All of these plugins allow you to easily create a system for submitting jobs, accepting payments, displaying job listings, and other relevant features.
41. Questions and Answers (Quora, Yahoo Answers, etc.)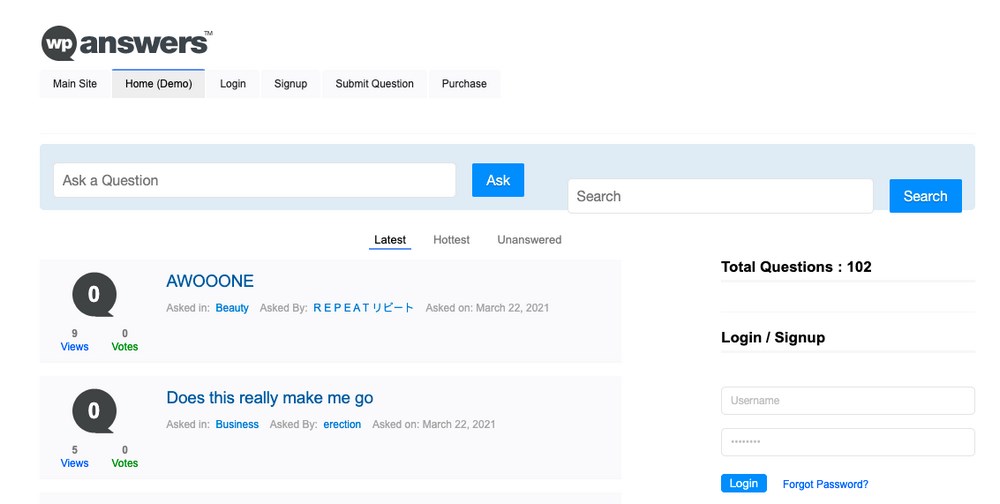 Everyone has questions. Do you have answers? With a Q&A plugin, you will! You can easily create a questions and answers database by using WordPress. These are useful for both public sites (like Quora or Yahoo Answers) and private sites (internal questions or help guides for new employees)
One of the most useful plugins in this space is WPAnswers. You can use it with any theme, including Astra, which makes it quite flexible.
There are built-in moderation tools, a robust and configurable question and answer system, and many ways to engage your community. It also has a unique feature that automatically generates content from the Stack Exchange API, which can make your site look quite popular, even at the beginning.
Conclusion
Whew, that was a long post…and we didn't even scratch the surface of what WordPress is capable of!
Considering the tens of thousands of themes and plugins available, the possibilities are truly endless, especially when combined with a little coding knowledge. The only limit is your imagination.
If you're an Astra user, remember that you can create many of these types of sites quickly and effortlessly by using one of our 150+ starter templates. We have everything from pet shops to co-working spaces. Learn more about our packages here.
Are you using WordPress in a unique or novel way? Share your website in the comments below! Tell us what customizations you made or how you managed to modify WordPress to fit your project. We are always excited to see creative solutions!