With Astra theme Version 1.6.0, a new option for the Last Item in Menu is introduced – Button. With this, you can easily put Button as the last menu item for the navigation menu in the header.
Note:
We have recently released the Header Footer builder in Astra version 3.0.0, due to which you will find some new changes. Please refer to the following article for the same.
Now, you will be able to add the Button element visually using the Header builder as the Last Element and makes further changes as previously.
Following are the settings for Astra theme below version 3.0.0.
From WordPress Dashboard a setting can be found under Appearance > Customize > Header > Primary Menu > Last Item in Menu.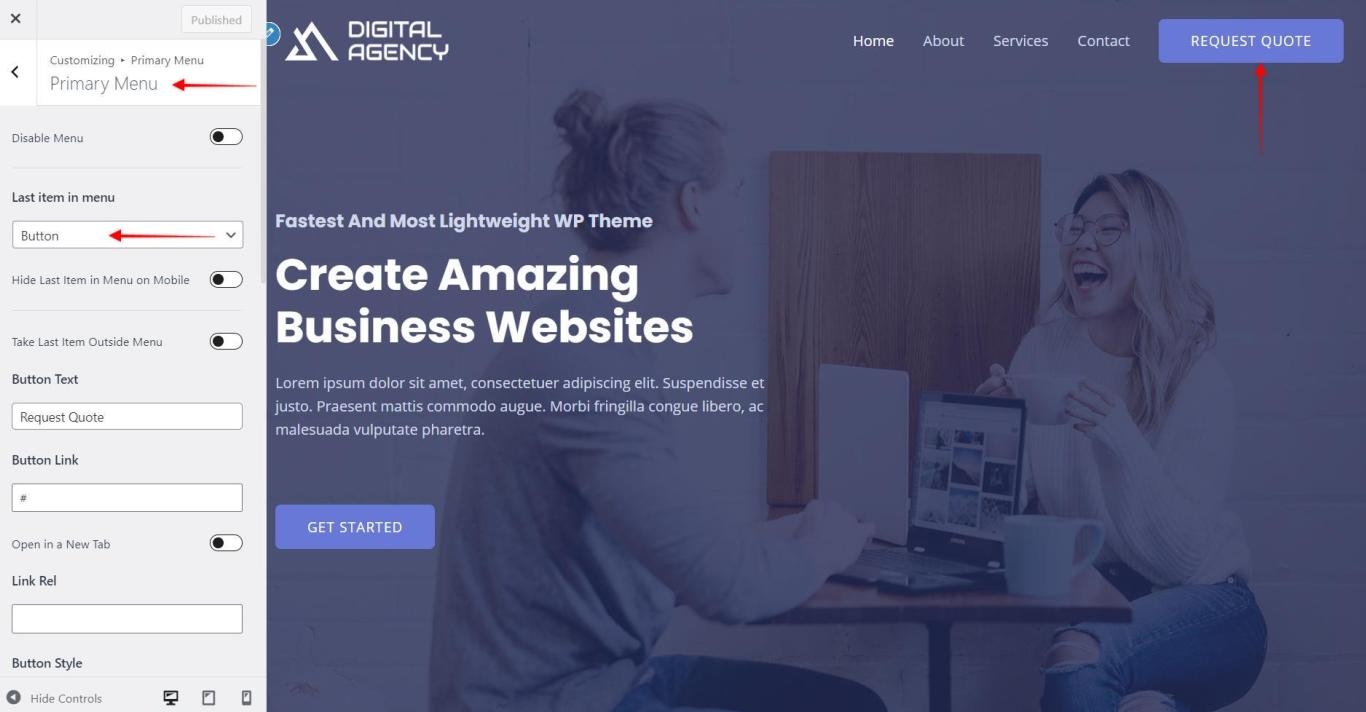 Choosing Button from Last Item in Menu dropdown will offer the following options –
1. Button Text – Add a text
2. Button Link – Give a link for the button
3. Button Style – With this option button can be displayed differently for different headers like primary header, transparent header, sticky header (option with Astra Pro). Below is the detailed description –
Button Style
1. Theme Button: Set a button style same as a theme button style. Choose a Theme Button option and click on the Customize Button Style link. The link will take you to the default button style options.
If you wish to set a similar style for all button on the site and different style just for the header button choose Theme Button option and click on the Customize Button Style link.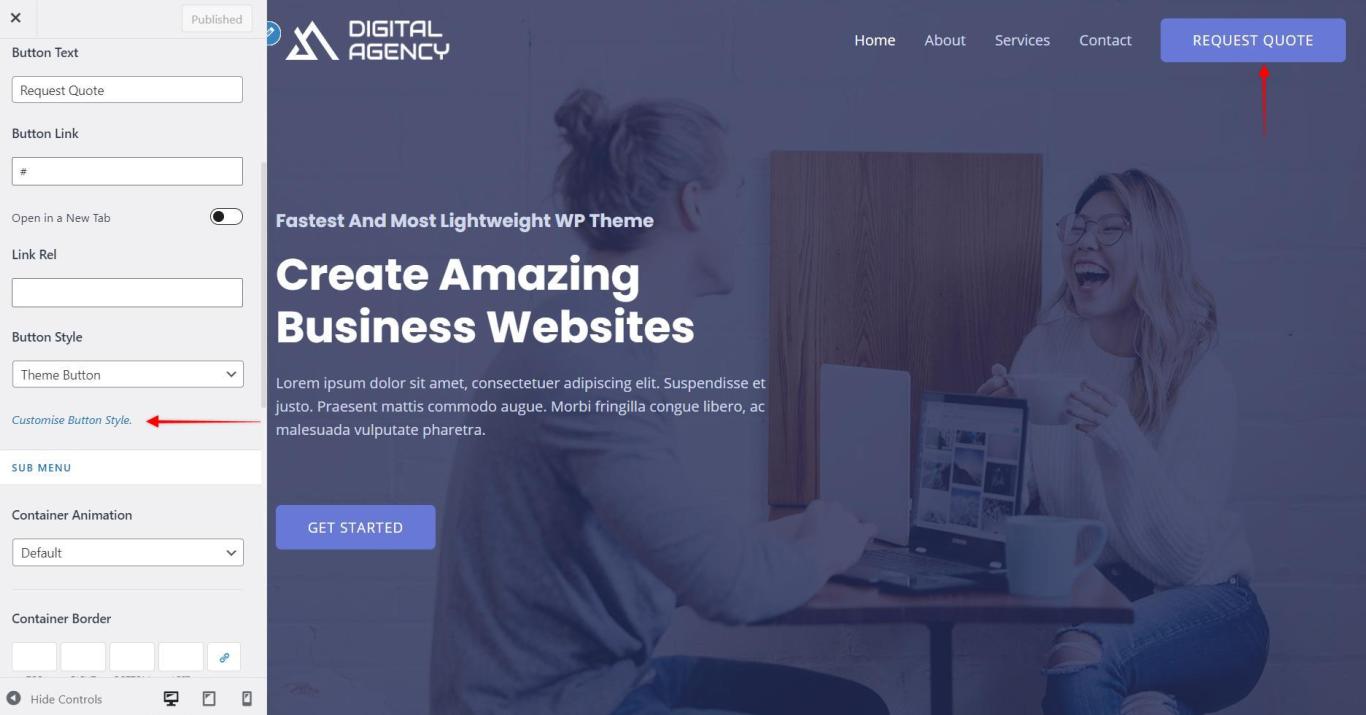 The Customize Button Style will redirect you here –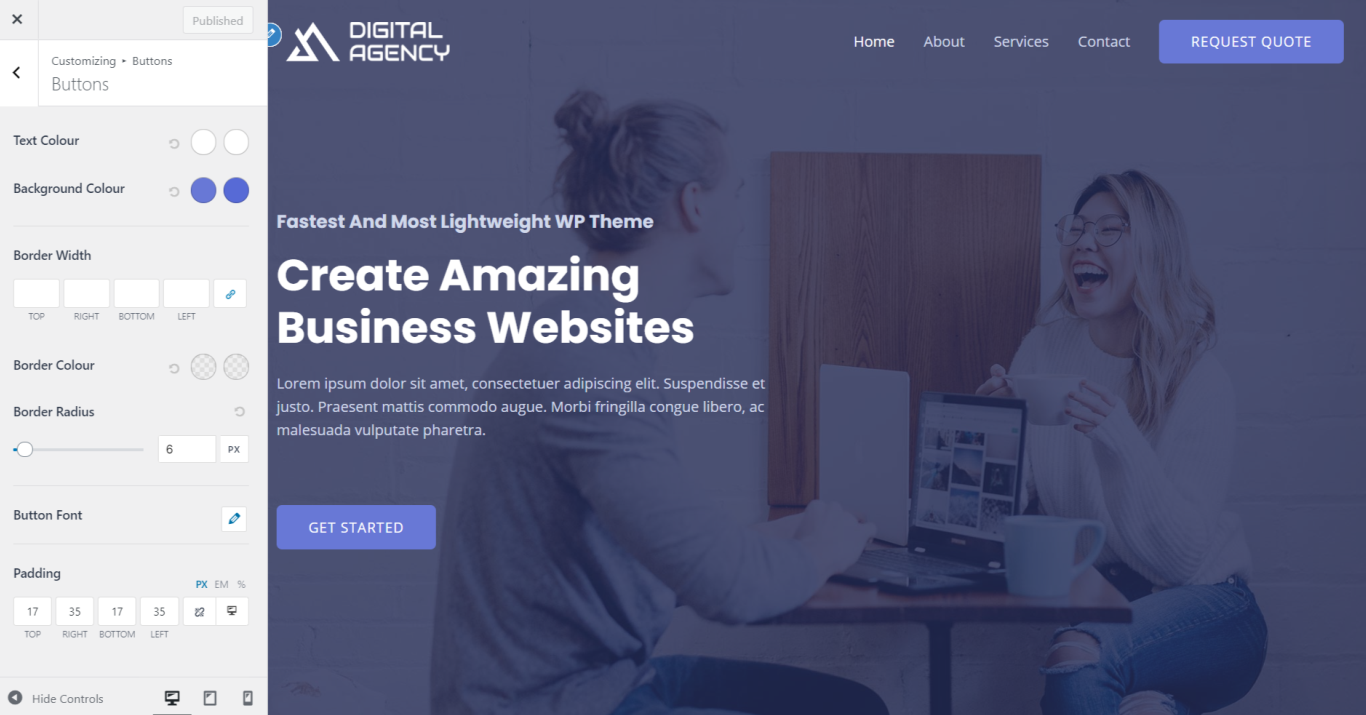 2. Header Button: This allows you to style the header button differently than a theme default button. It will offer the following options under the Header Button section –
Colors – Set the Text Color, Background Color and also on Hover.
Border – Set the Border width, Color, Hover Color, and Border Radius.
Padding – Set the overall Padding for the Header Button.
Note: Header button styles cannot be set unless the option Header Button is chosen for the Button Style.