Page name/title that appears in the frontend can be disabled from Astra in following ways –
From page meta settings
Page meta settings are page specific Astra settings. Page Title can be disabled in individual page from these settings.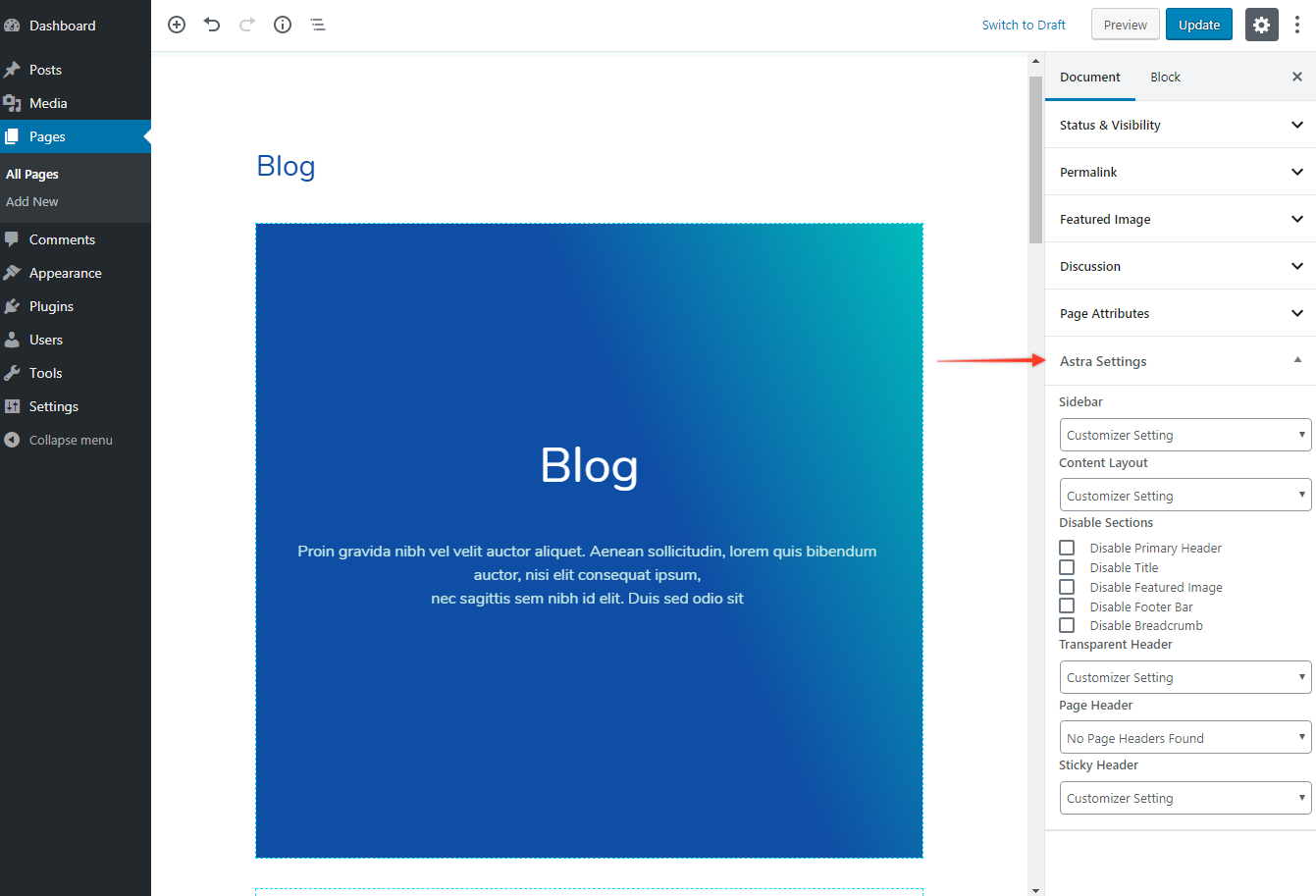 If you have a number of pages then editing every page and updating the above setting can be time-consuming. In such case use Astra Bulk Edit plugin. This will allow editing the above setting on multiple pages.
With custom code
If you do not wish to opt for the above way, use the following custom code. It will disable page title from all pages. Paste the code into the child theme's functions.php file.
/* Disable title on all post types. */ 
  function your_prefix_post_title() { 
     $post_types = array('page'); 
     // bail early if the current post type if not the one we want to customize. 
 if ( ! in_array( get_post_type(), $post_types ) ) { return; } // Disable Post featured image. 
 add_filter( 'astra_the_title_enabled', '__return_false' ); 
 }
 add_action( 'wp', 'your_prefix_post_title' );