Menu color plays a significant role in the design of any website. Your navigation menu is extremely important when it comes to producing fantastic user experiences. It facilitates visitors' viewing and access to various parts of your website. Therefore, it's critical that your navigation menu appear and function as you intend. In this document, we will explain step-by-step the process on how to change the color of the primary menu.
Step 1: In the first step, navigate to the WordPress dashboard. Click on the Appearance and select customize.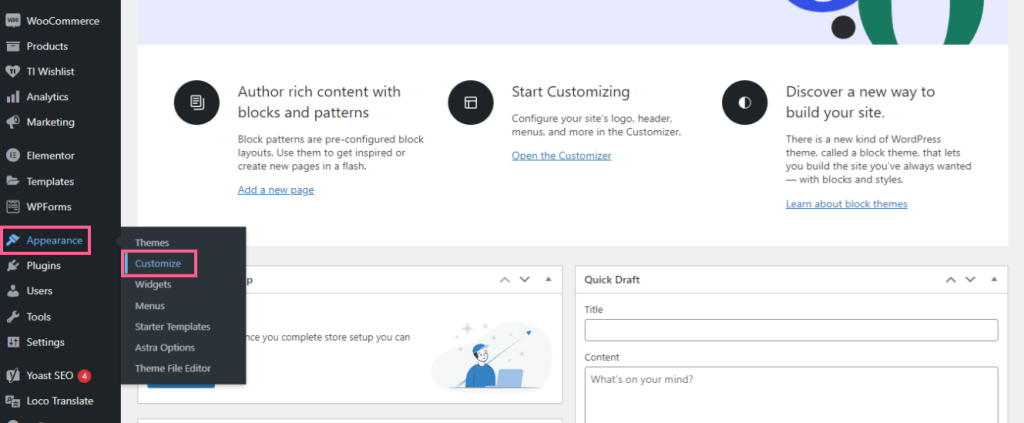 Step 2: Once you are inside the customizer, you will need to click on the header builder.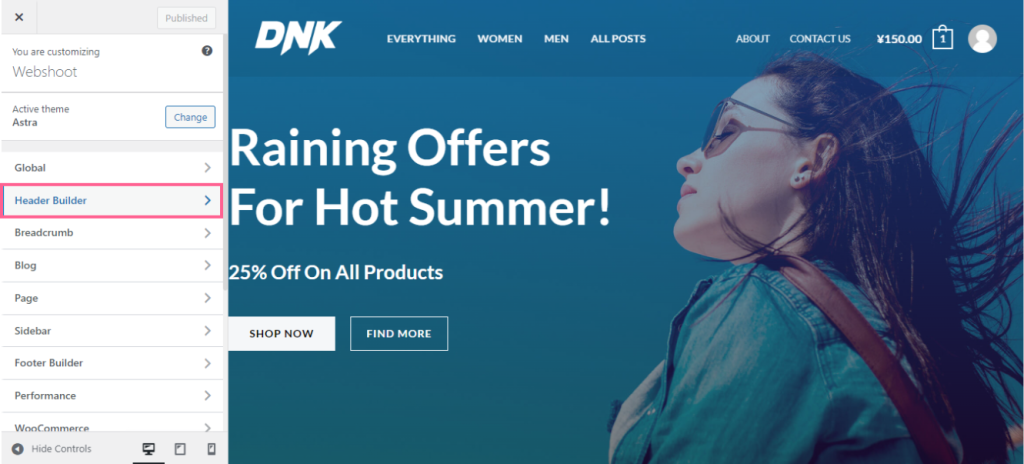 Step 3: Once you are inside the header builder, please click on the primary menu.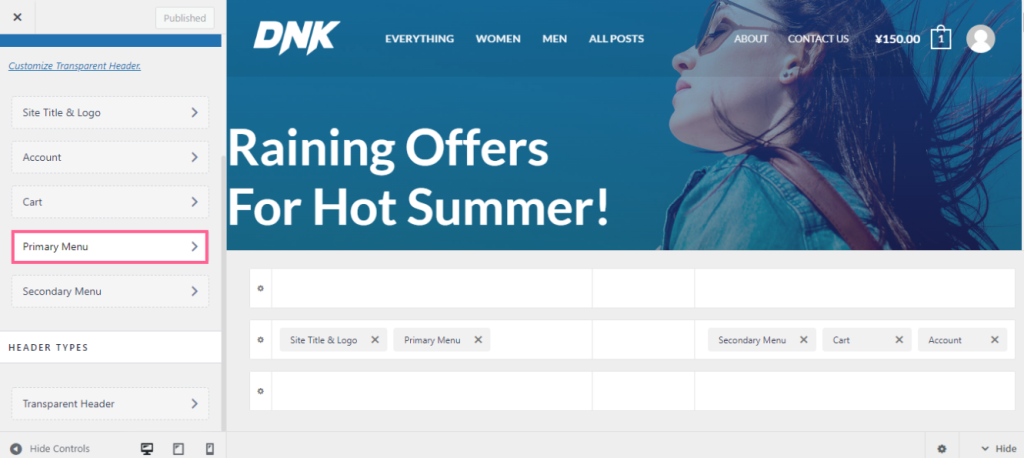 Step 4: Head over to the design tab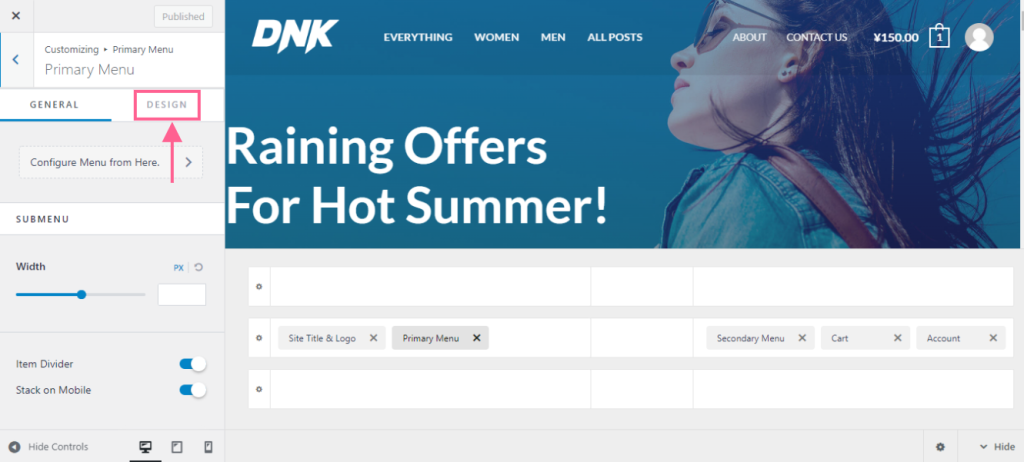 Step 5: Scroll down to the menu color. You can change the text/link color as well as the background color by clicking on the color selector. There are three different color options such as Normal, Hover and Active. You can choose the colors of all these options as per your requirements.